Brief HPI:
An approximately 60 year-old male with a history of hypertension and diabetes is brought to the emergency department after noting difficulty speaking and right-sided weakness upon awakening. Prehospital capillary glucose measured 268mg/dL. He went to sleep at 10pm on the evening prior to presentation.
The patient arrives in the emergency department awake and alert at 9am. He was unable to provide history due to speech difficulty but is able to follow commands. Examination demonstrates right upper and lower extremity weakness. Computed tomography of the head and neck is obtained, non-contrast imaging shows no hemorrhage and angiography demonstrates left MCA occlusion. He proceeds emergently to the angiography suite where mechanical thrombectomy restores normal perfusion. The patient is discharged to an inpatient rehabilitation facility for intensive physical therapy three days later.
CT Angiography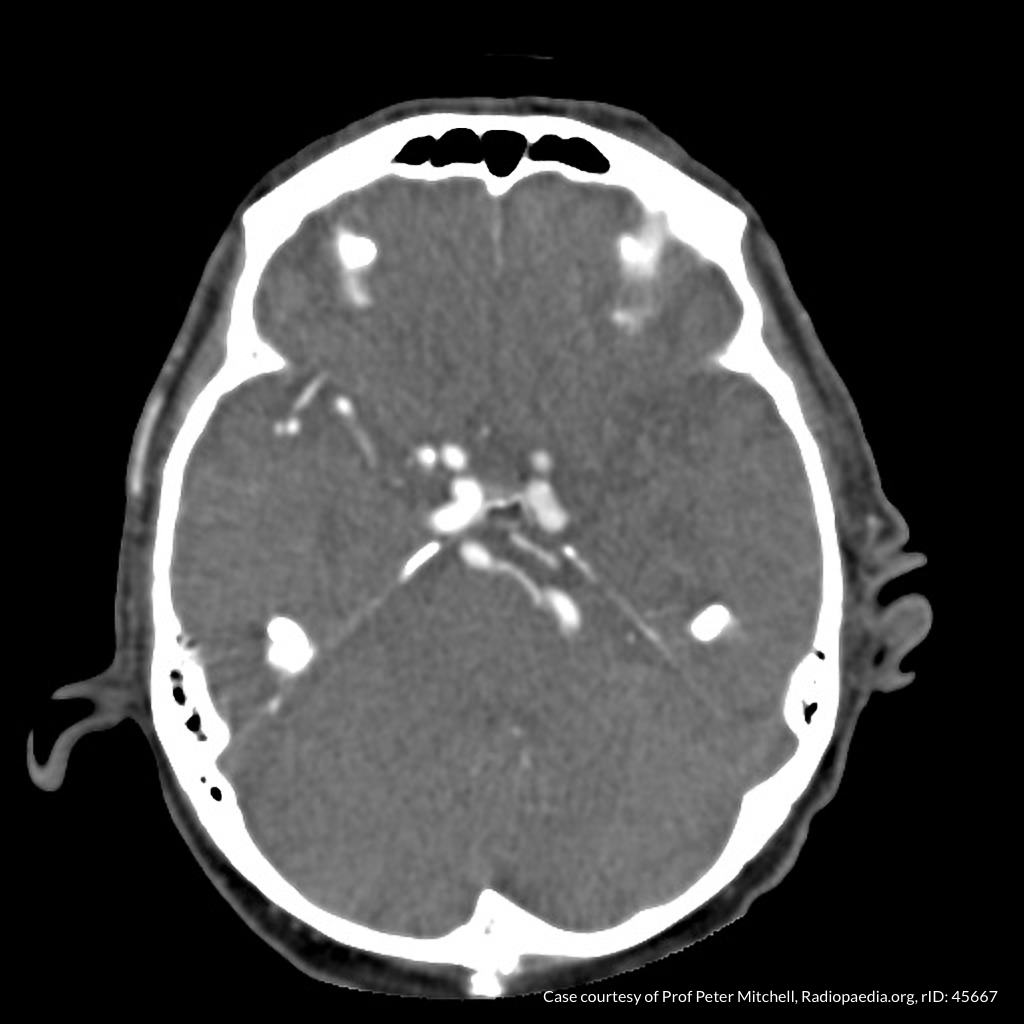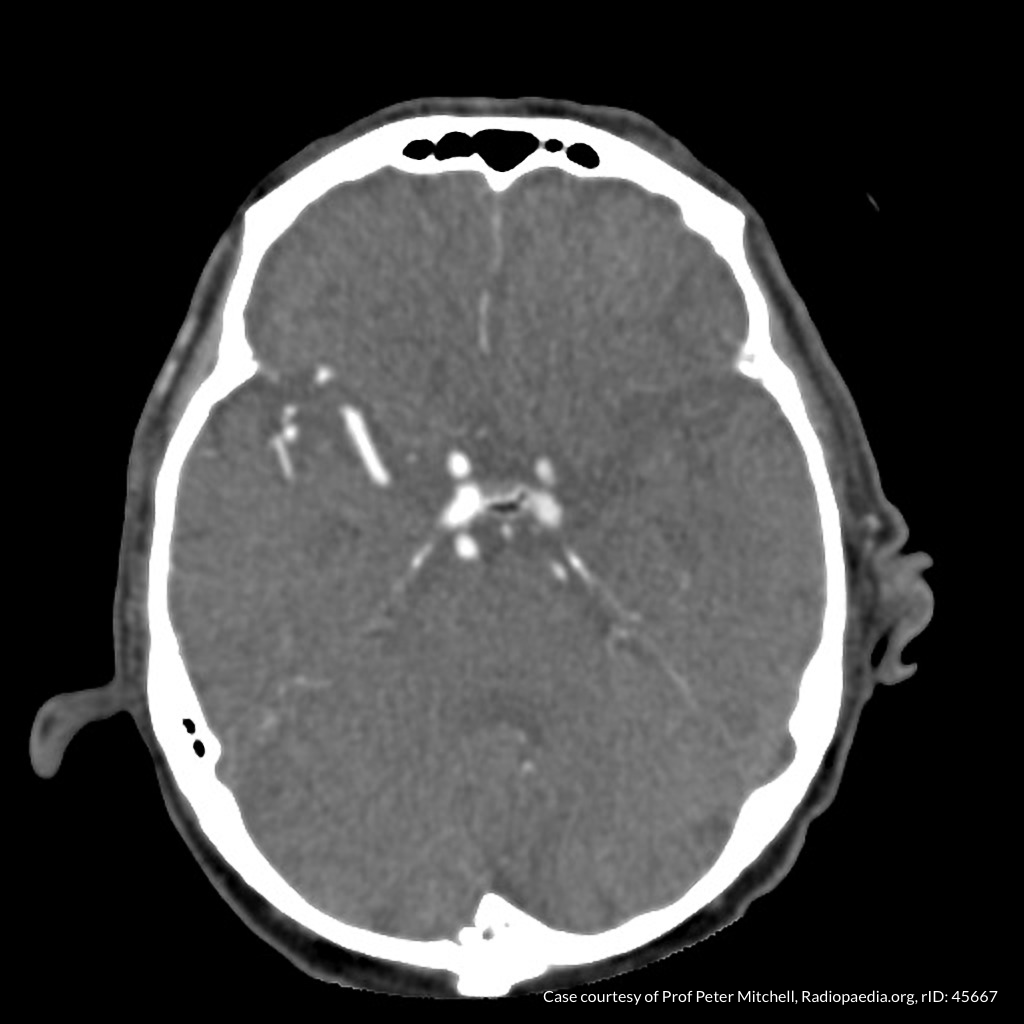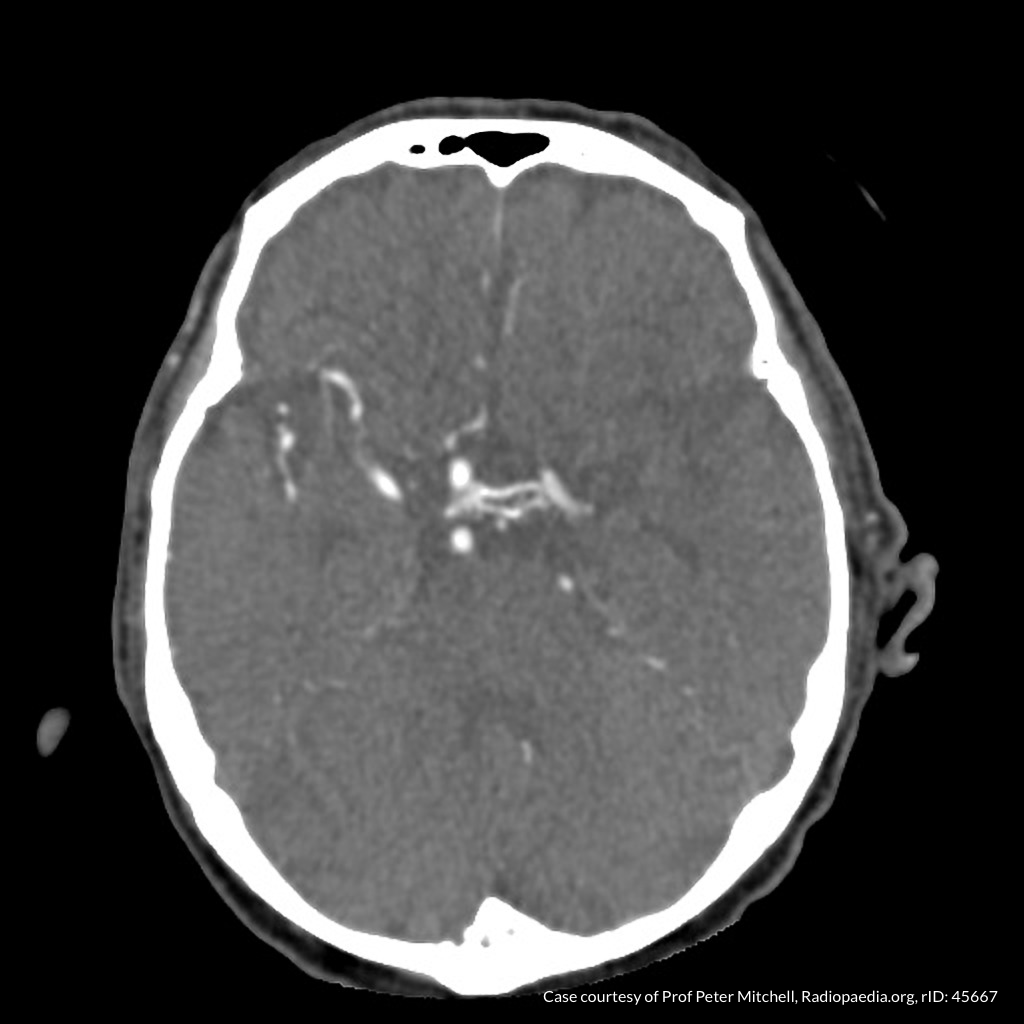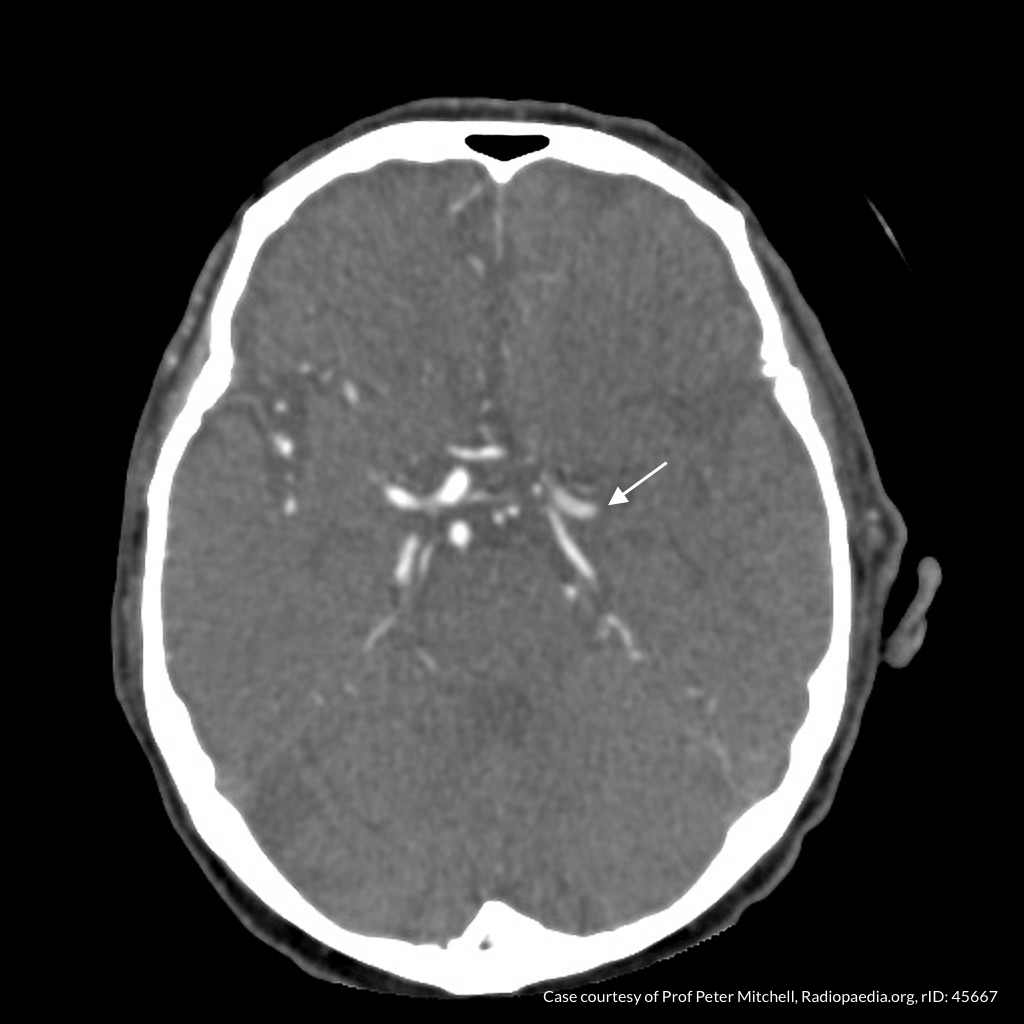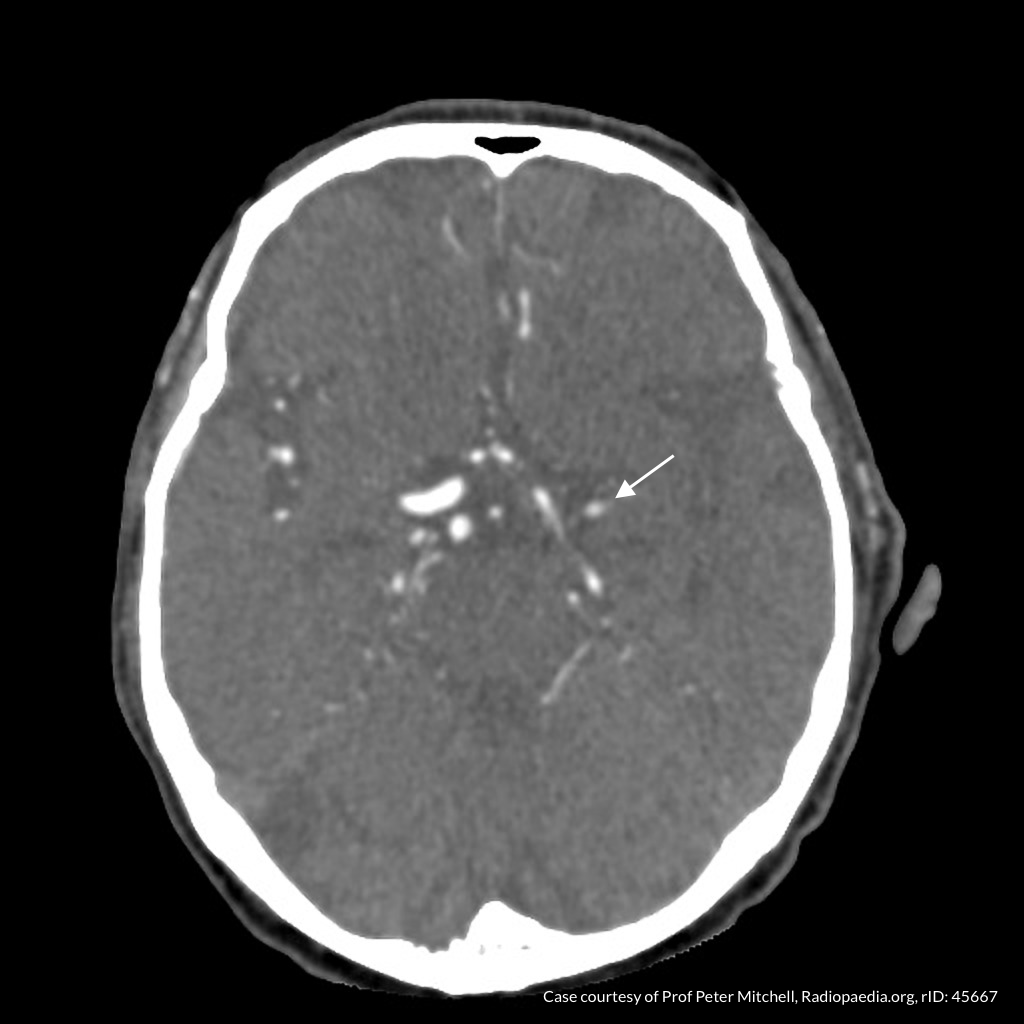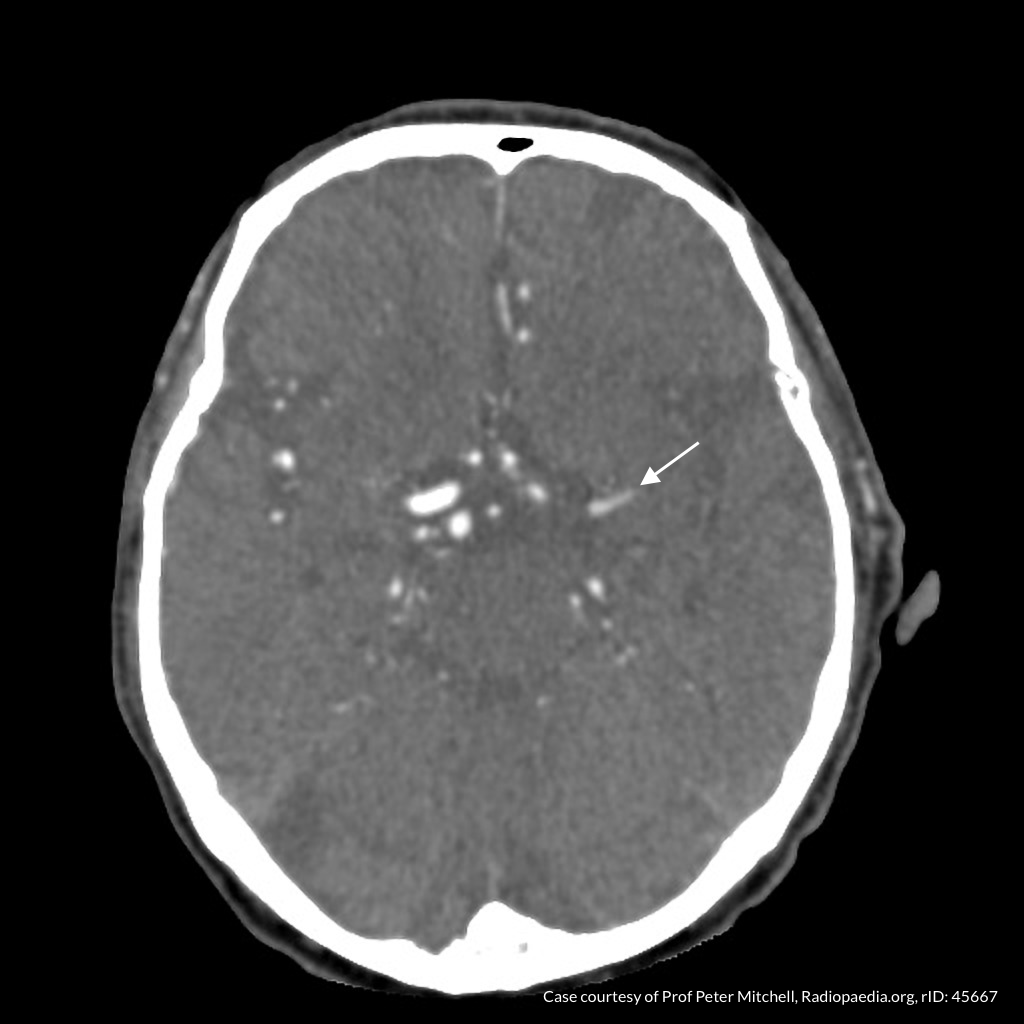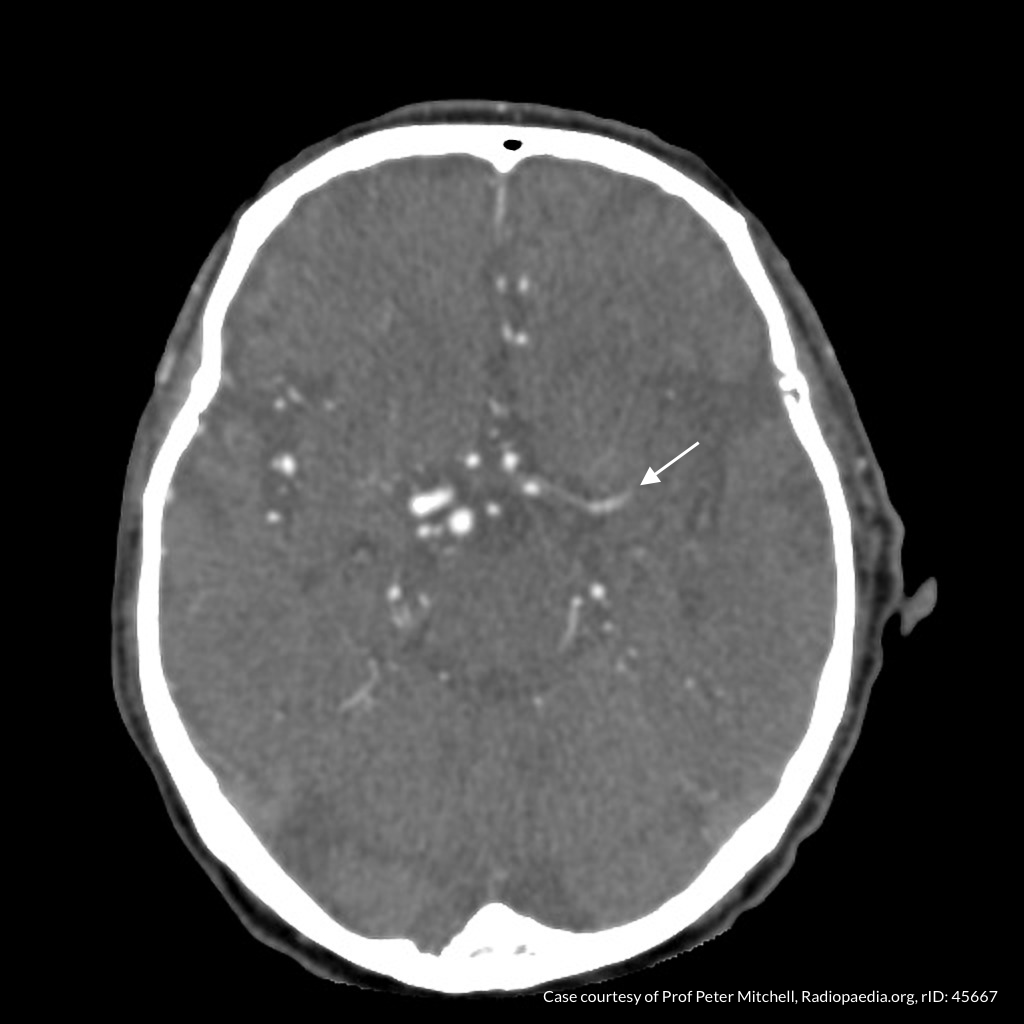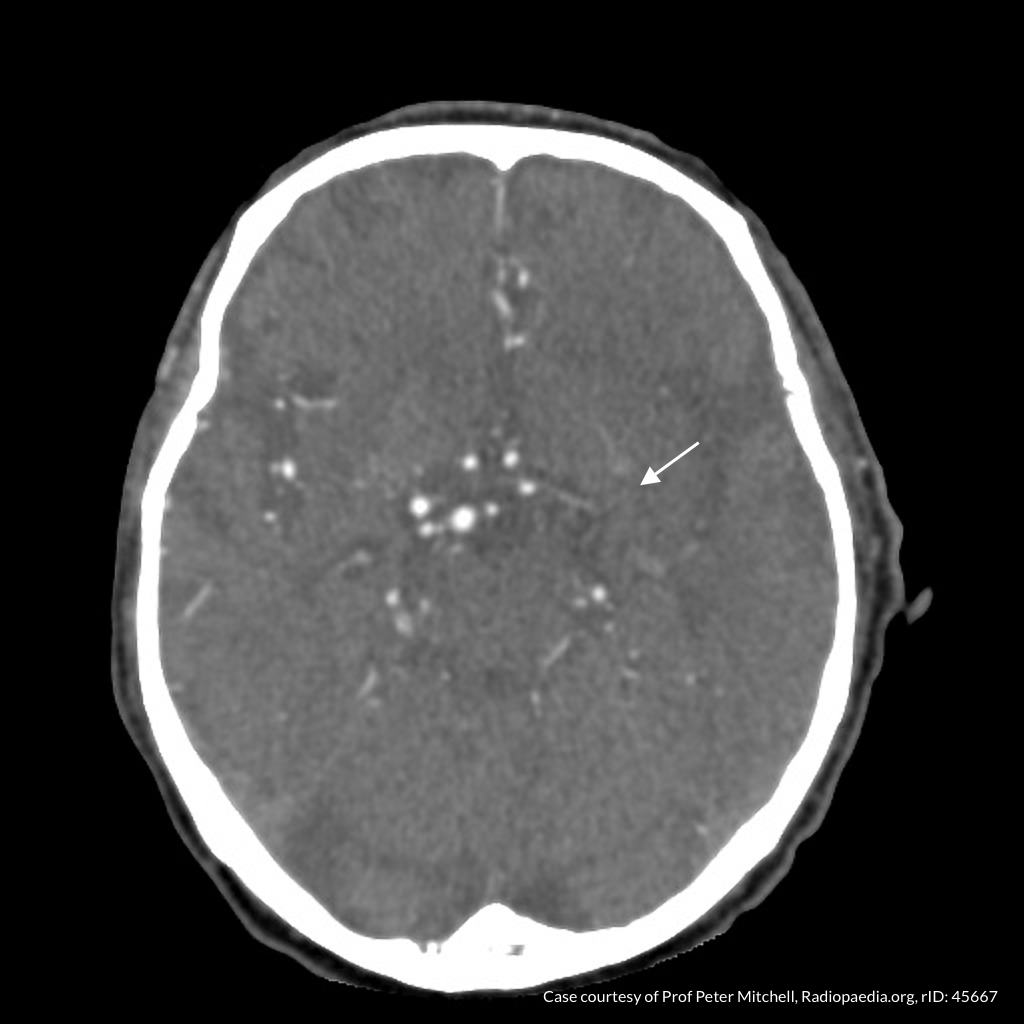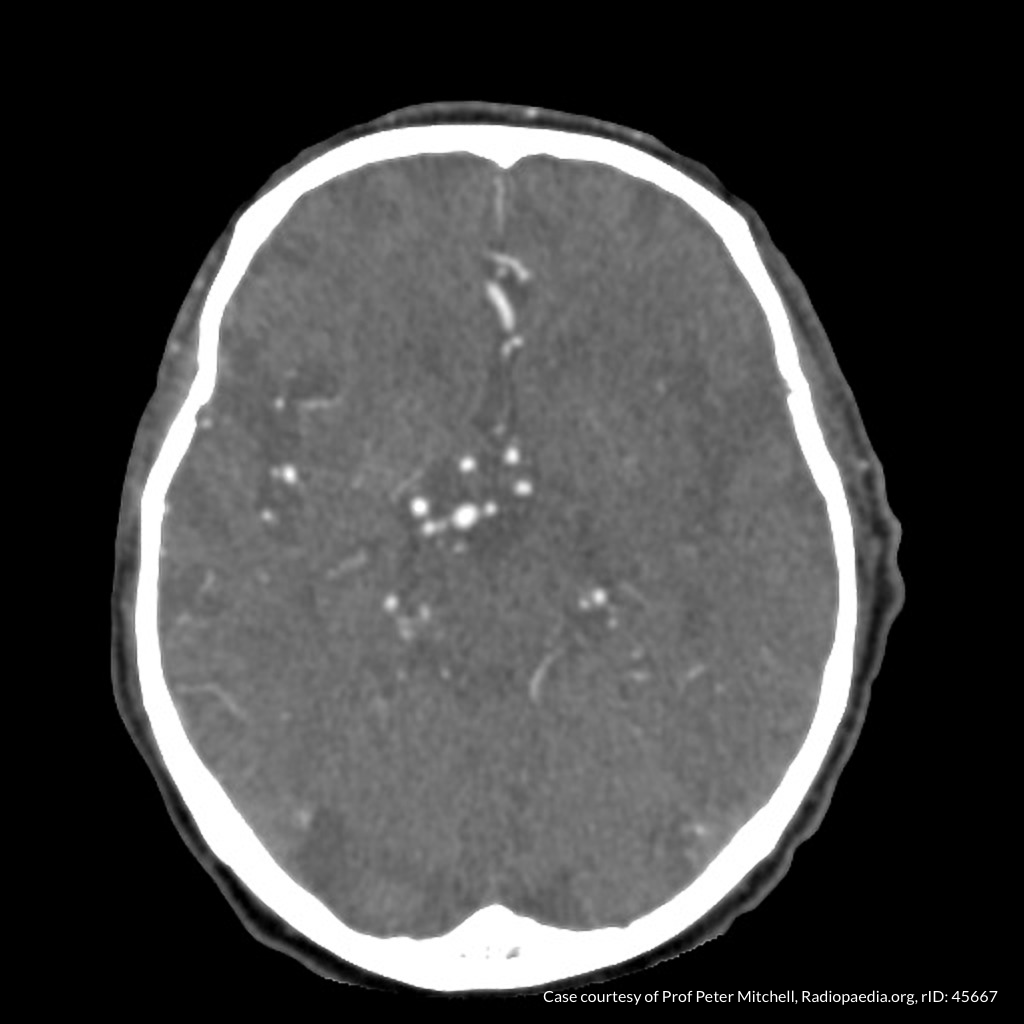 Code Stroke Algorithm
References
Goldstein LB, Simel DL. Is this patient having a stroke? JAMA. 2005;293(19):2391-2402. doi:10.1001/jama.293.19.2391.
Hemmen TM, Meyer BC, McClean TL, Lyden PD. Identification of nonischemic stroke mimics among 411 code strokes at the University of California, San Diego, Stroke Center. J Stroke Cerebrovasc Dis. 2008;17(1):23-25. doi:10.1016/j.jstrokecerebrovasdis.2007.09.008.
Prabhakaran S, Ruff I, Bernstein RA. Acute stroke intervention: a systematic review. JAMA. 2015;313(14):1451-1462. doi:10.1001/jama.2015.3058.
Yew KS, Cheng EM. Diagnosis of acute stroke. Am Fam Physician. 2015;91(8):528-536.
Hemphill JC, Greenberg SM, Anderson CS, et al. Guidelines for the Management of Spontaneous Intracerebral Hemorrhage: A Guideline for Healthcare Professionals From the American Heart Association/American Stroke Association. Stroke. 2015;46(7):2032-2060. doi:10.1161/STR.0000000000000069.
Hankey GJ. Stroke. Lancet. 2017;389(10069):641-654. doi:10.1016/S0140-6736(16)30962-X.
Powers WJ, Rabinstein AA, Ackerson T, et al. 2018 Guidelines for the Early Management of Patients With Acute Ischemic Stroke: A Guideline for Healthcare Professionals From the American Heart Association/American Stroke Association. Stroke. 2018;49(3):e46-e110. doi:10.1161/STR.0000000000000158.
Hasan TF, Rabinstein AA, Middlebrooks EH, et al. Diagnosis and Management of Acute Ischemic Stroke. Mayo Clin Proc. 2018;93(4):523-538. doi:10.1016/j.mayocp.2018.02.013.
Thomalla G, Simonsen CZ, Boutitie F, et al. MRI-Guided Thrombolysis for Stroke with Unknown Time of Onset. N Engl J Med. 2018;379(7):611-622. doi:10.1056/NEJMoa1804355.