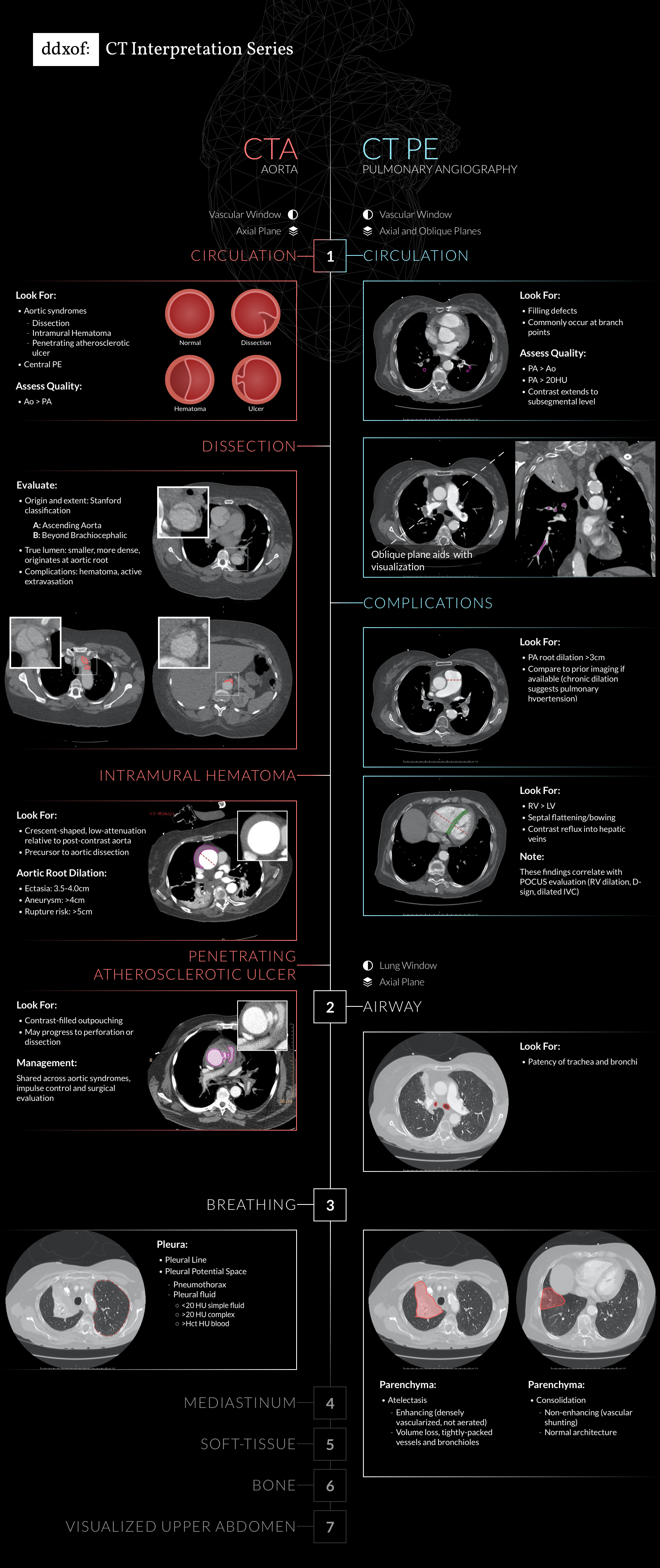 Examples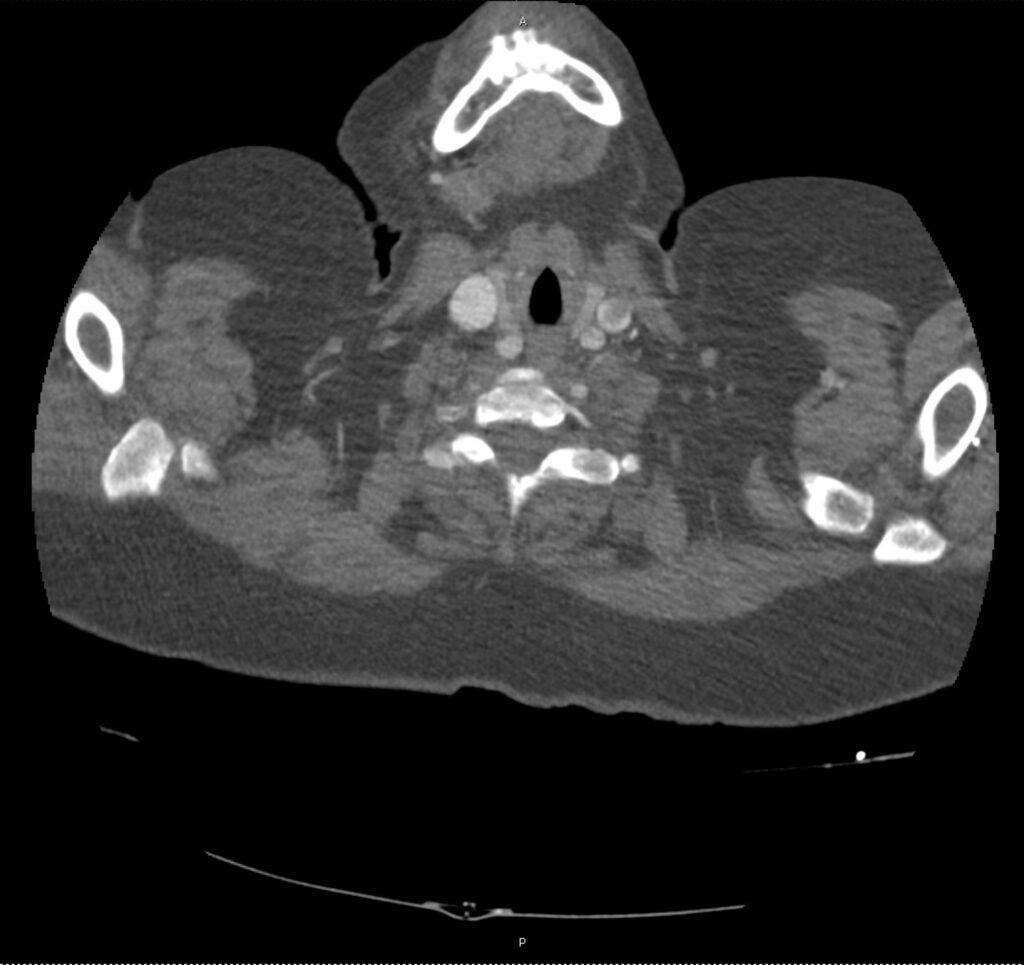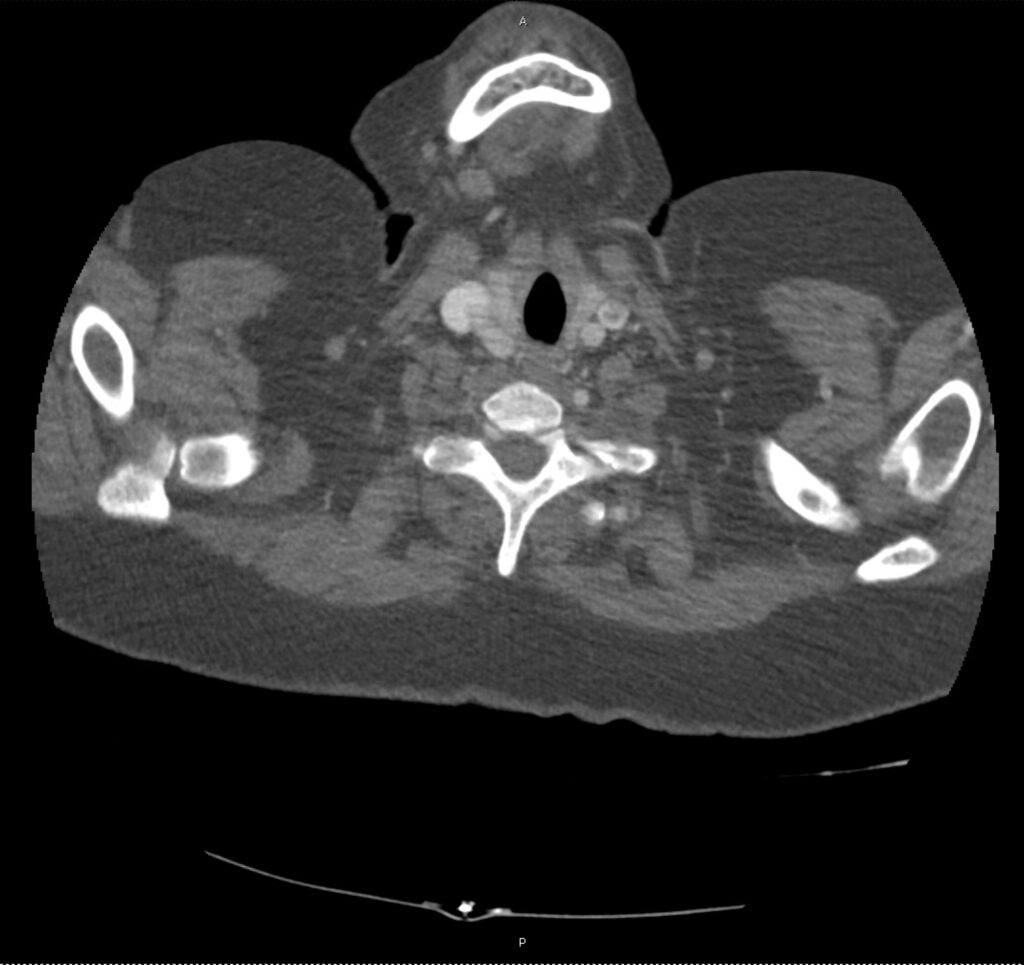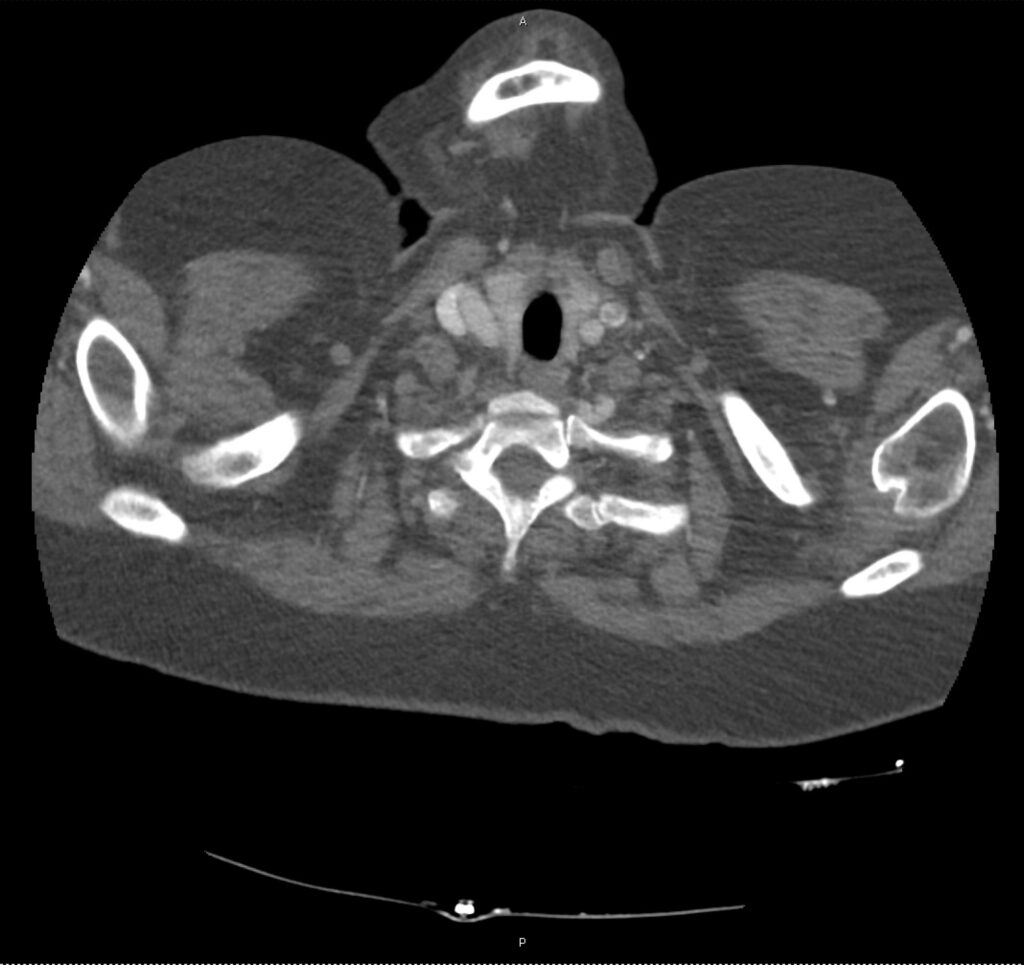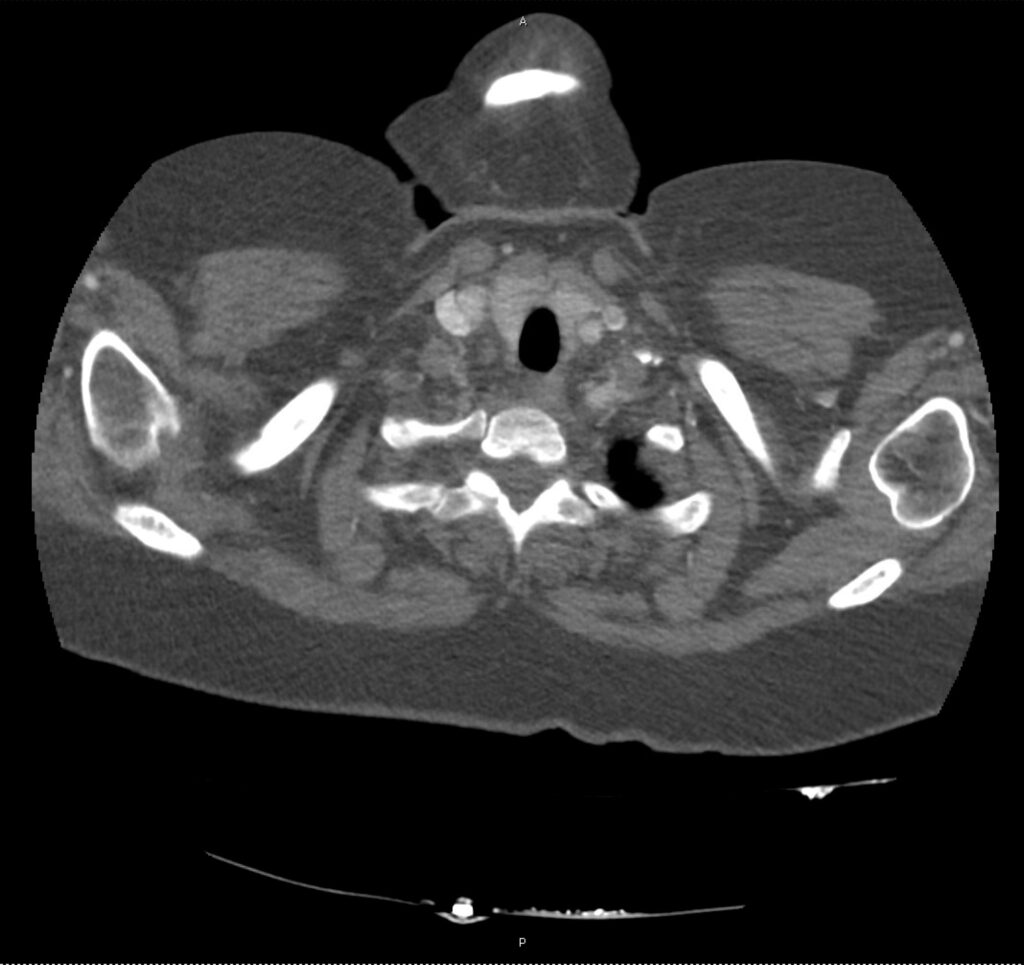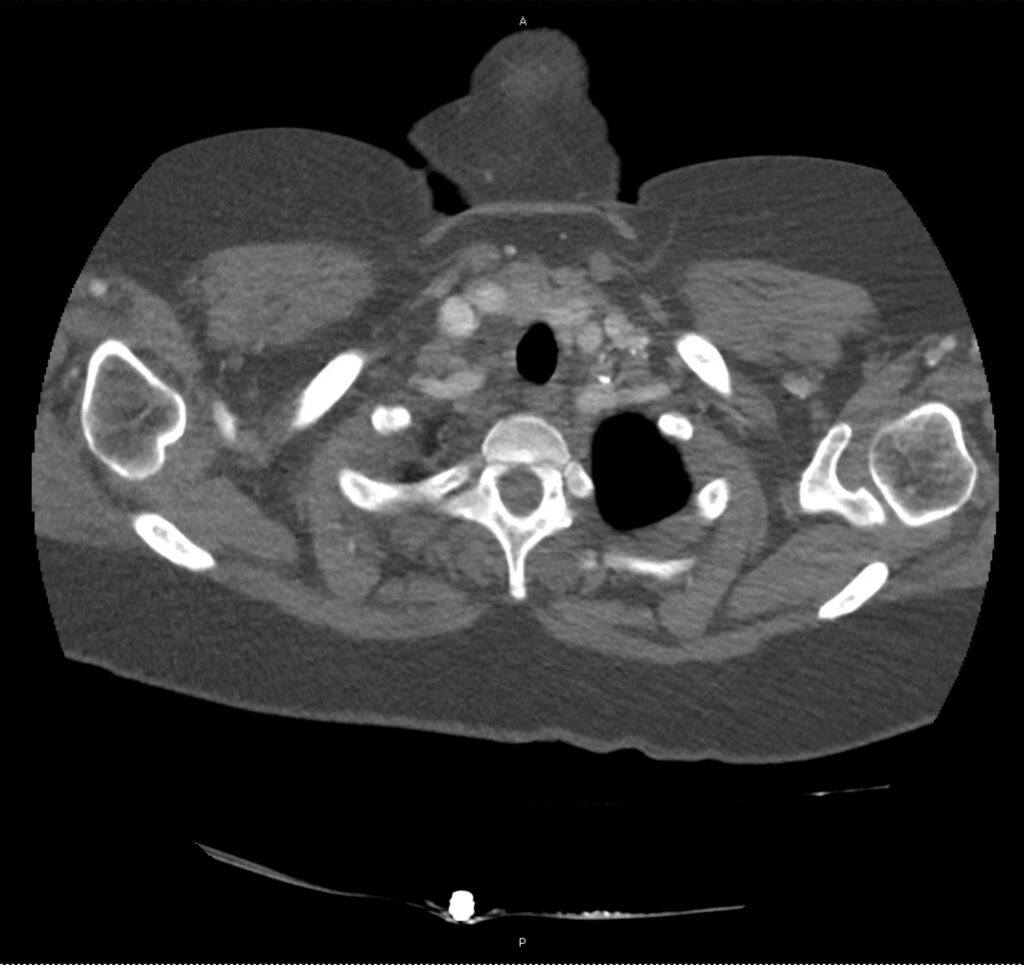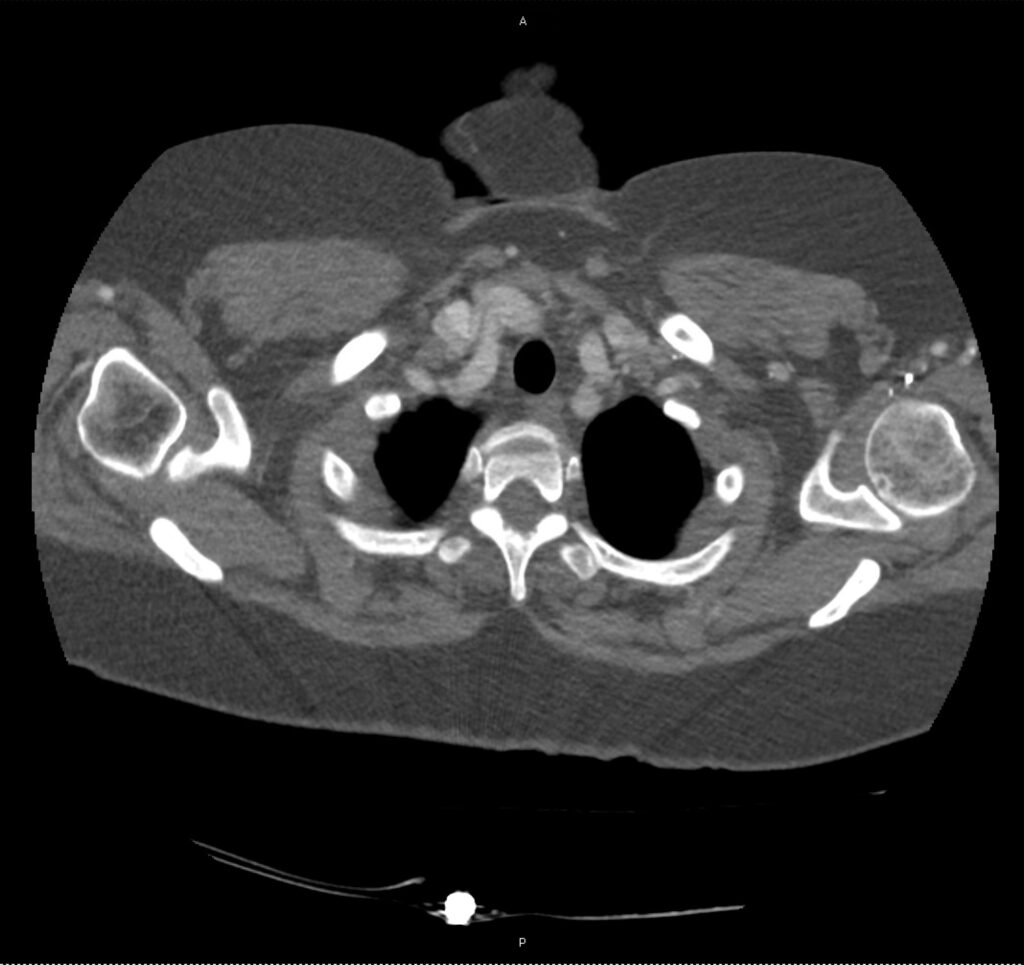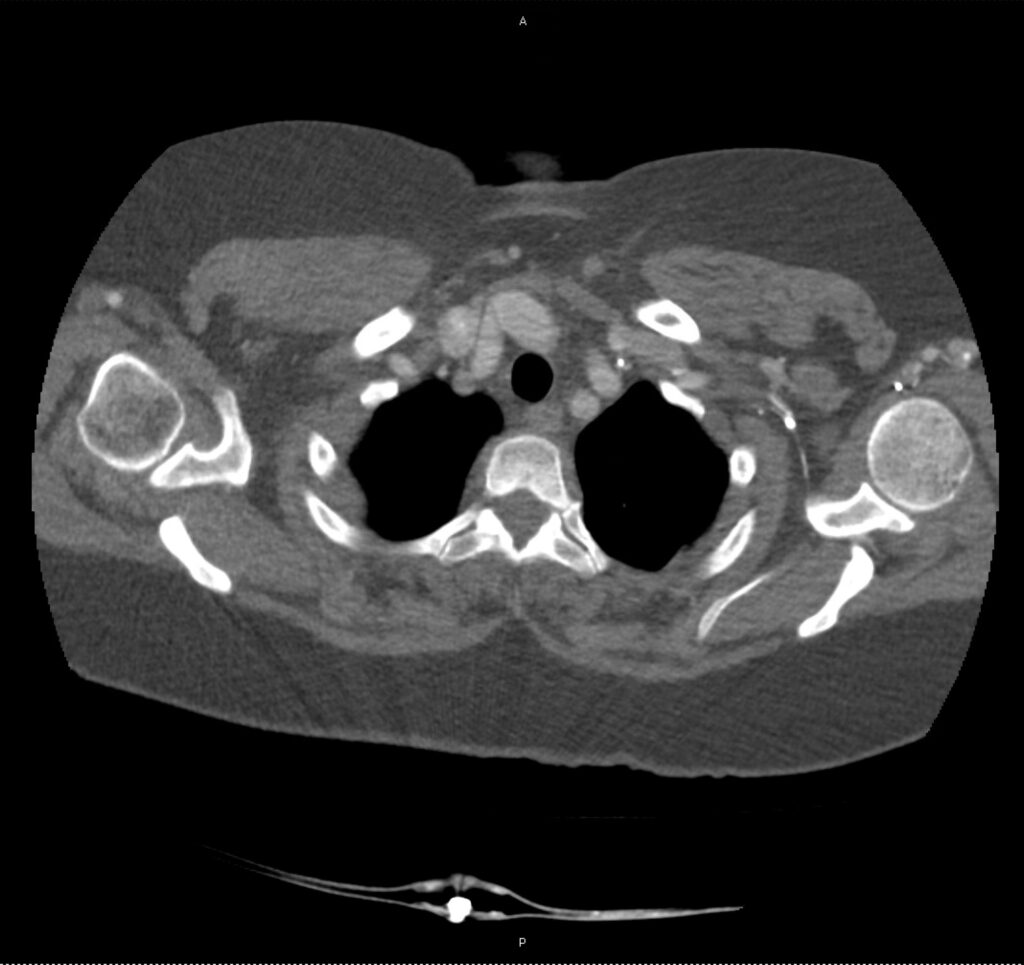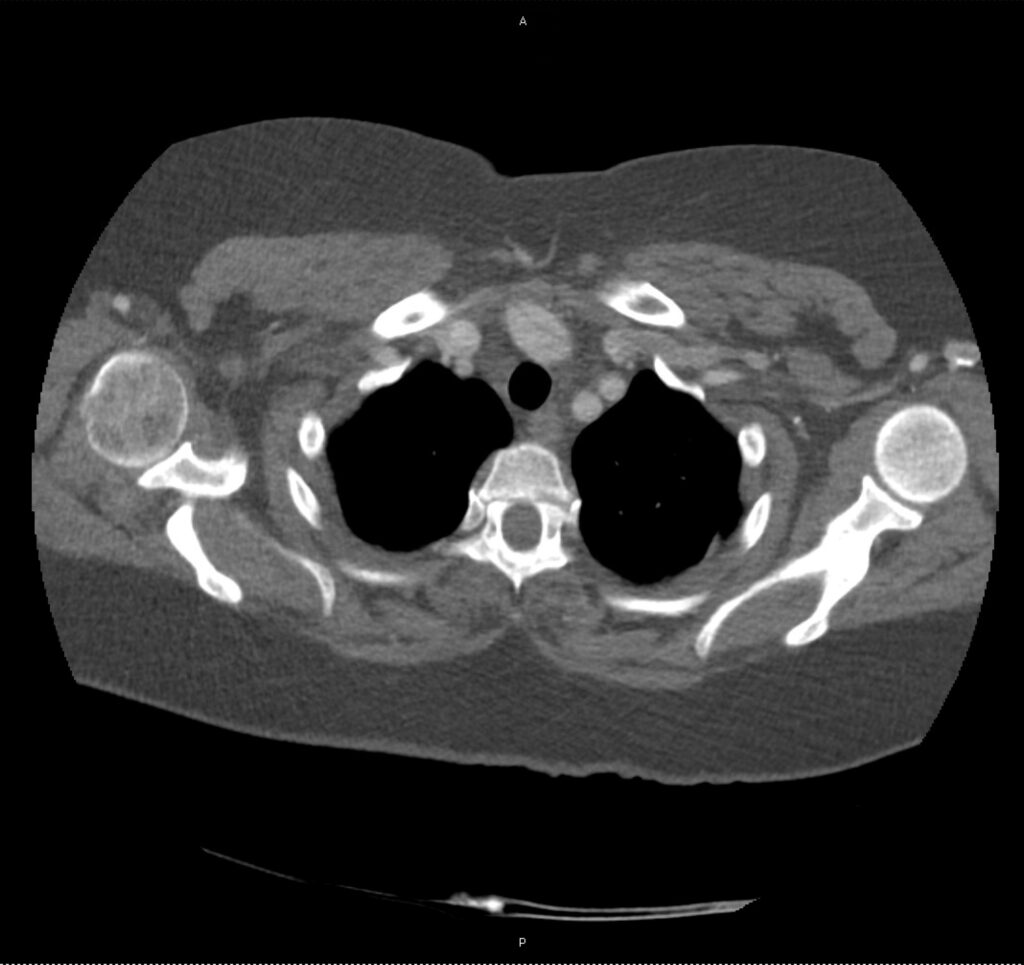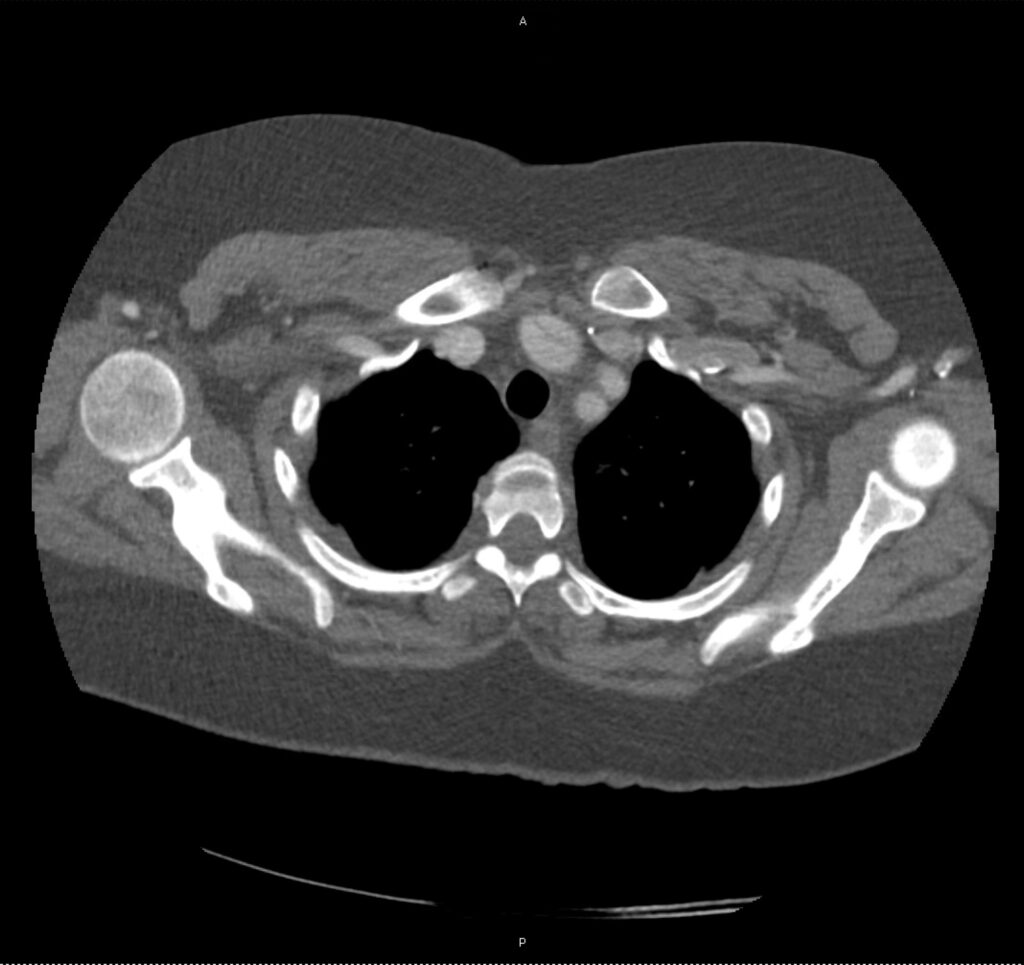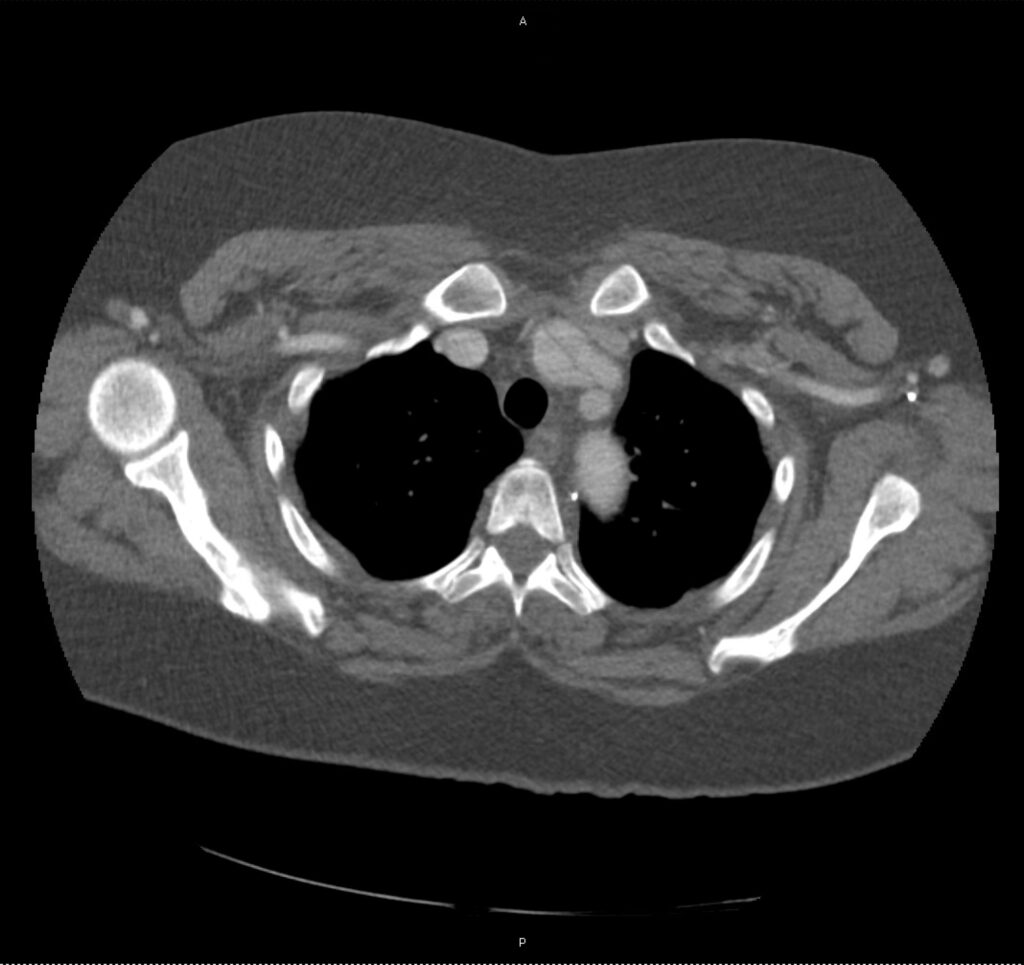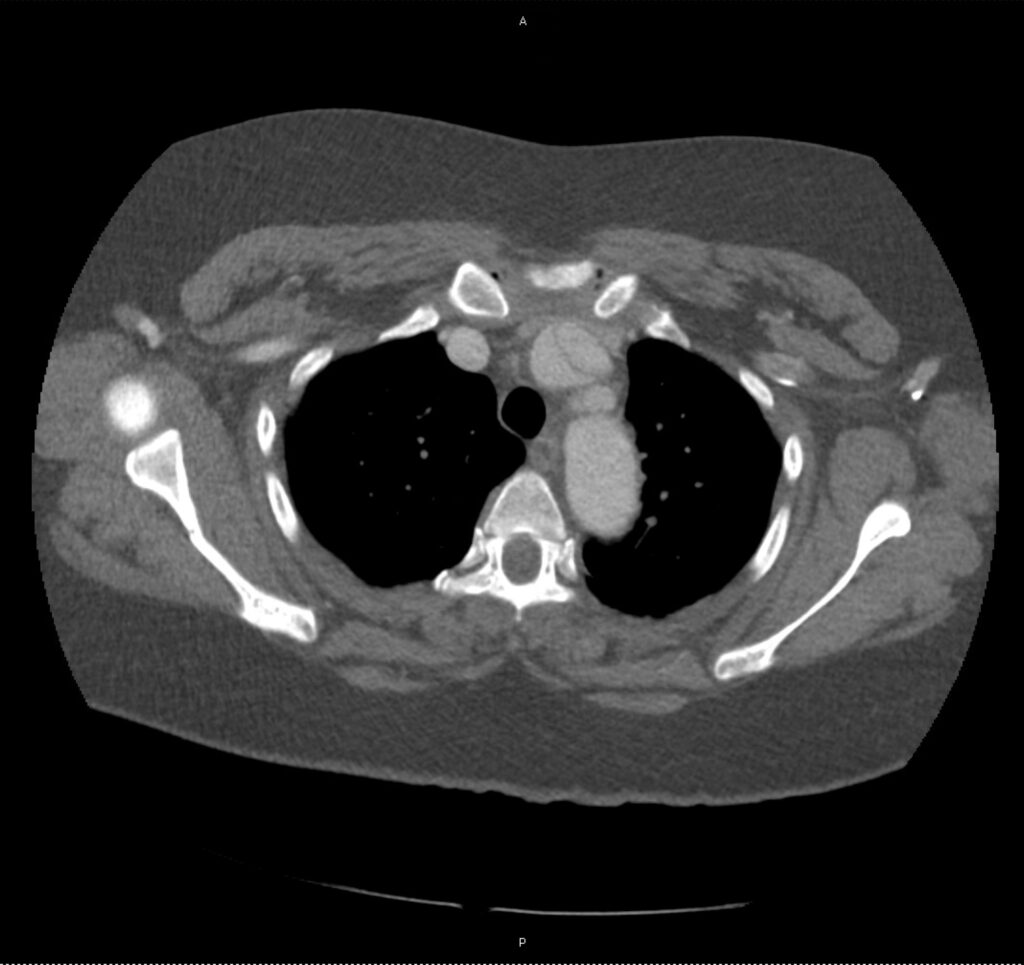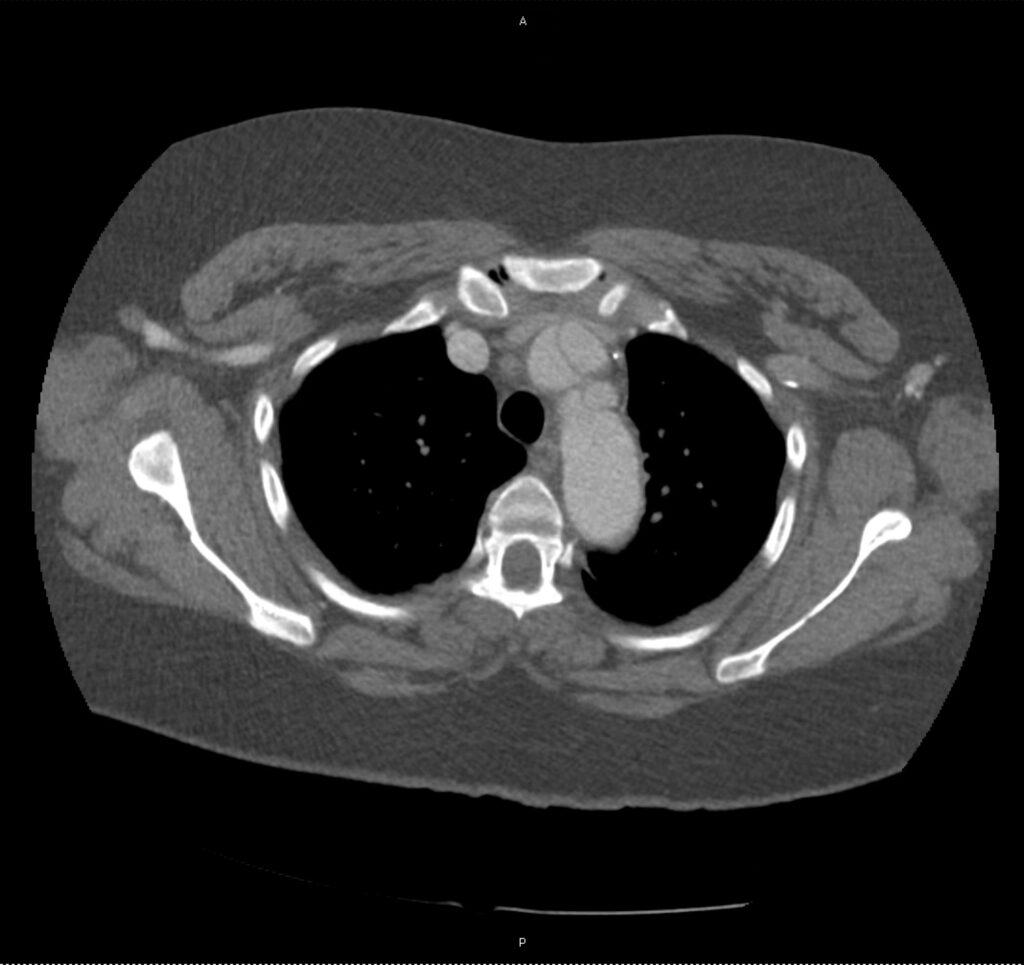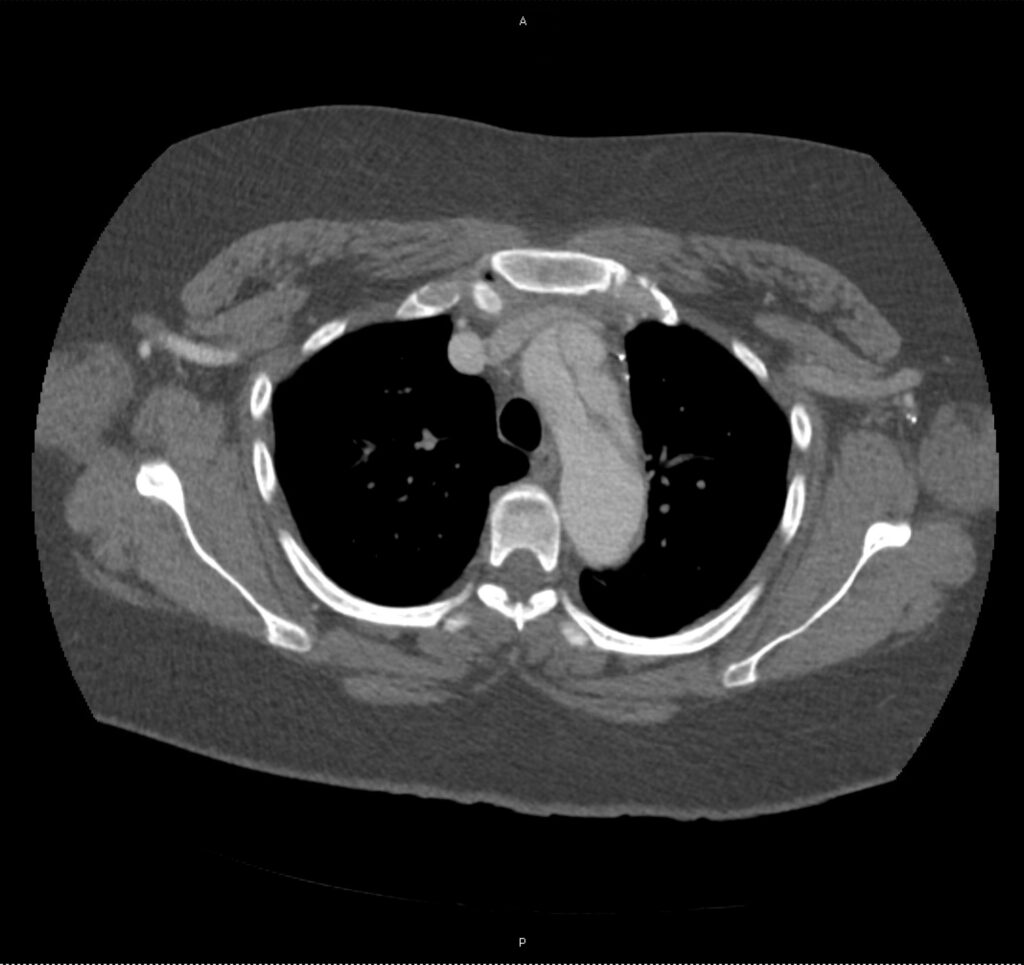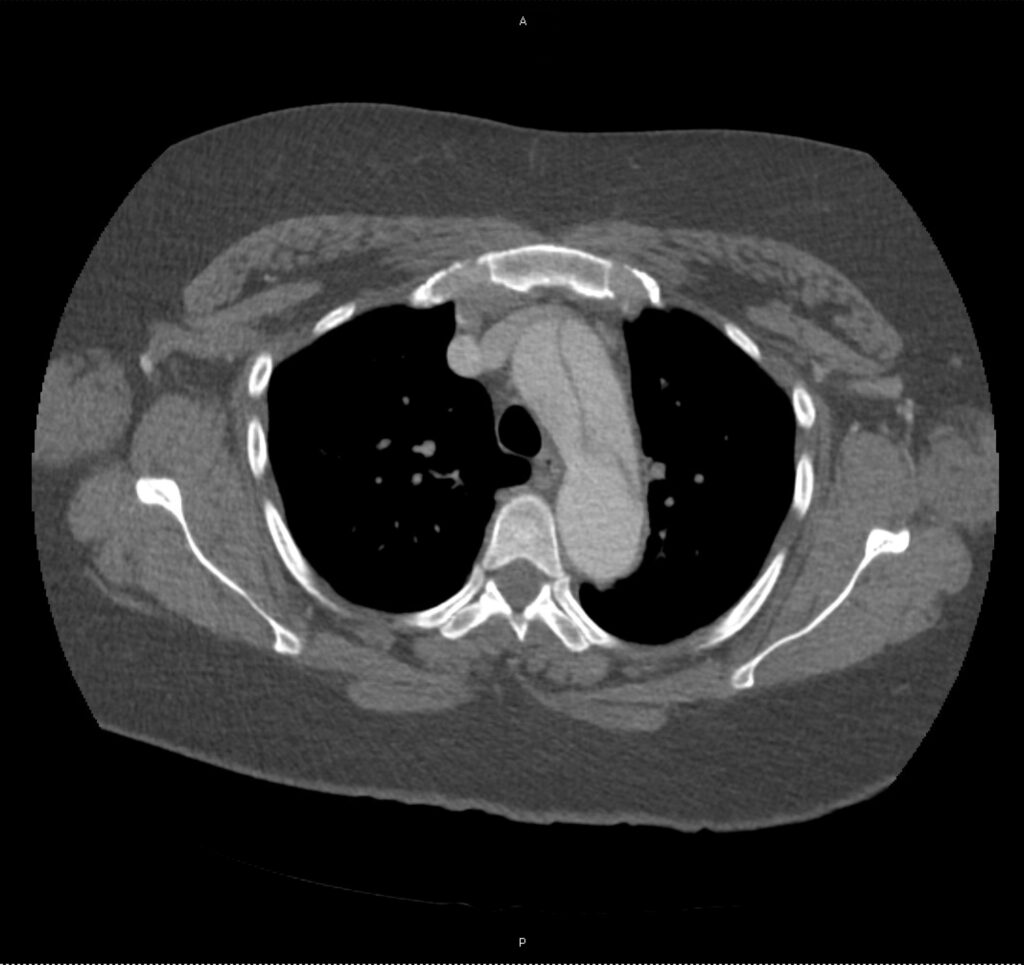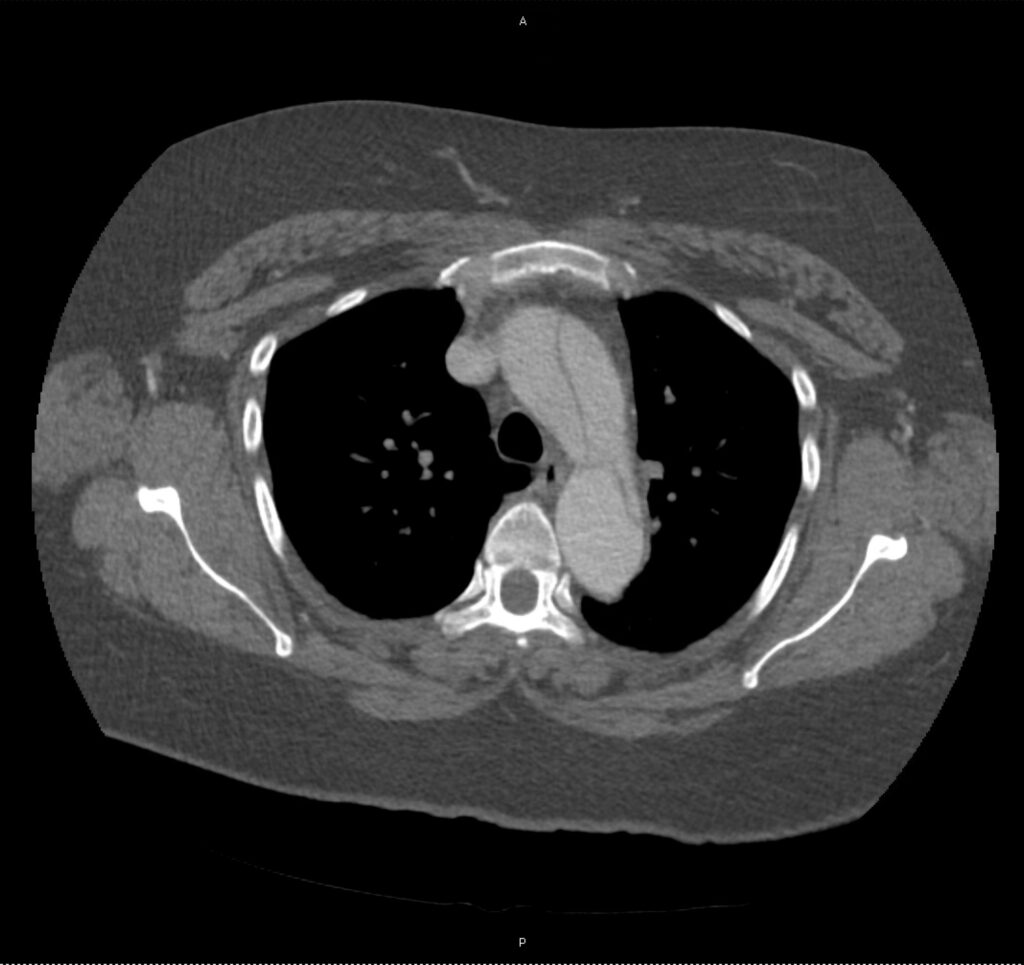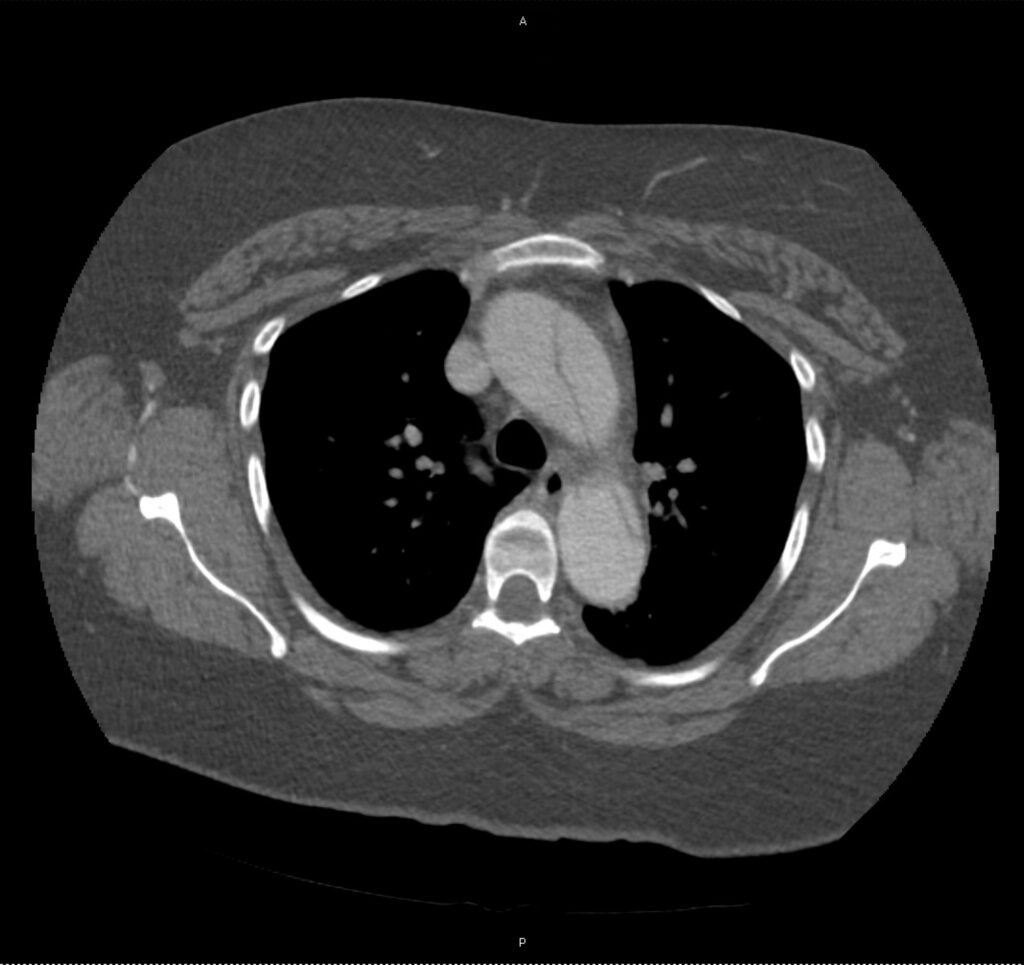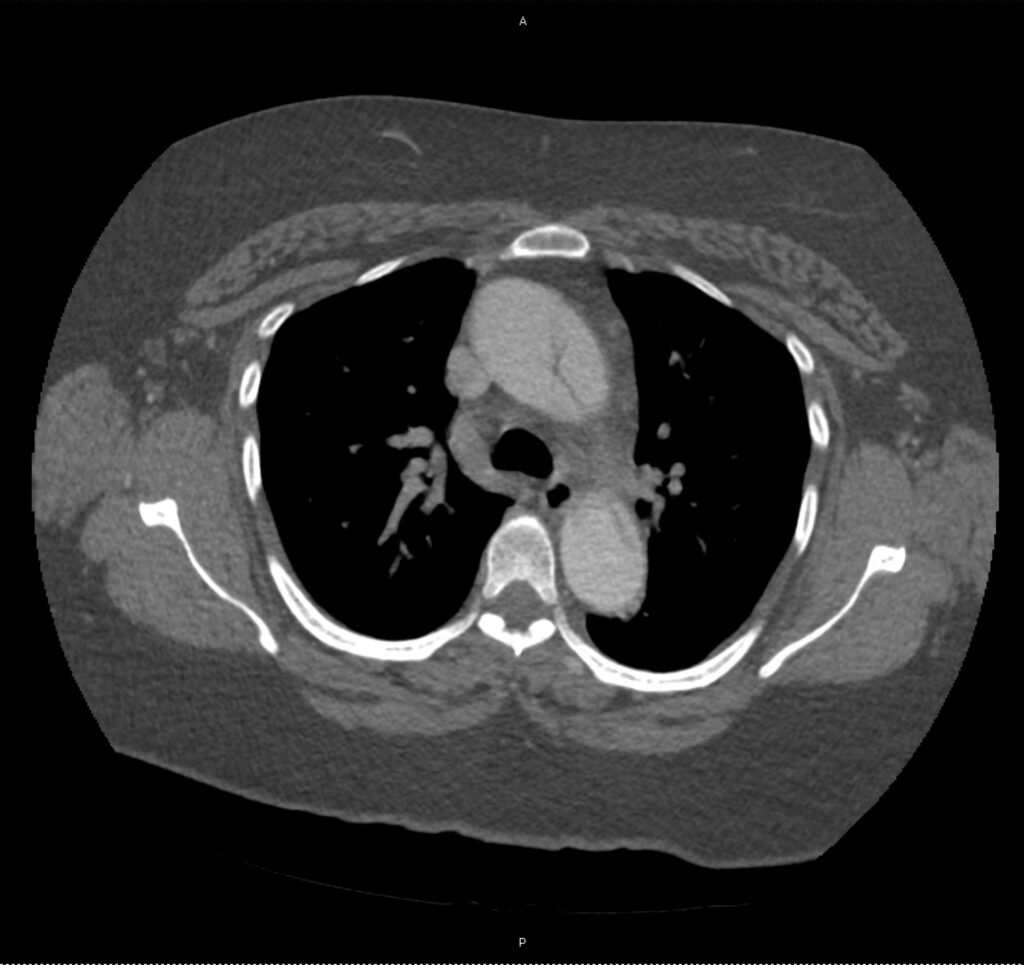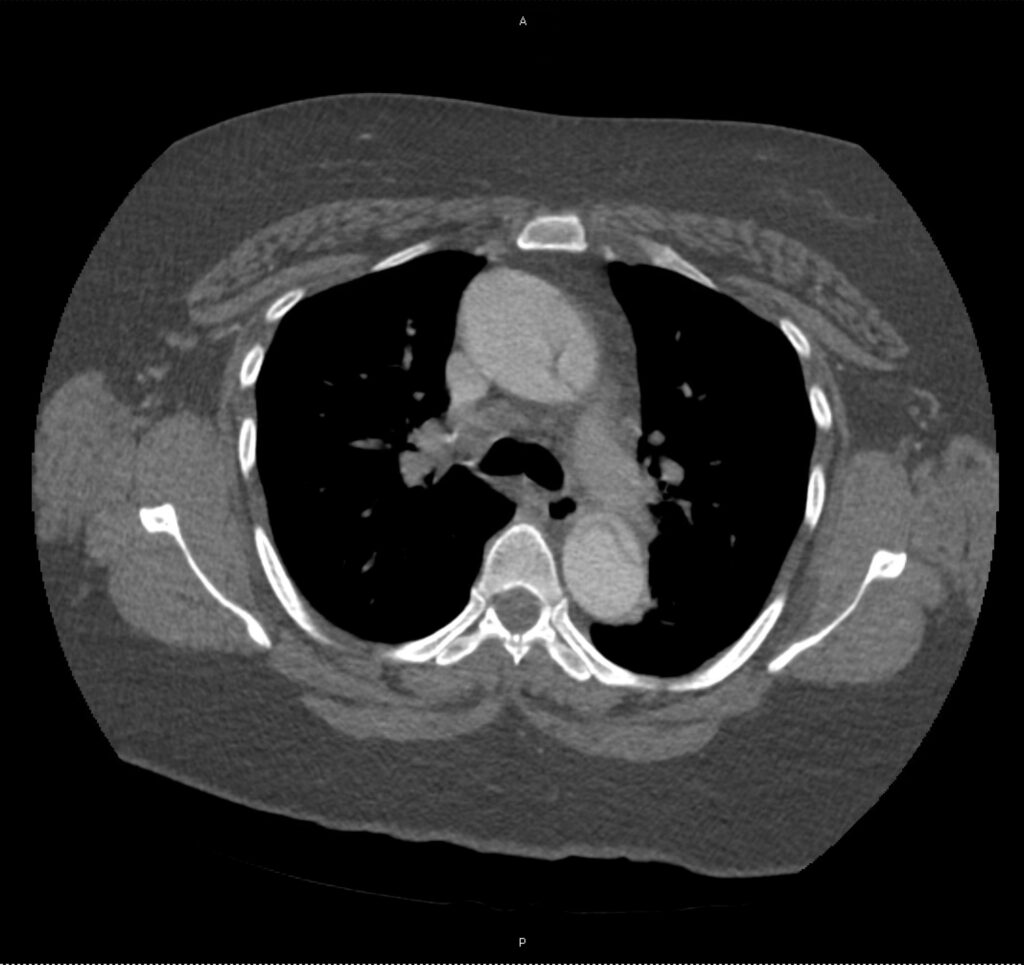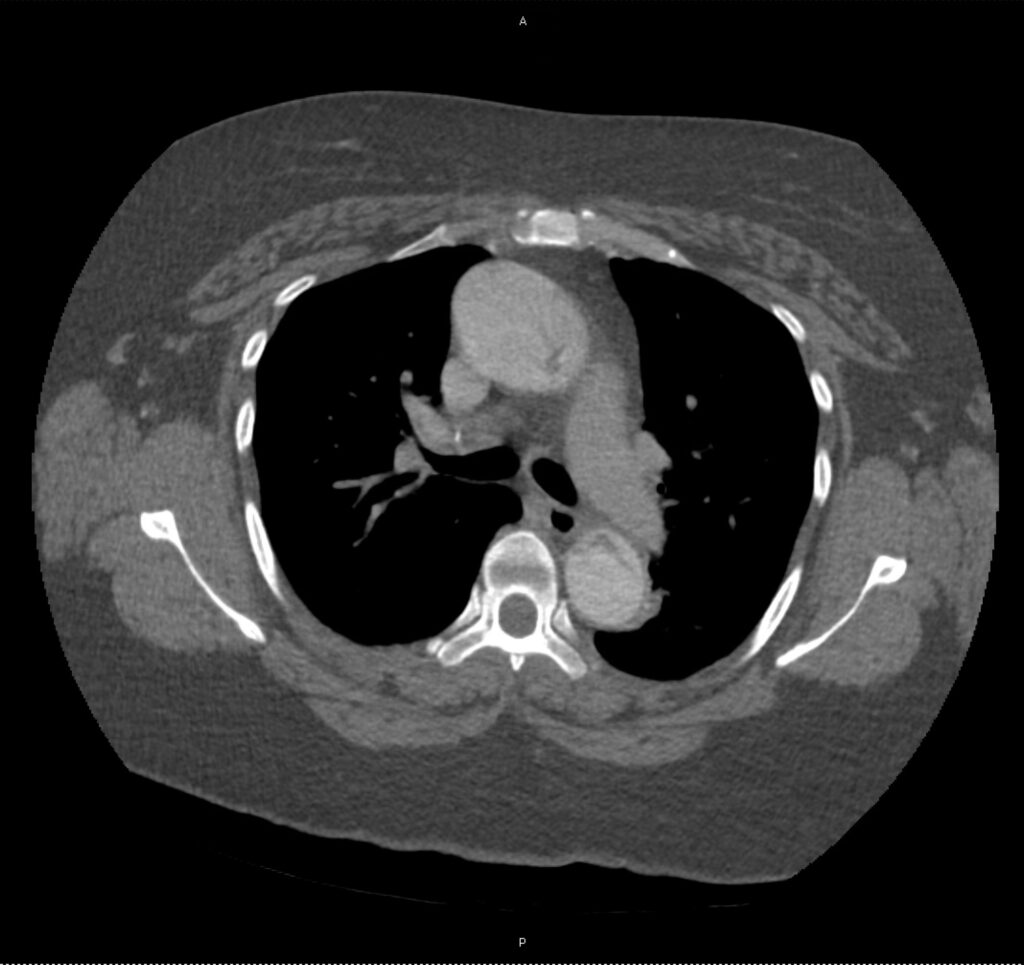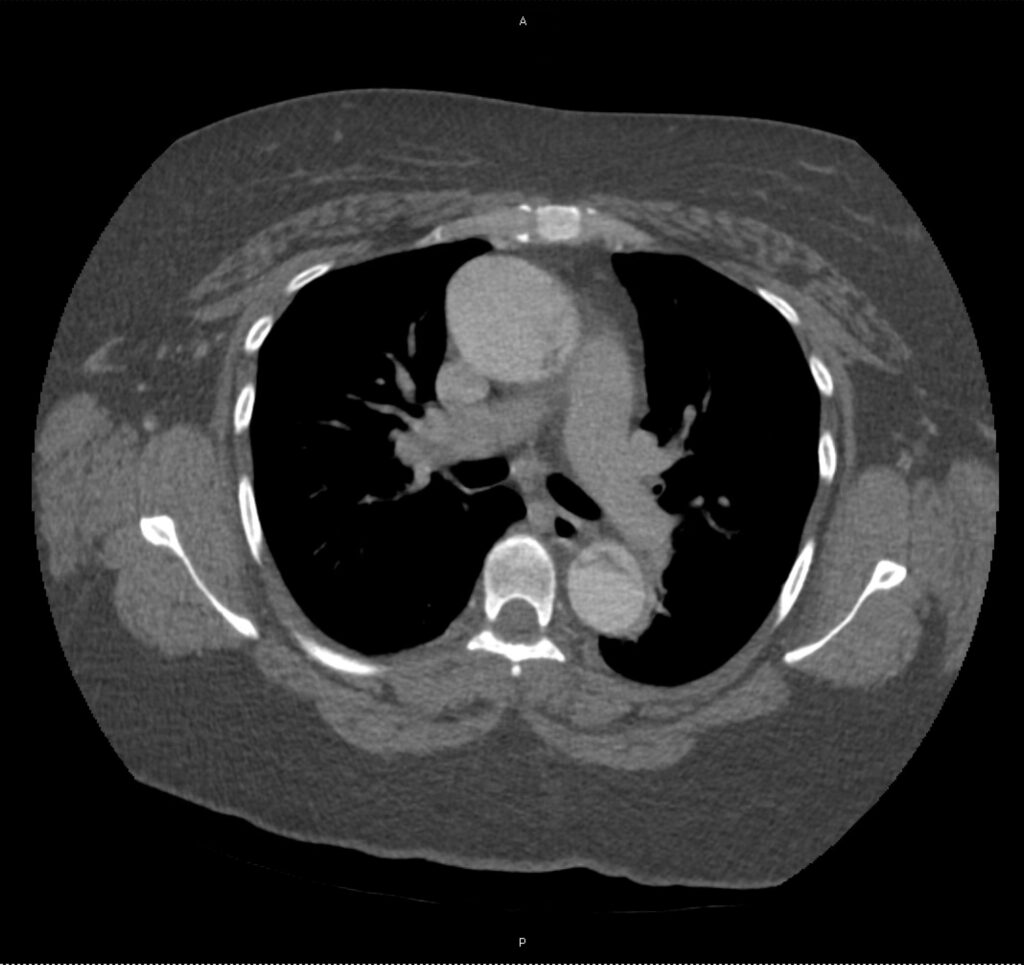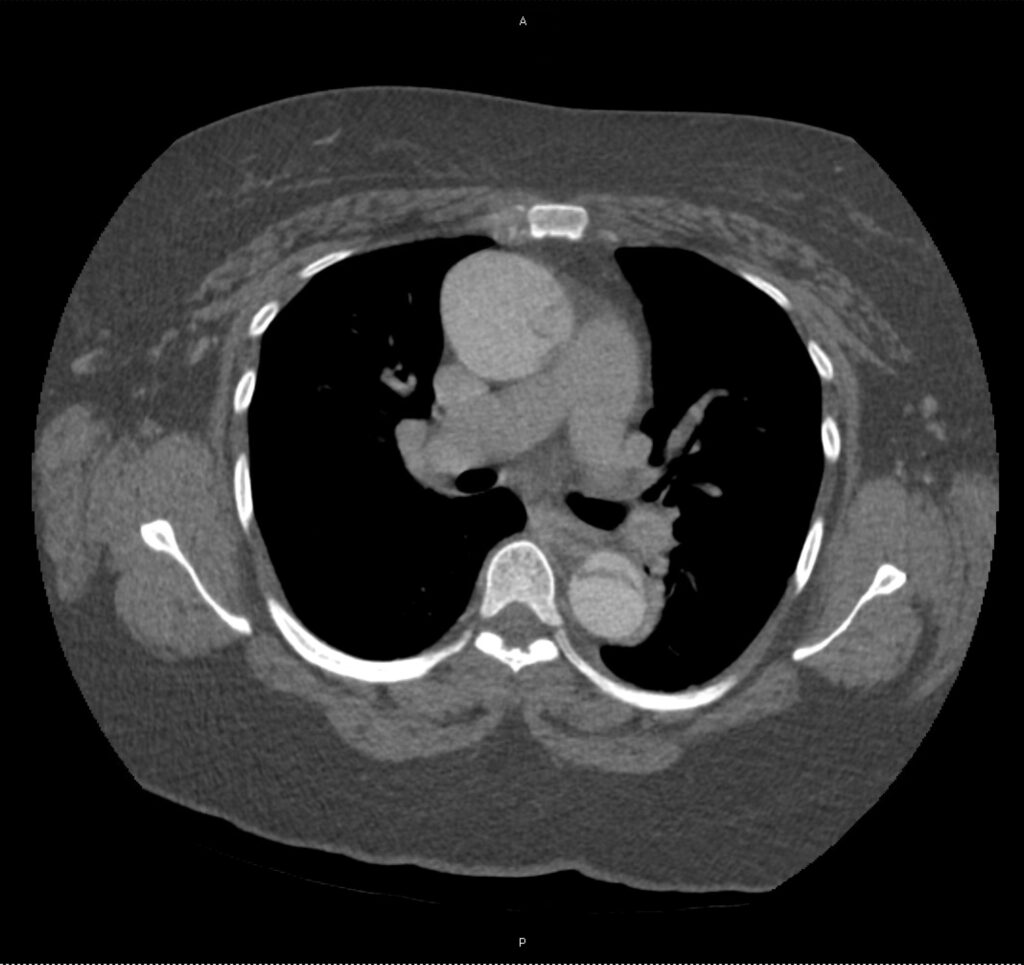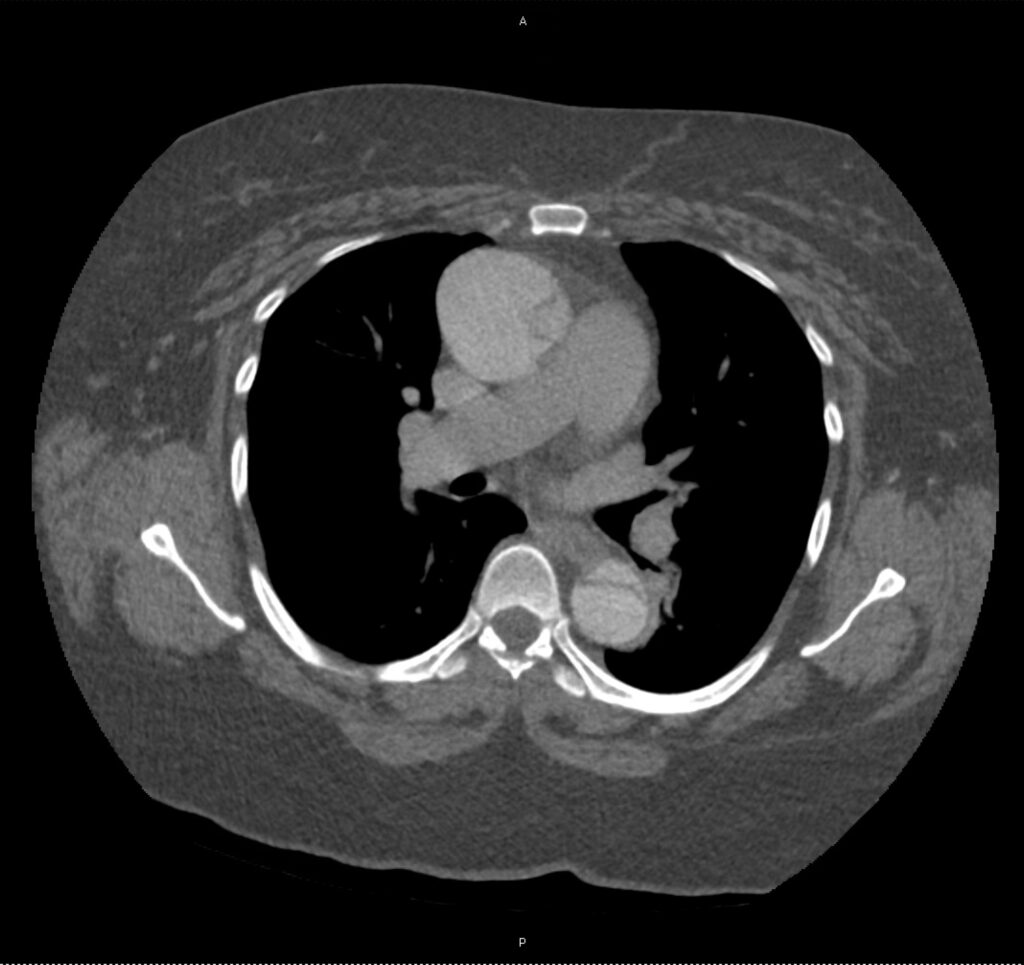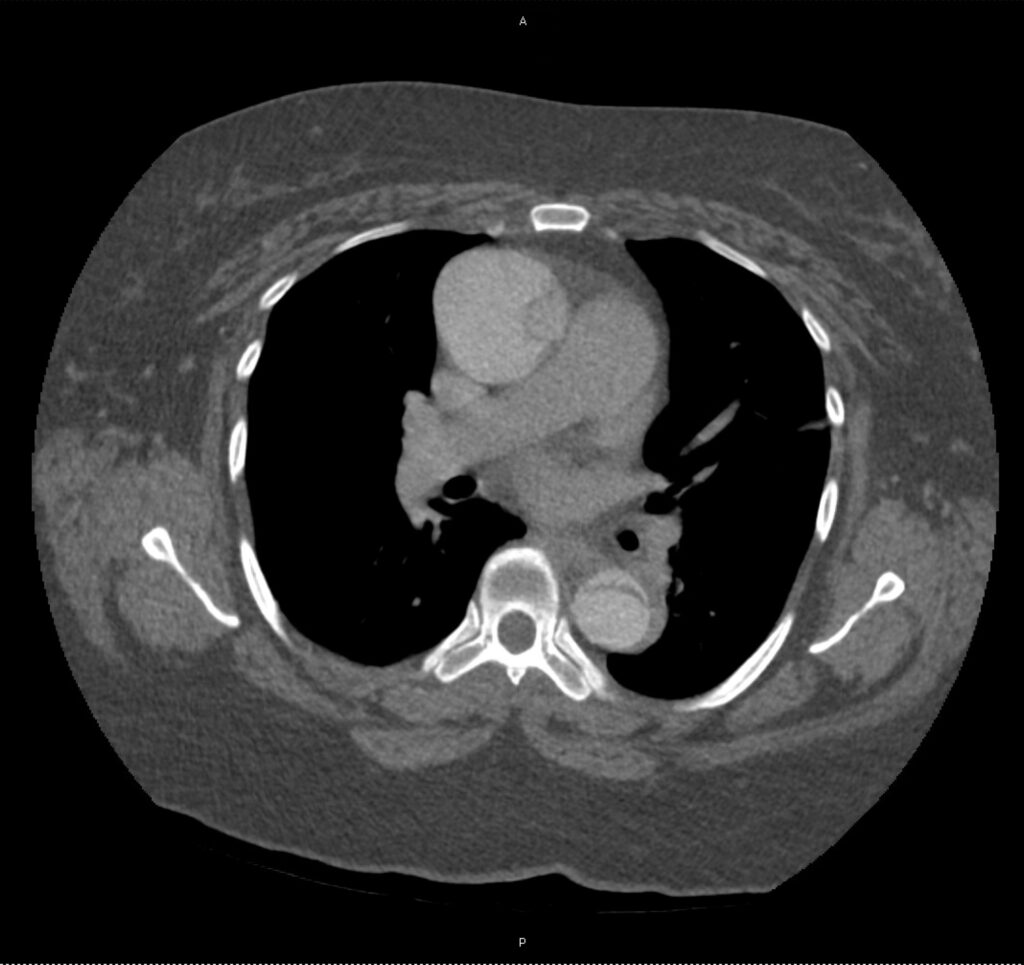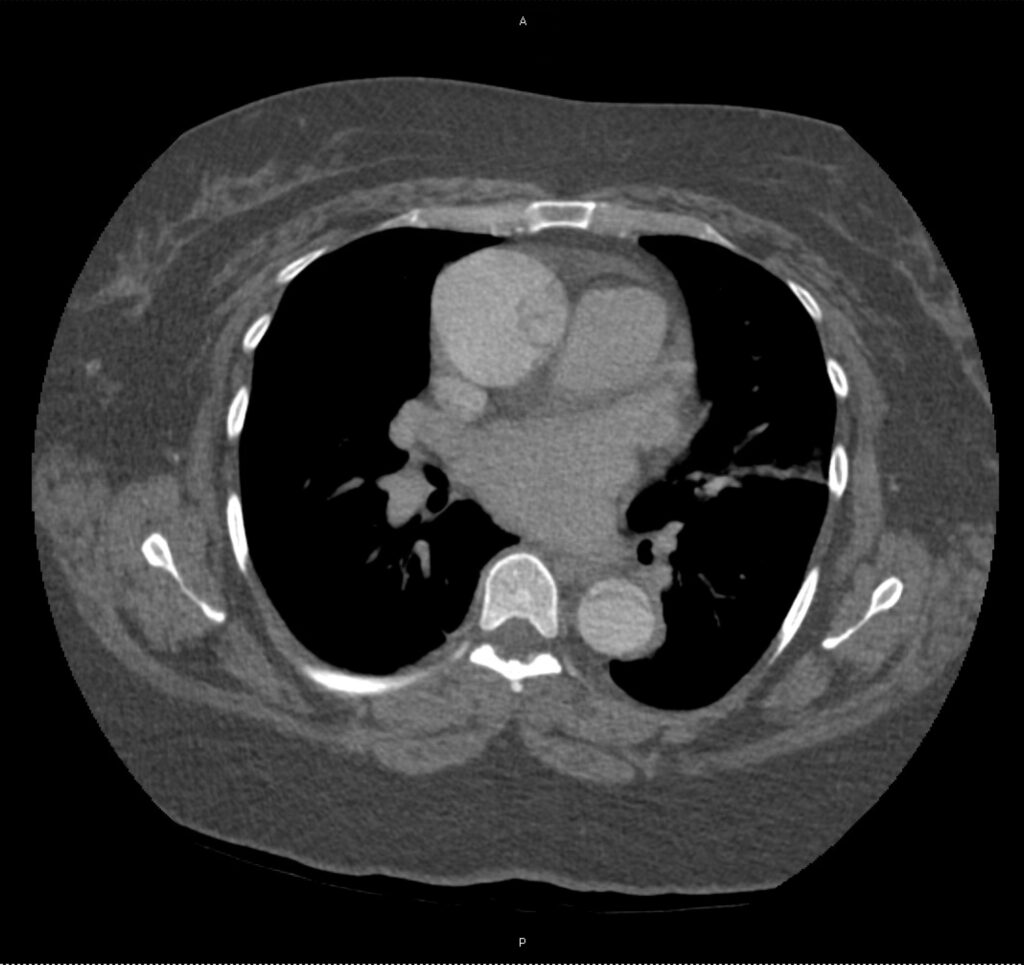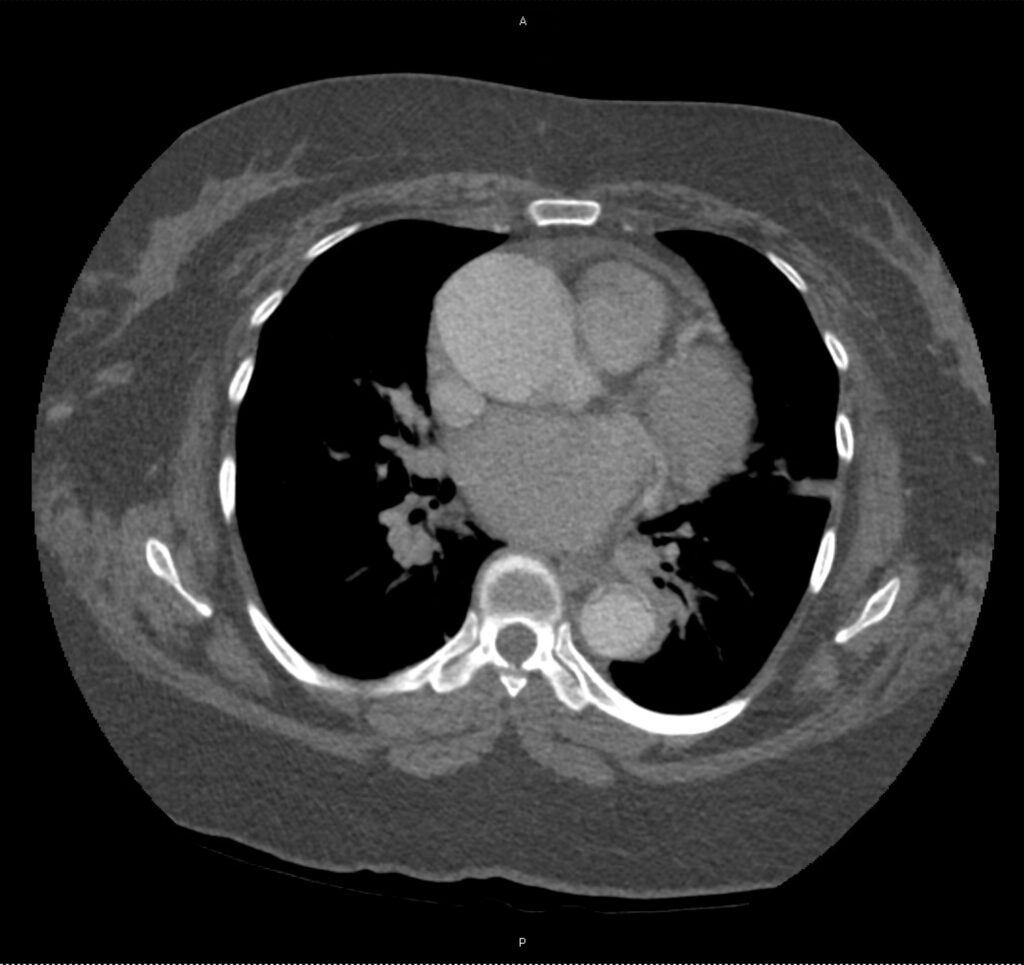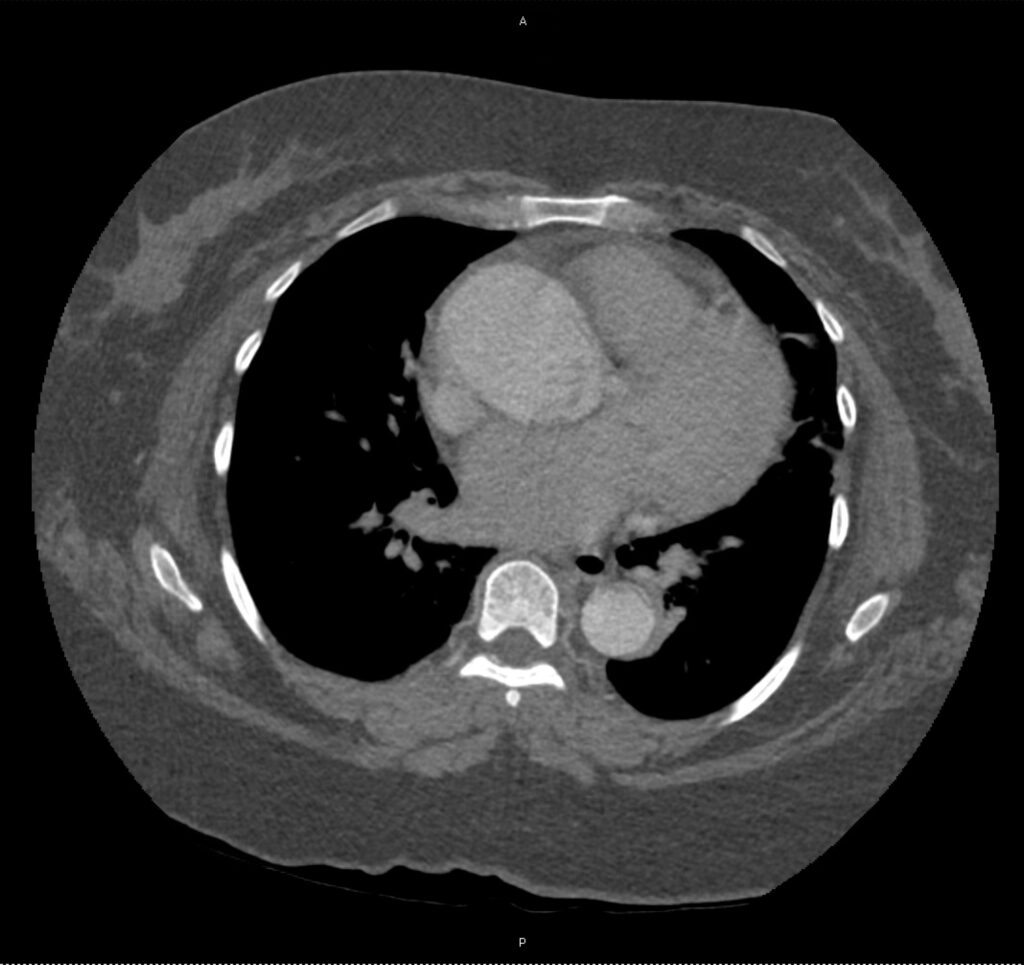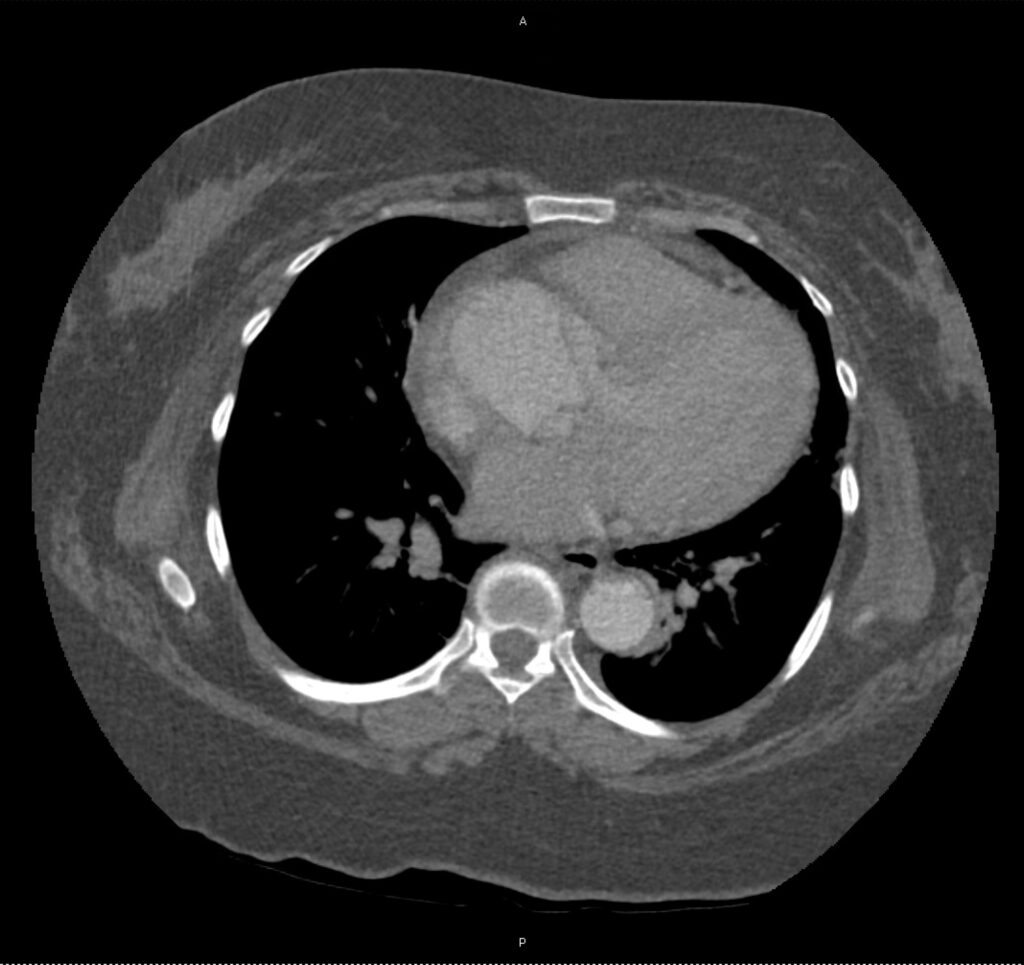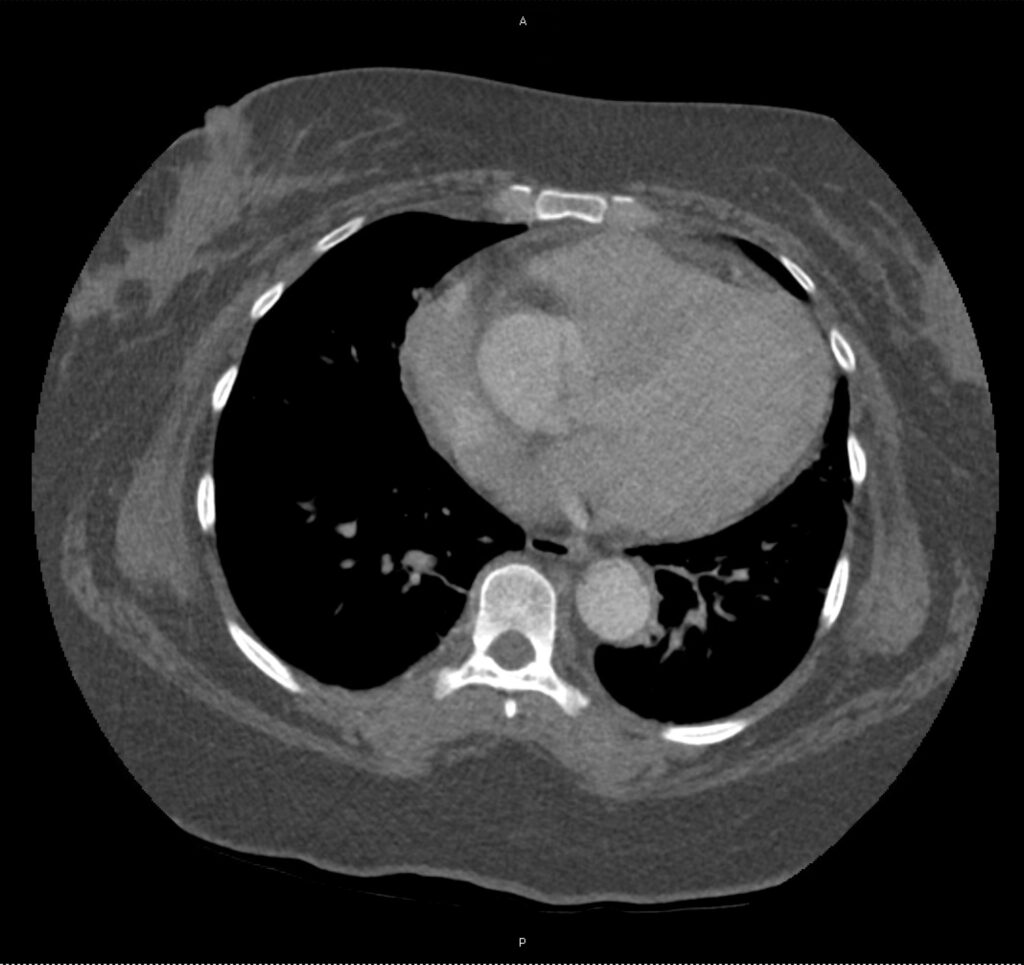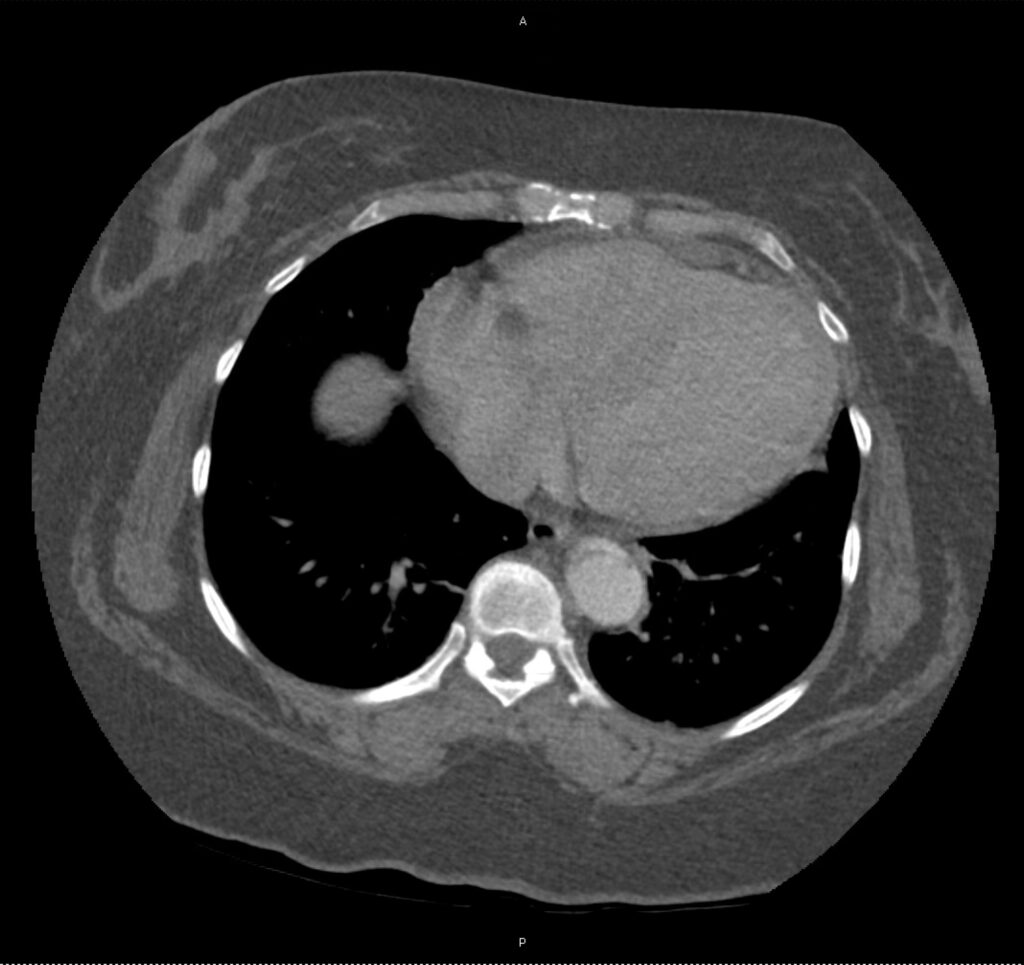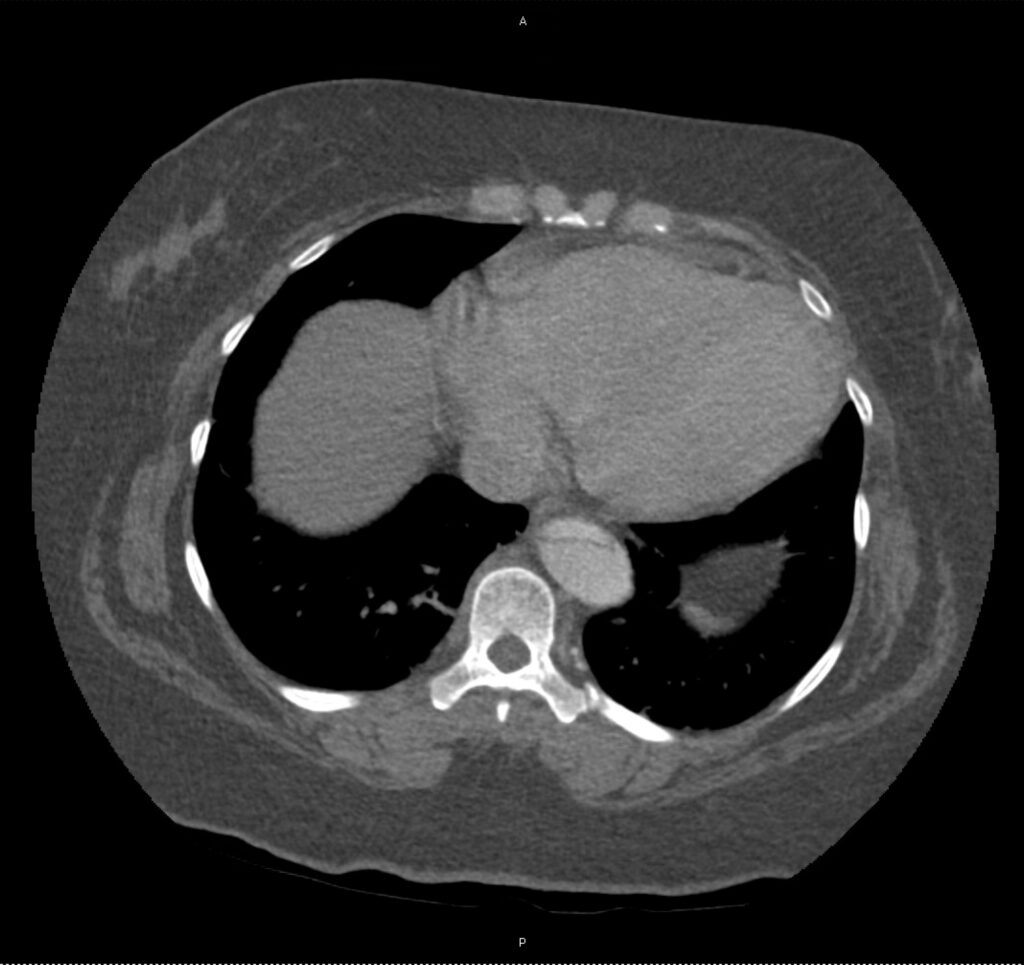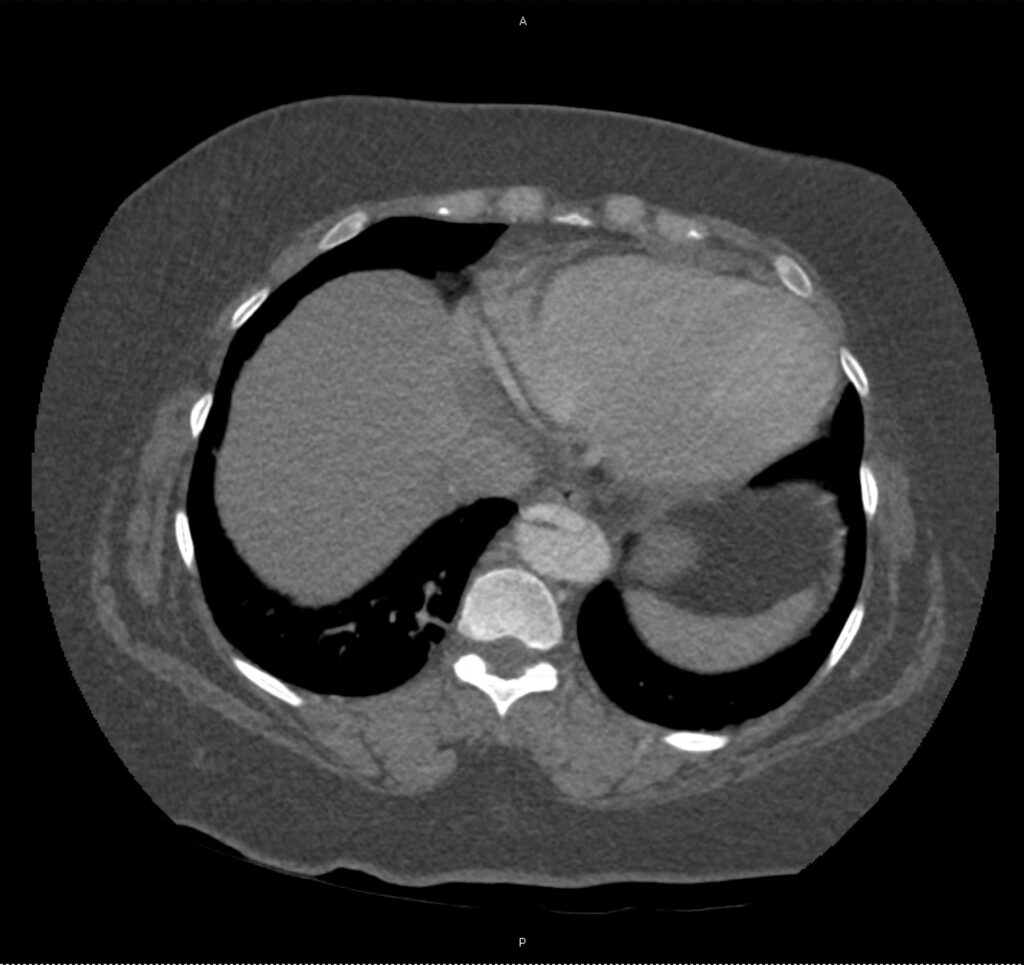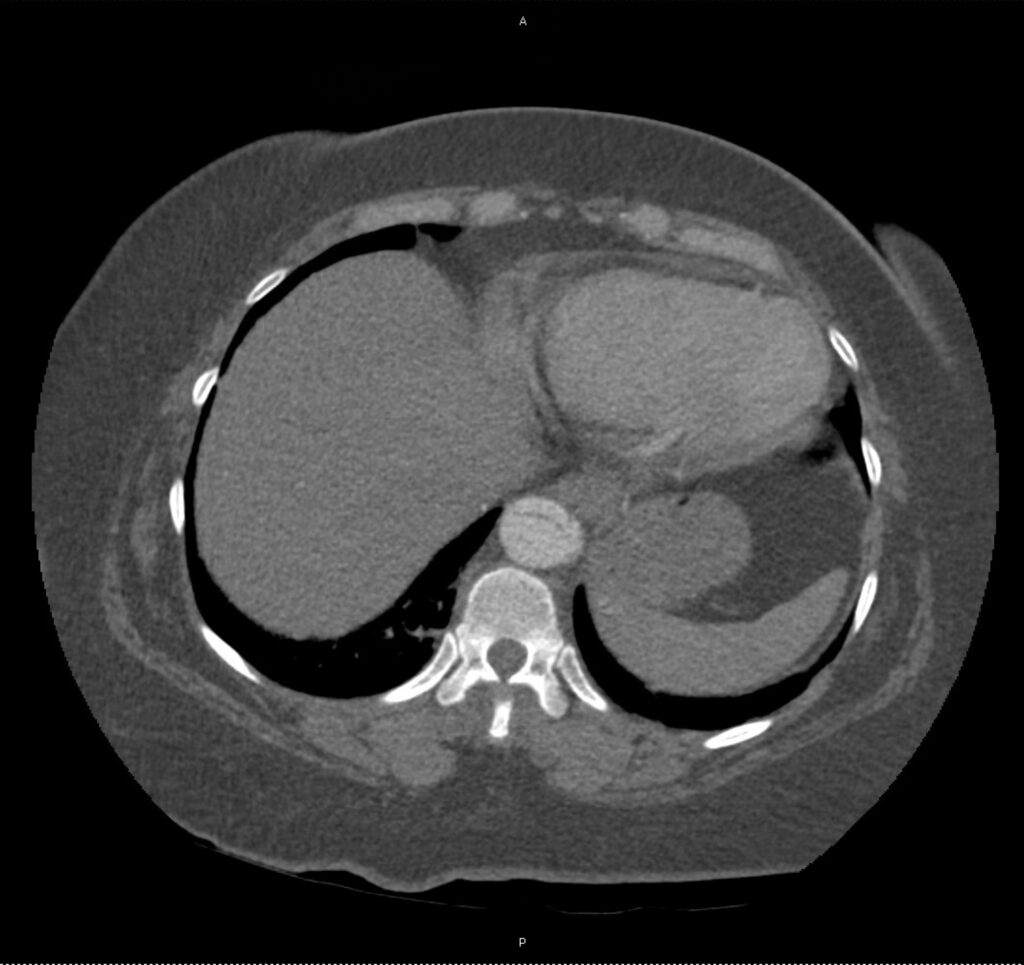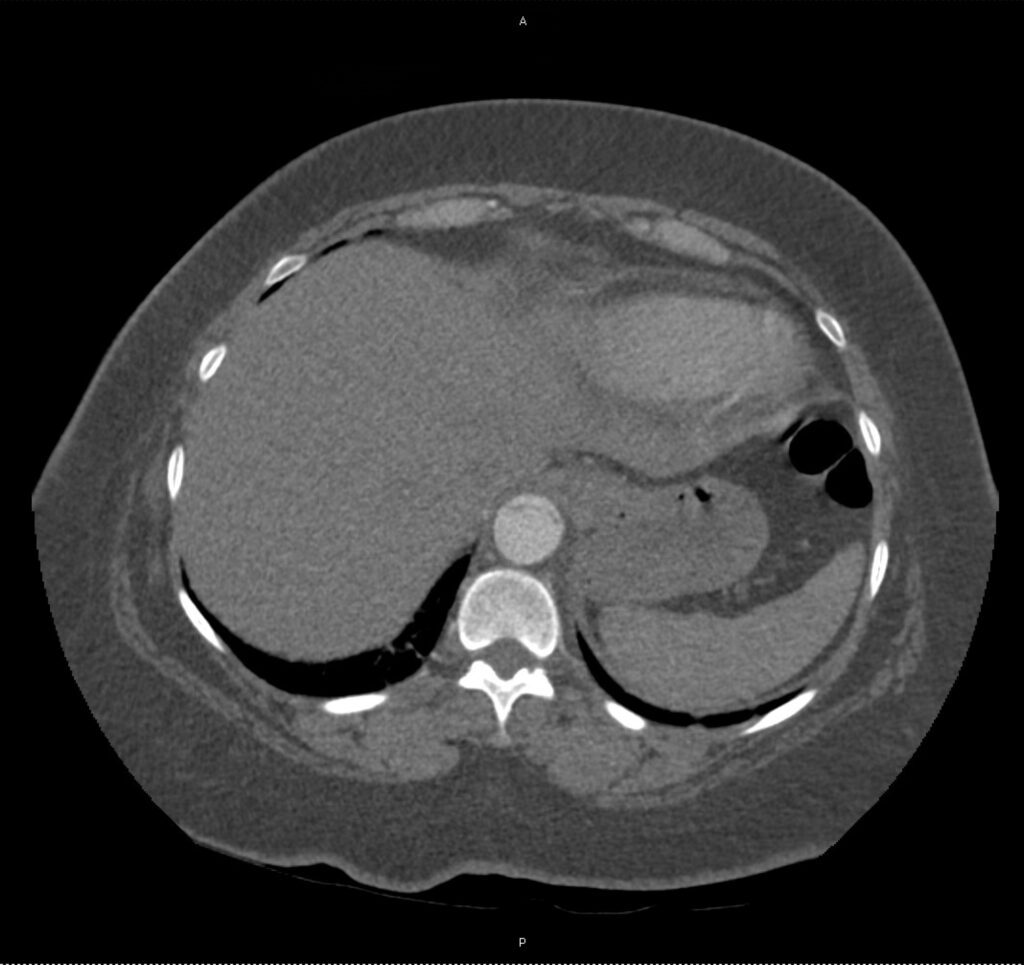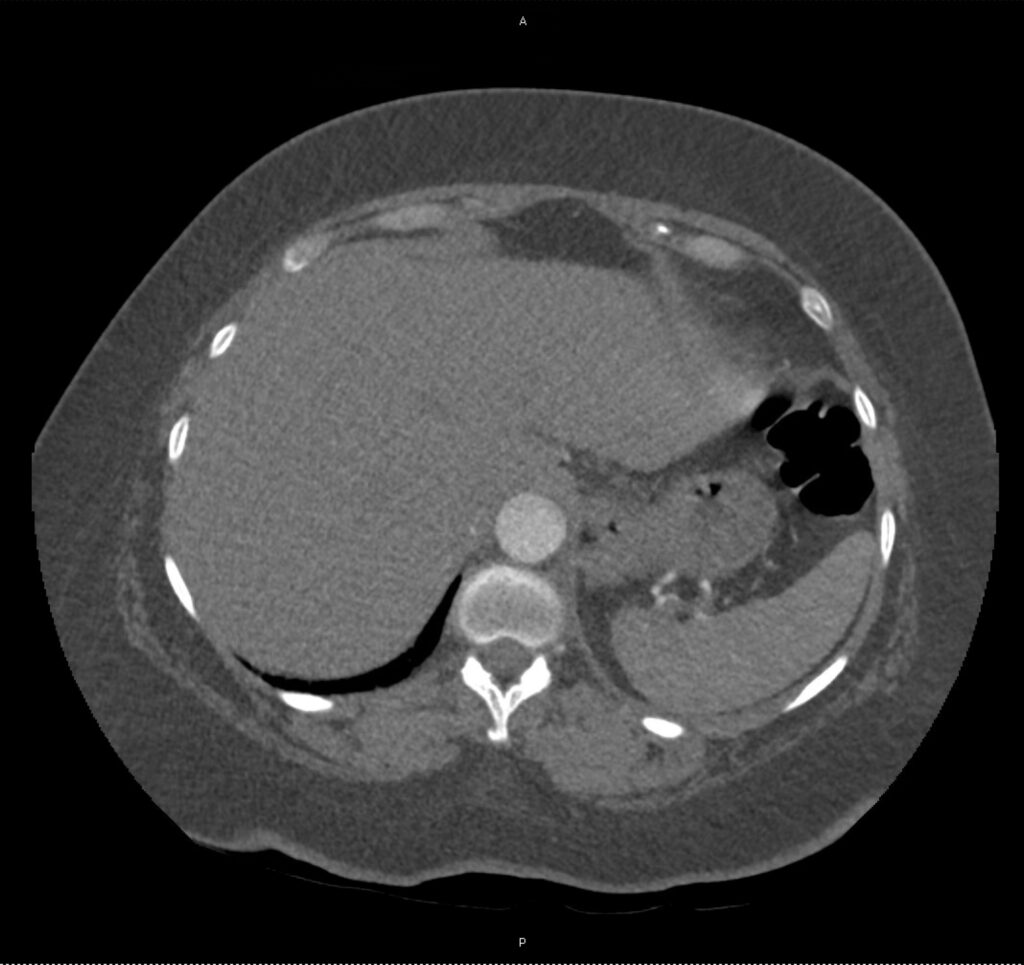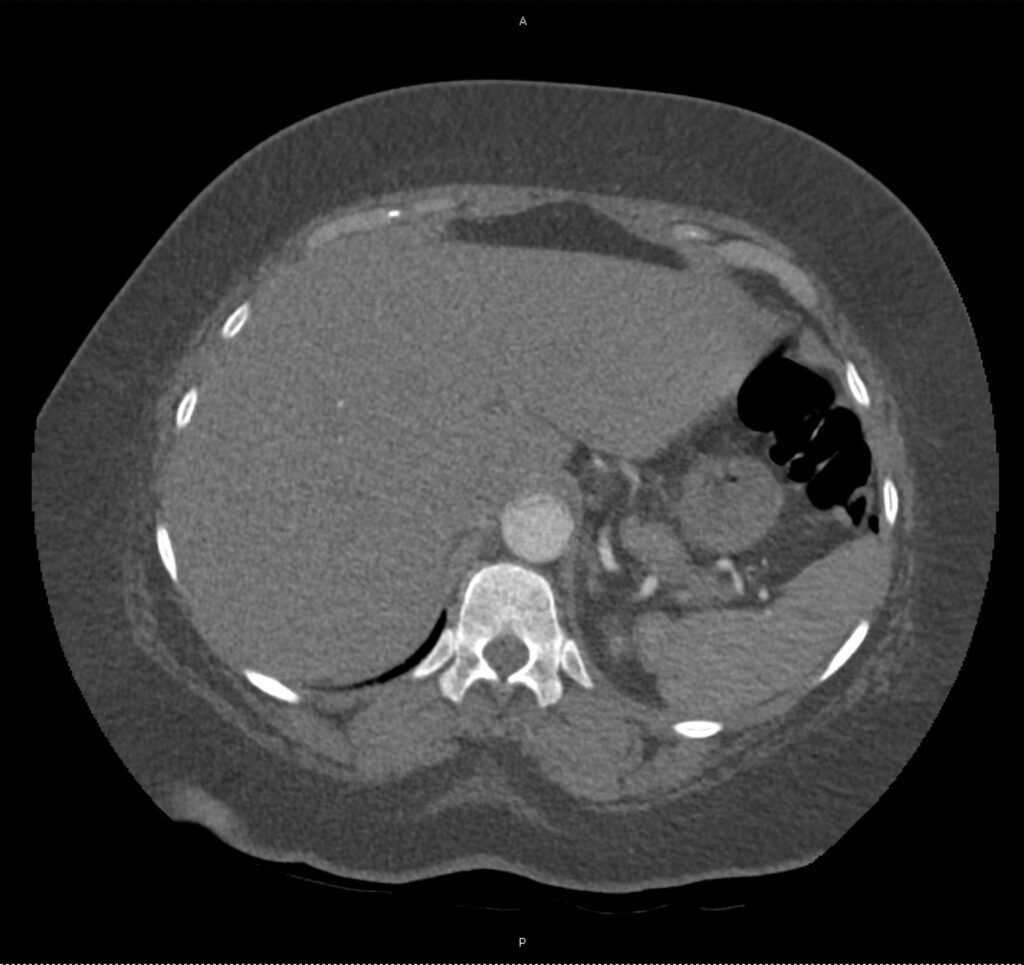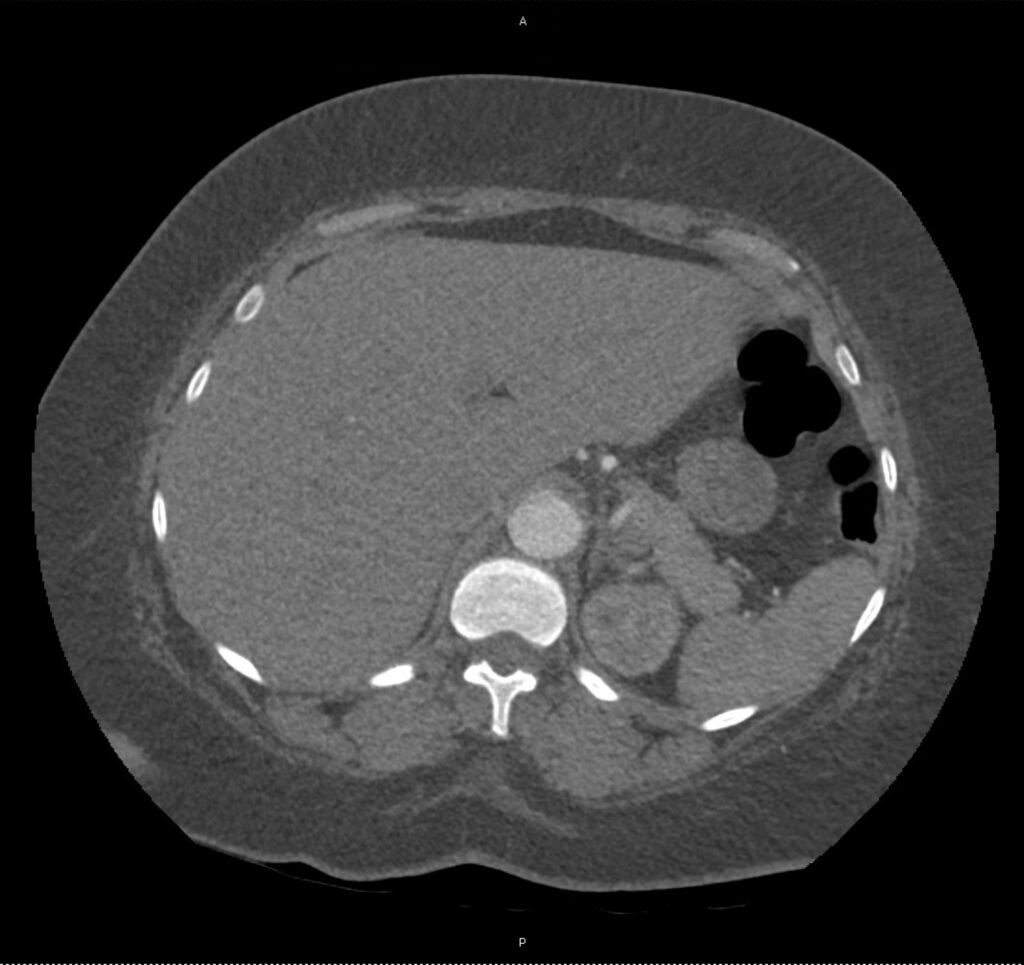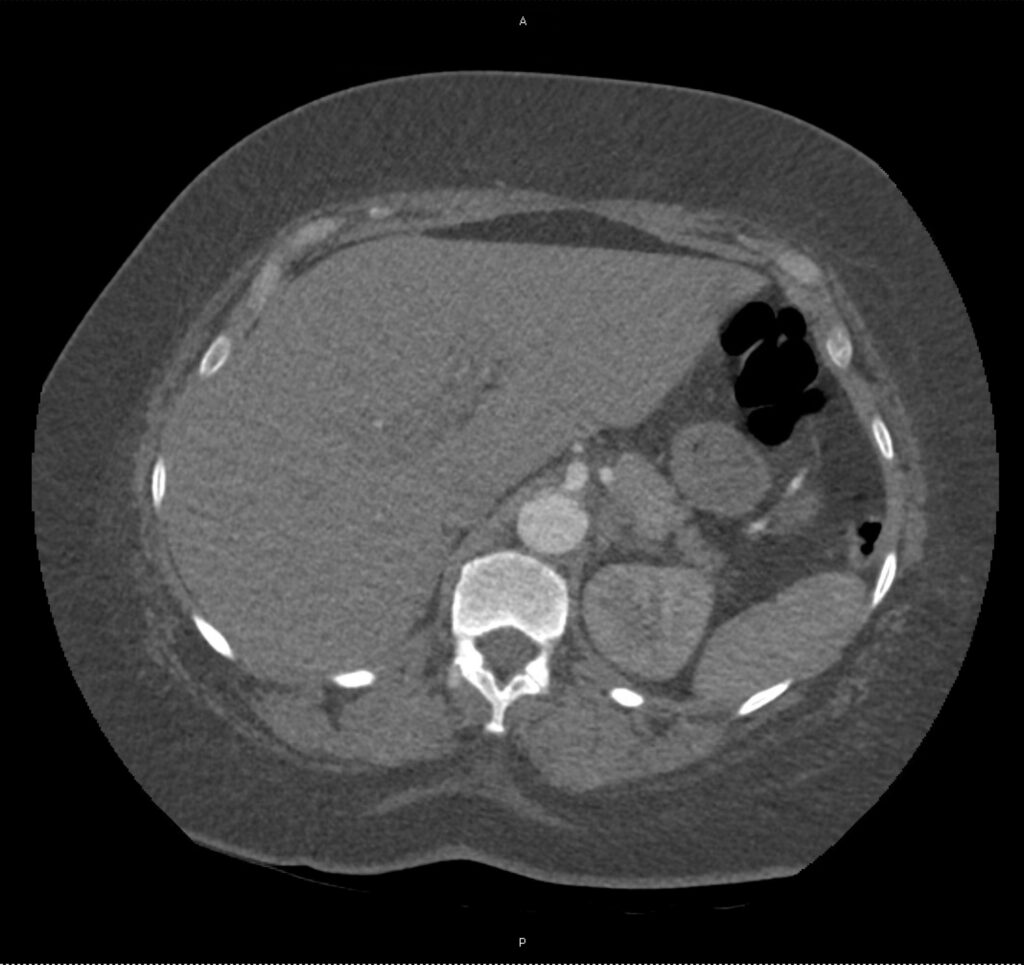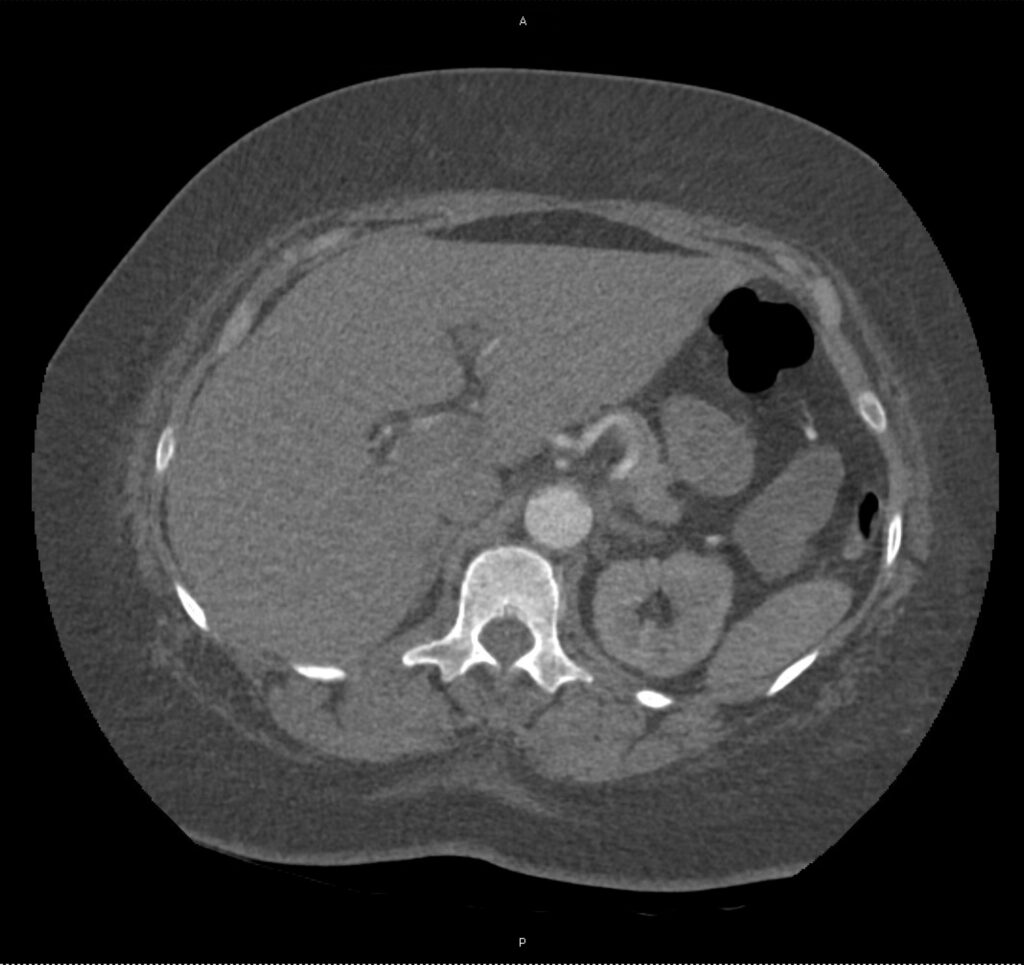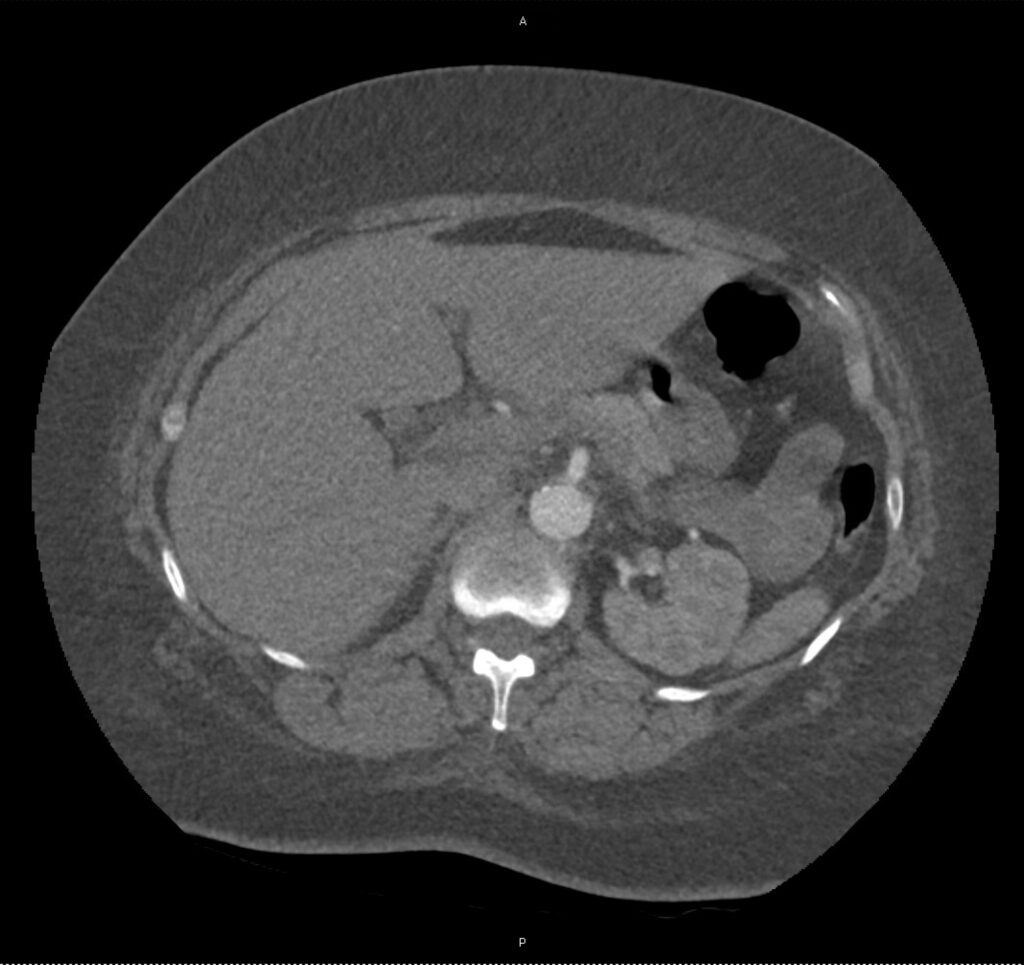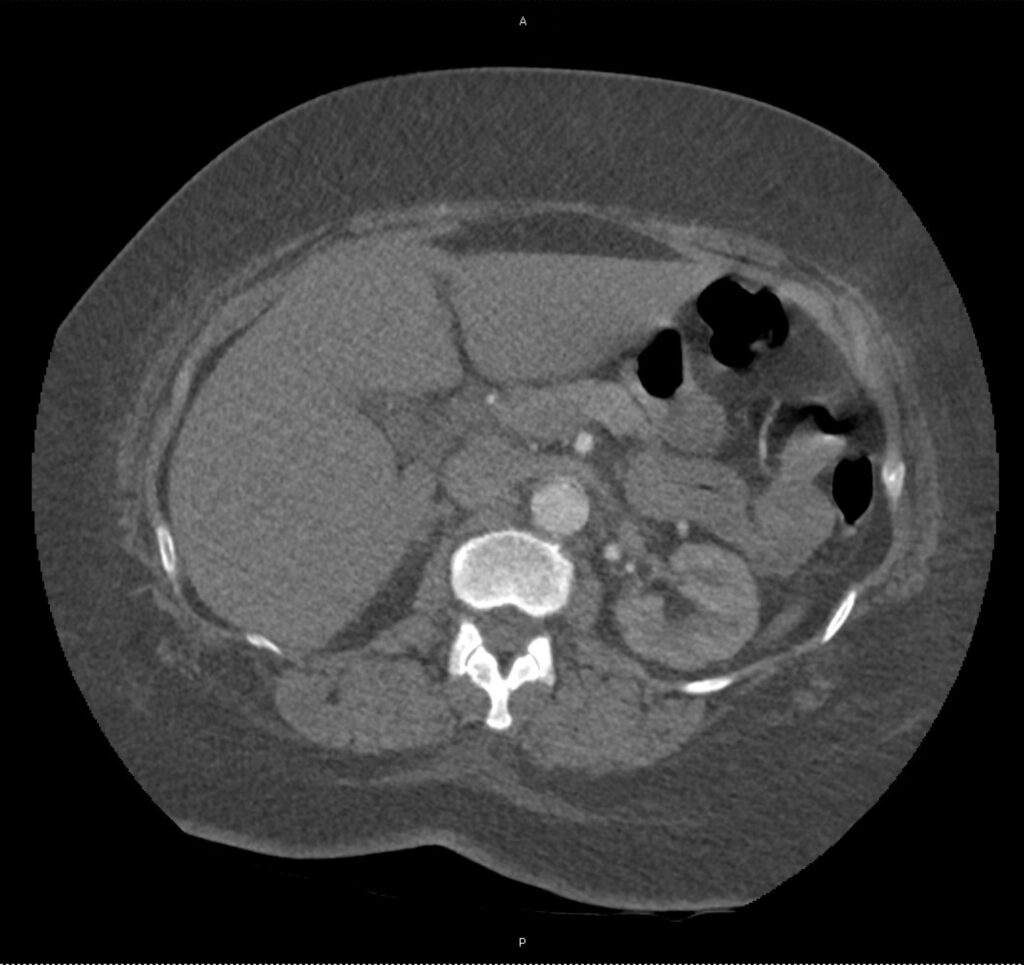 This slideshow requires JavaScript.
Circulation: Dissection
Stanford type A aortic dissection. Flap extends cranially into the common trunk of the innominate/left common carotid arteries and proximal right subclavian artery. Caudally, extends to the abdominal aorta below the level of the superior mesenteric artery.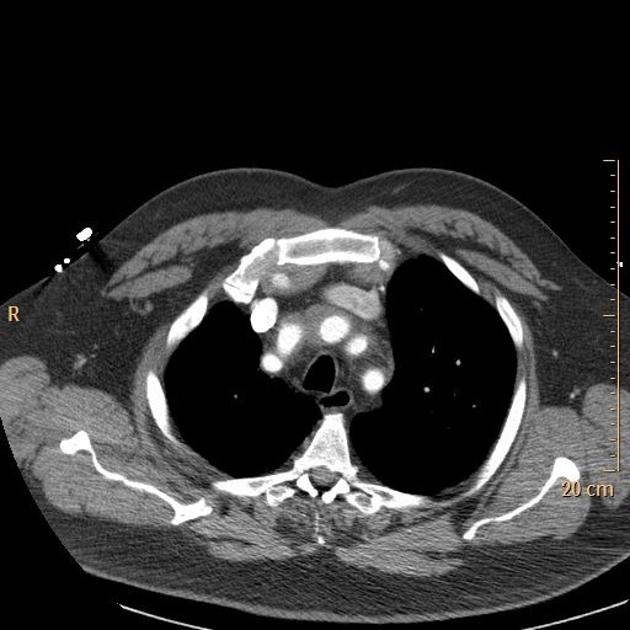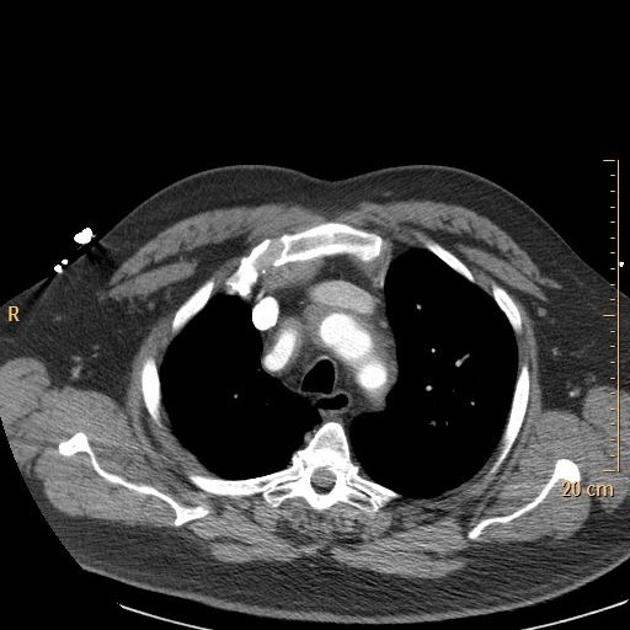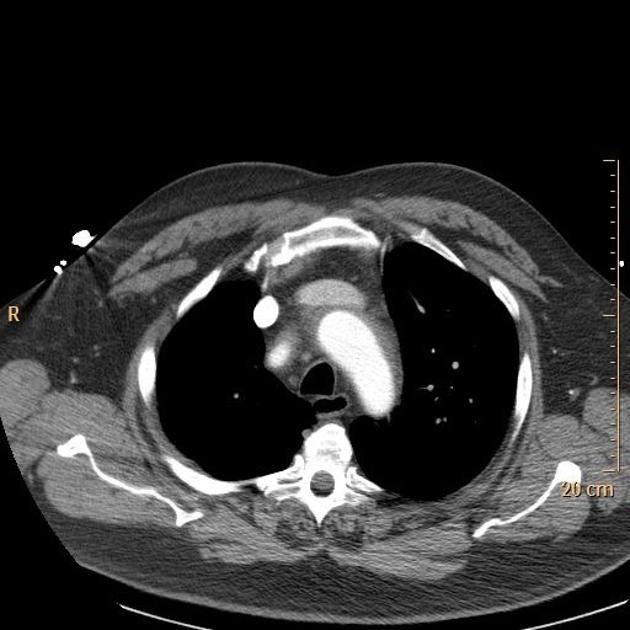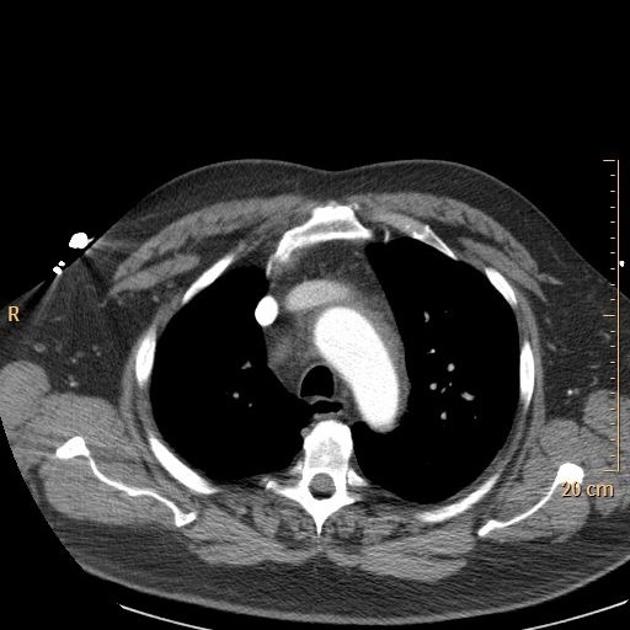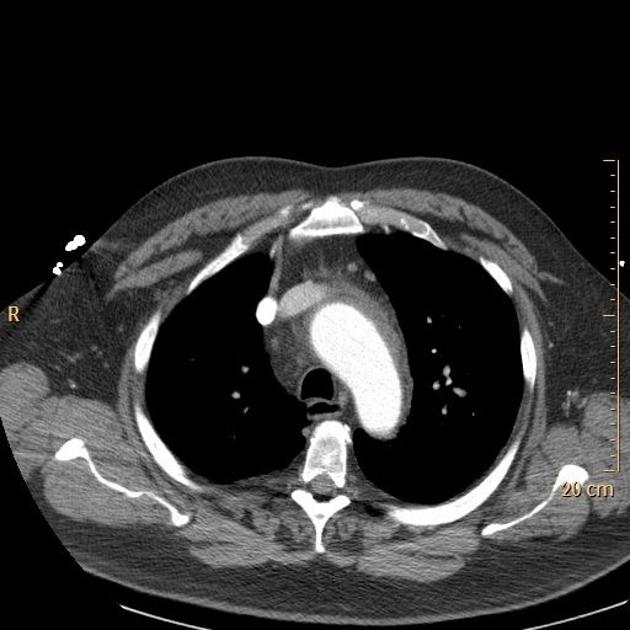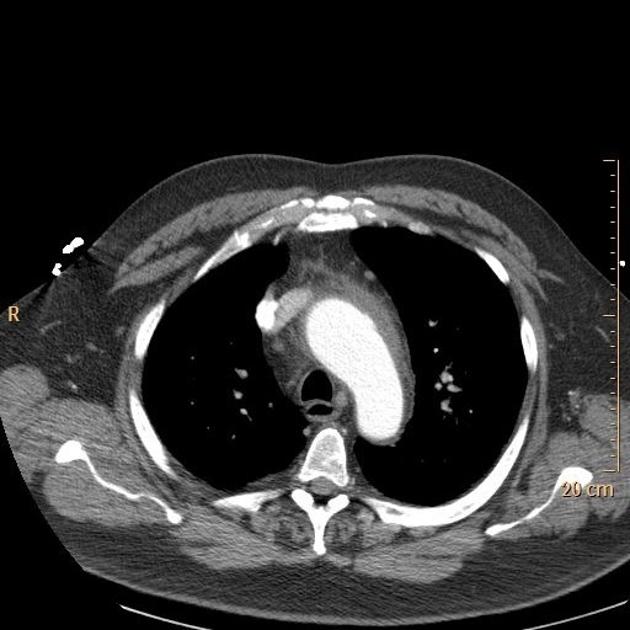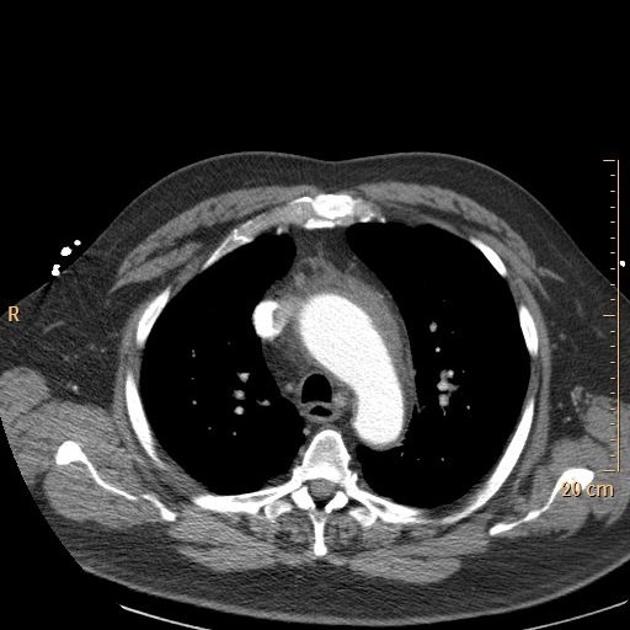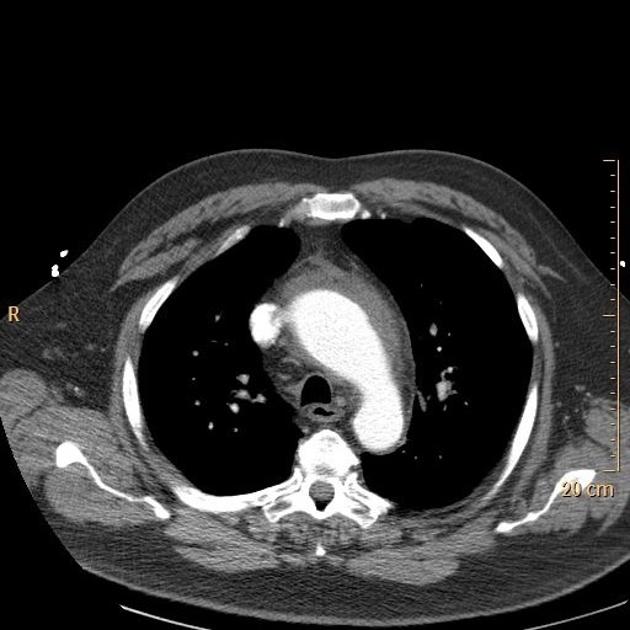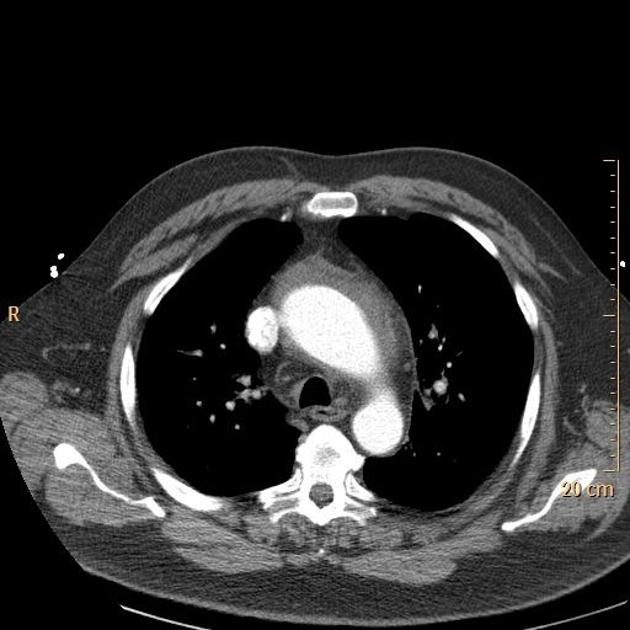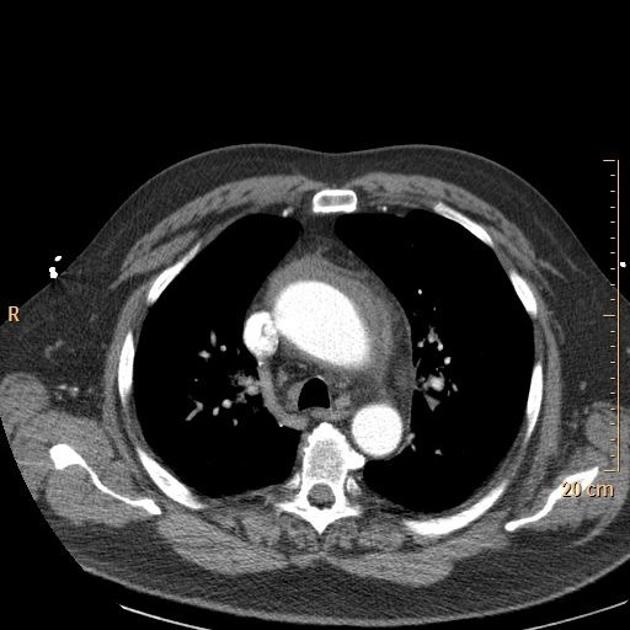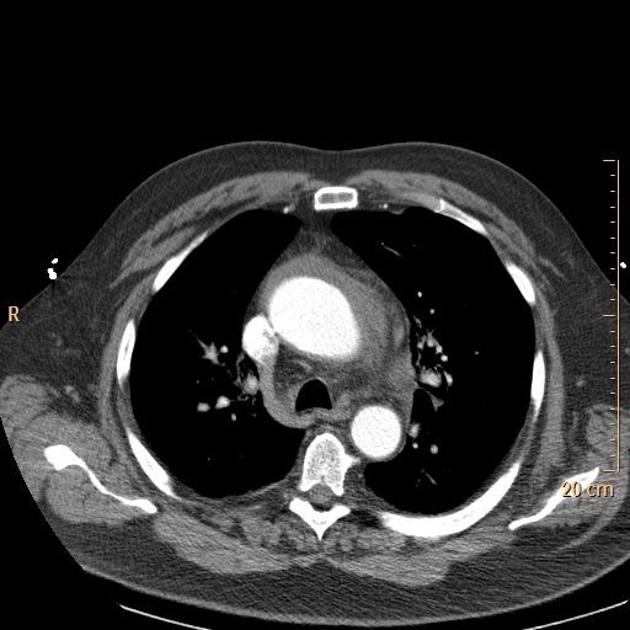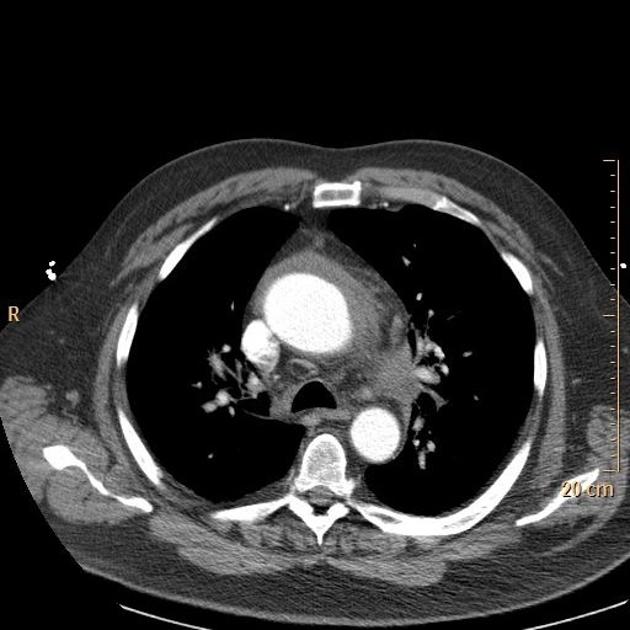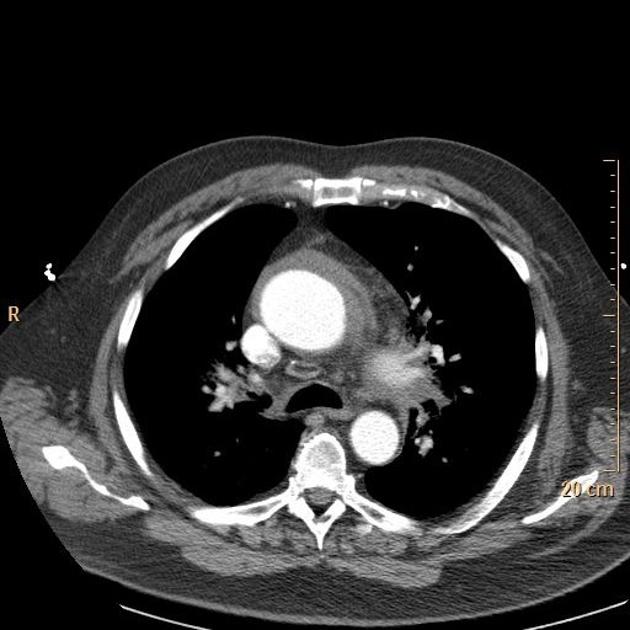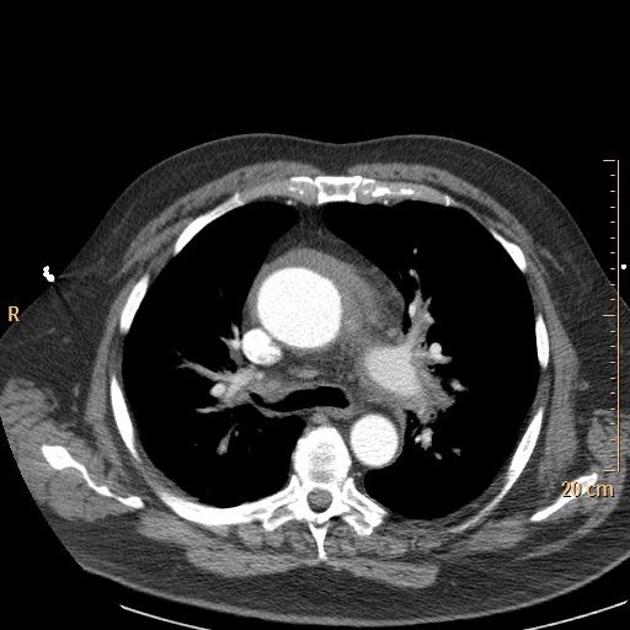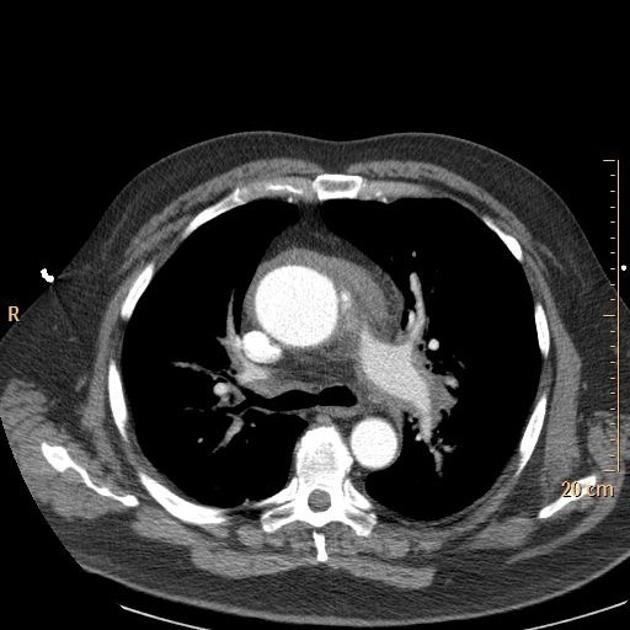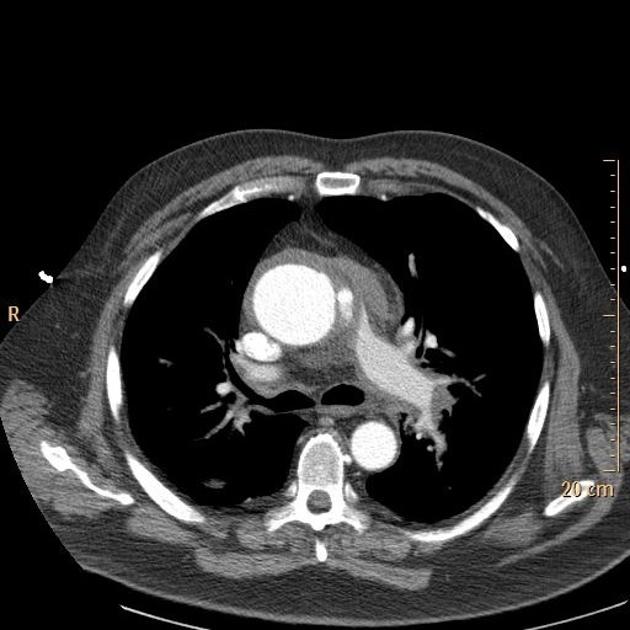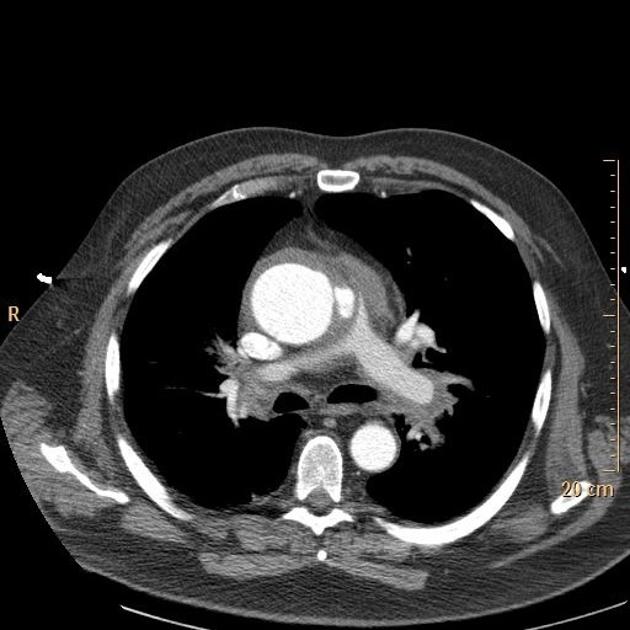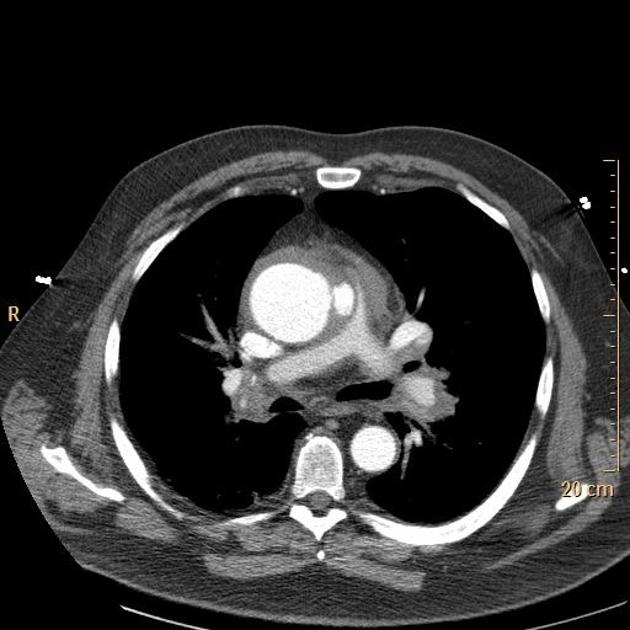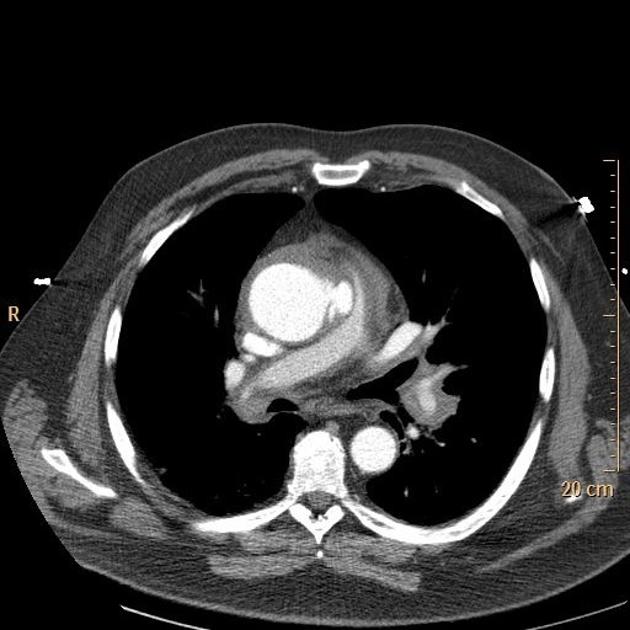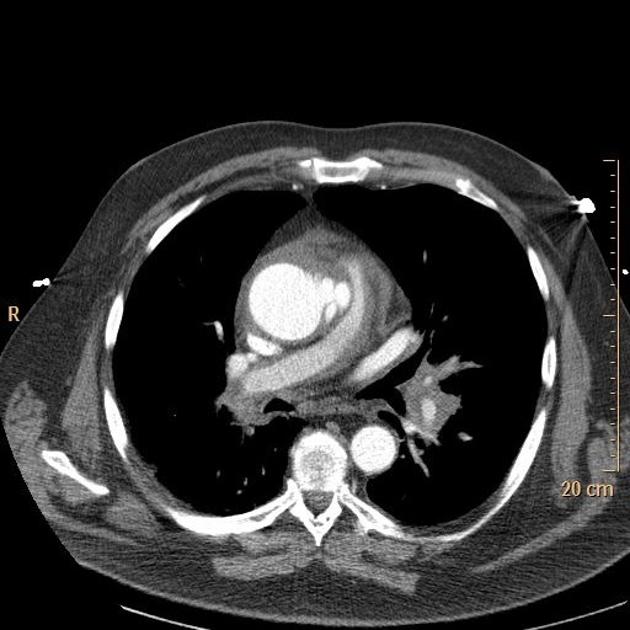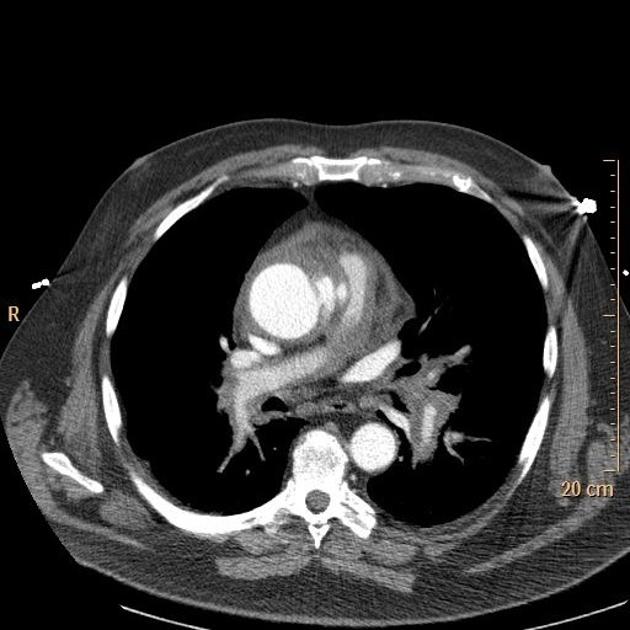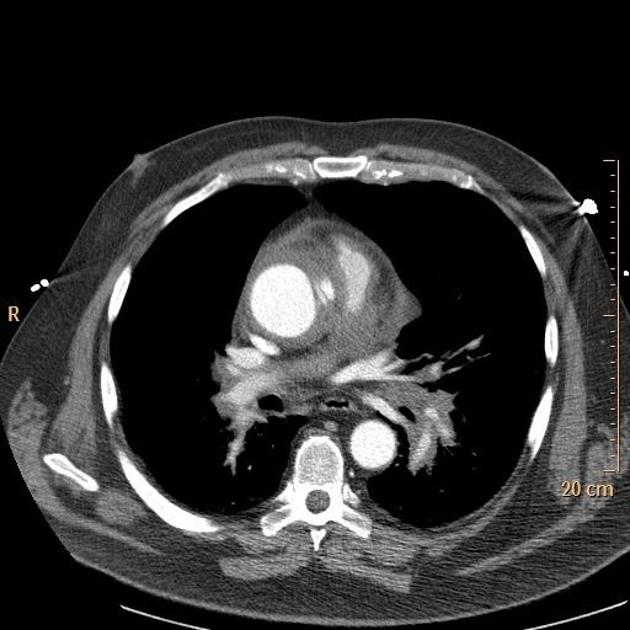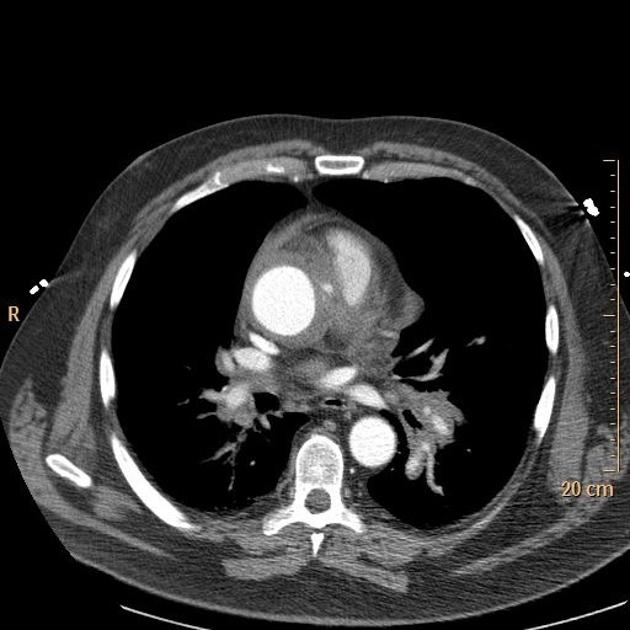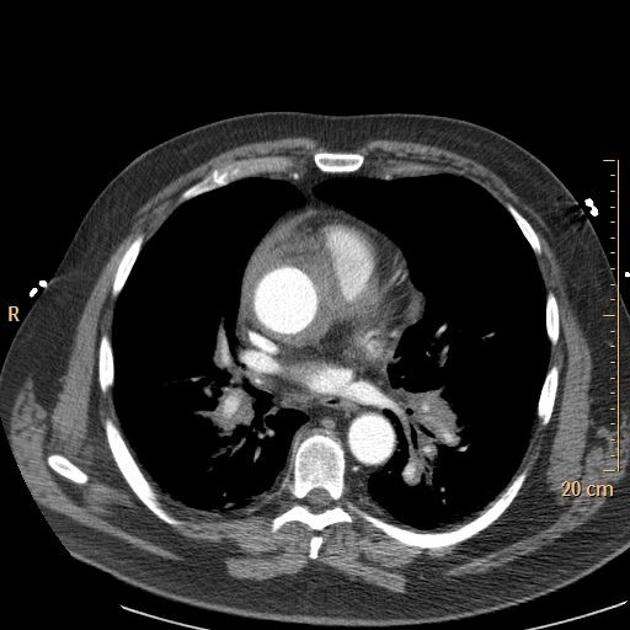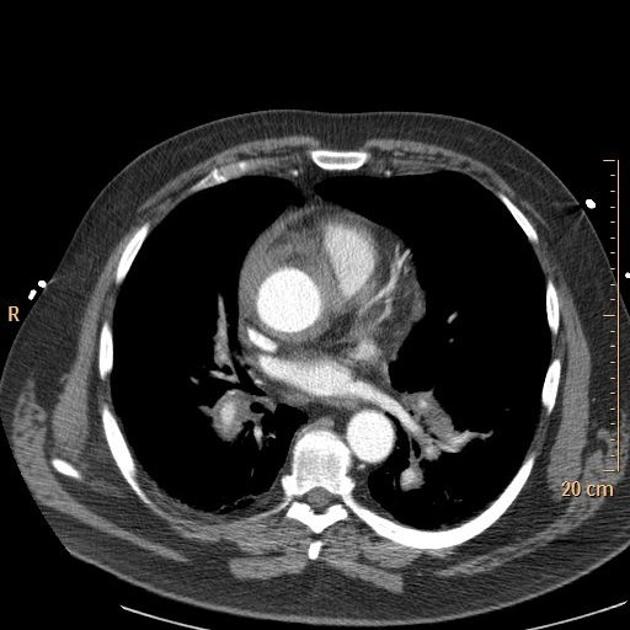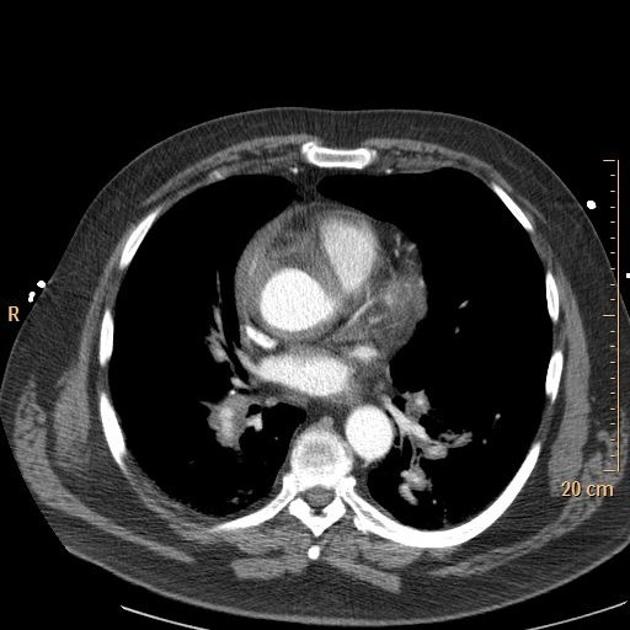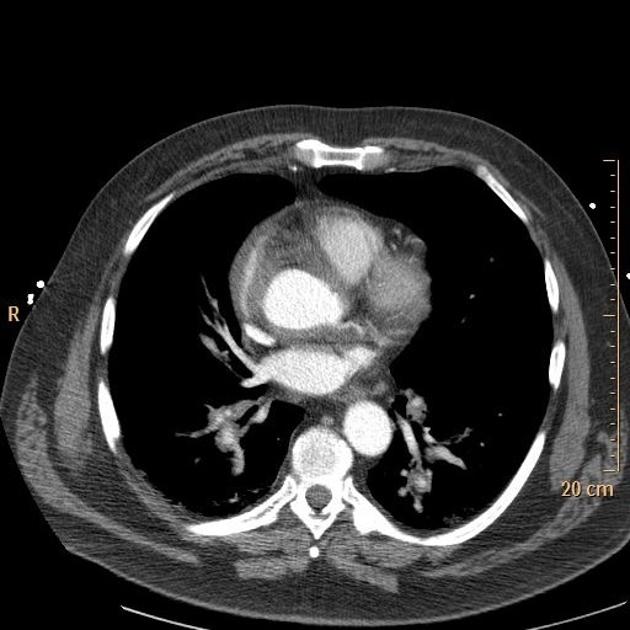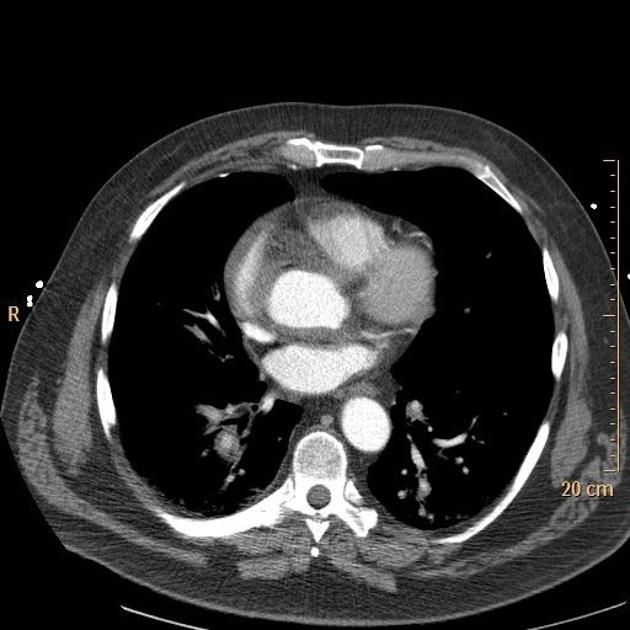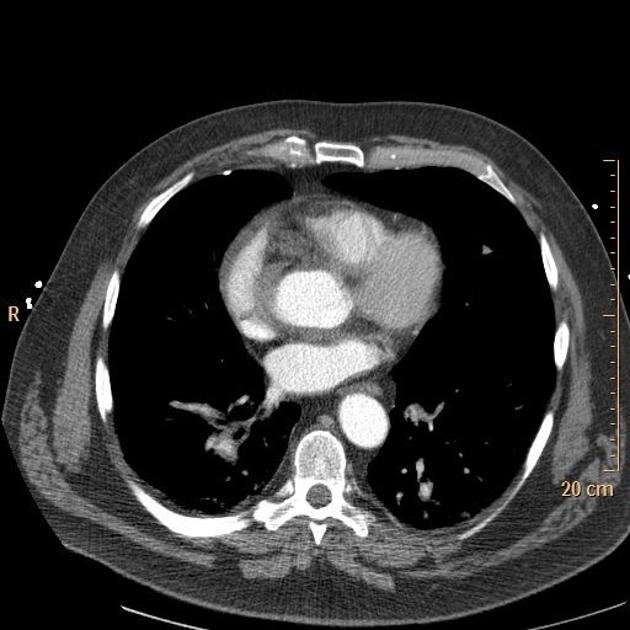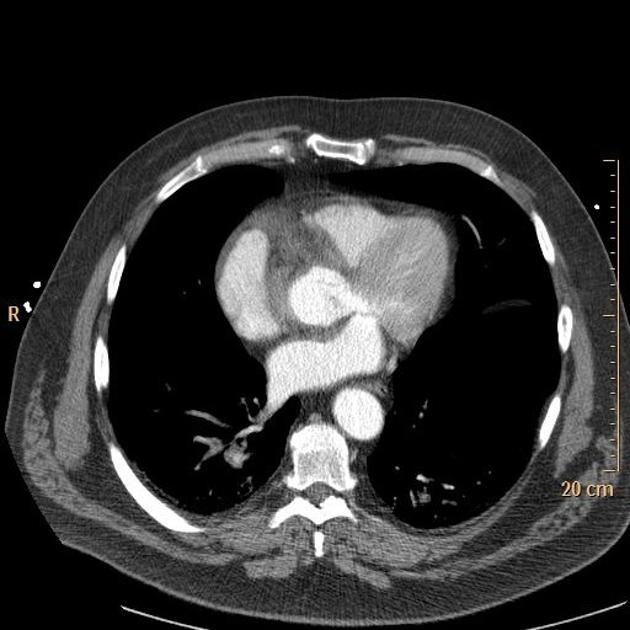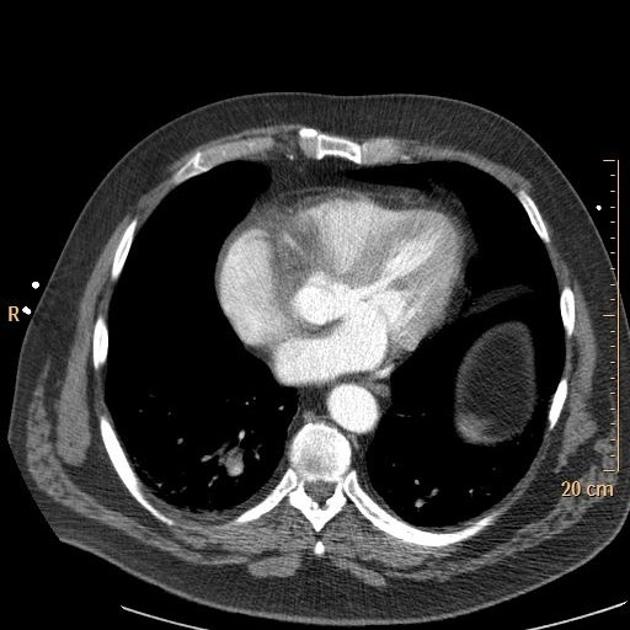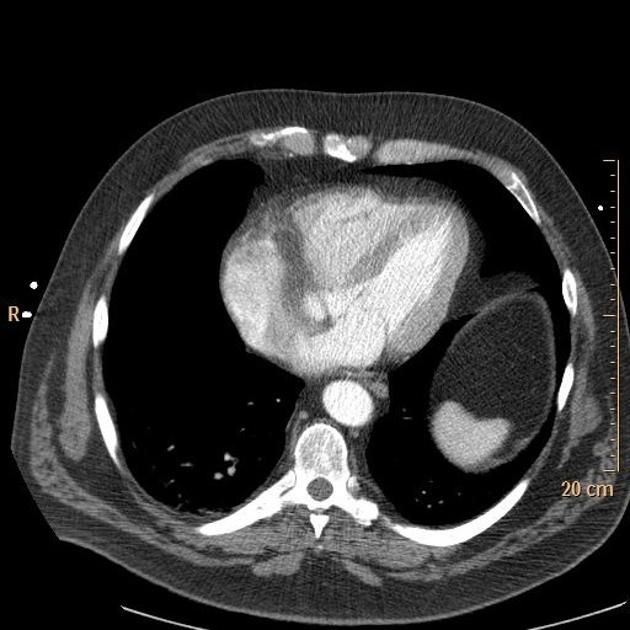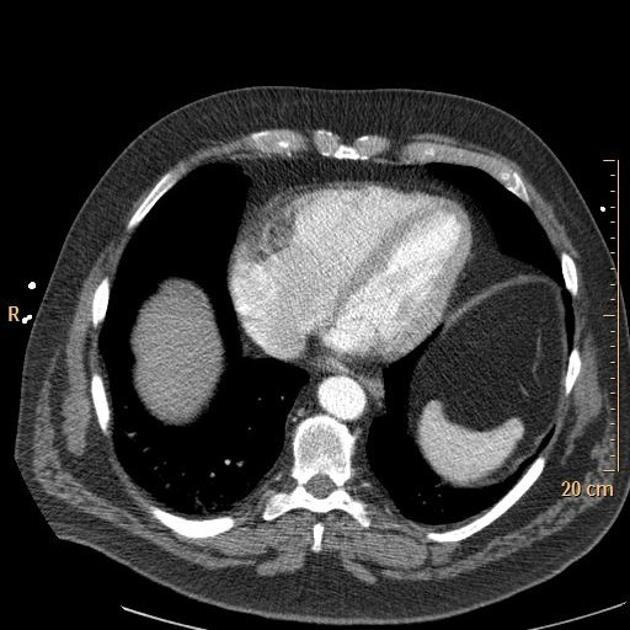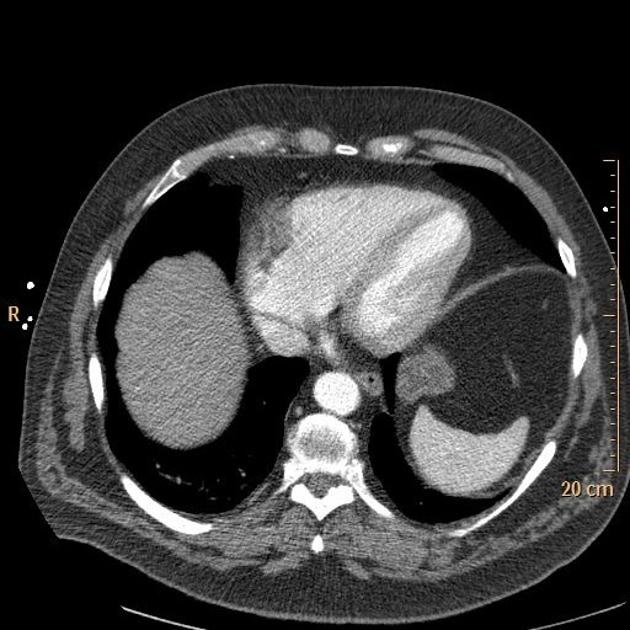 This slideshow requires JavaScript.
Circulation: Penetrating Atherosclerotic Ulcer
Penetrating atherosclerotic ulcer of the ascending aorta with mediastinal hematoma and compression of the pulmonary artery.
Case courtesy of Dr Jens Christian Fischer, Radiopaedia.org. From the case rID: 12810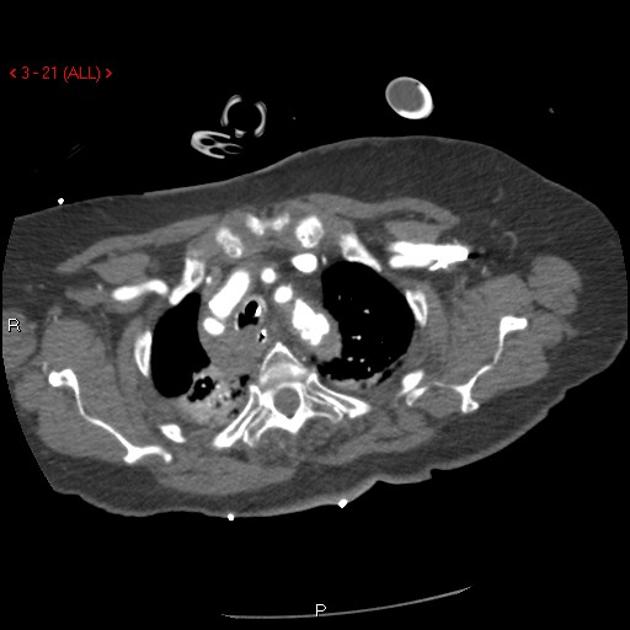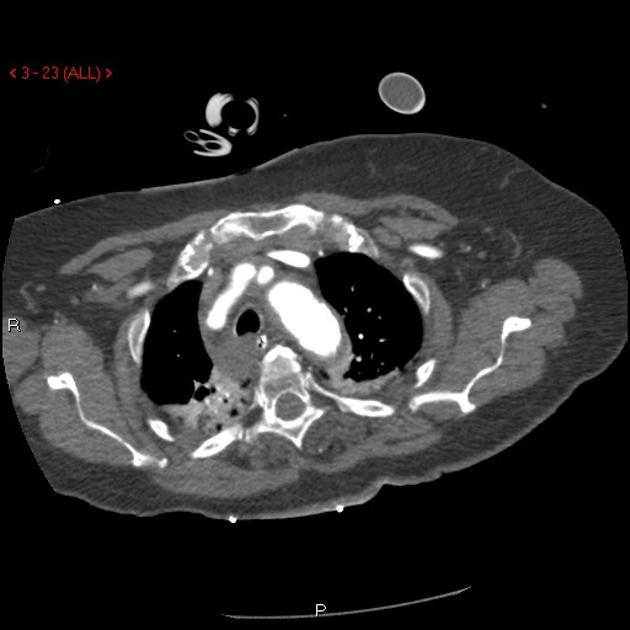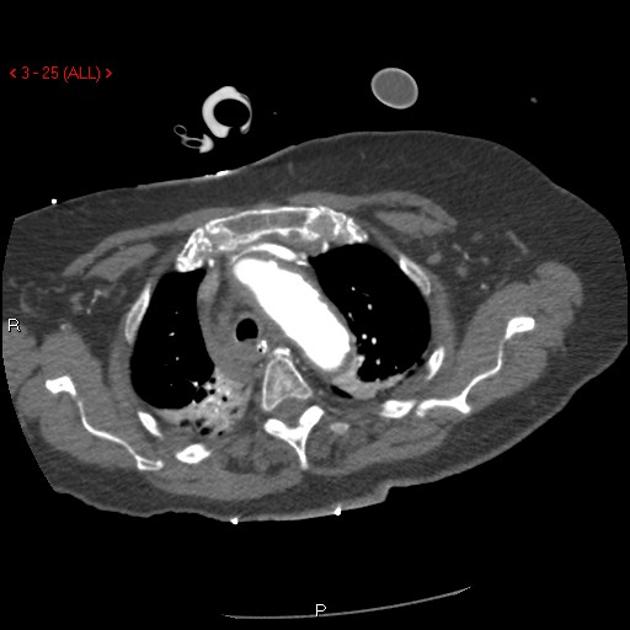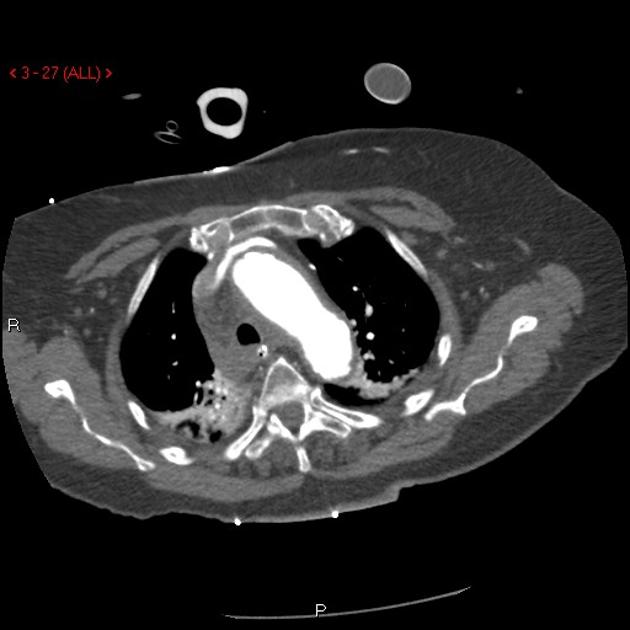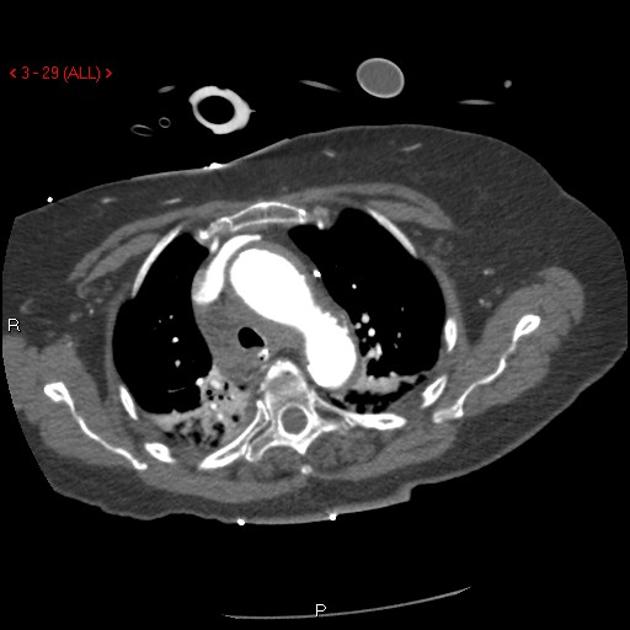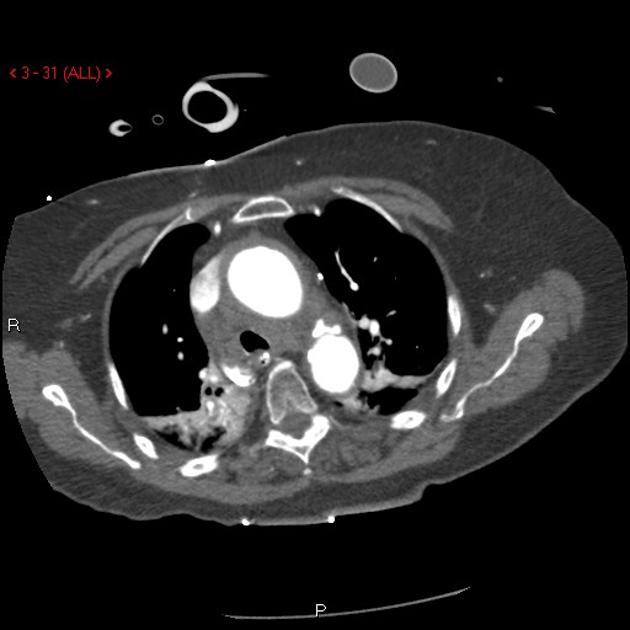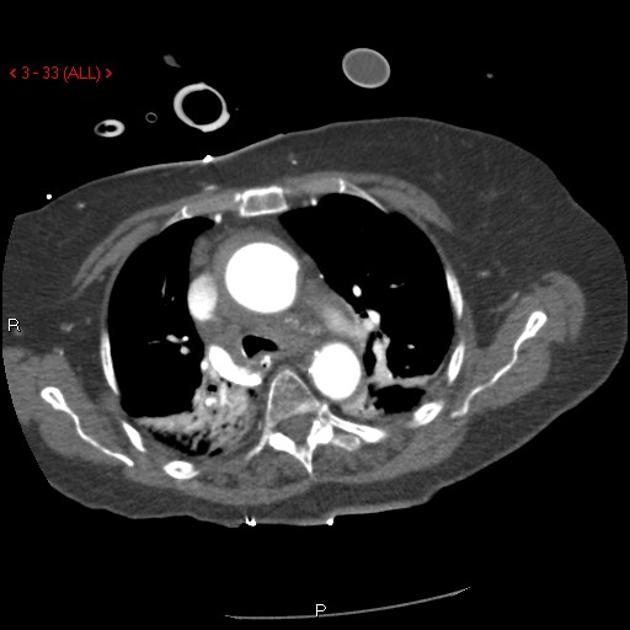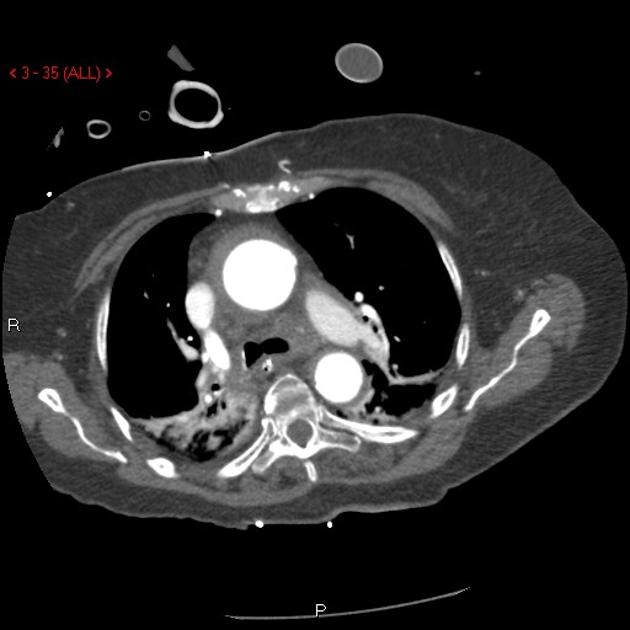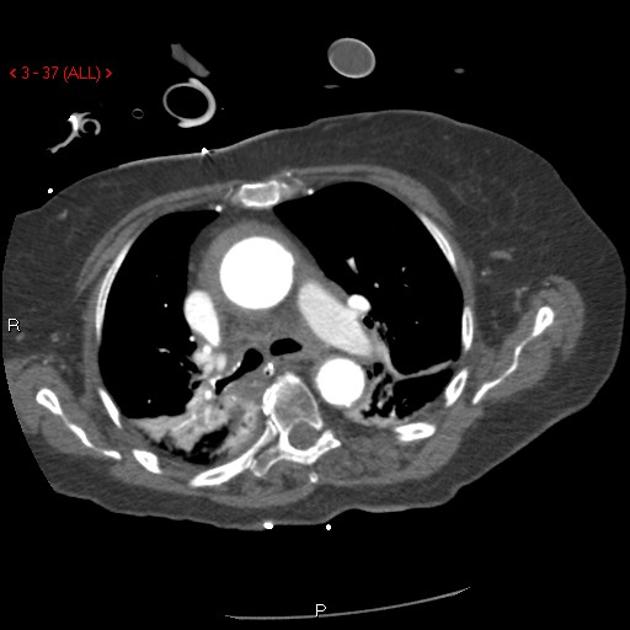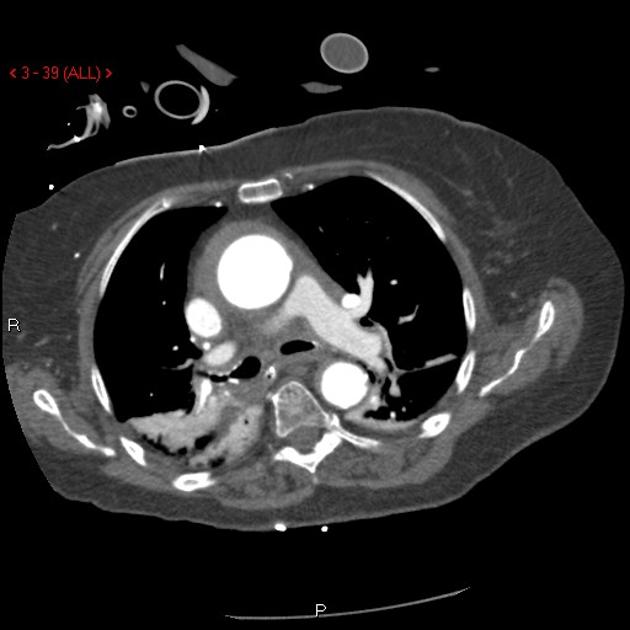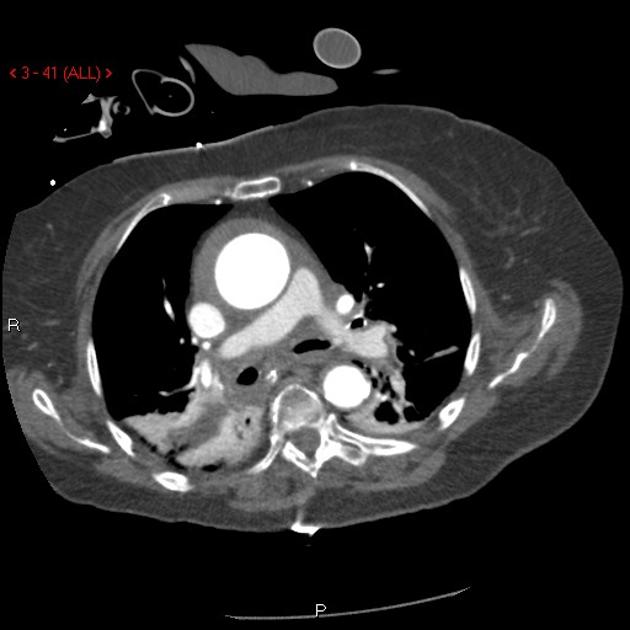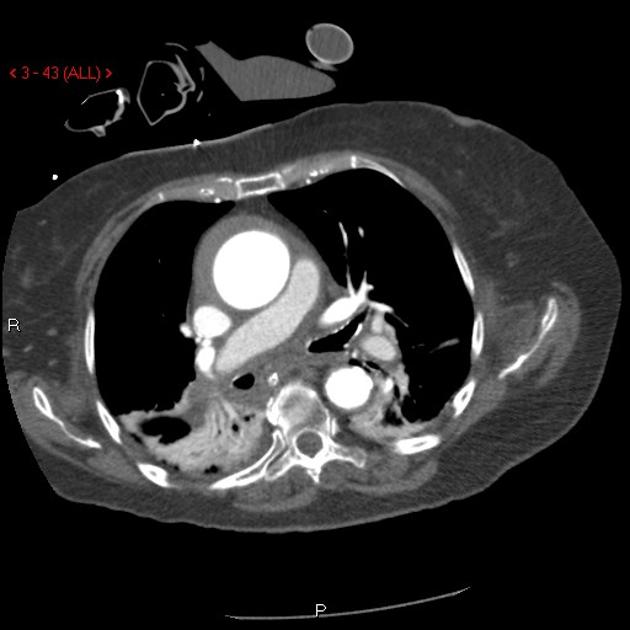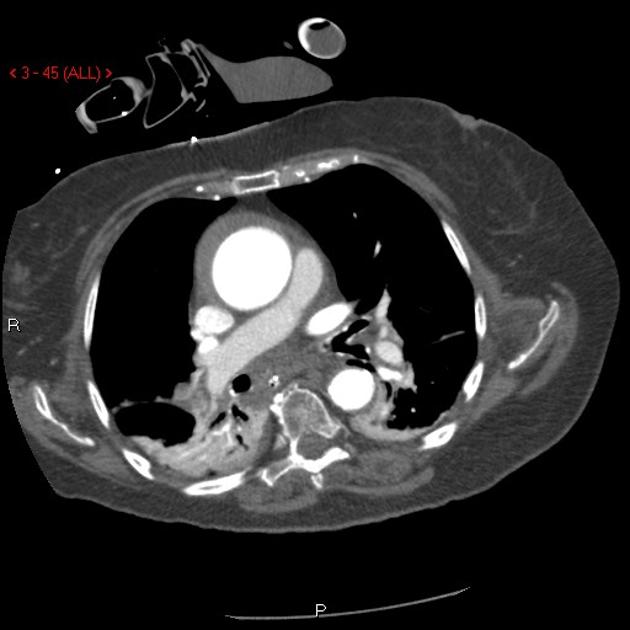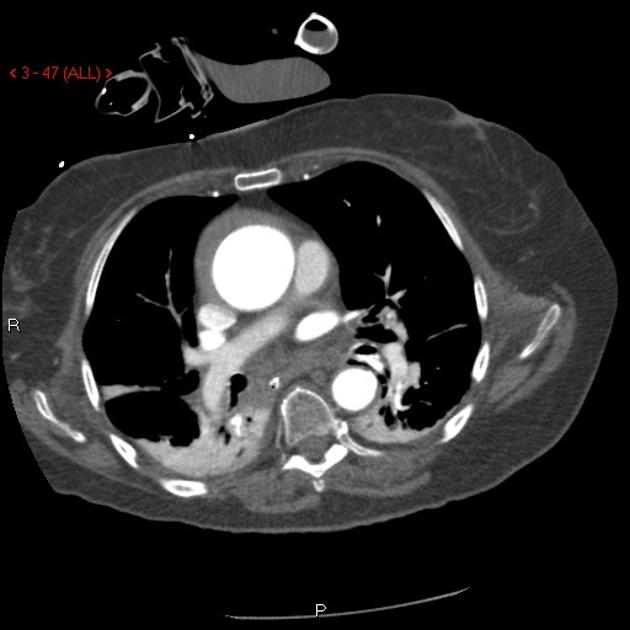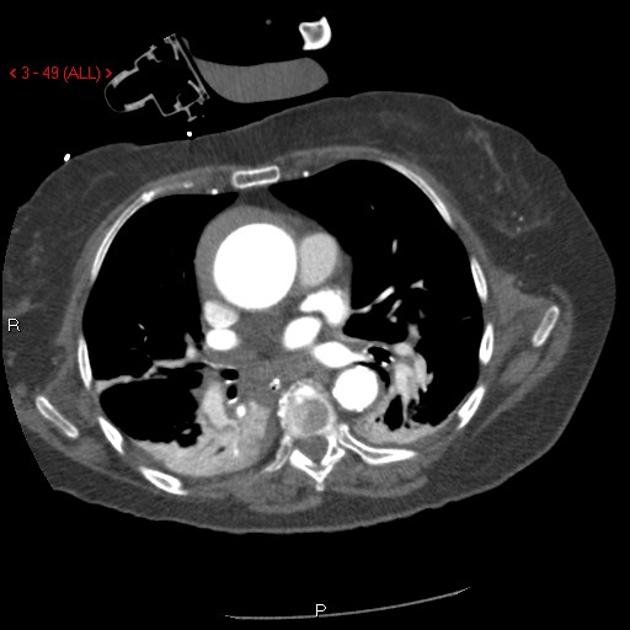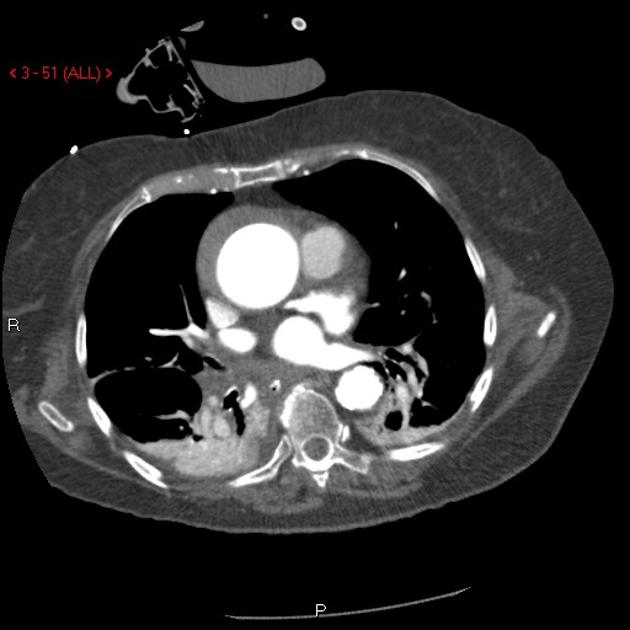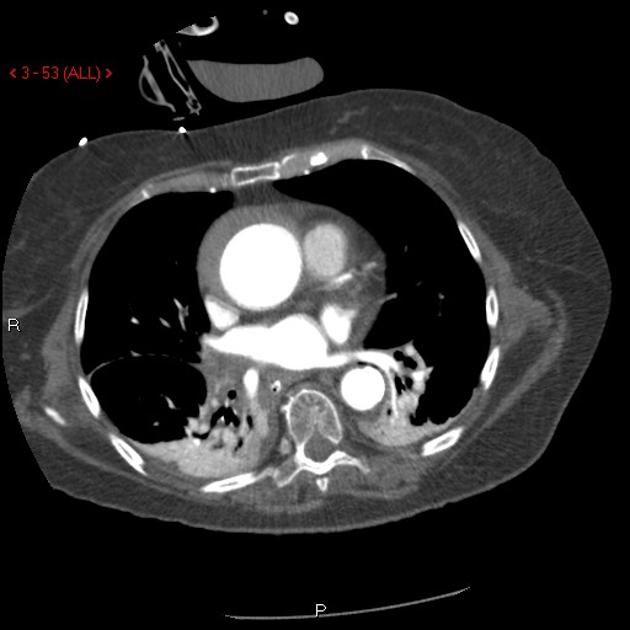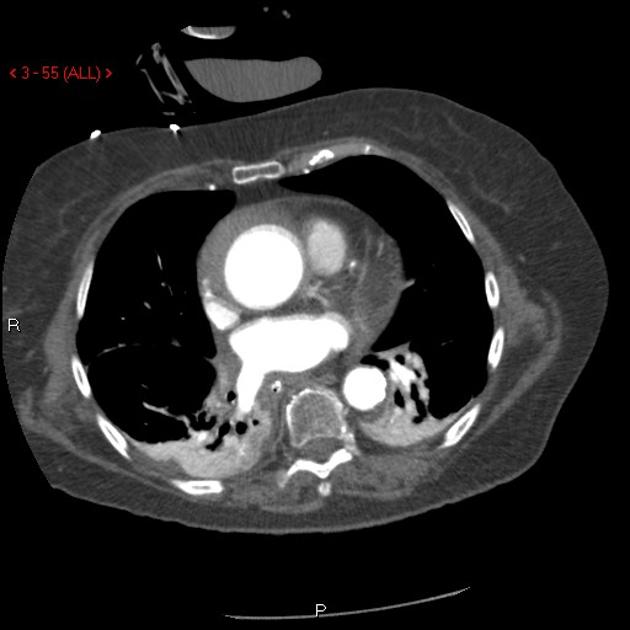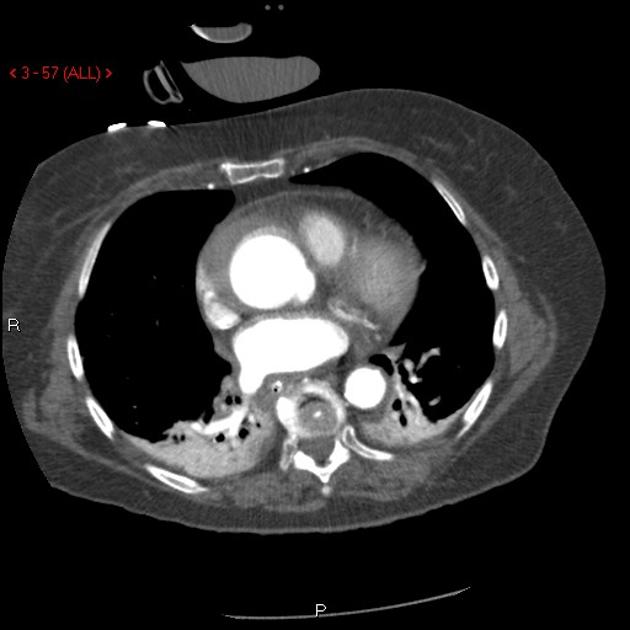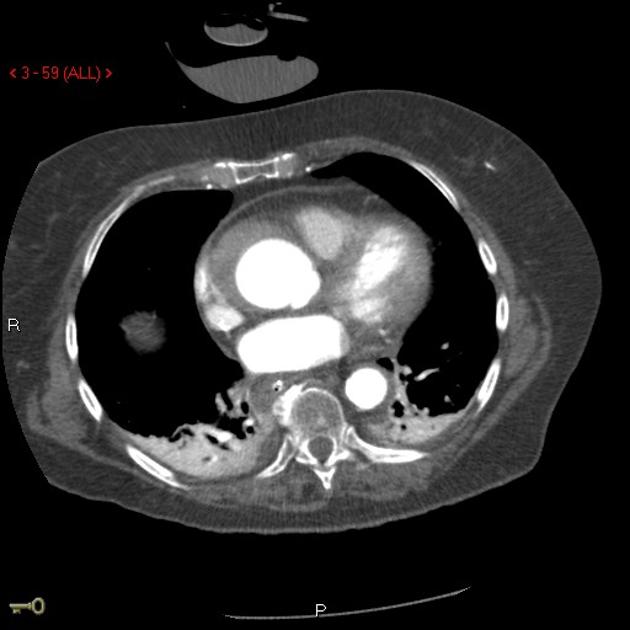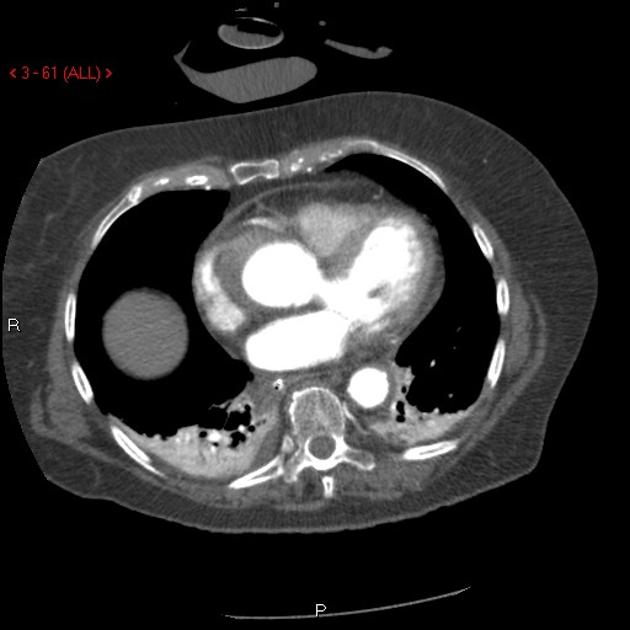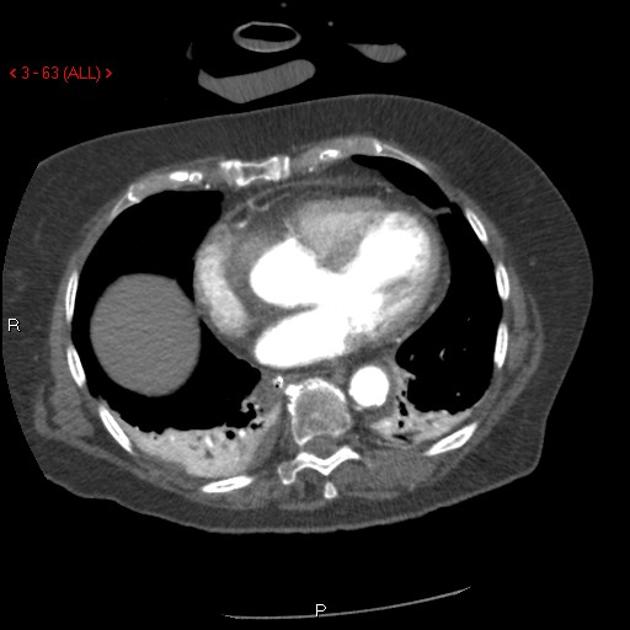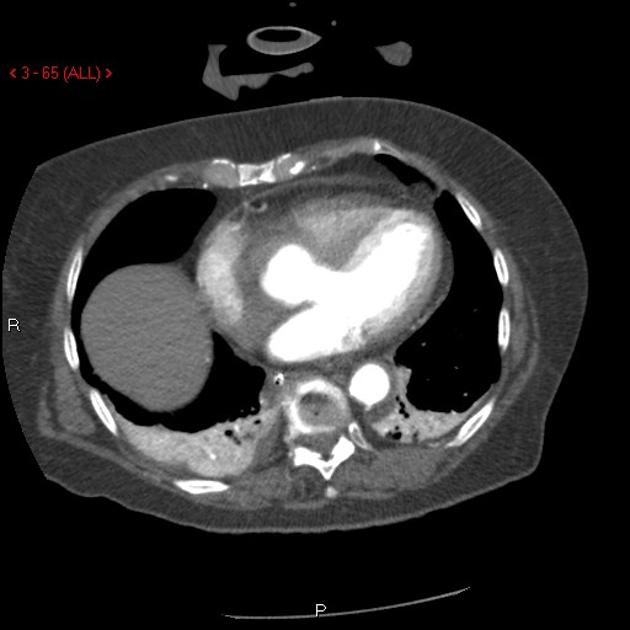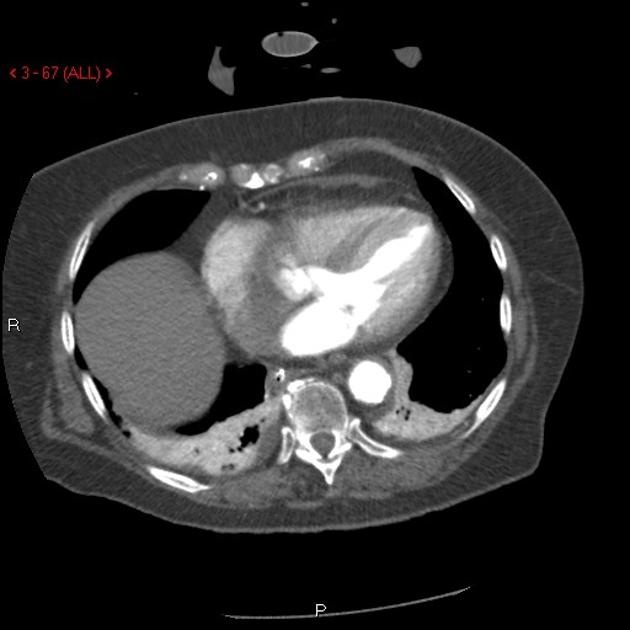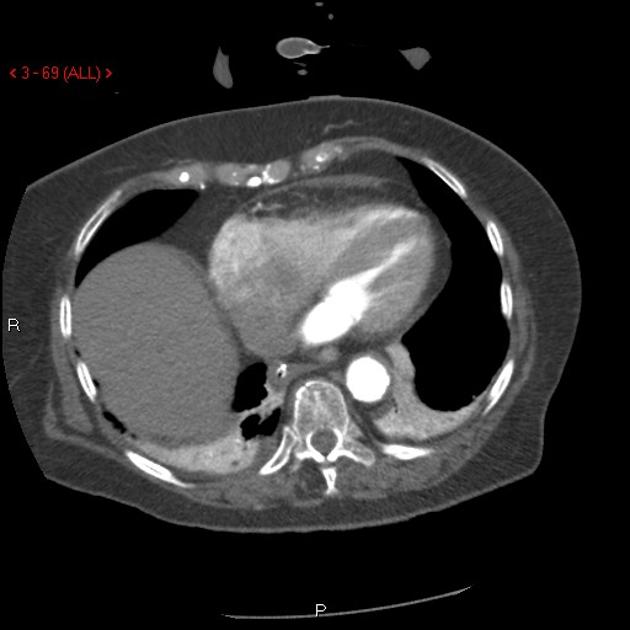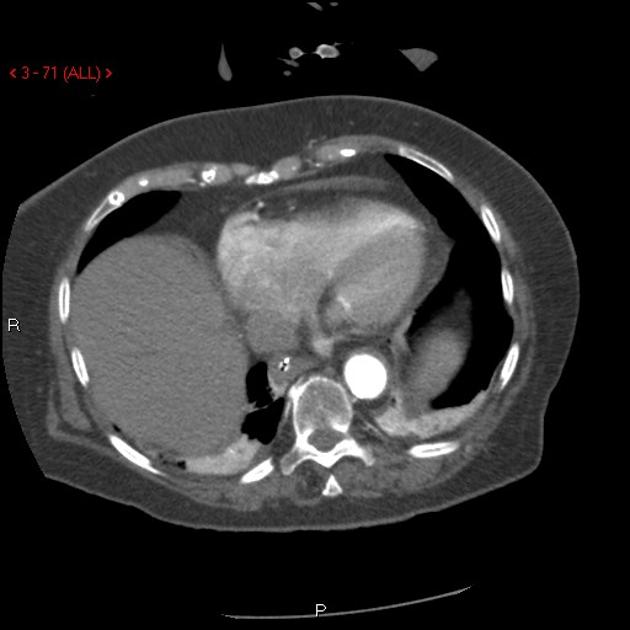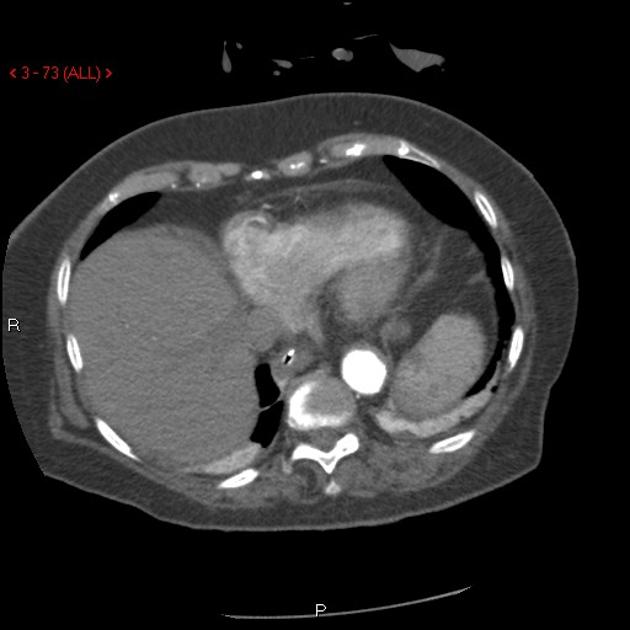 This slideshow requires JavaScript.
Circulation: Intramural Hematoma
Intramural hematoma surrounding aortic root and ascending aorta with small hemopericardium.
Case courtesy of Dr David Preston, Radiopaedia.org. From the case rID: 27746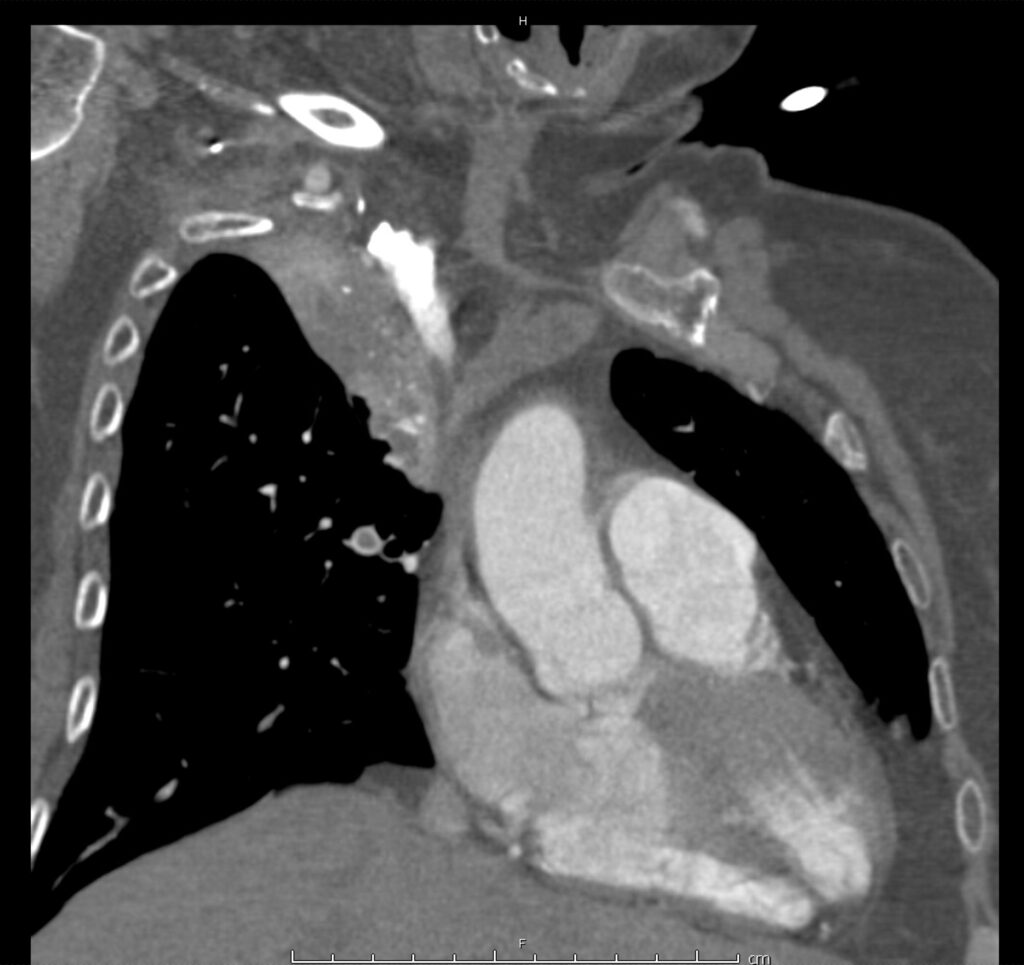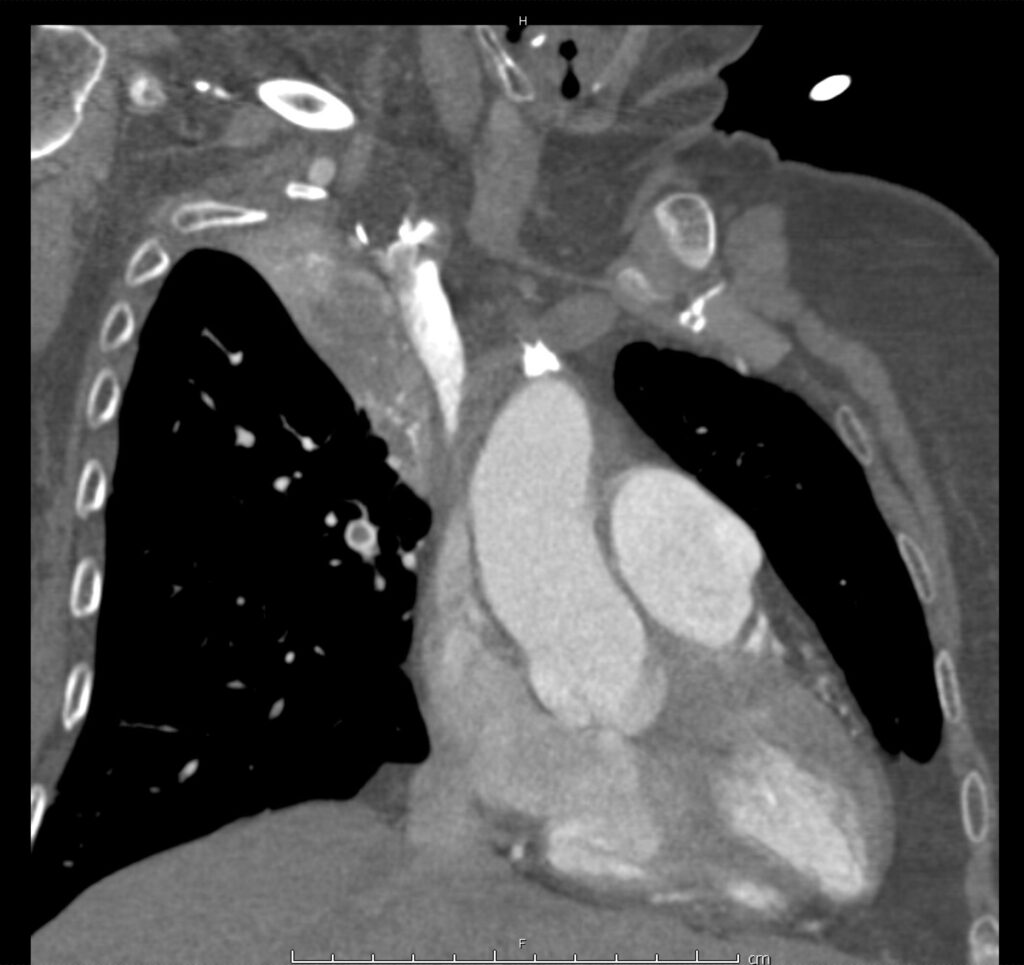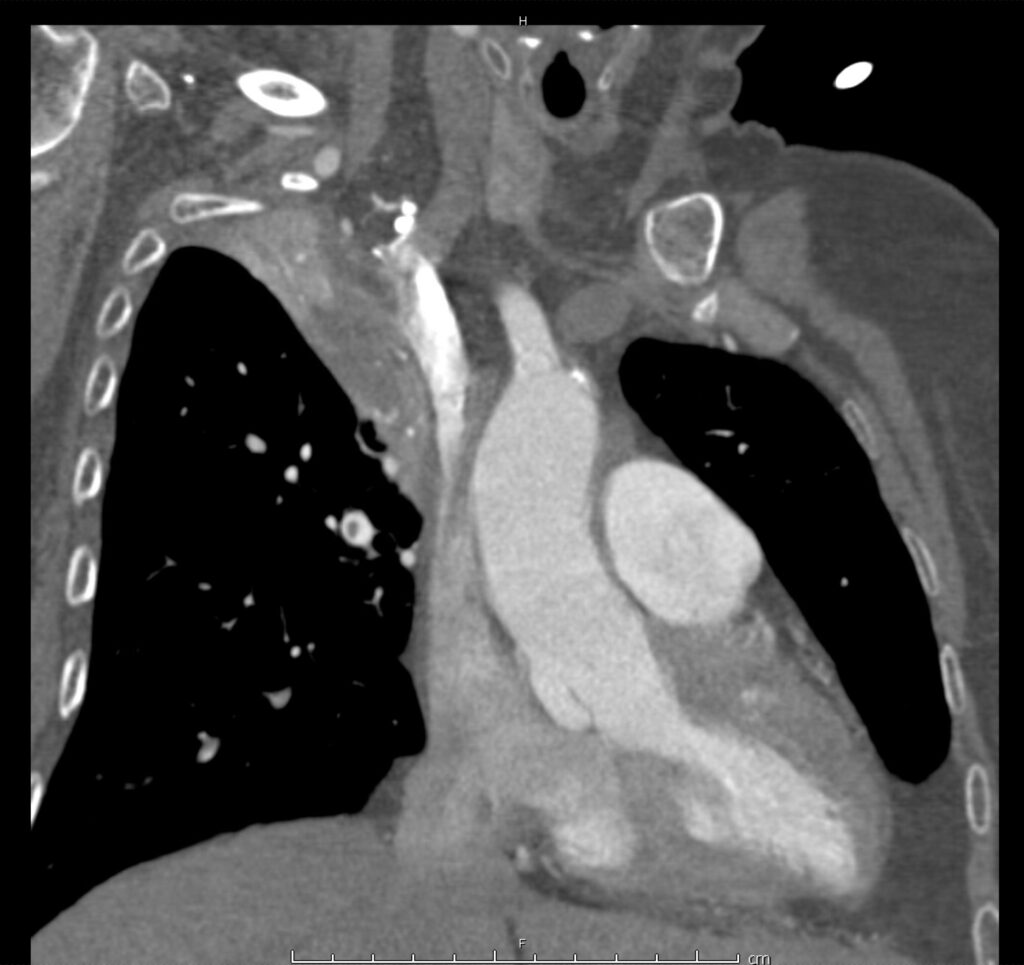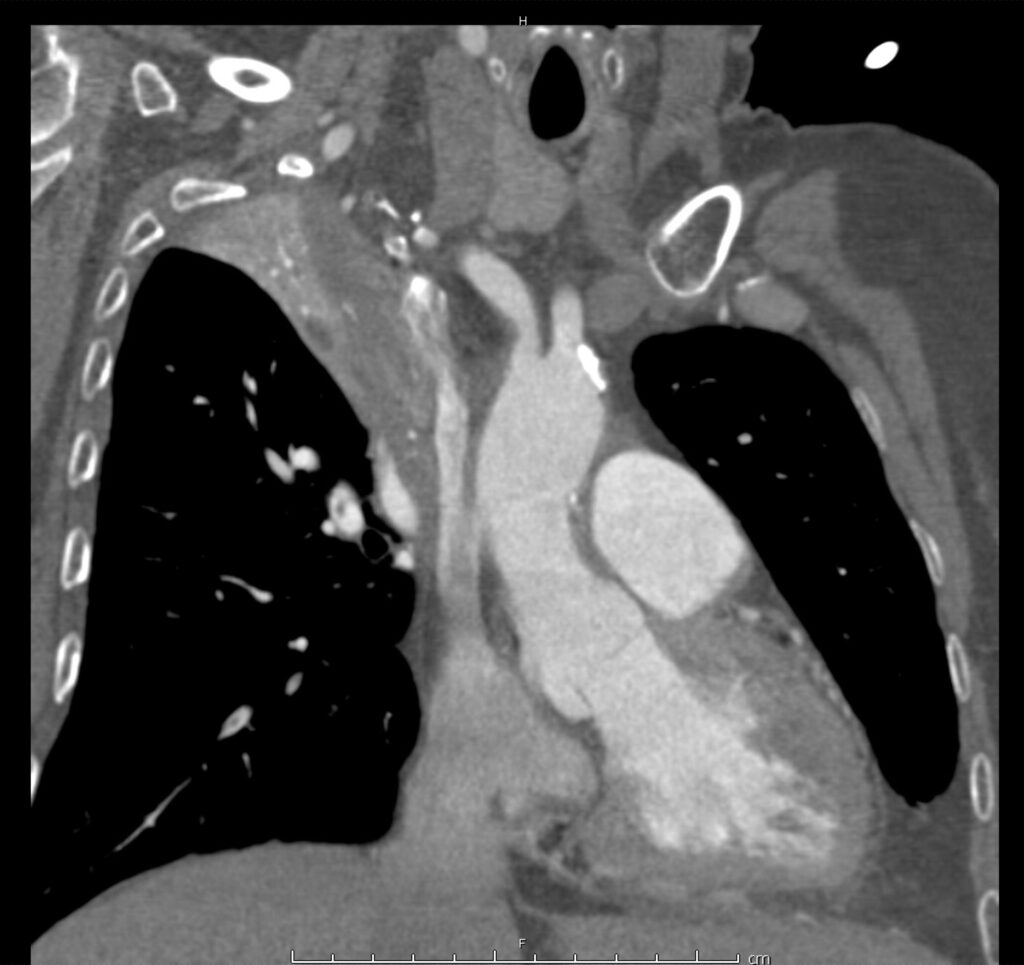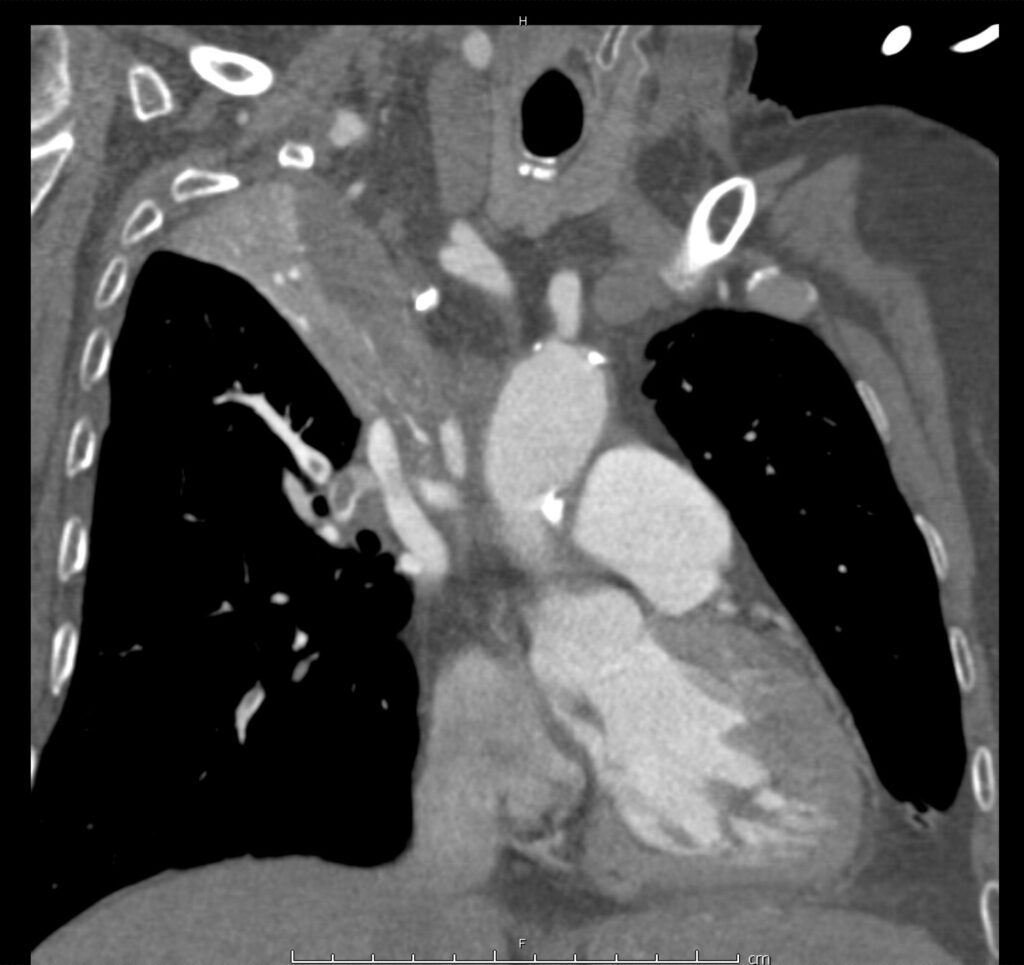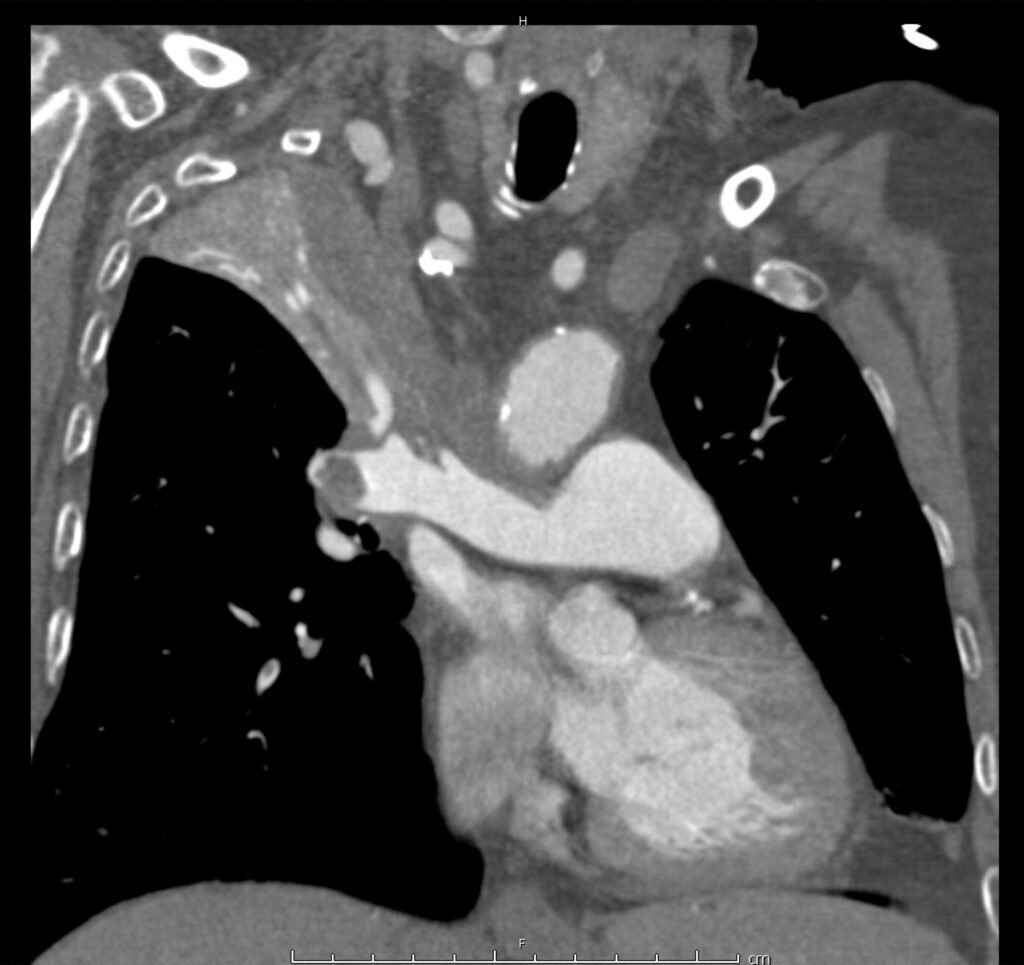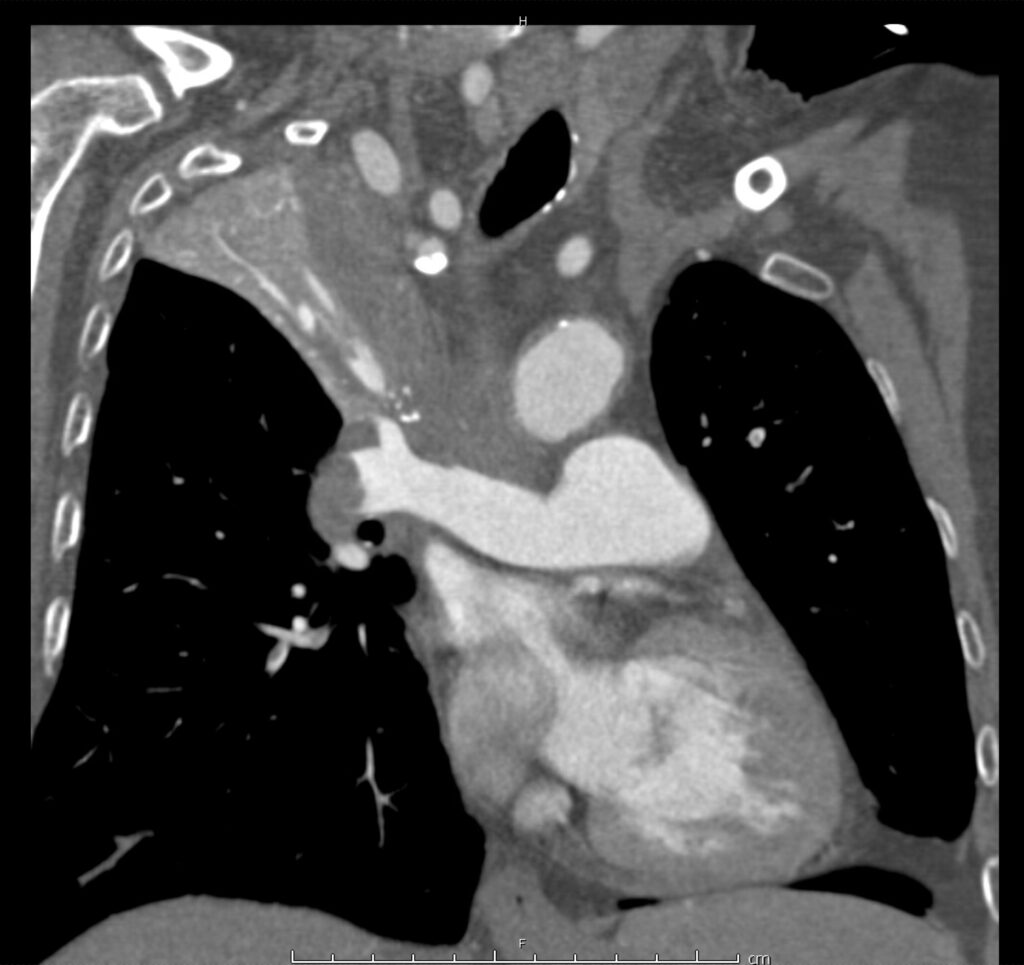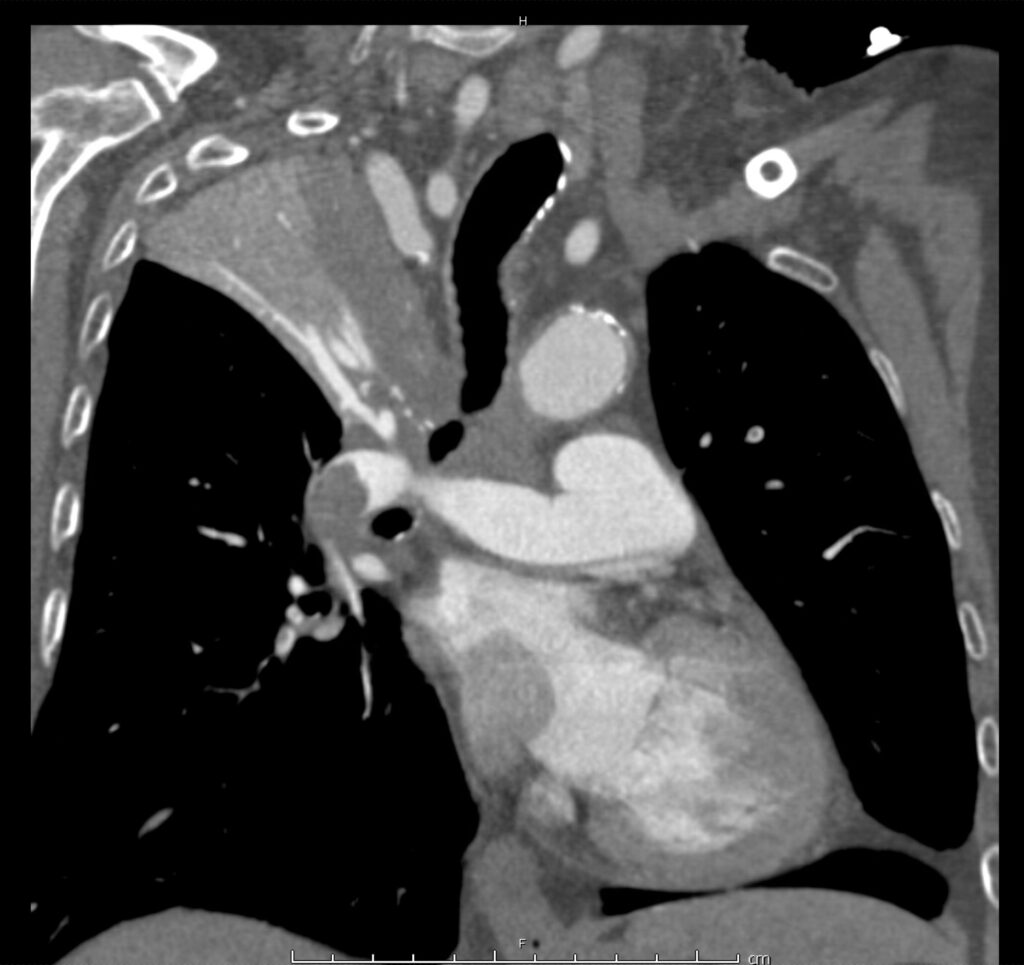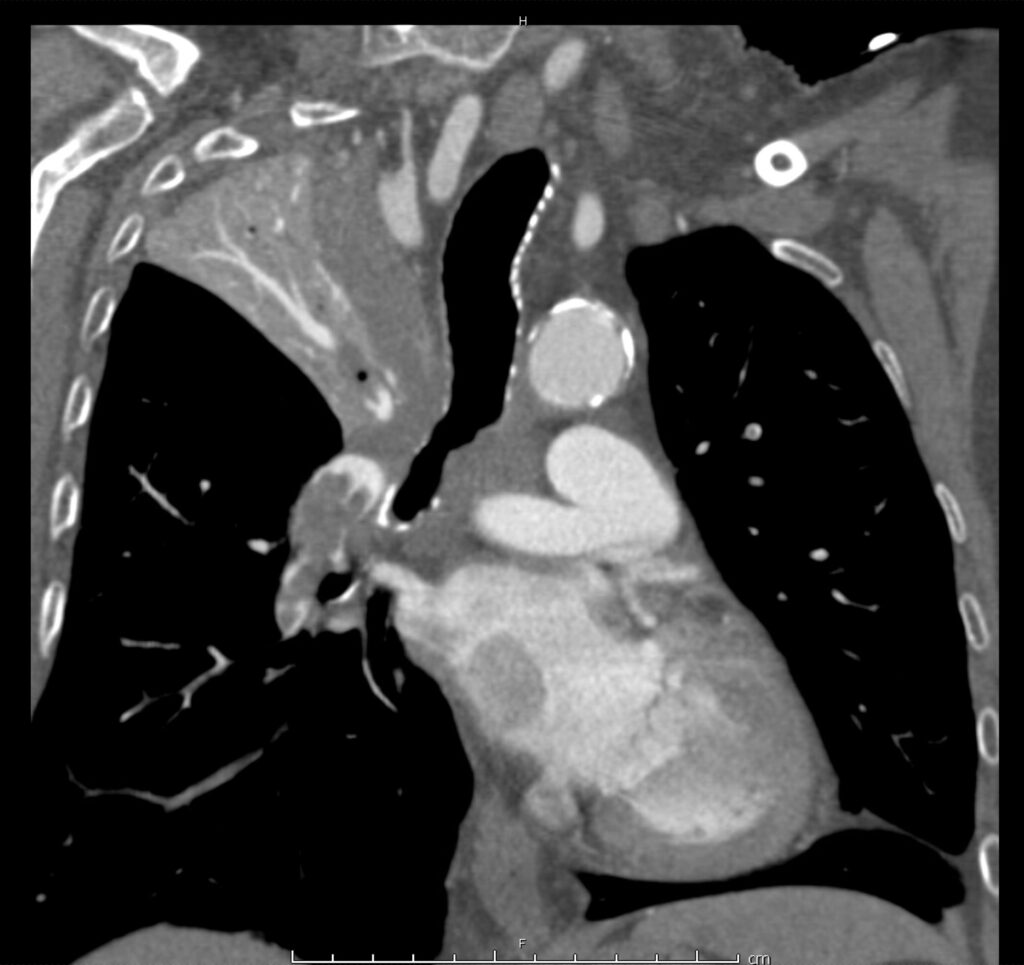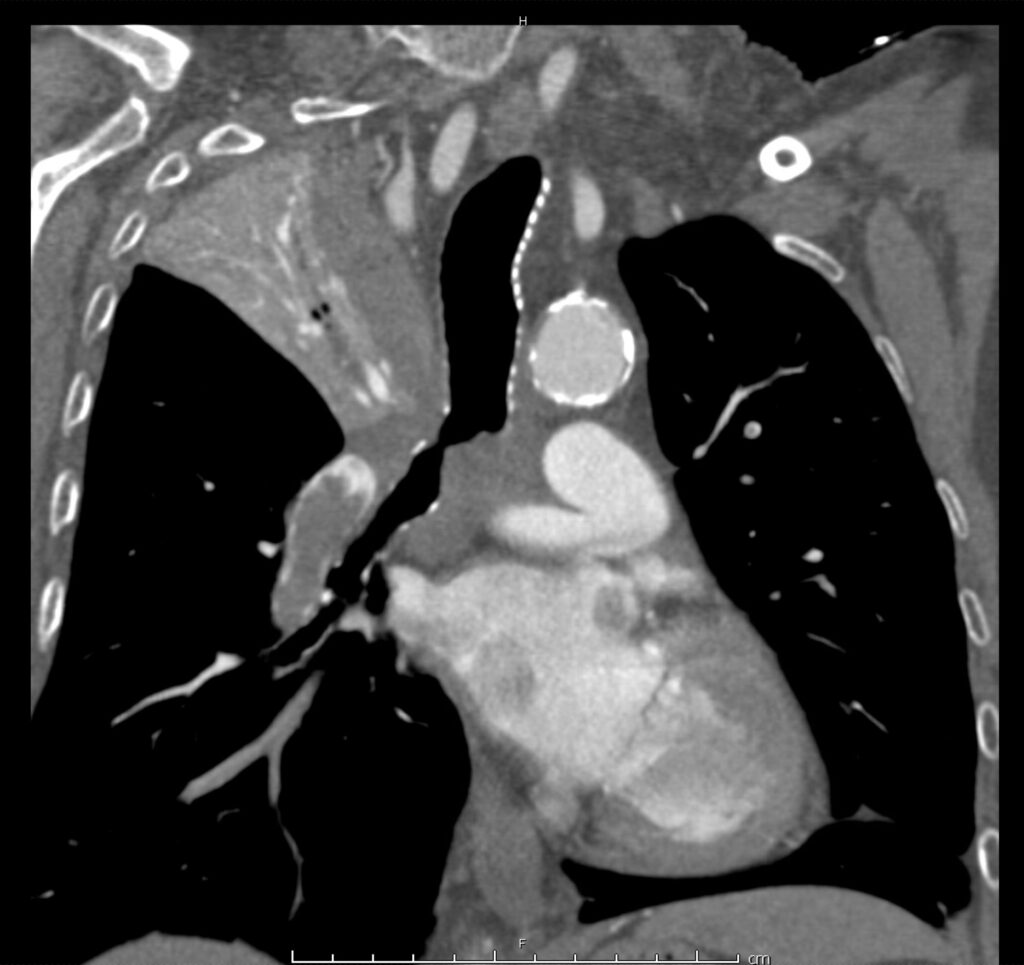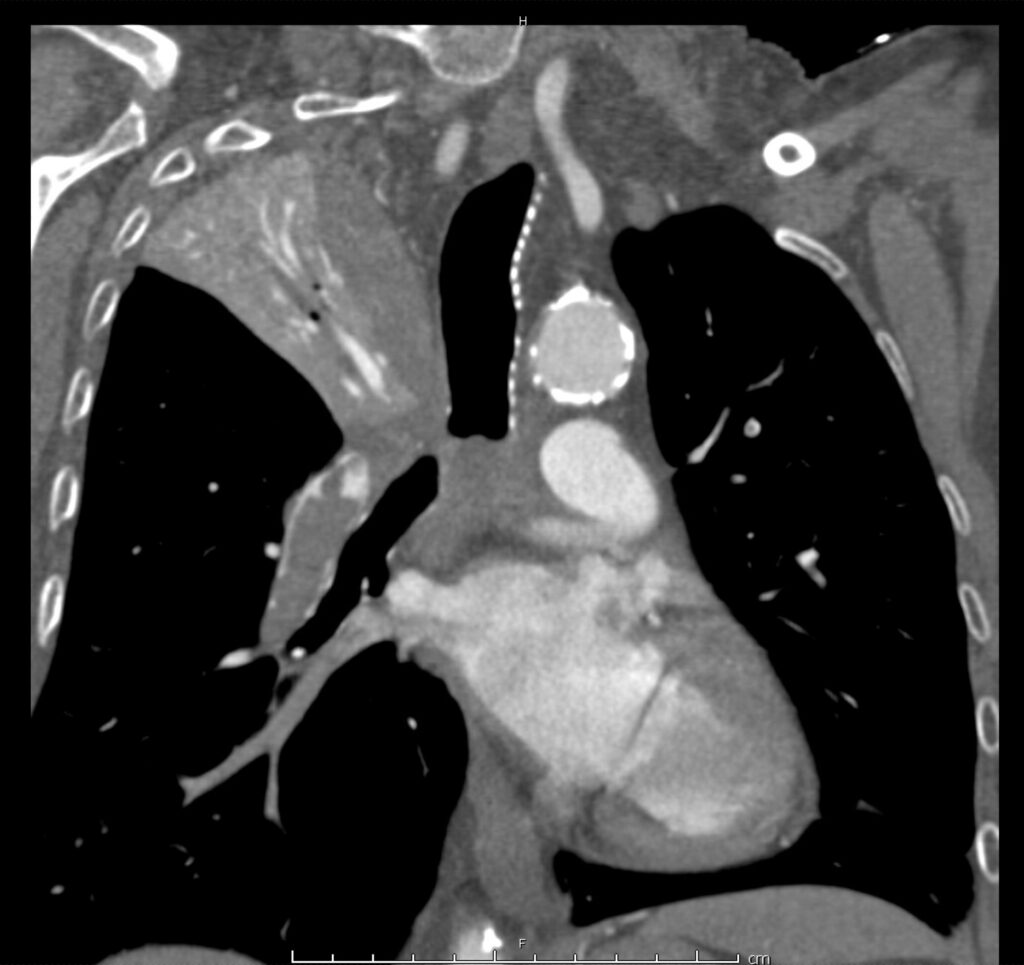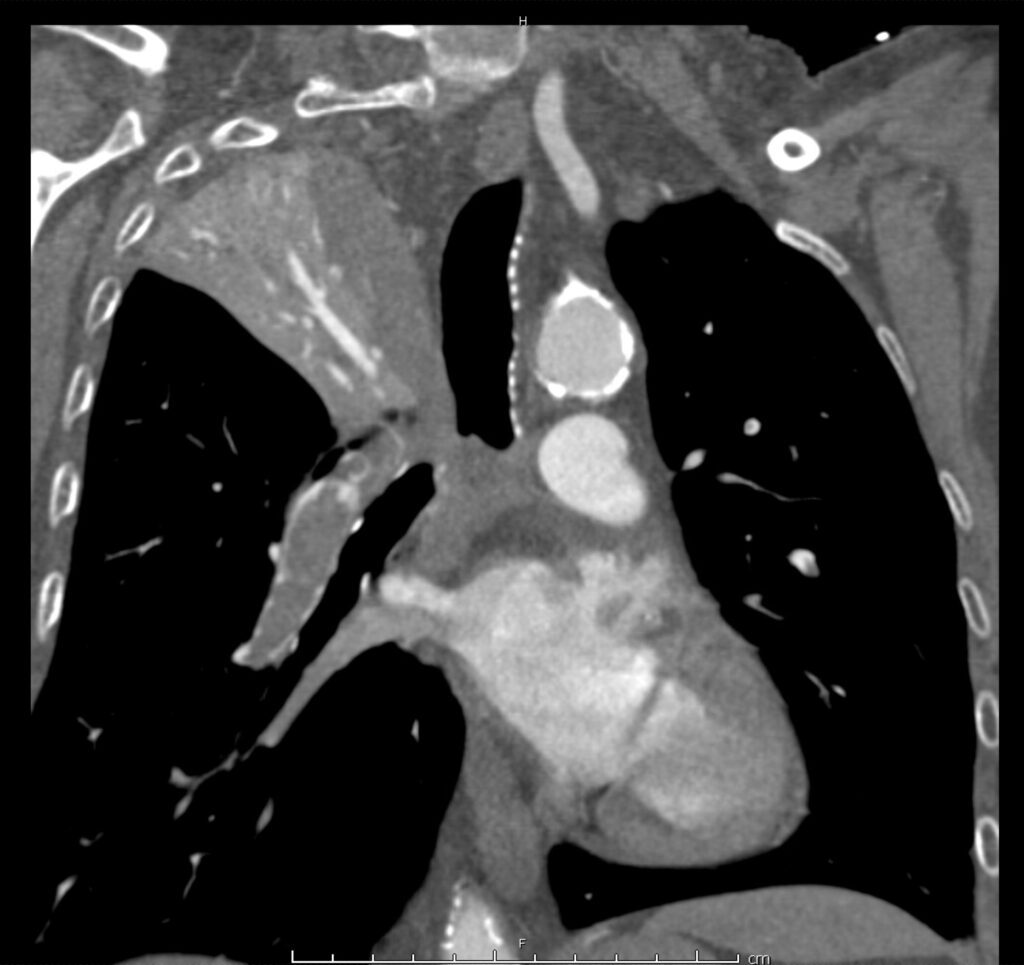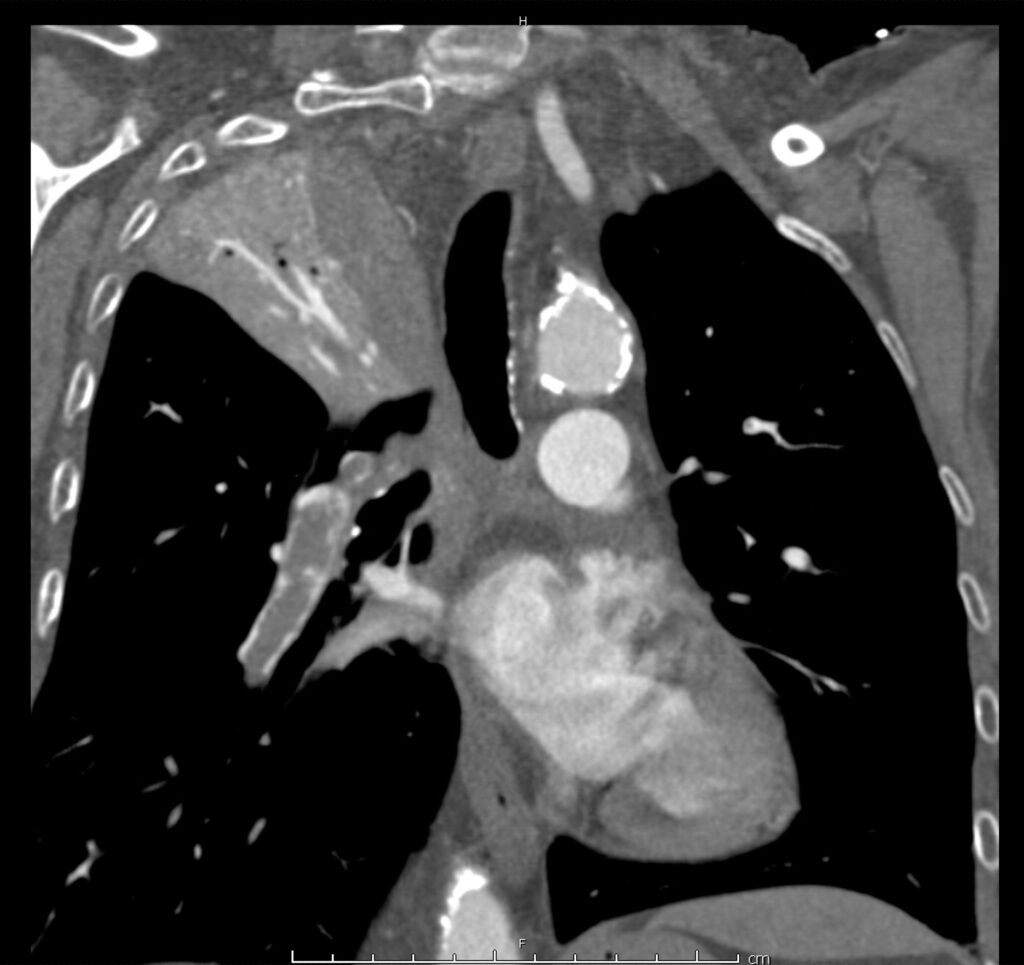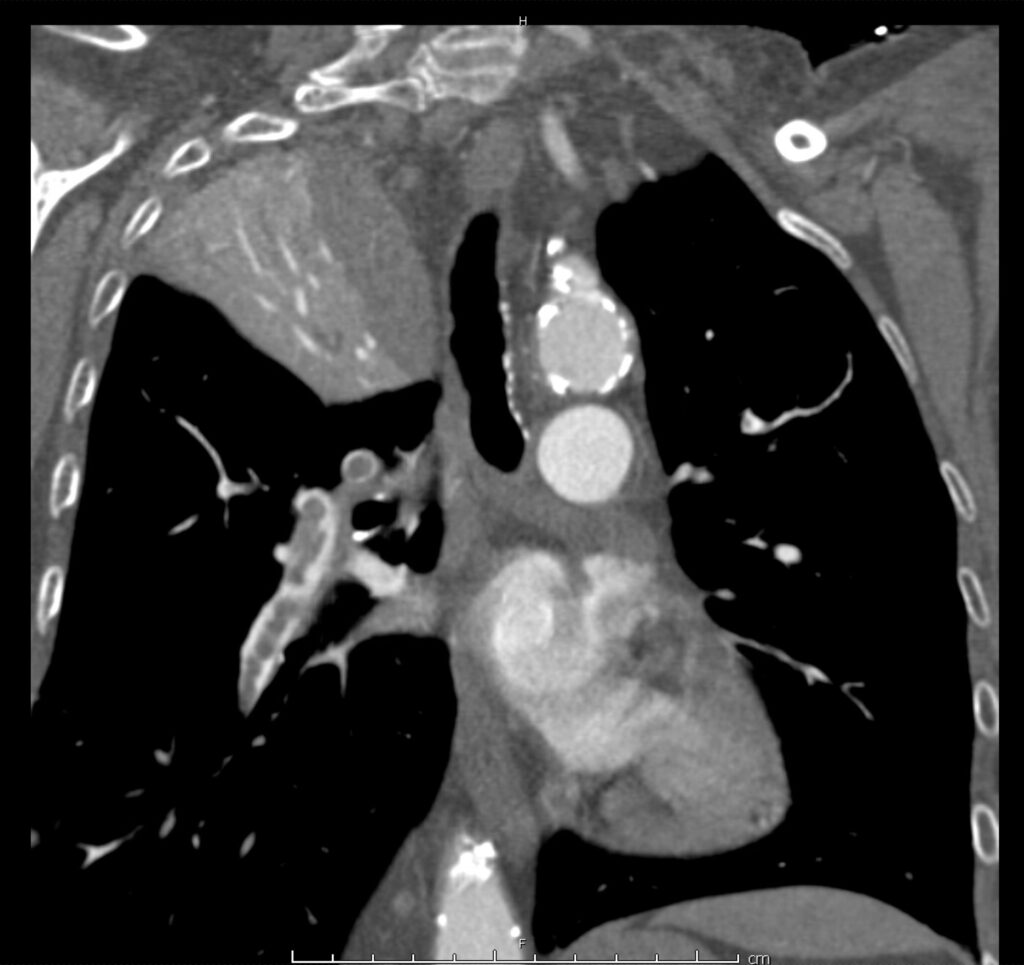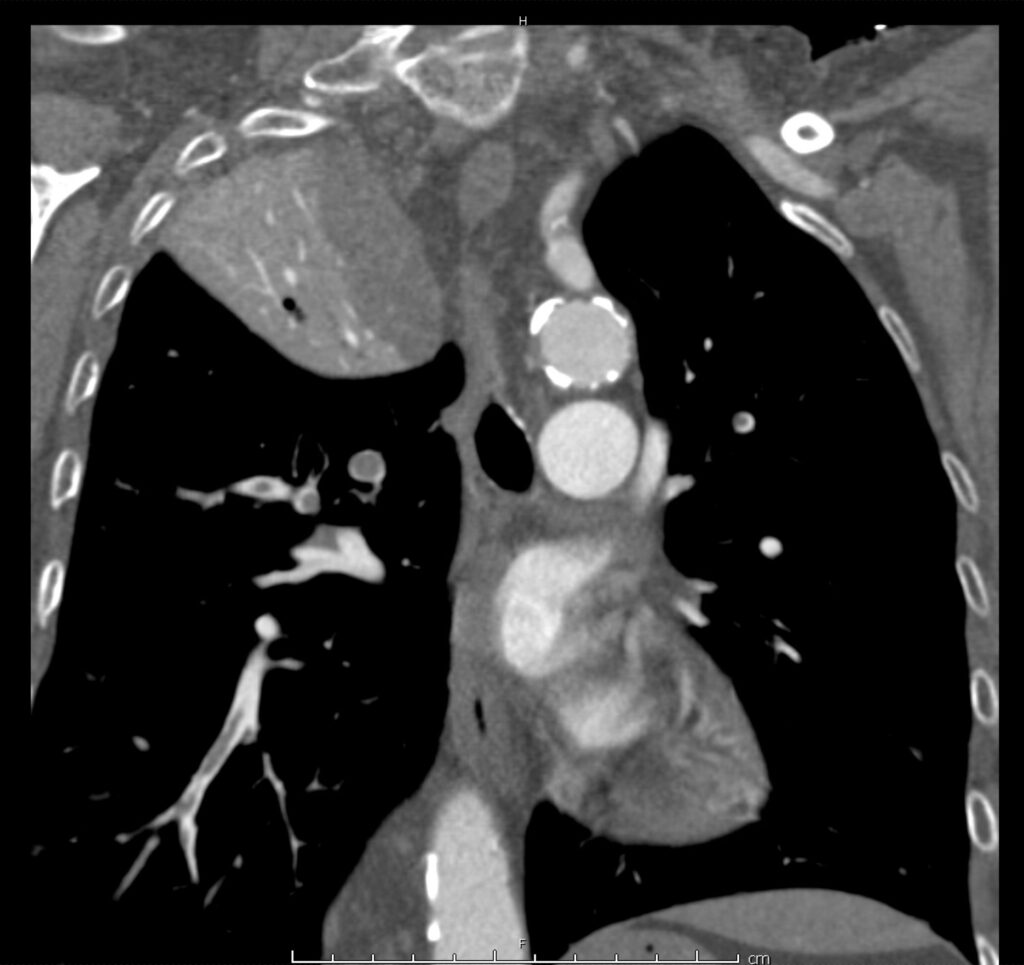 This slideshow requires JavaScript.
Circulation: Filling Defects
Extensive bilateral pulmonary emboli involving nearly all branches distal to left/right main pulmonary arteries.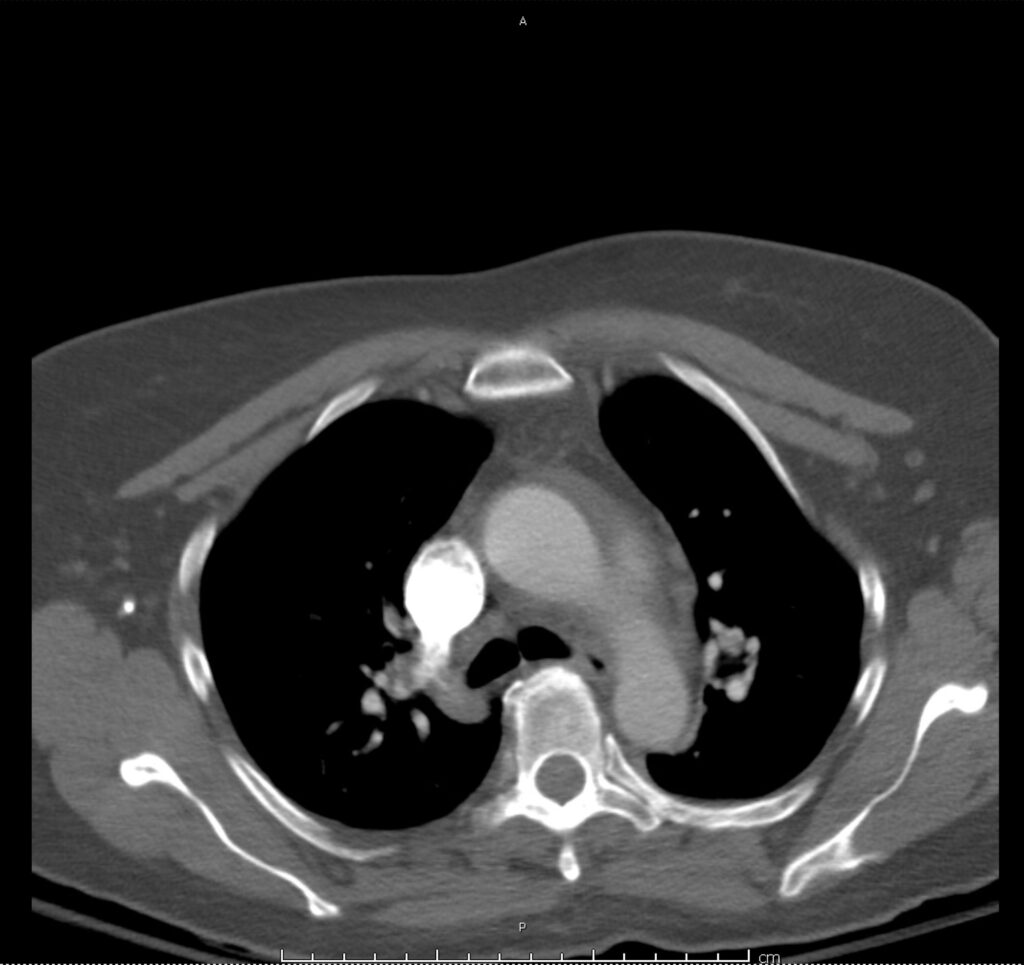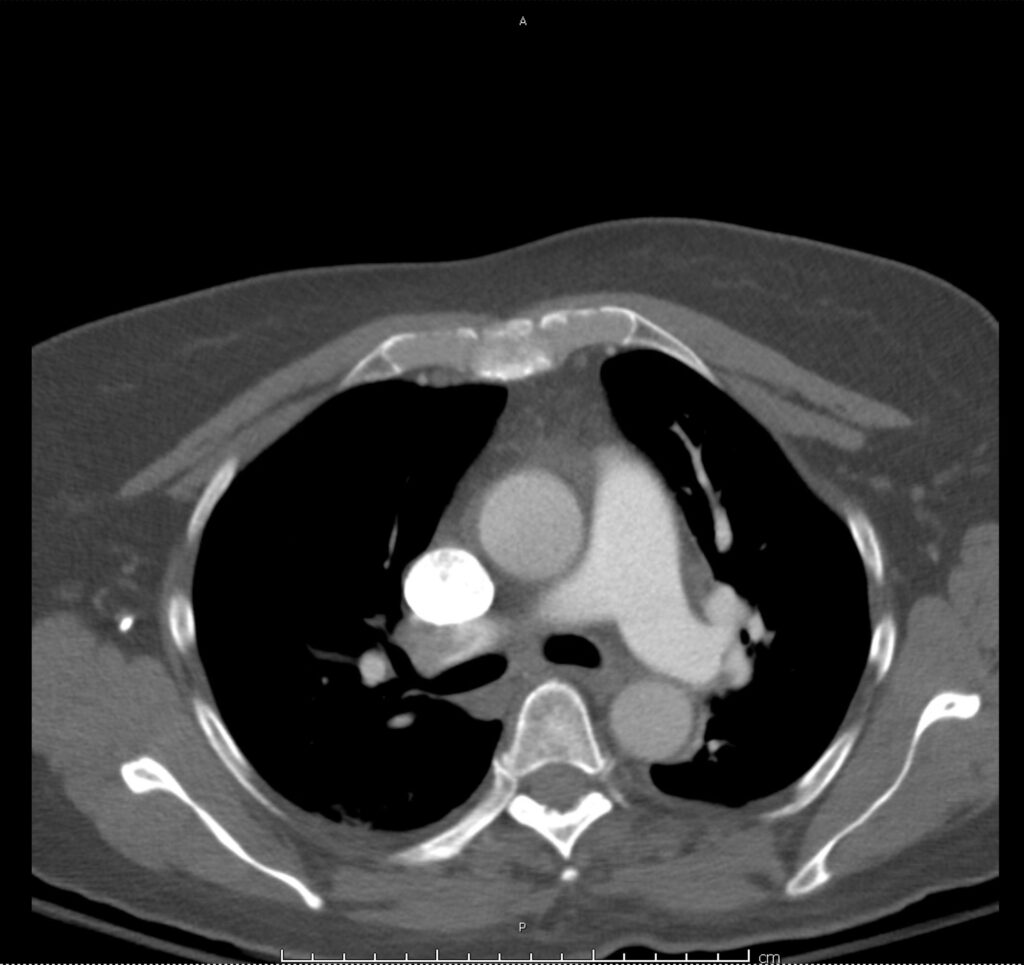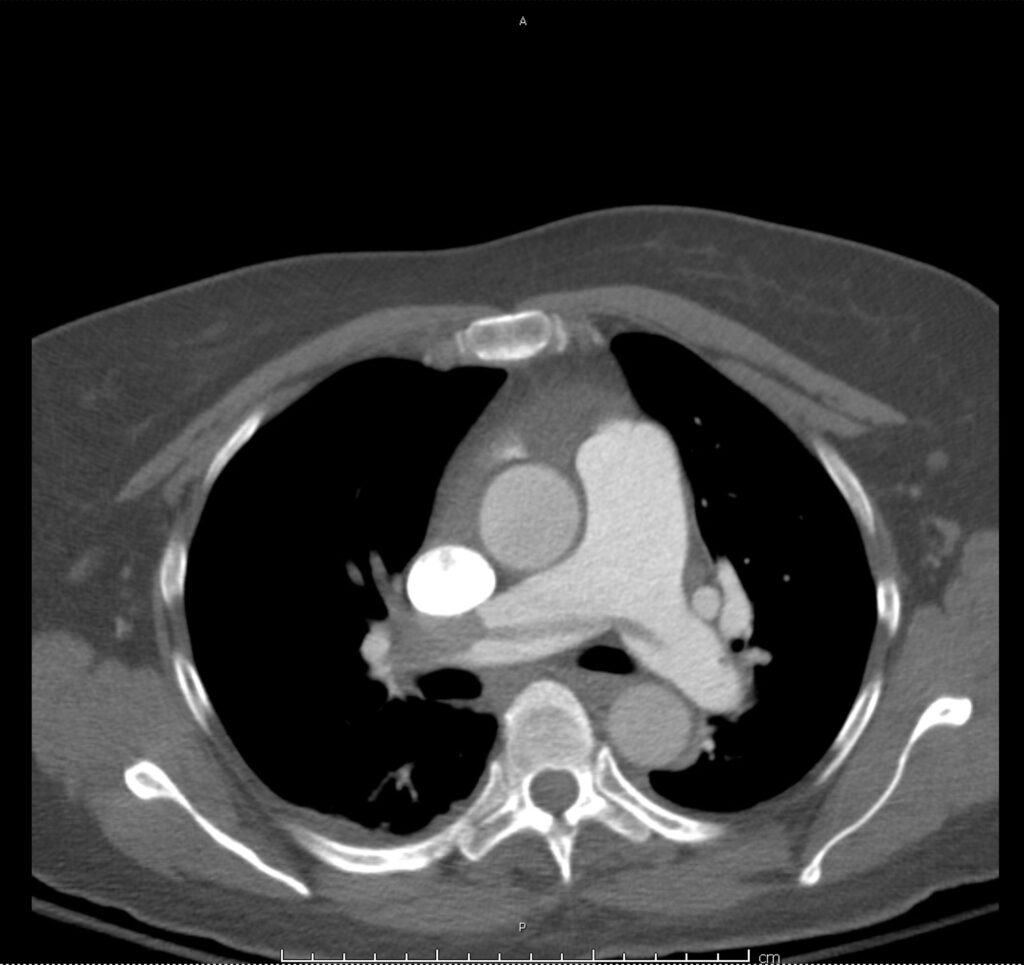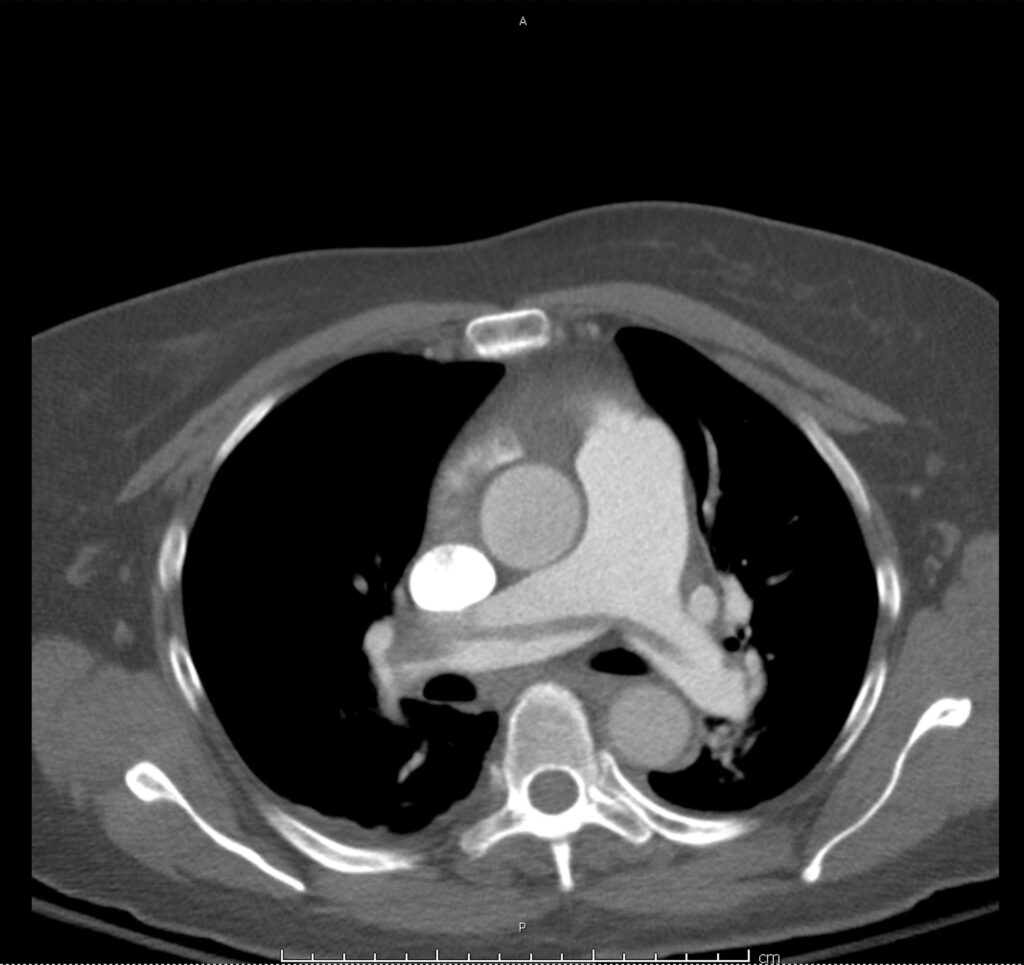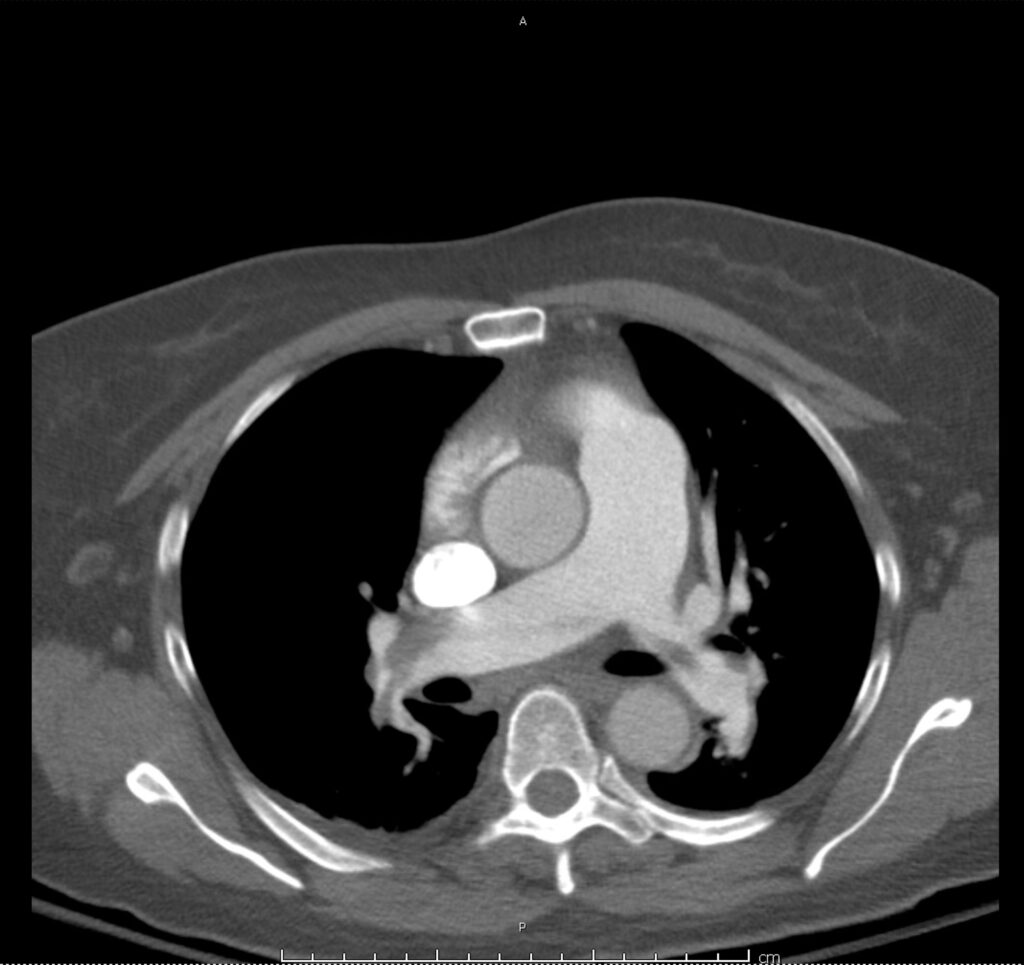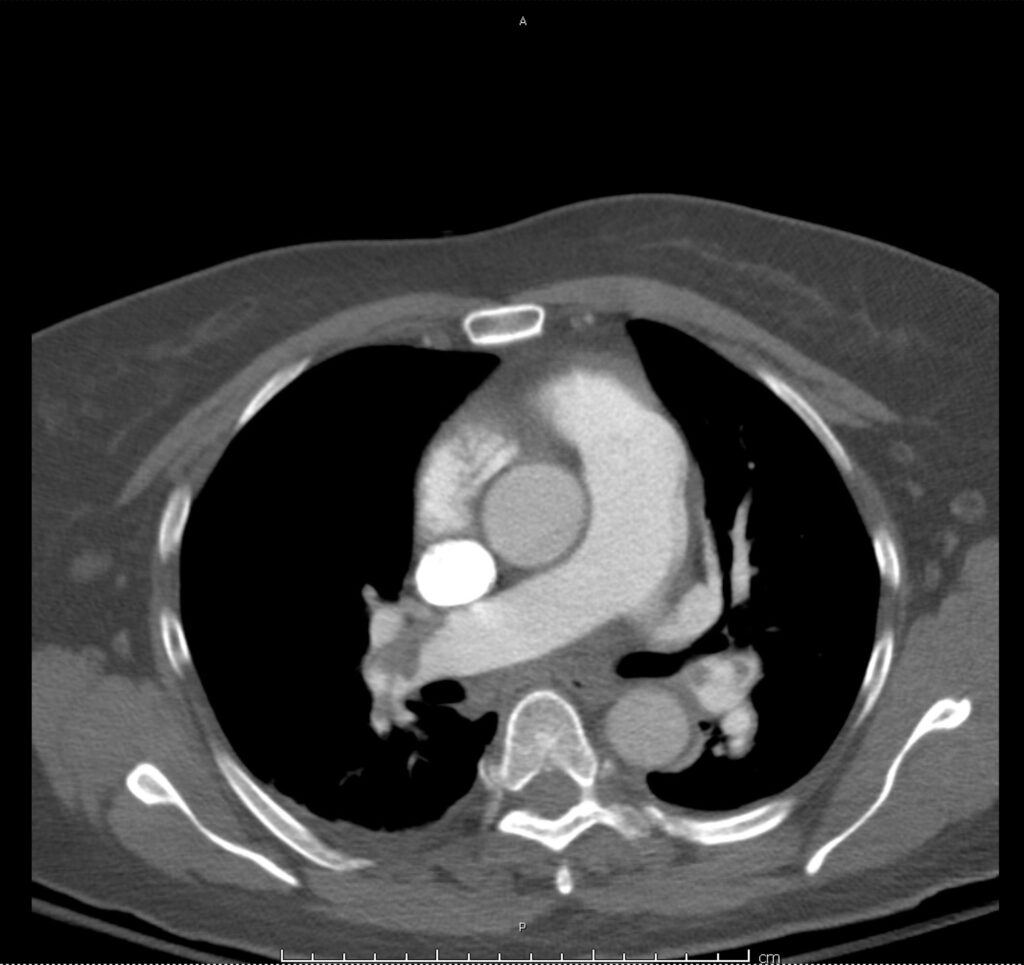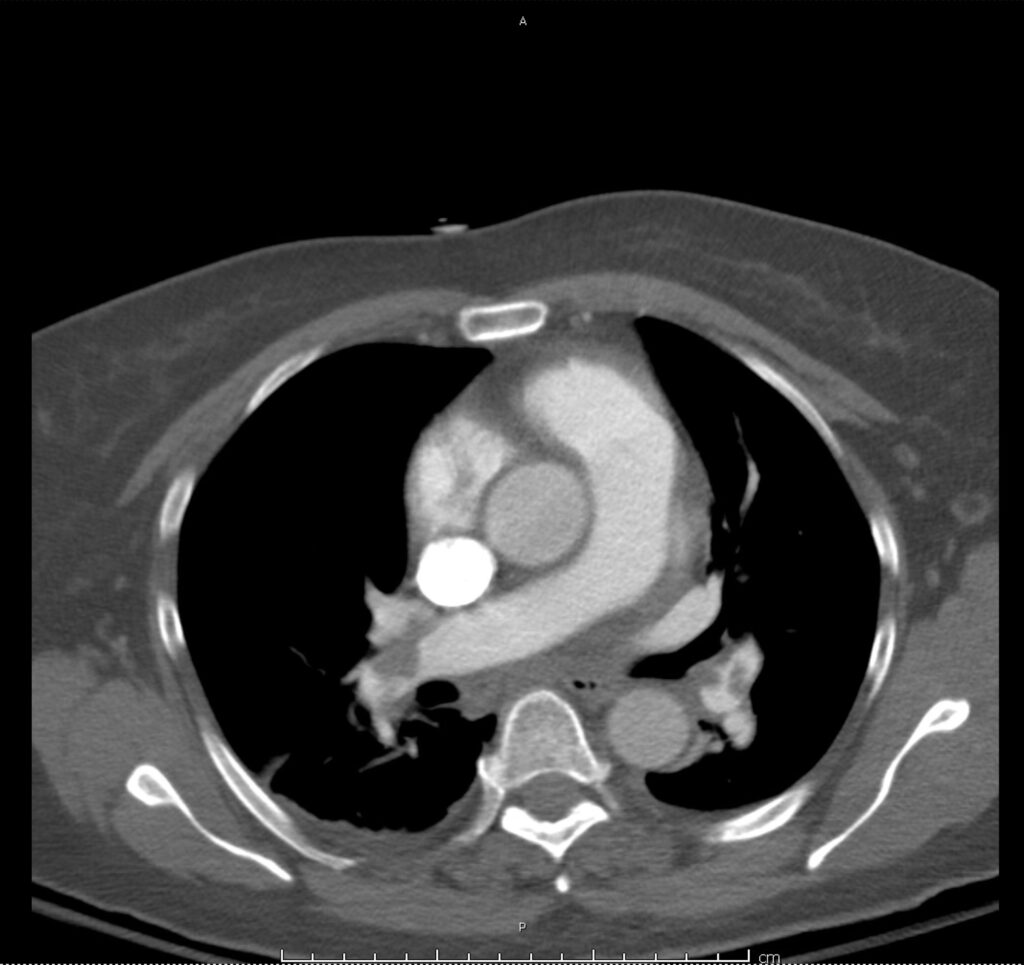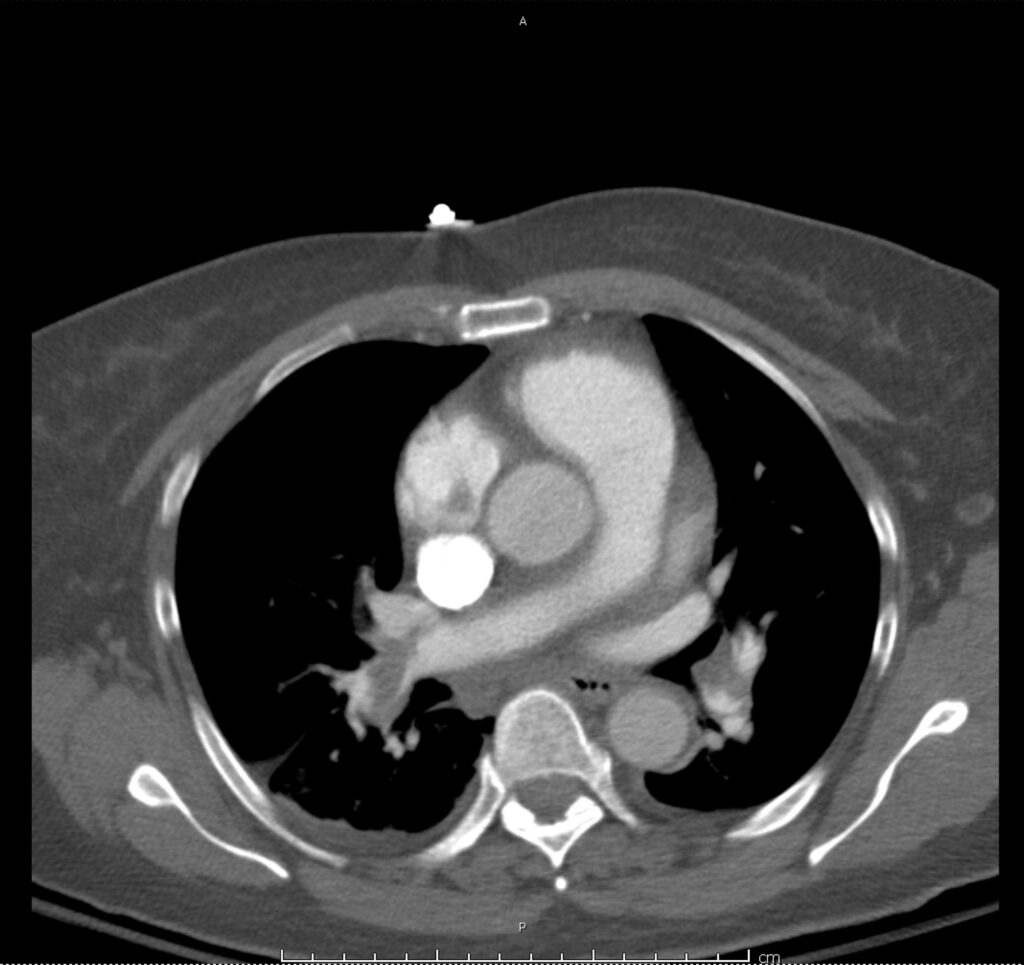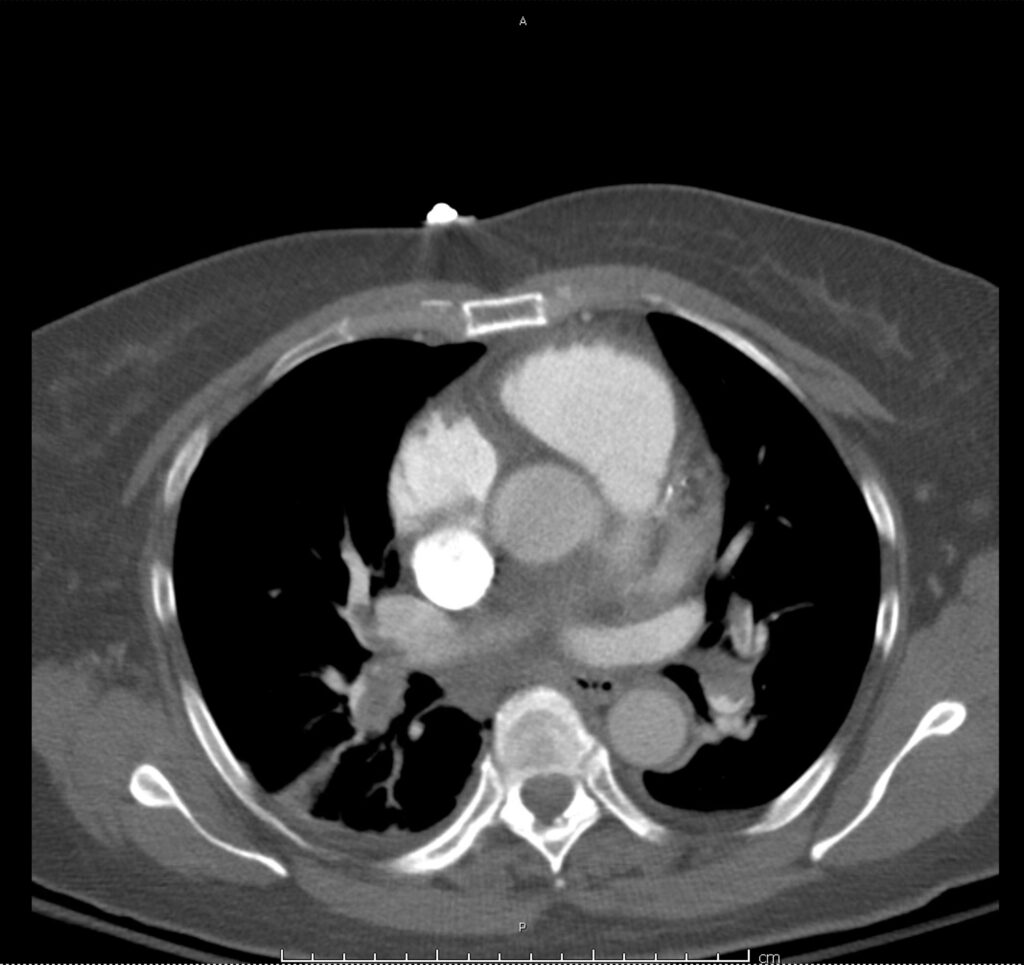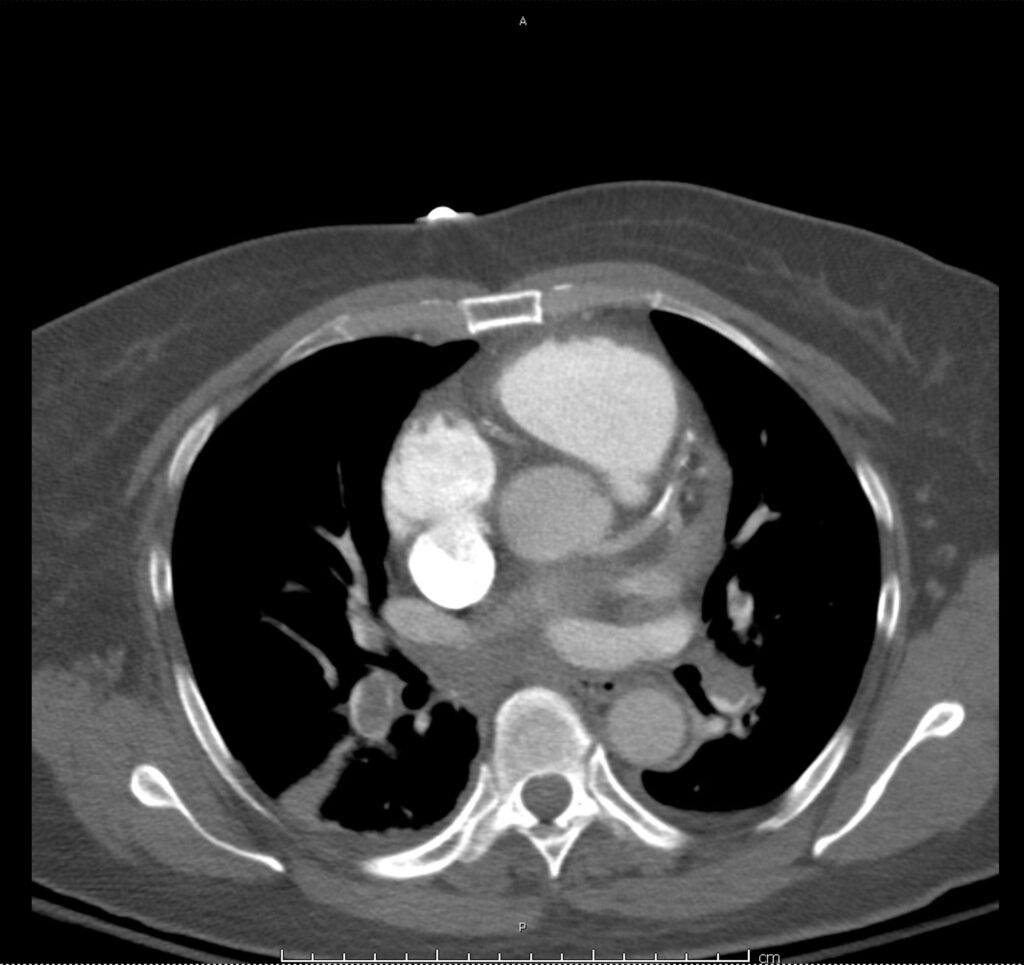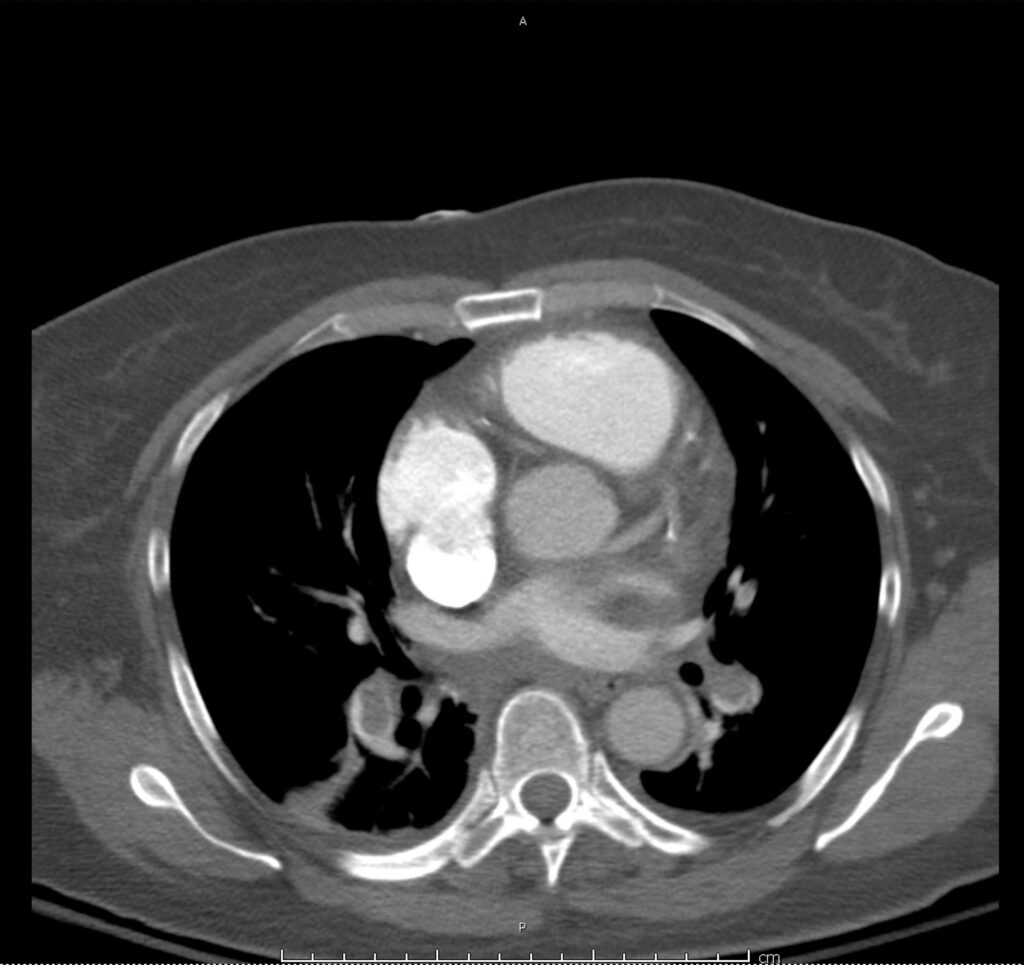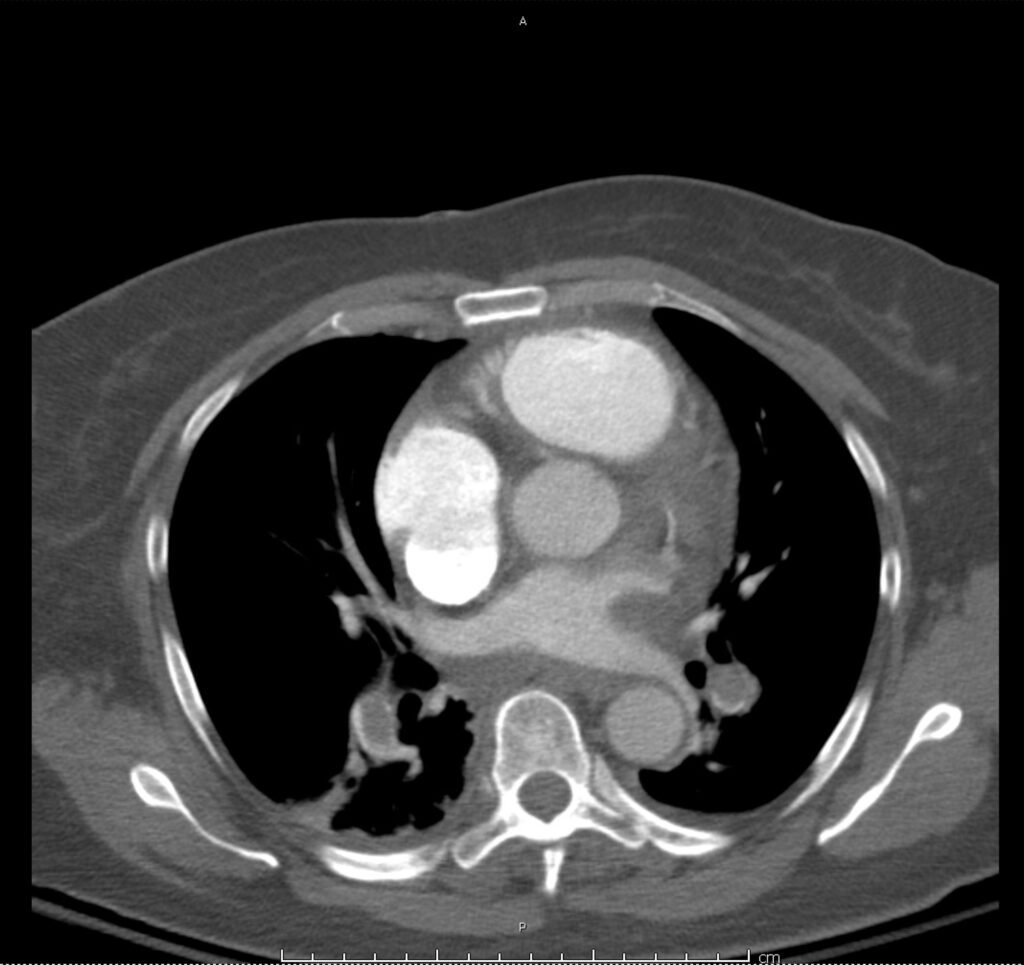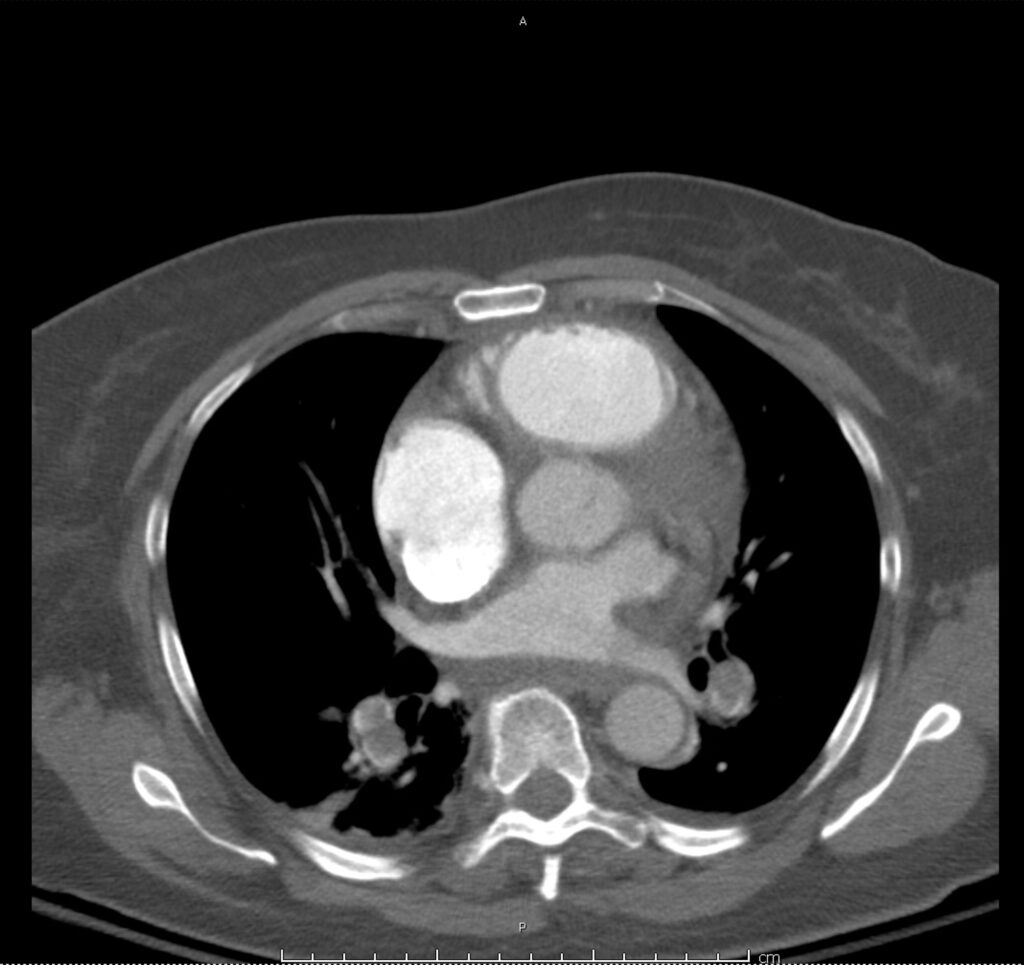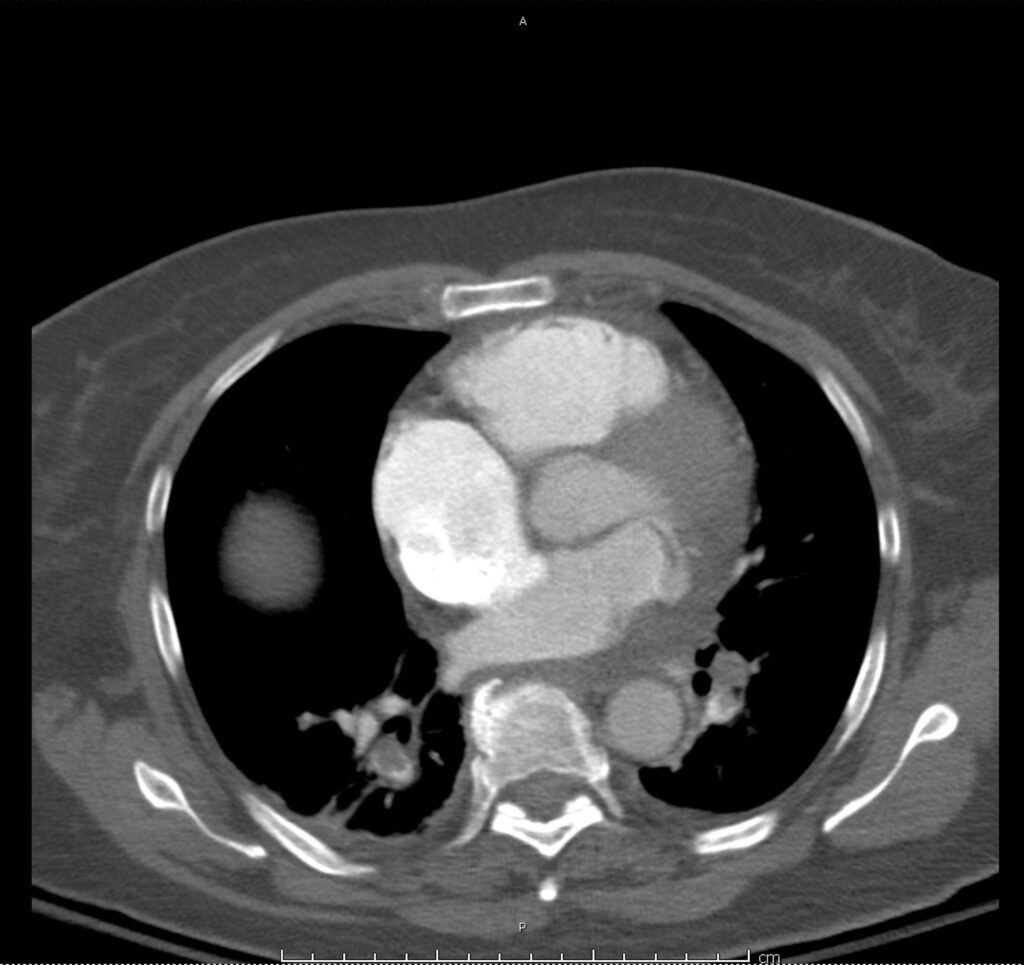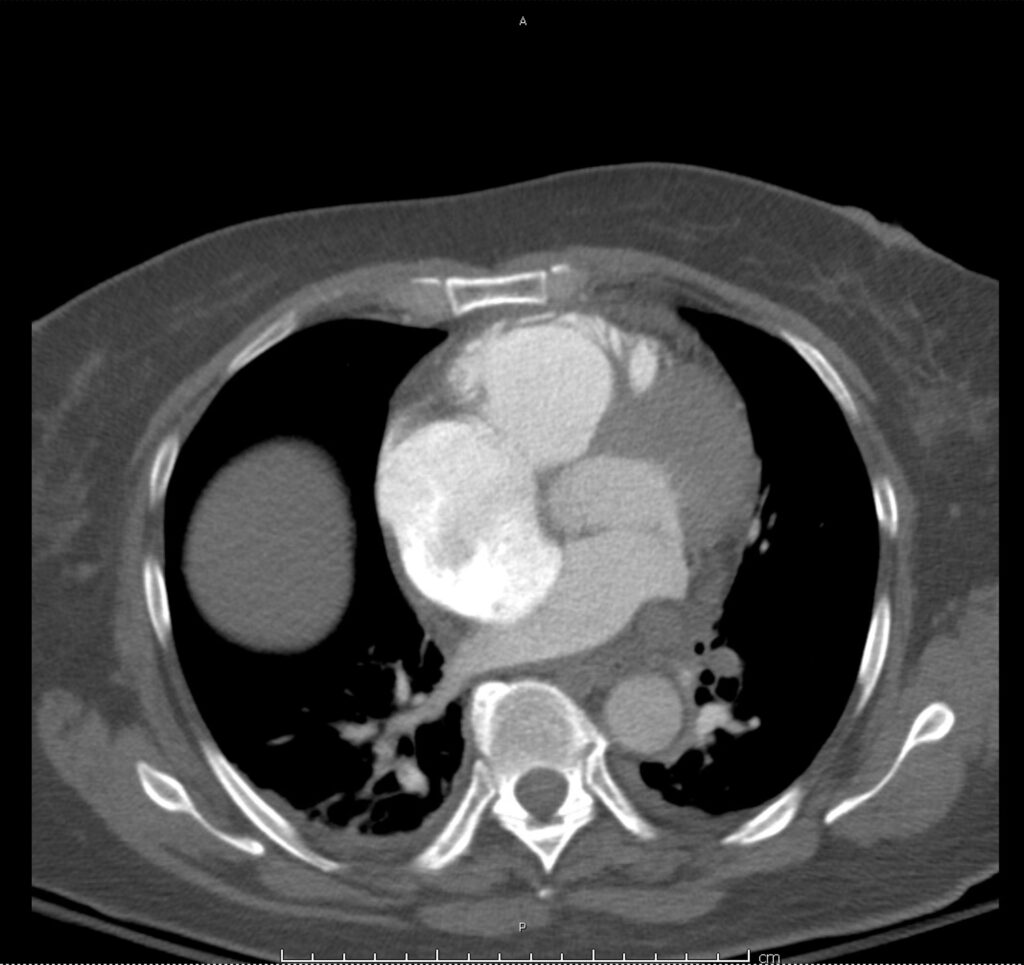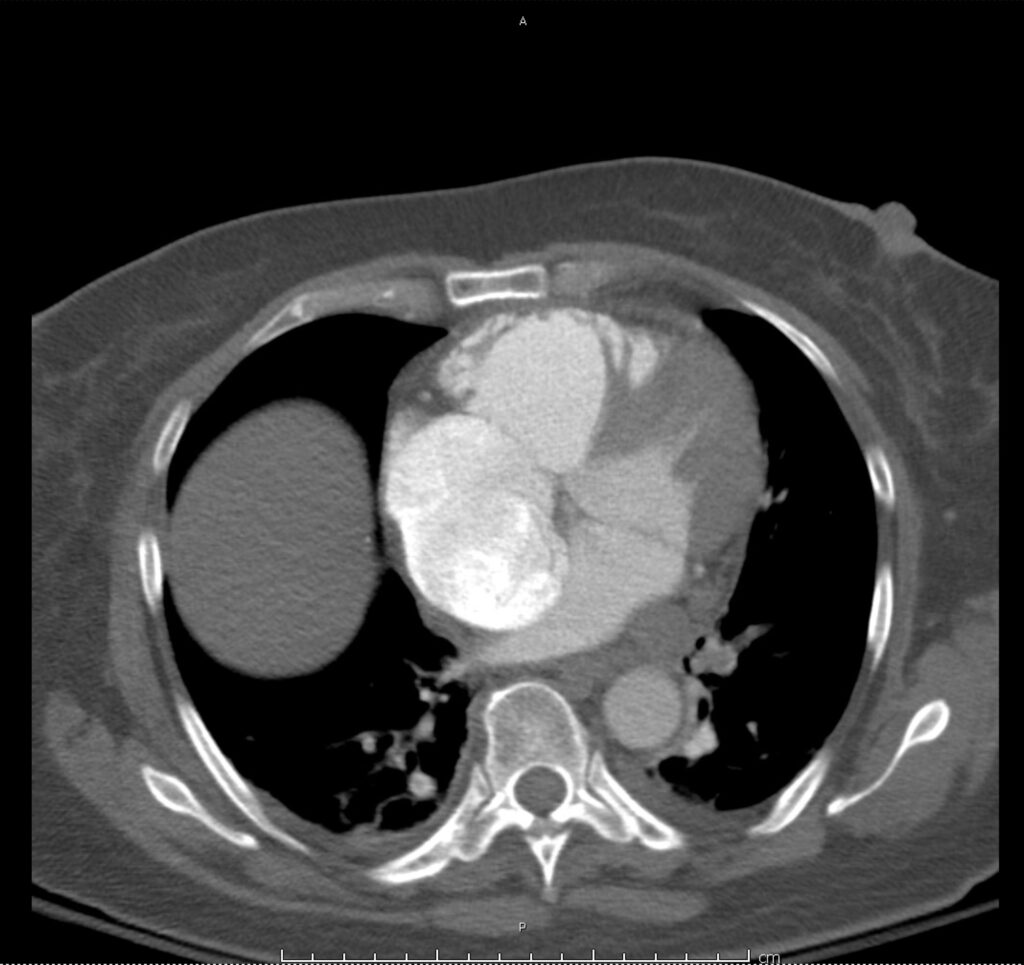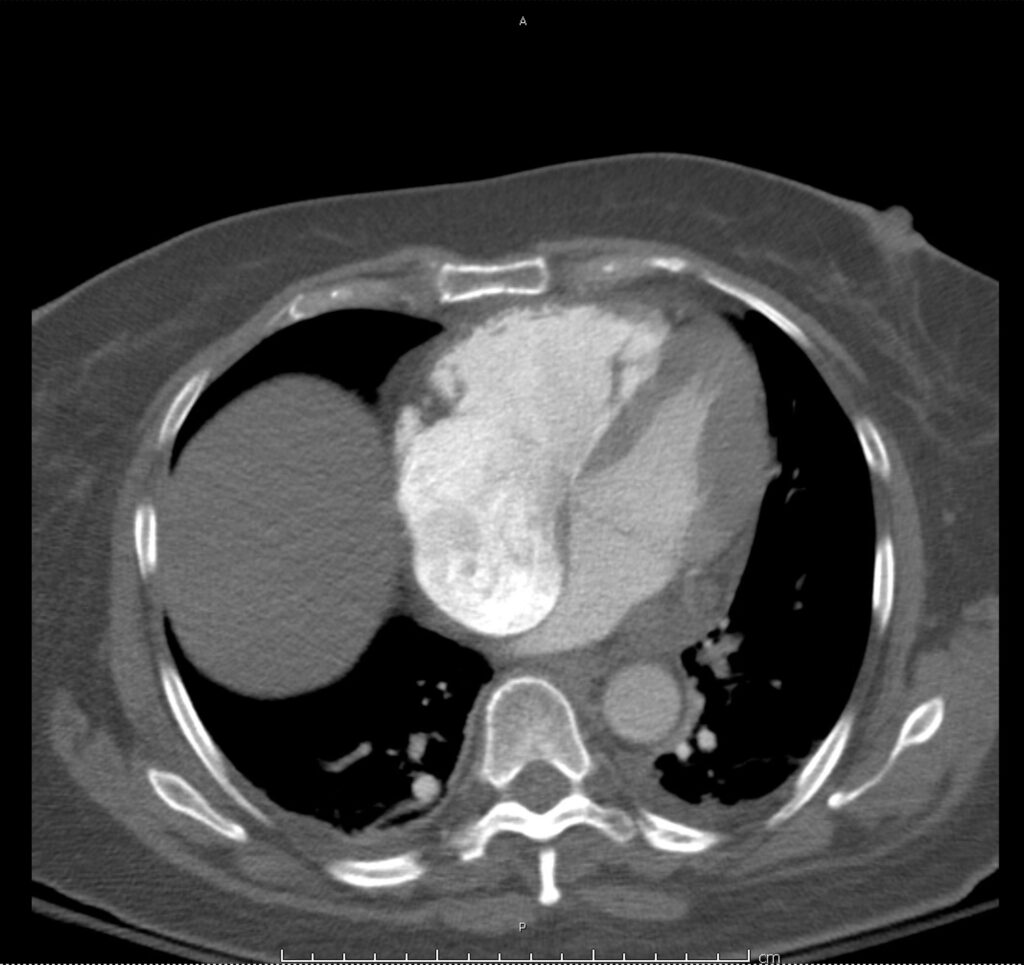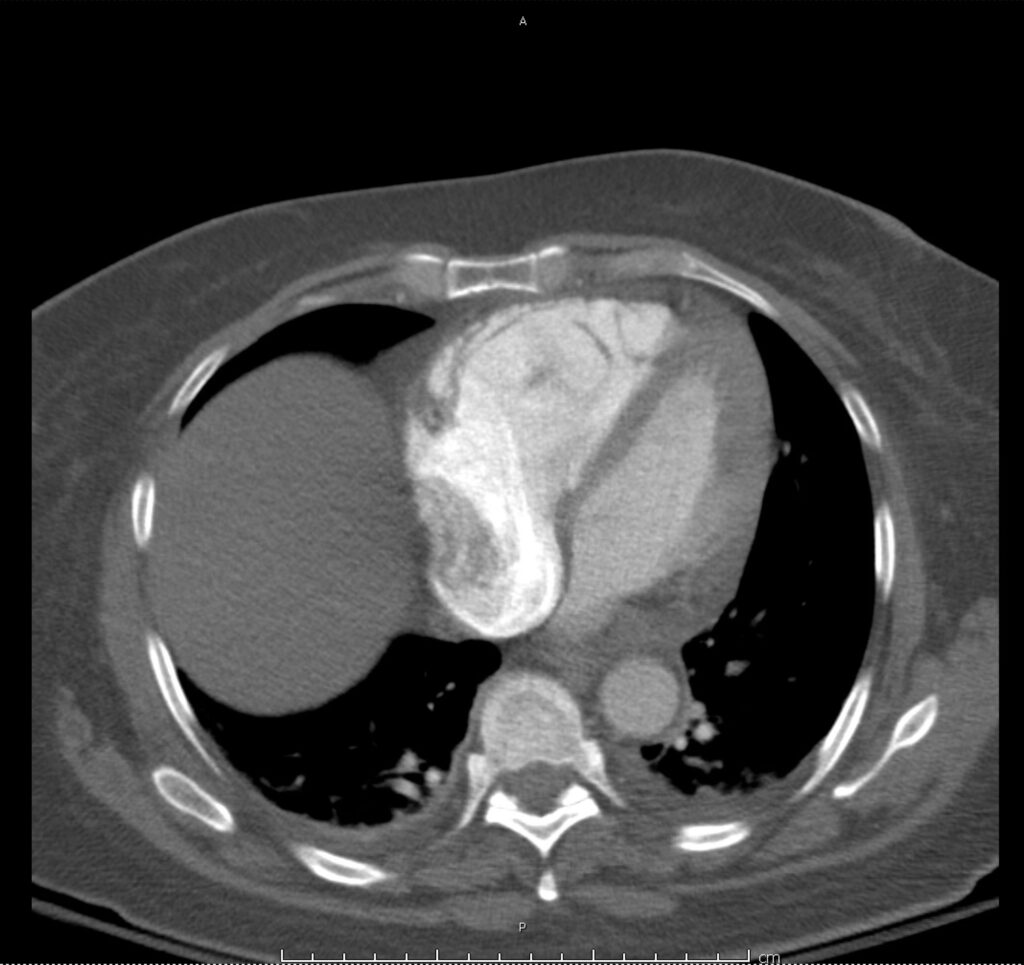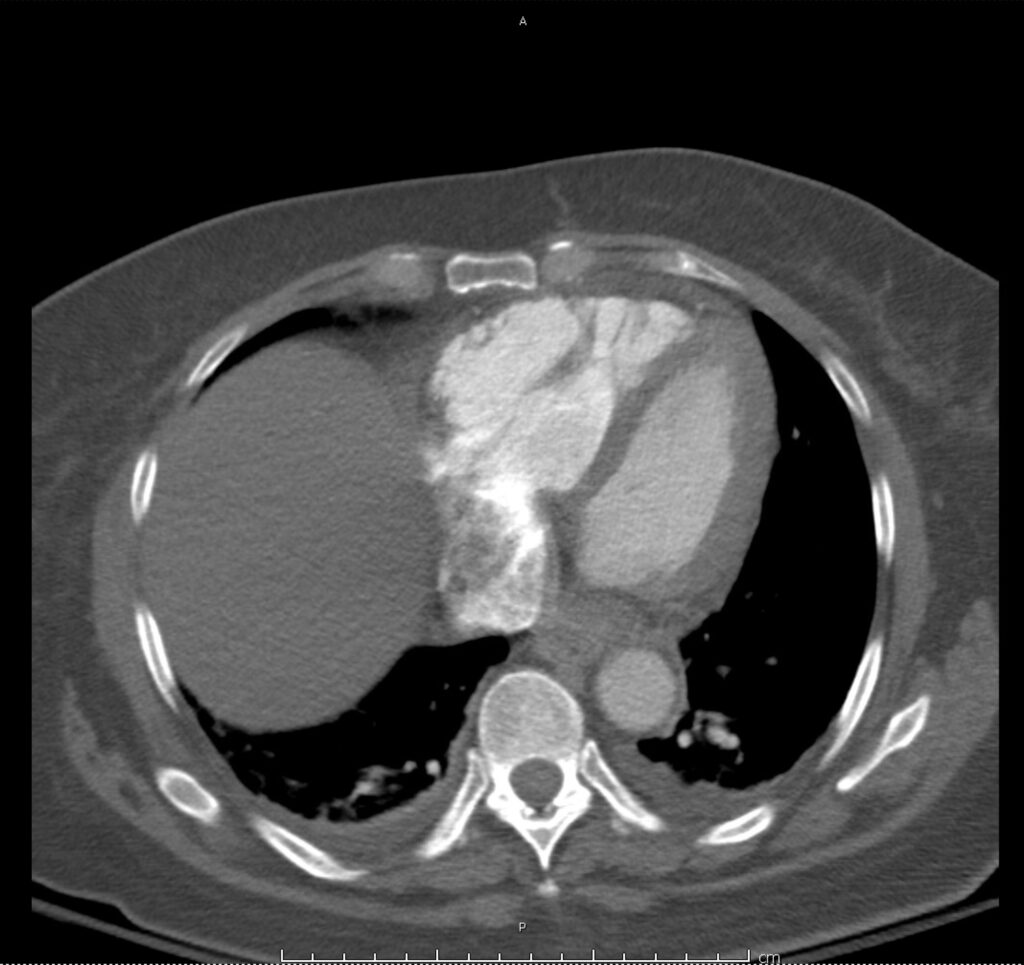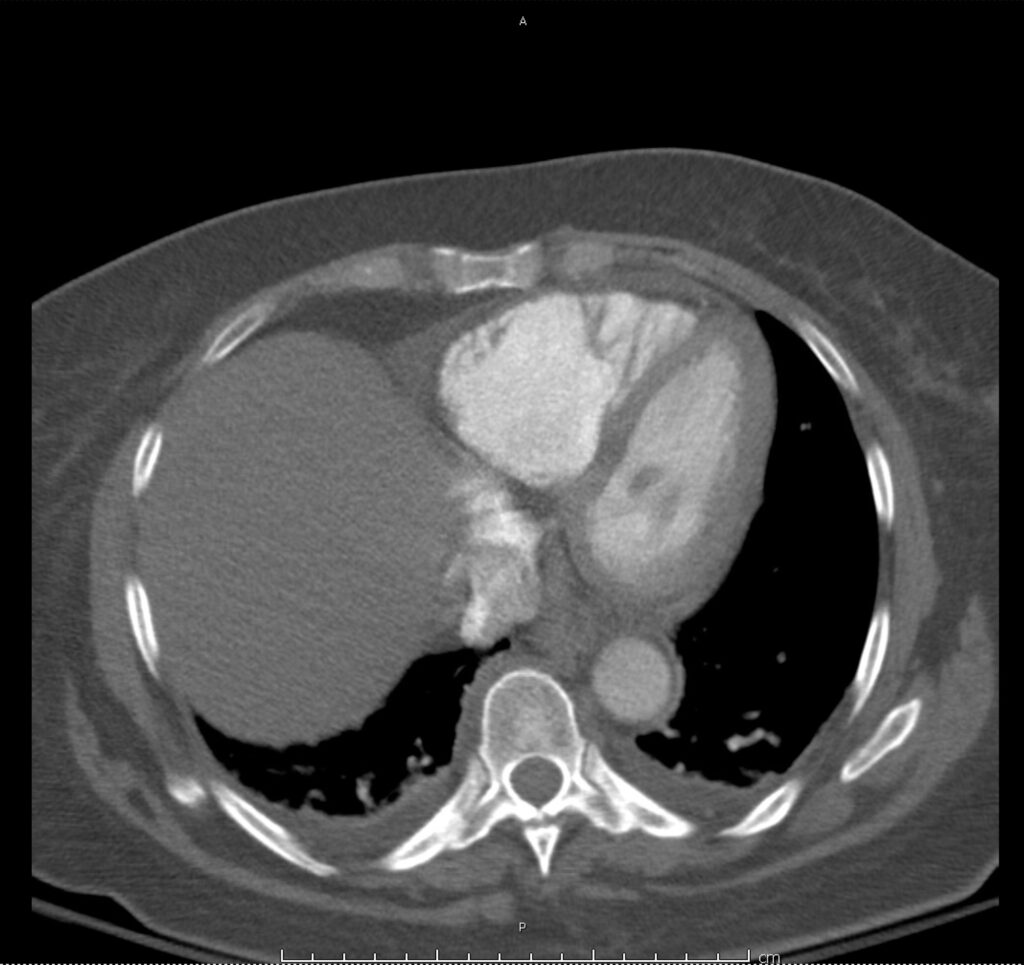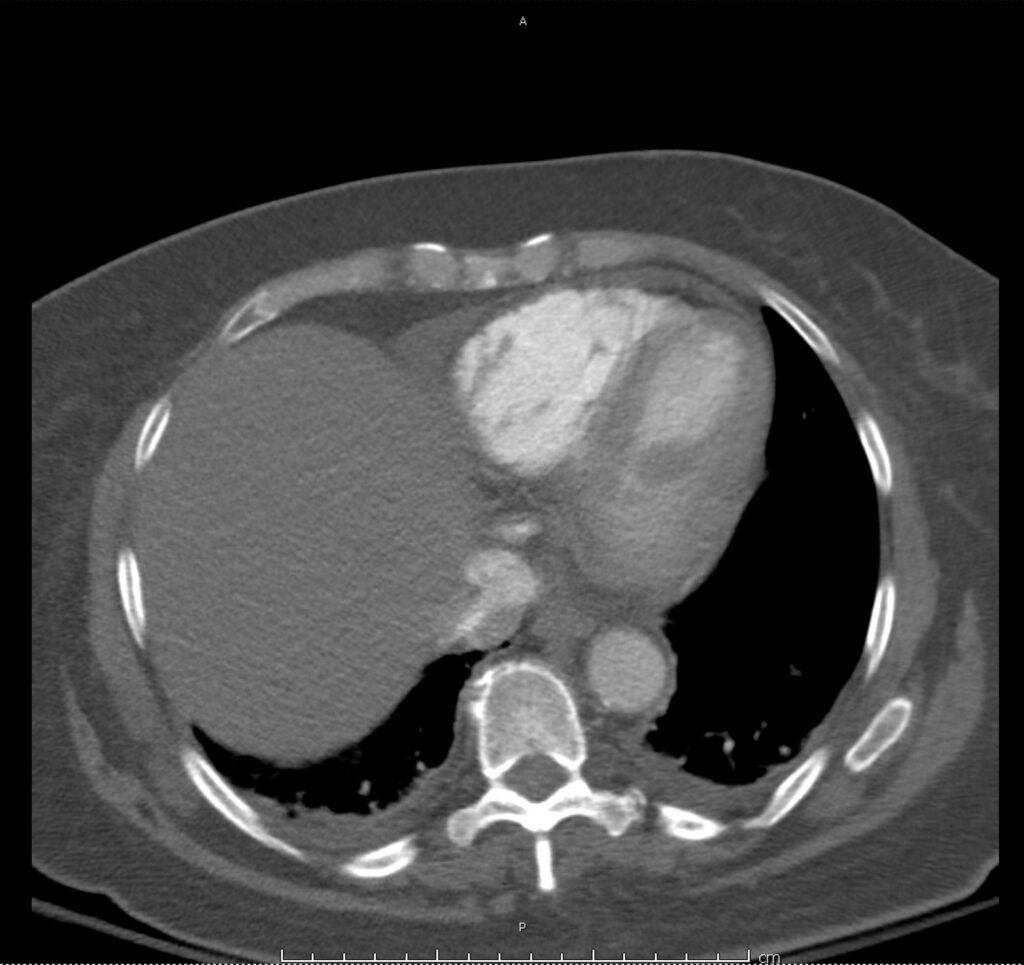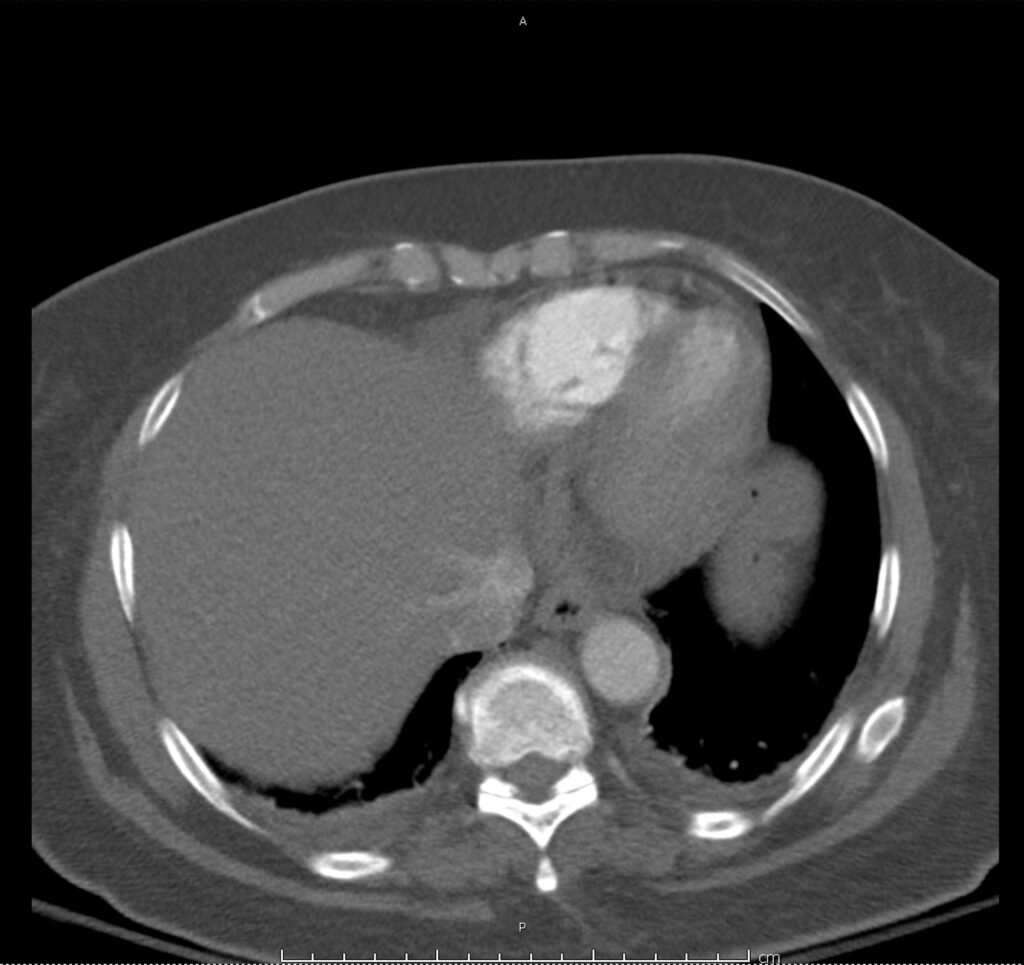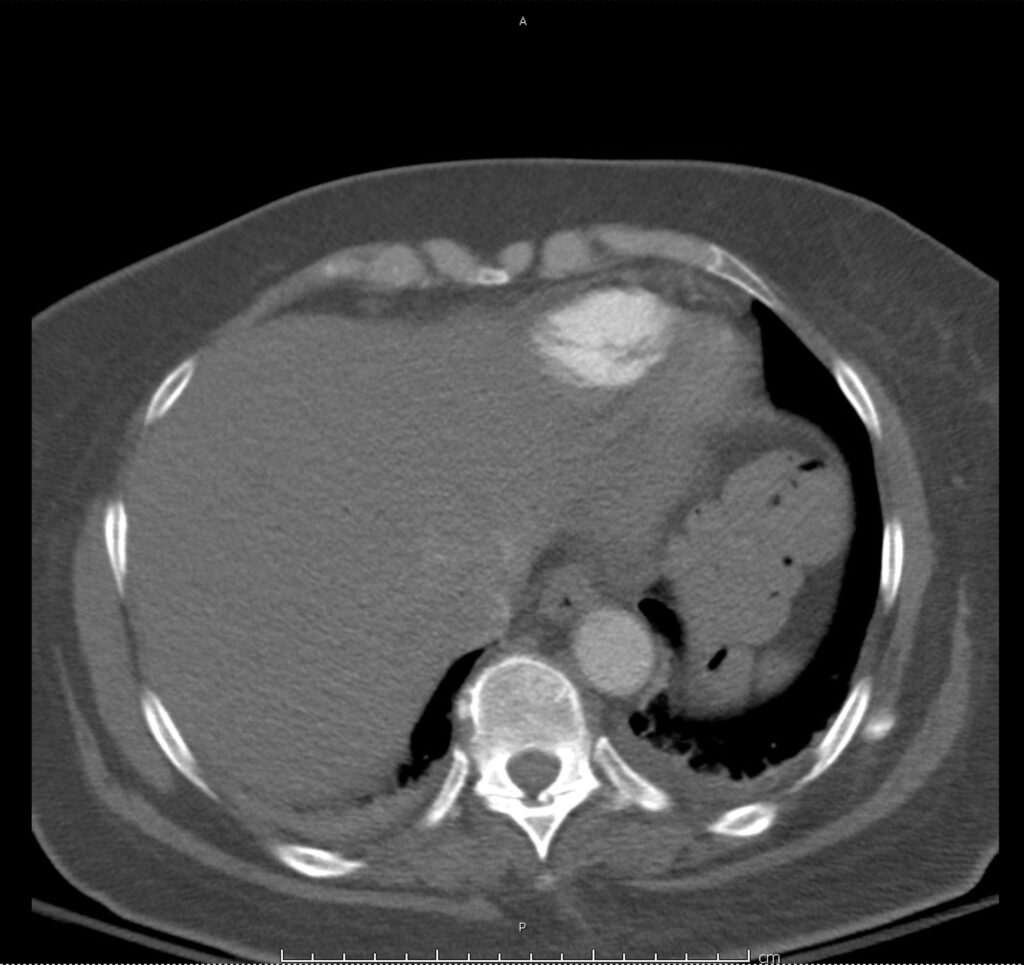 This slideshow requires JavaScript.
Circulation: Complications
Saddle pulmonary embolism with pulmonary artery dilation and flattening of the interventricular septum suggestive of right ventricular strain.