The emergency physician should be adept at the interpretation of computed tomography of the head, particularly for life-threatening processes where awaiting a radiologist interpretation may unnecessarily delay care.
As with the approach detailed previously for imaging of the abdomen and pelvis, a similar structured method for interpretation of head imaging exists and follows the mnemonic "Blood Can Be Very Bad".
Normal Neuroanatomy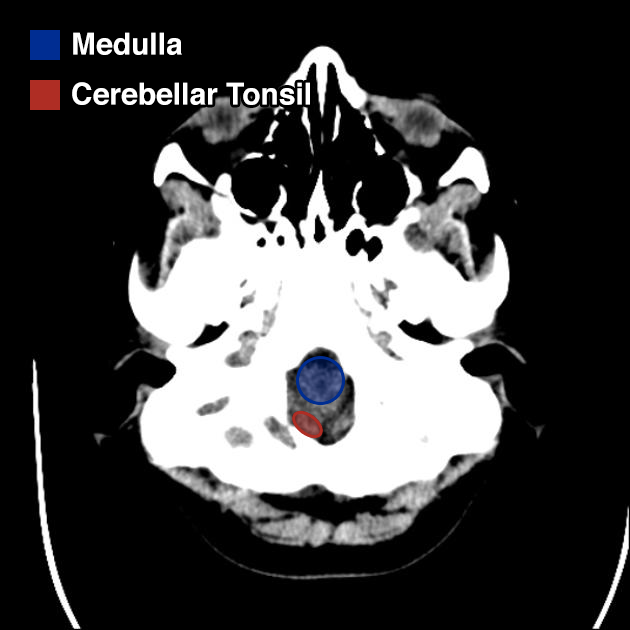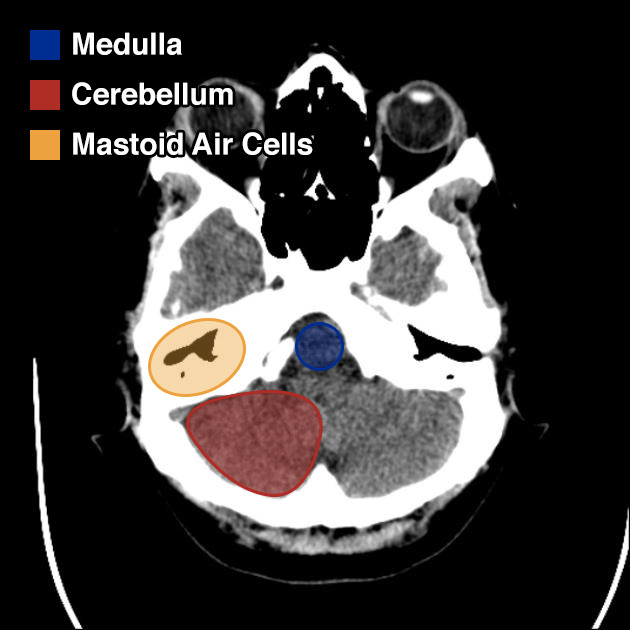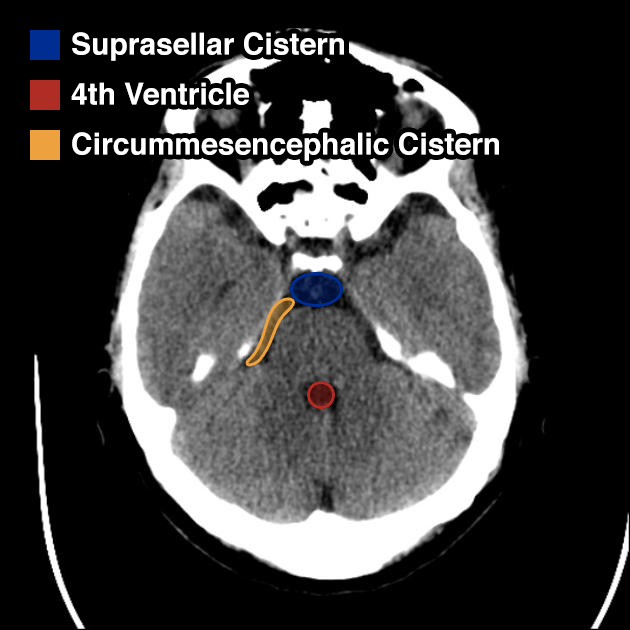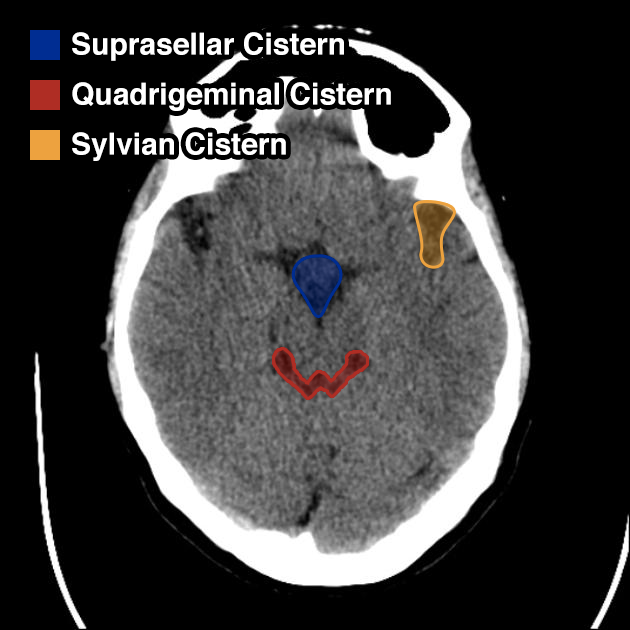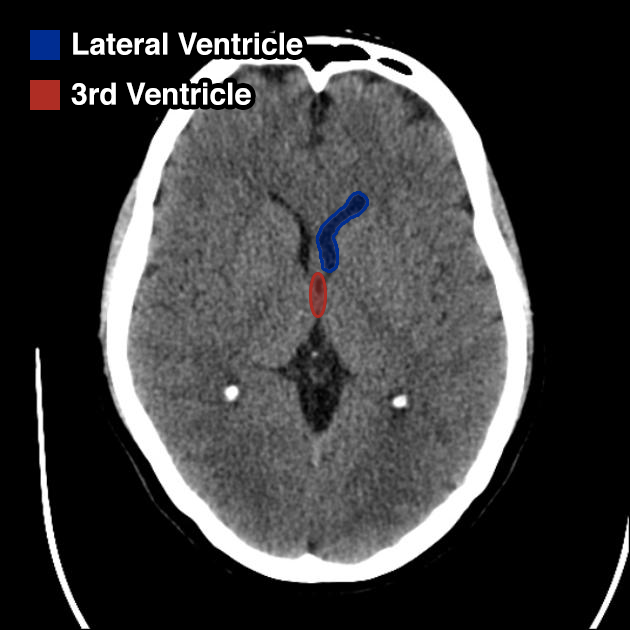 Blood: Blood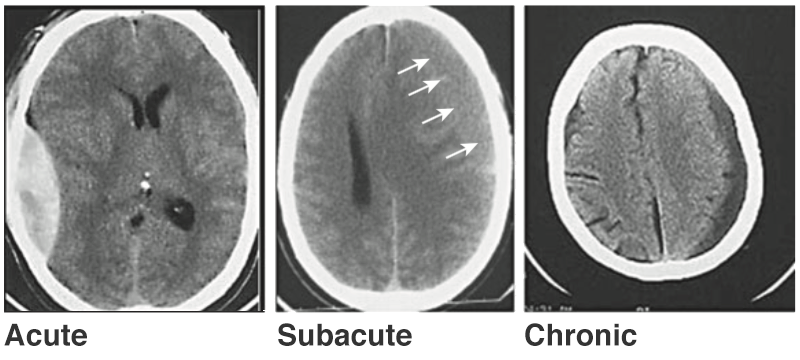 Density

Acute: hyperdense (50-100HU)
1-2wks: isodense with brain
2-3wks: hypodense with brain
Types/Locations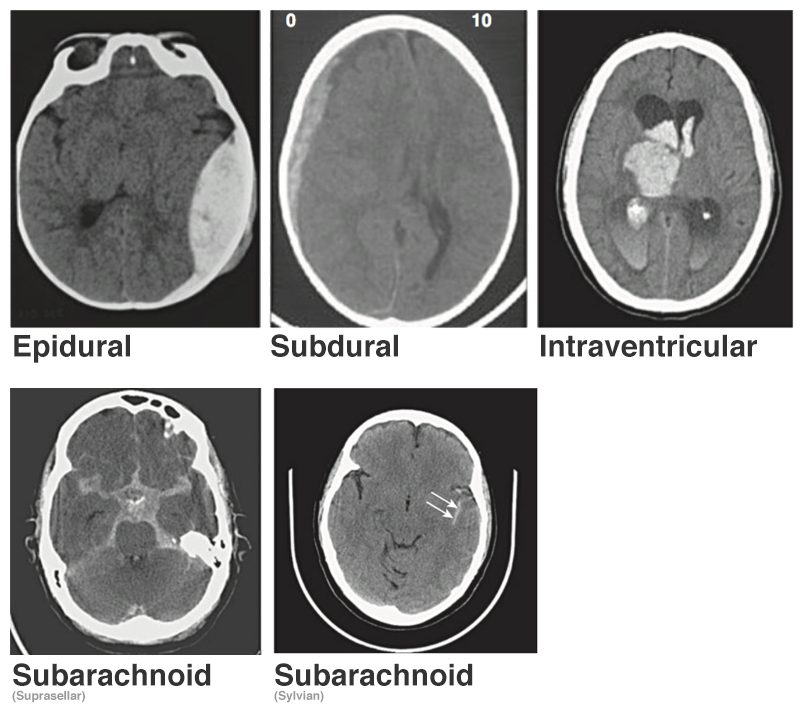 Intraparenchymal Hemorrhage/Contusions

Sudden deceleration of the head causes the brain to impact on bony prominences (e.g., temporal, frontal, occipital poles).
Non-traumatic hemorrhagic lesions seen more frequently in elderly and located in basal ganglia.

Intraventricular Hemorrhage

White density in otherwise black ventricular spaces, can lead to obstructive hydrocephalus and elevated ICP.
Associated with worse prognosis in trauma.

Subarachnoid Hemorrhage

Hemorrhage into subarachnoid space usually filled with CSF (cistern, brain convexity).

Extracranial Hemorrhage

Presence of significant extracranial blood or soft-tissue swelling should point examiner to evaluation of underlying brain parenchyma, opposing brain parenchyma (for contrecoup injuries) and underlying bone for identification of fractures.
Can: Cisterns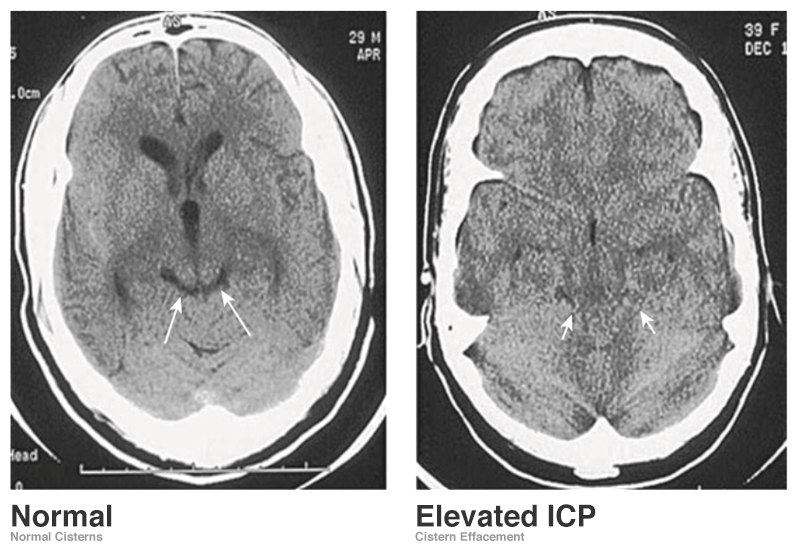 Evaluating the cisterns is important for the identification of increased intracranial pressures (assessed by effacement of spaces) and presence of subarachnoid blood.
Circummesencephalic: CSF ring around midbrain and most sensitive marker for elevated ICP
Suprasellar: Star-shaped space above the sella
Quadrigeminal: W-shaped space at the top of the midbrain
Sylvian: Bilateral space between temporal/frontal lobes
Be: Brain
Evaluate the brain parenchyma, including an assessment of symmetry of the gyri/sulci pattern, midline shift, and a clear gray-white differentiation.
Very: Ventricles
Evaluate the ventricles for dilation or compression. Compare the ventricle size to the size of cisterns, large ventricles with normal/compressed cisterns and sulcal spaces suggests obstruction.
Bad: Bone
Switch to bone windows to evaluate for fracture. The identification of small, linear, non-depressed skull fractures may be difficult to identify as they are often confused with sutures – surrogates include pneumocephalus, and abnormal aeration of mastoid air cells and sinuses. The Presence of fractures increases the suspicion for intracranial injury, search adjacent and opposing parenchyma and extra-axial spaces.
Example #1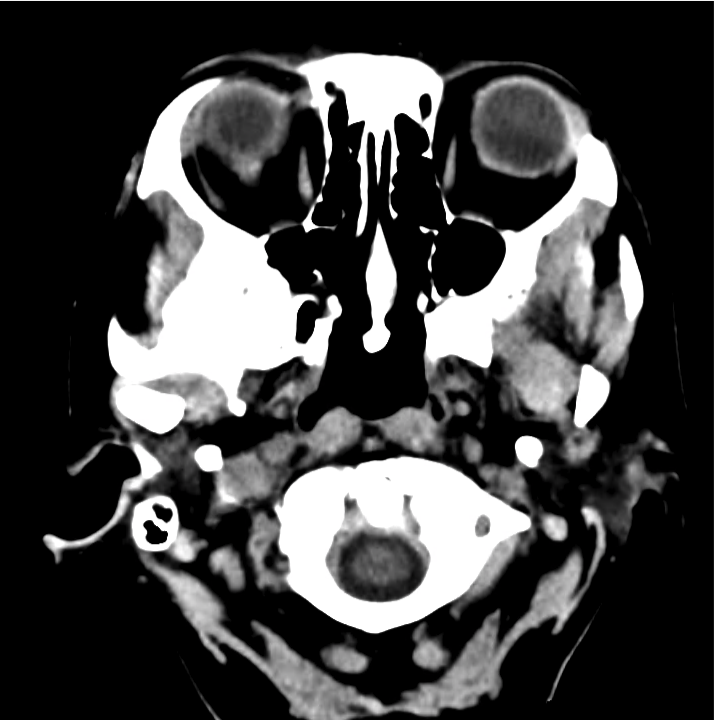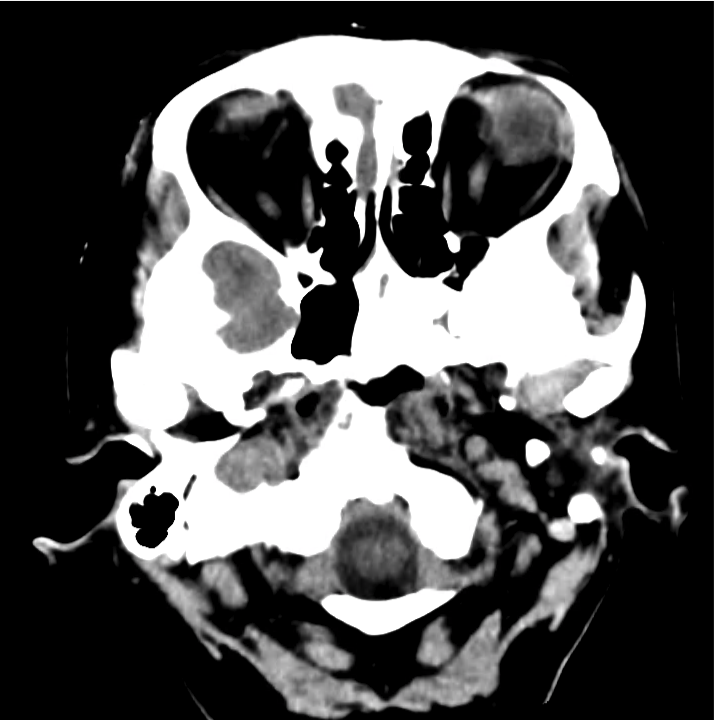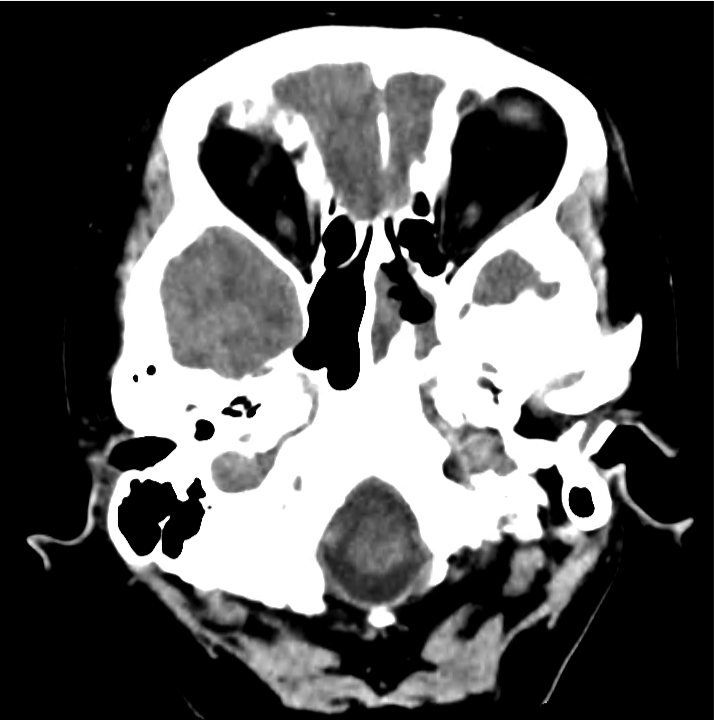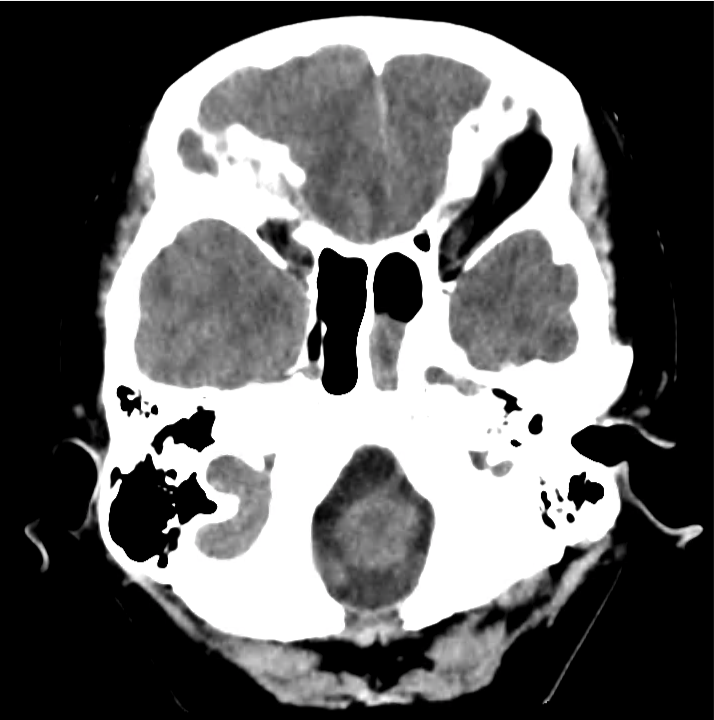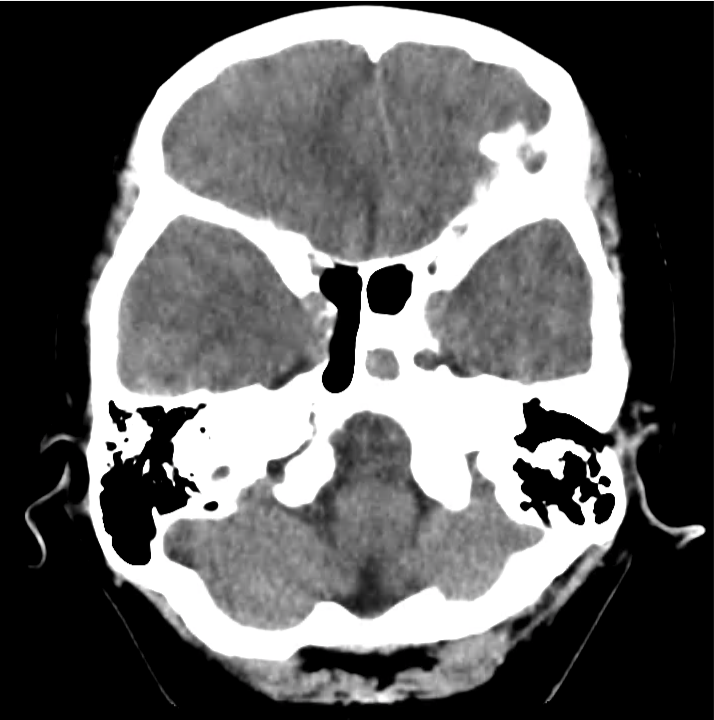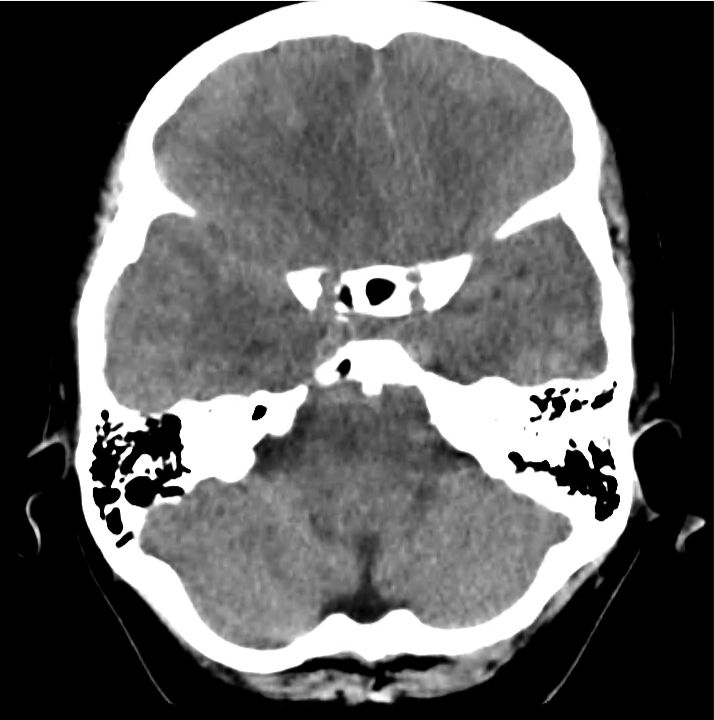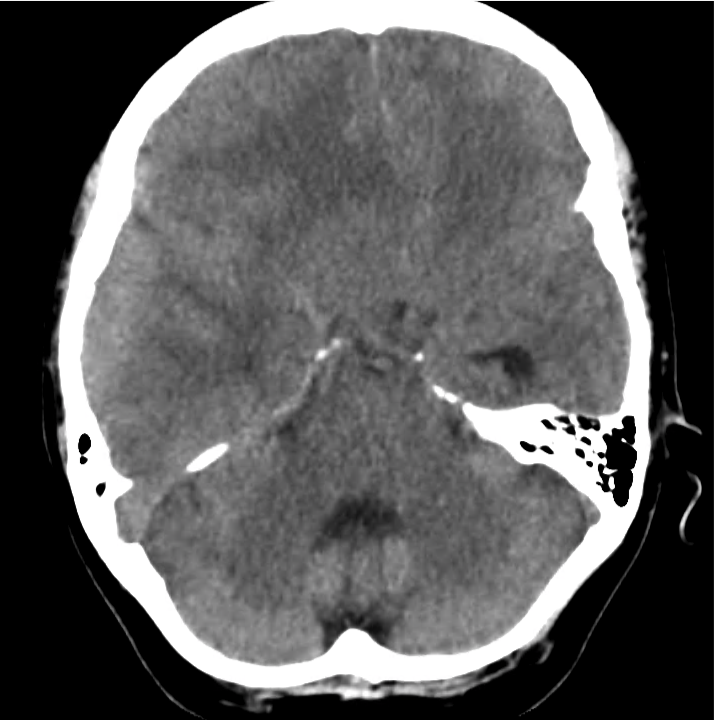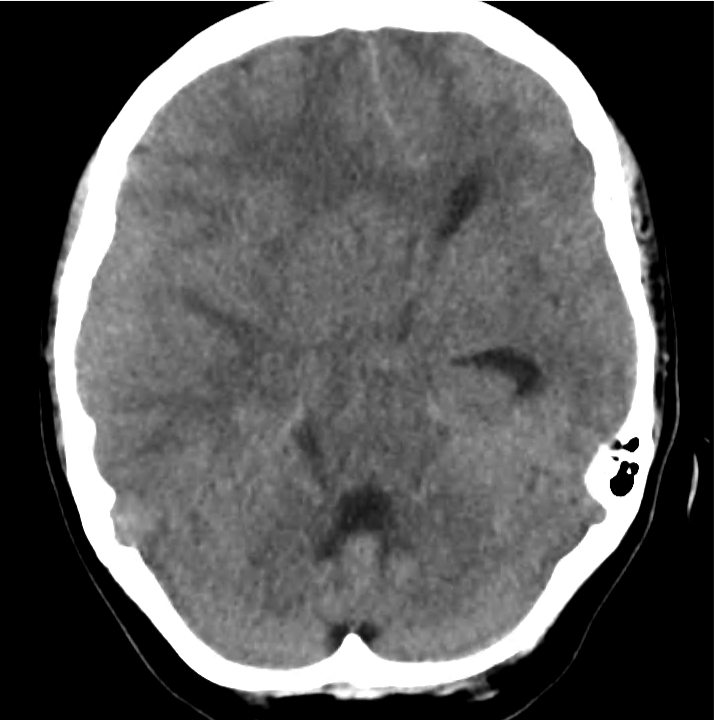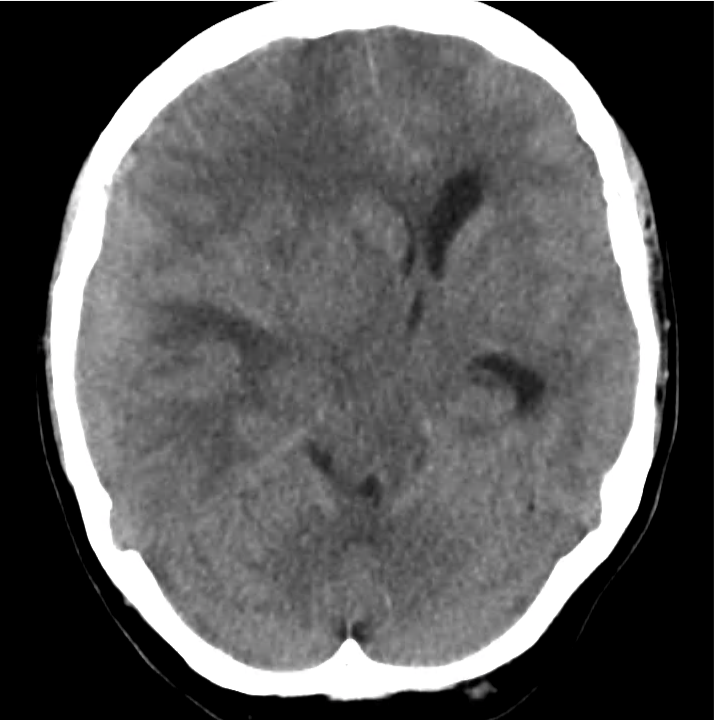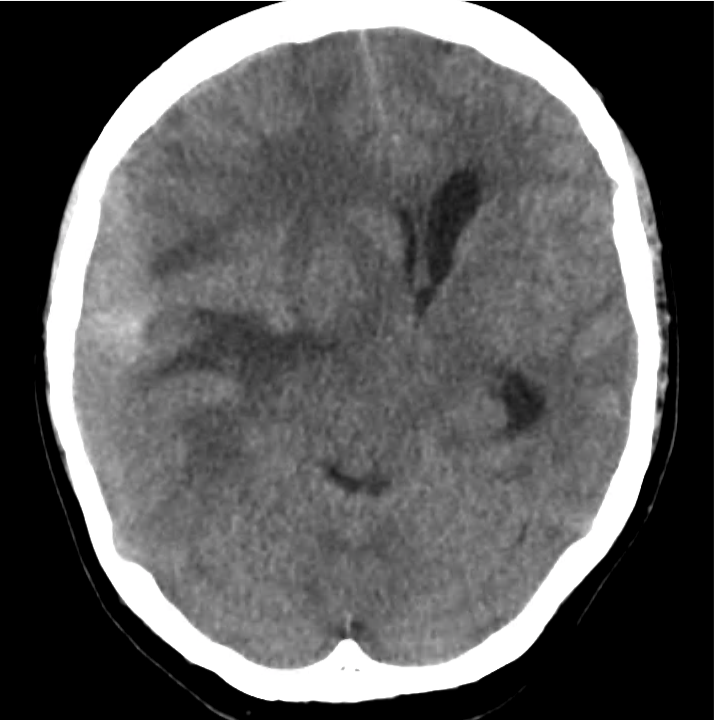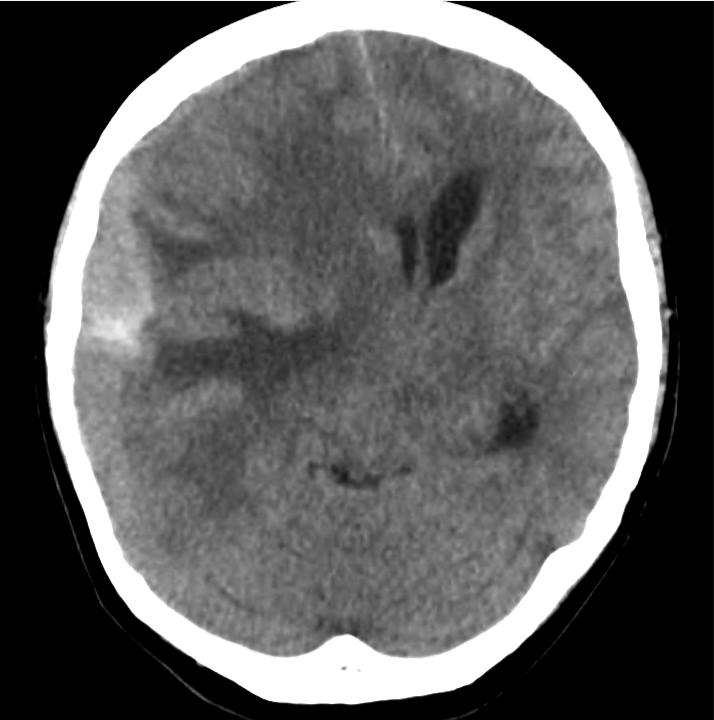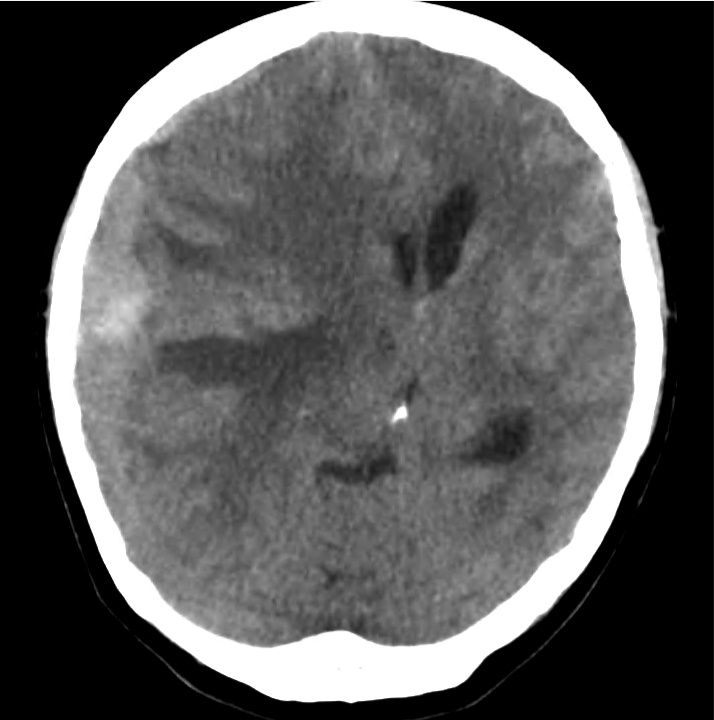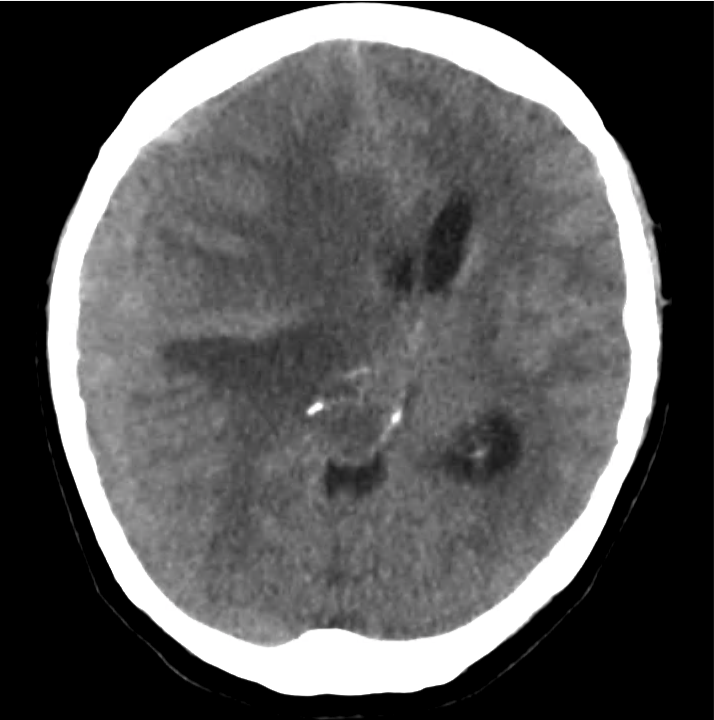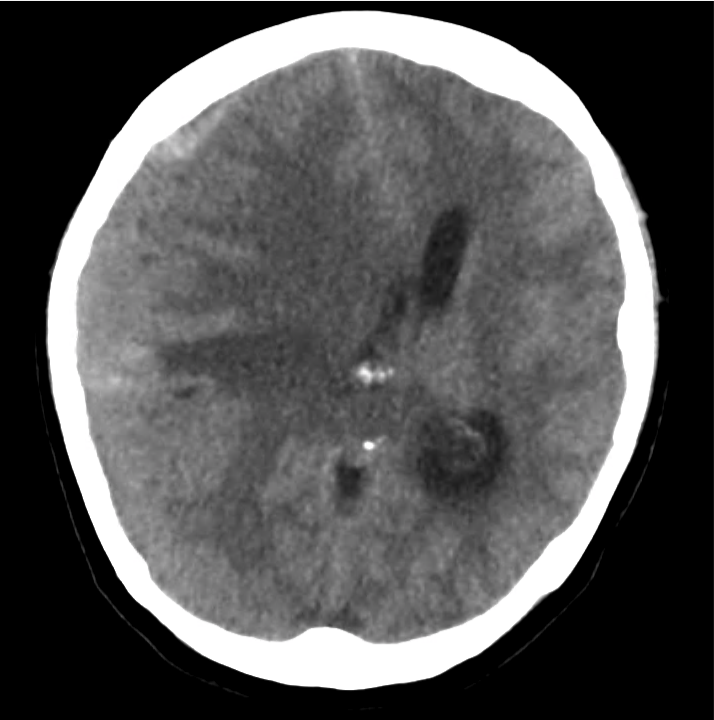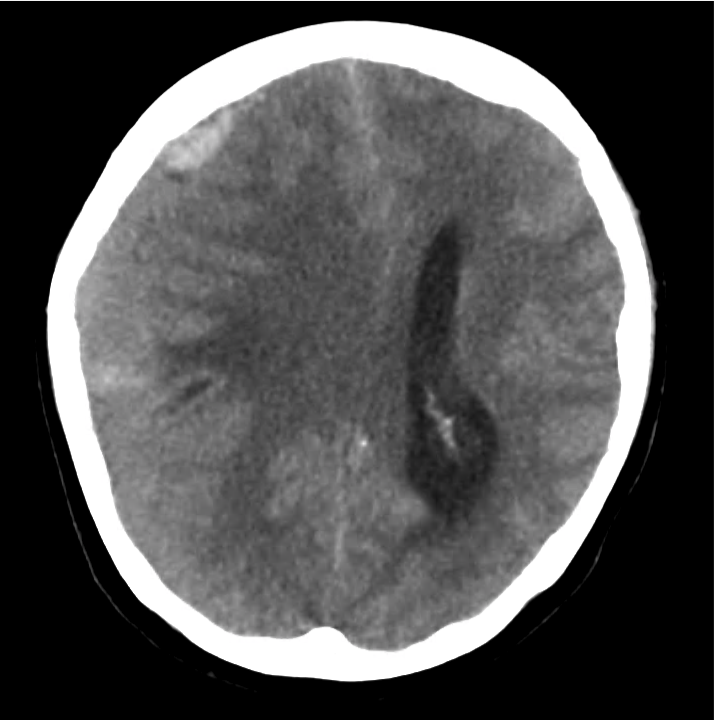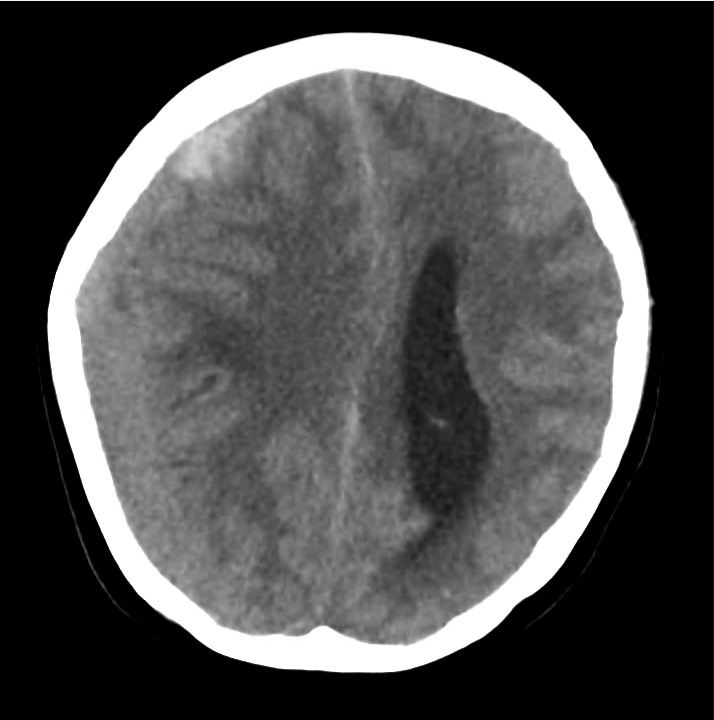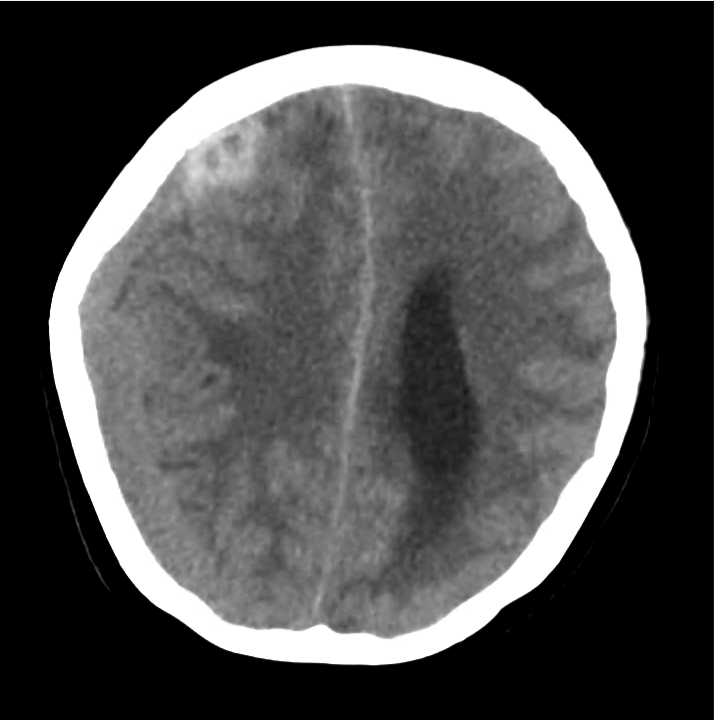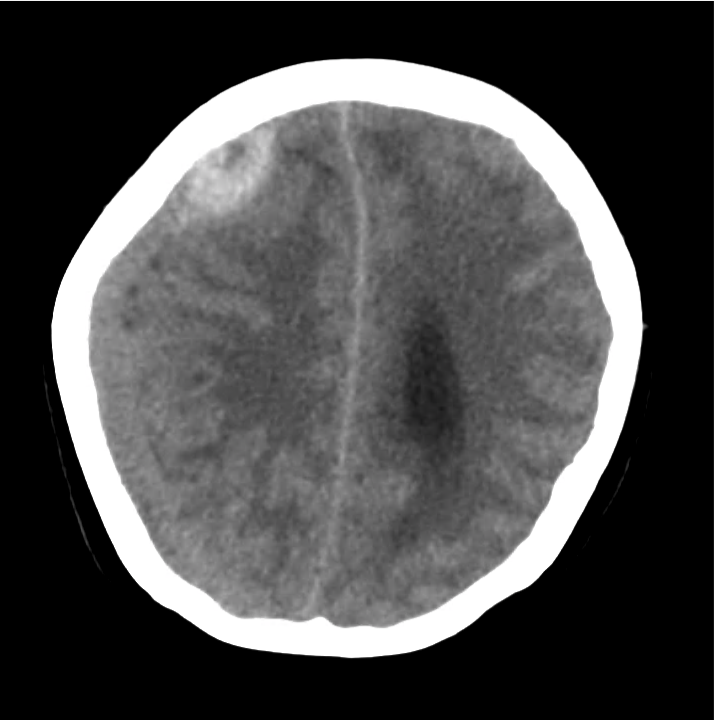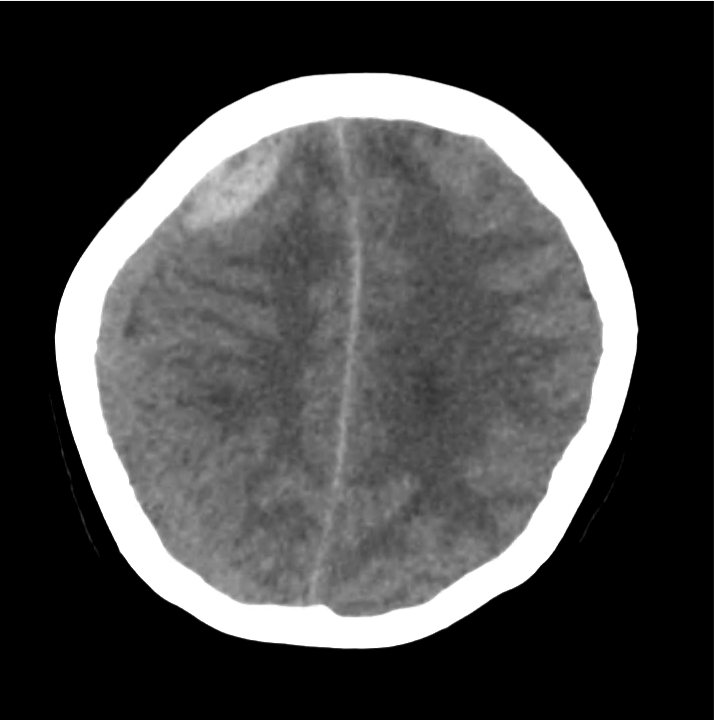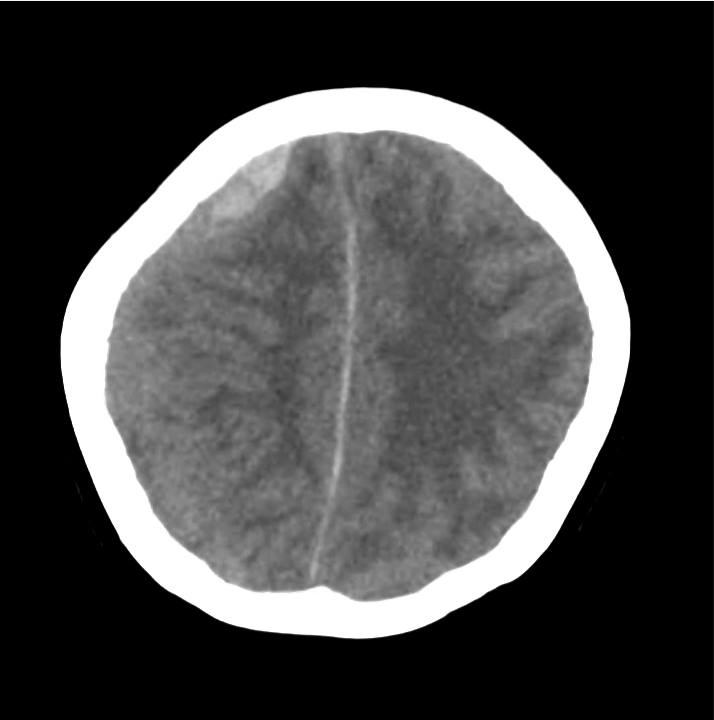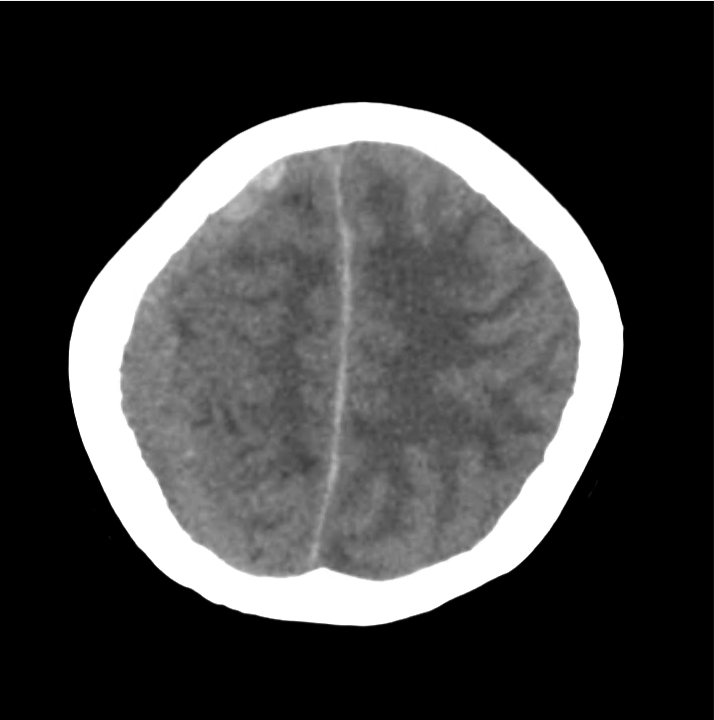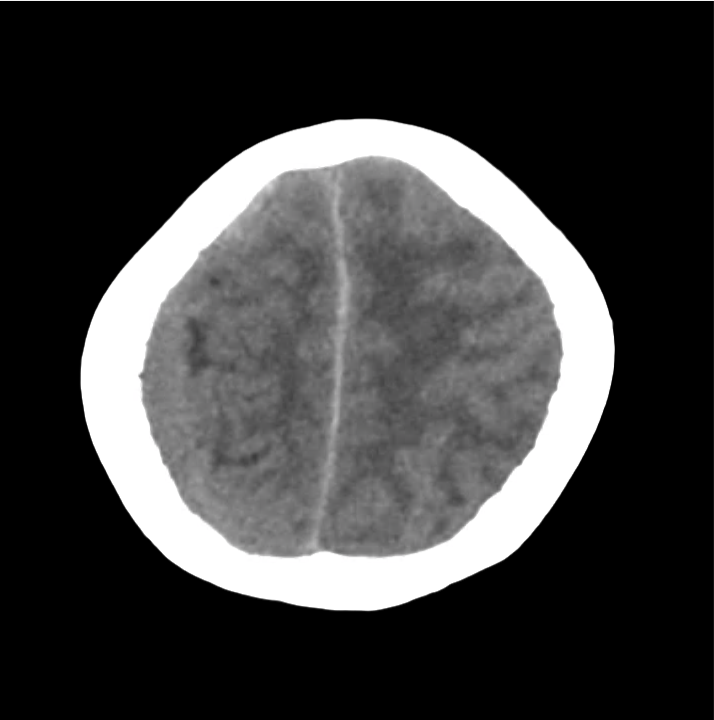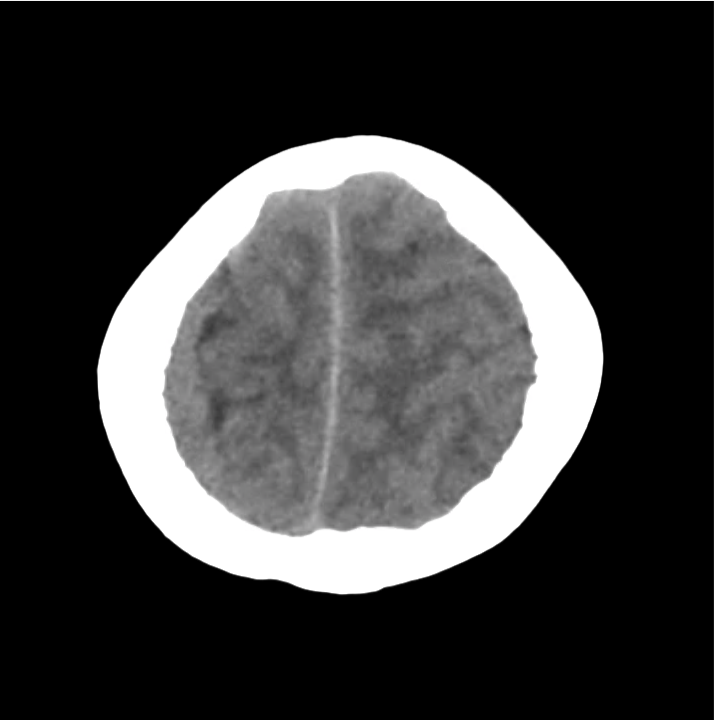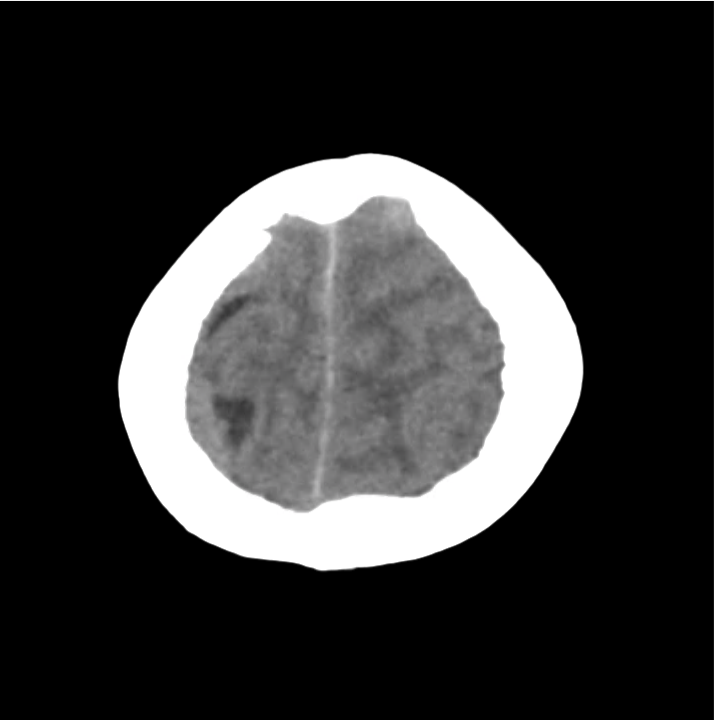 Example #2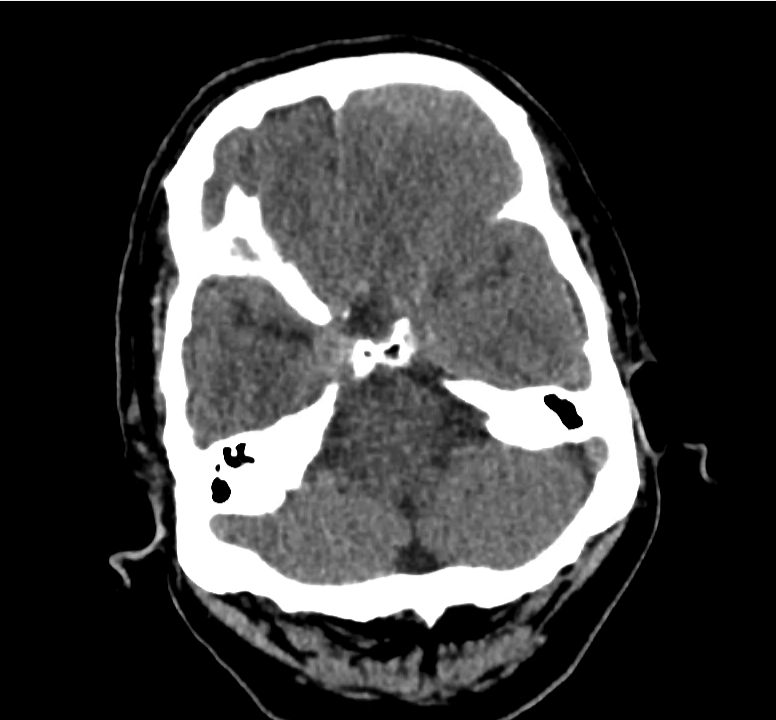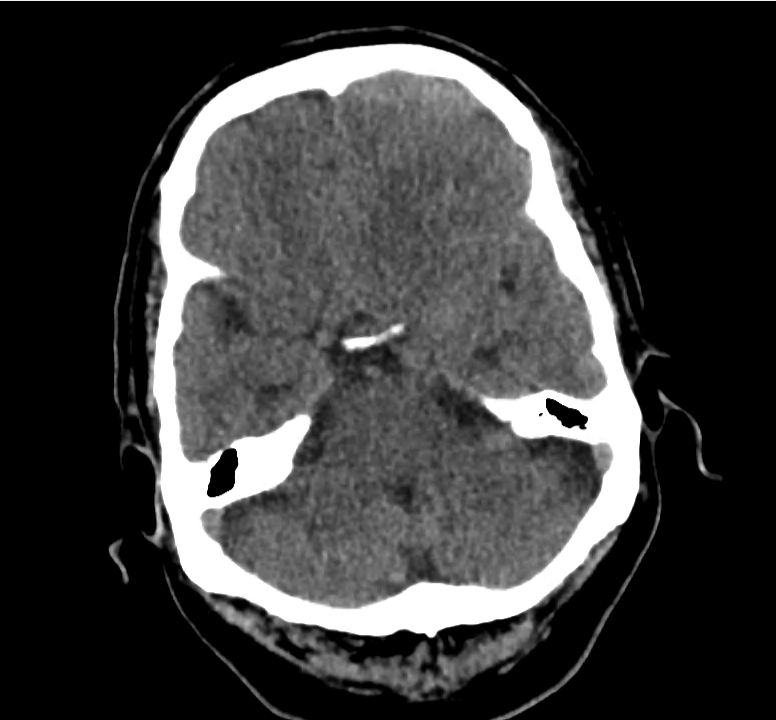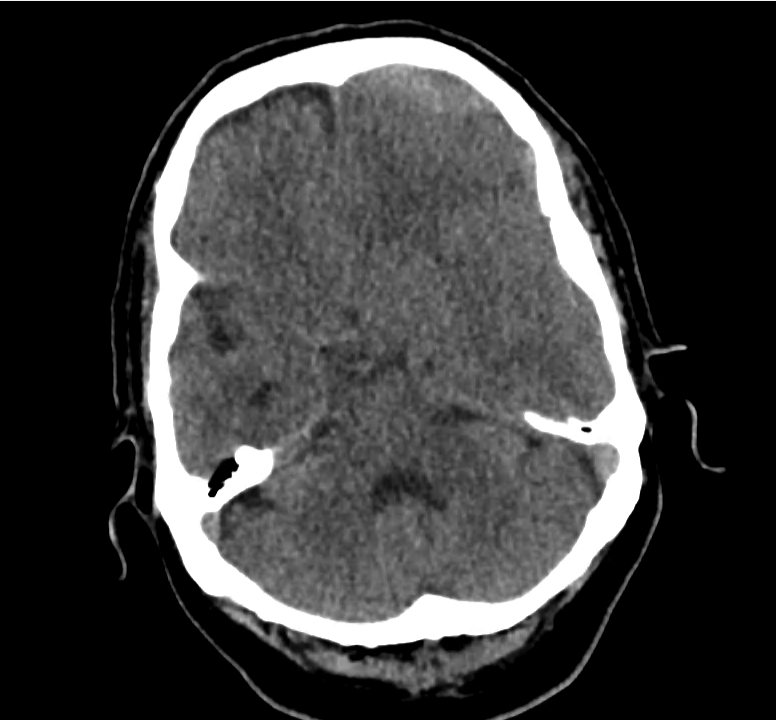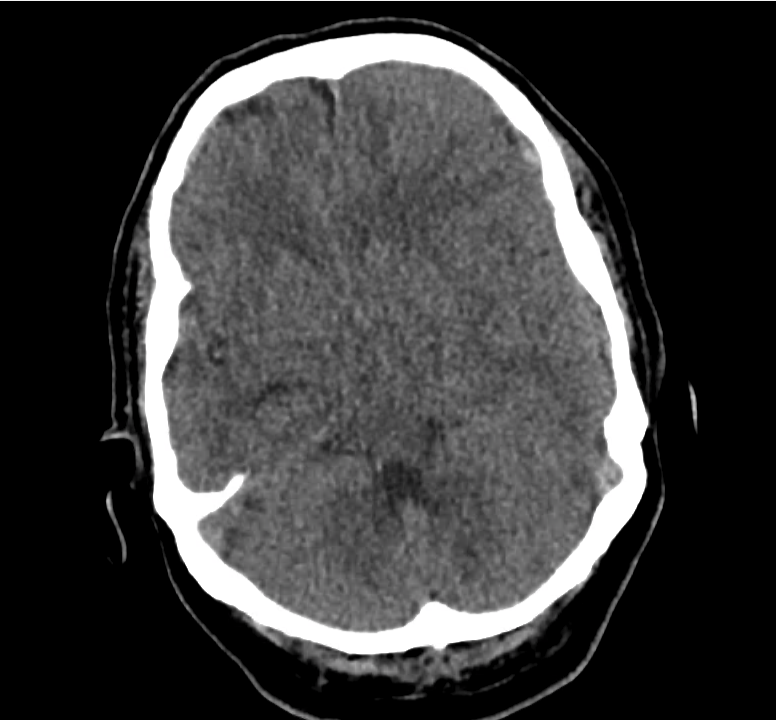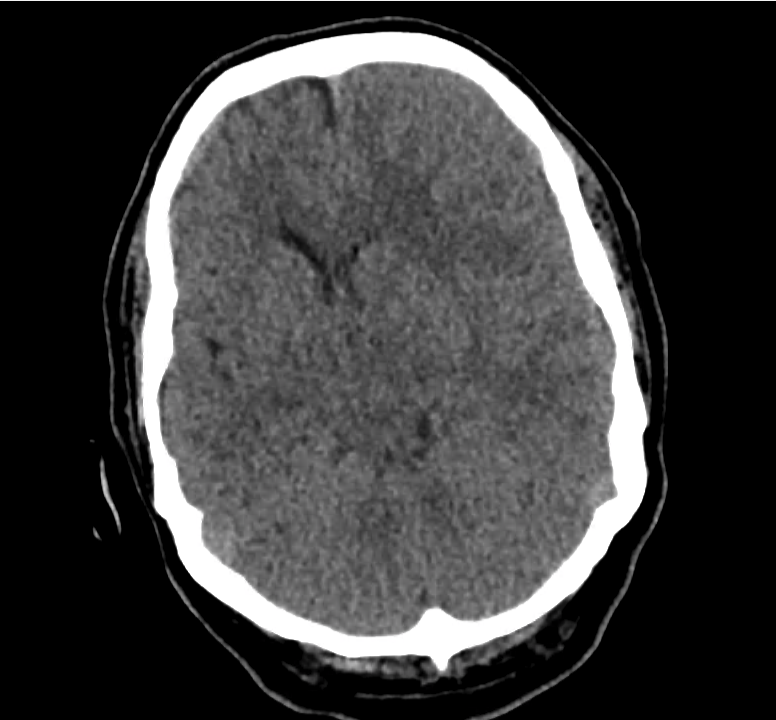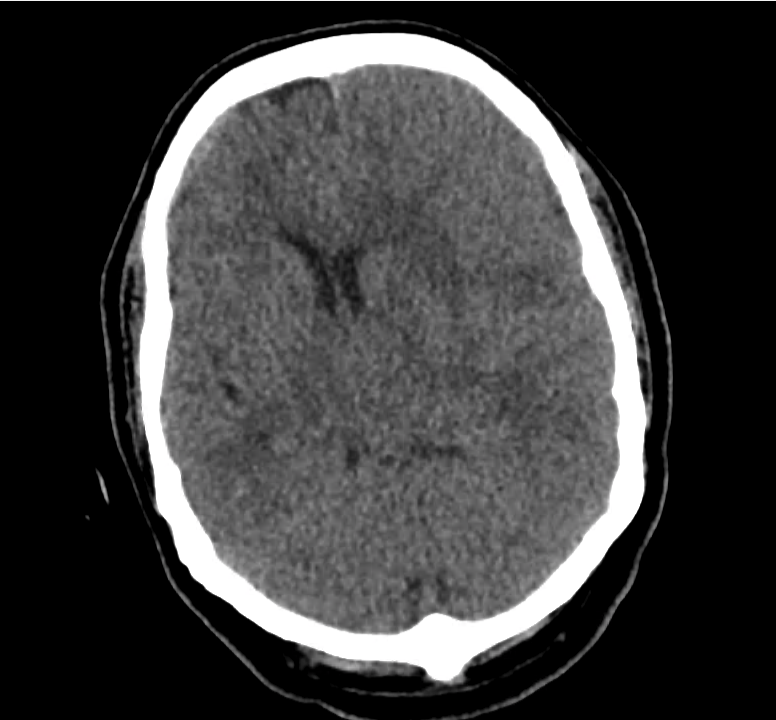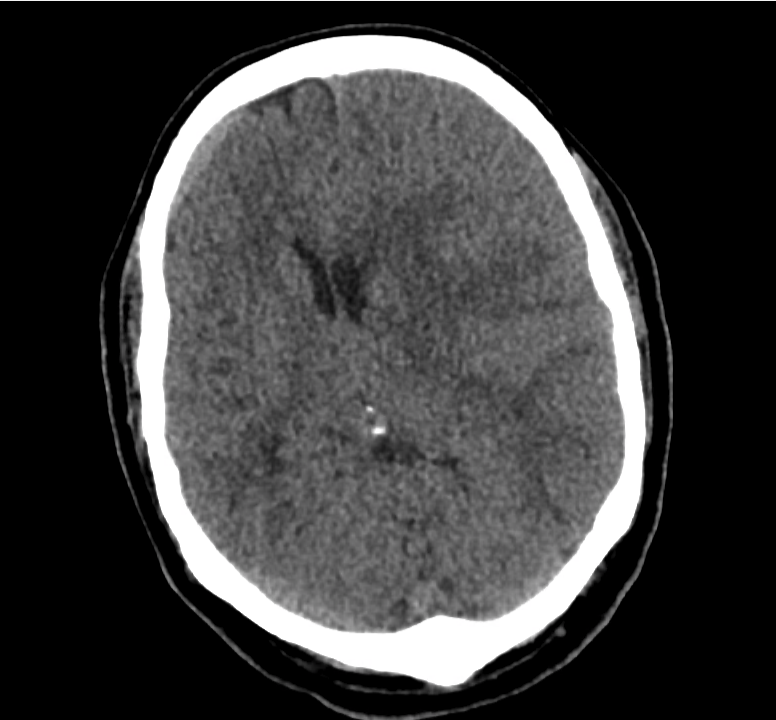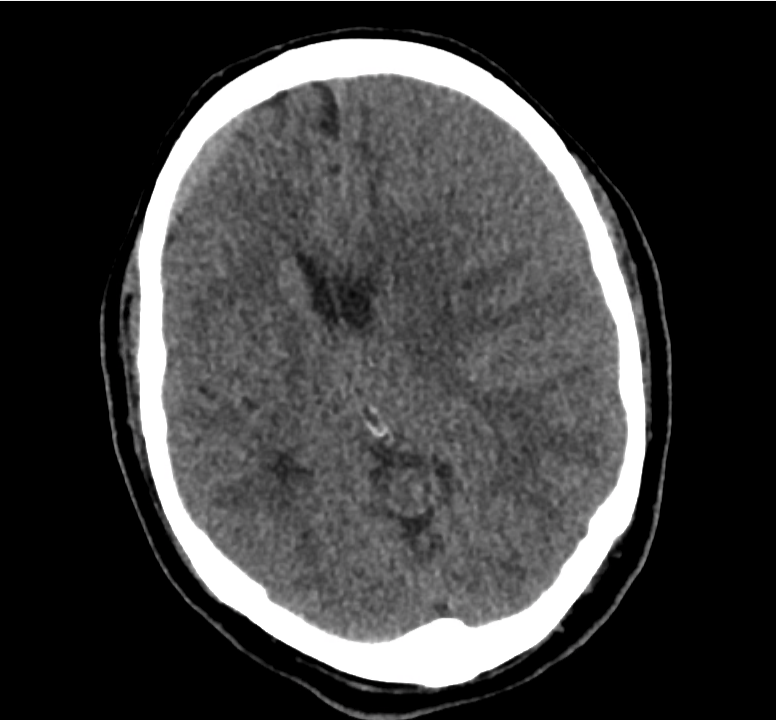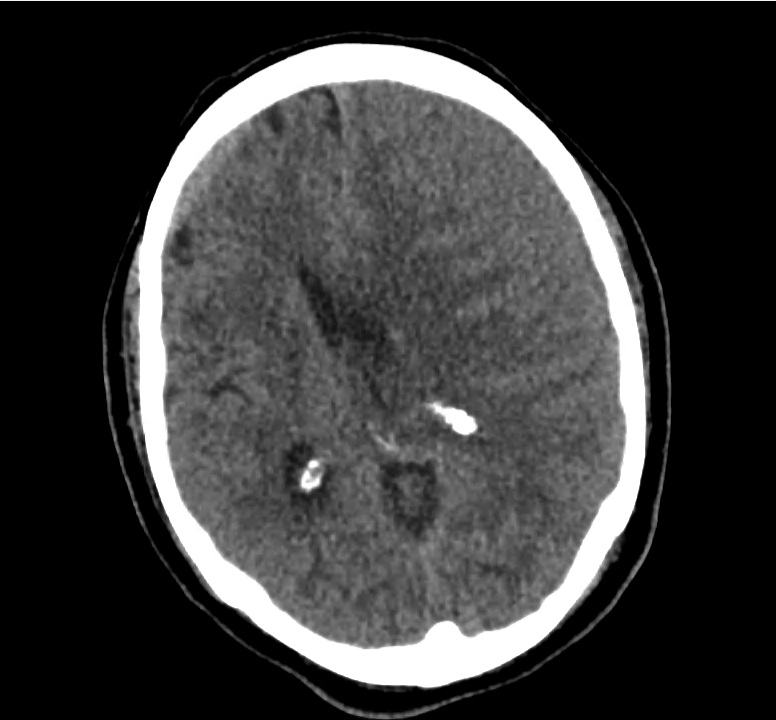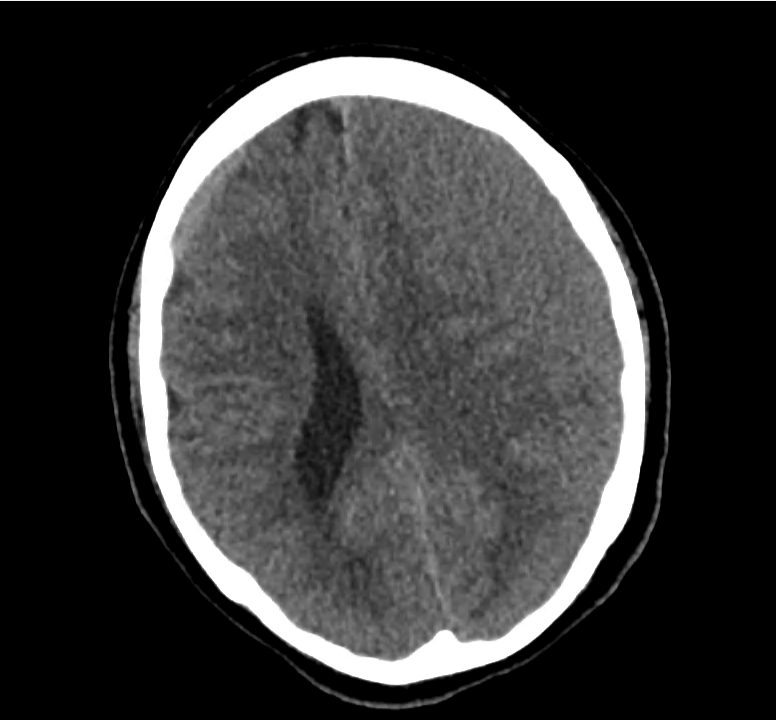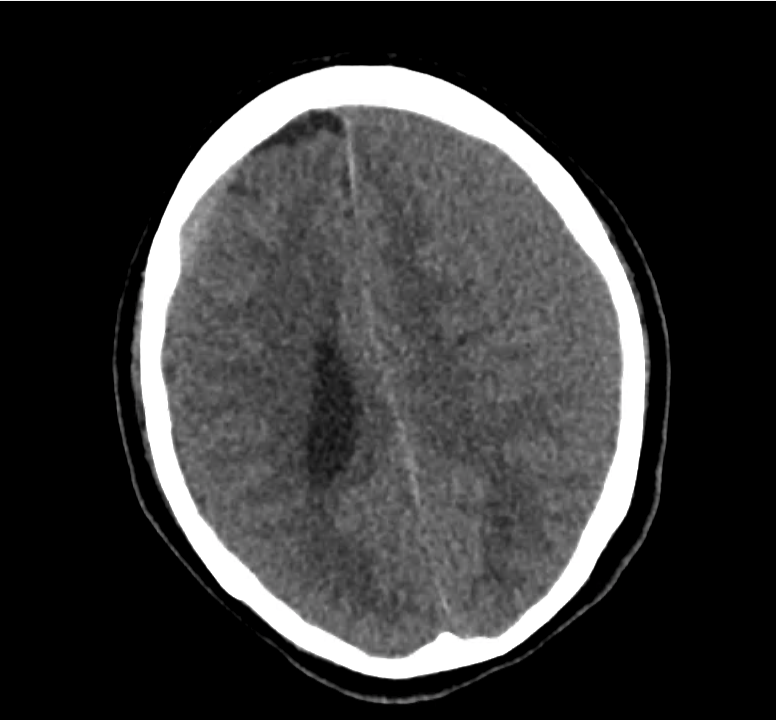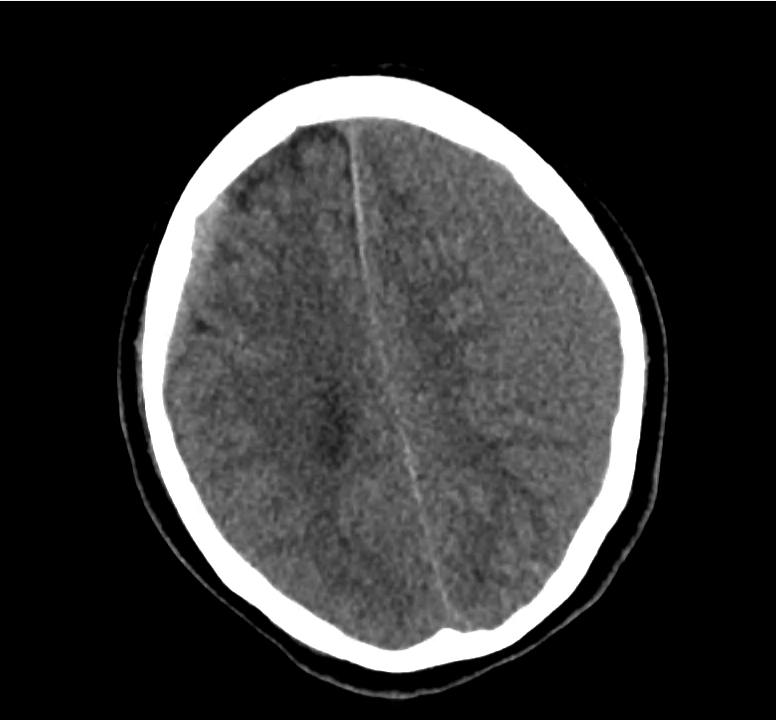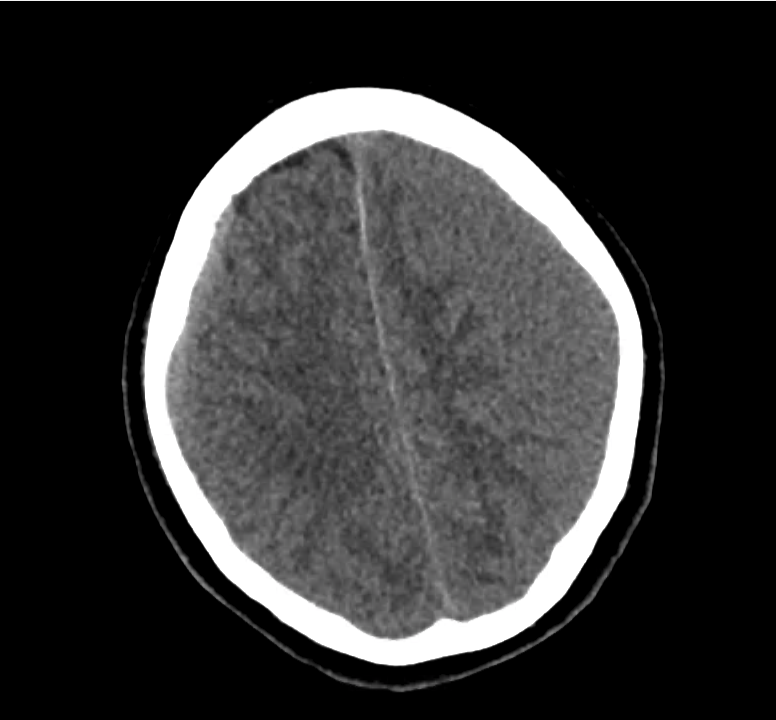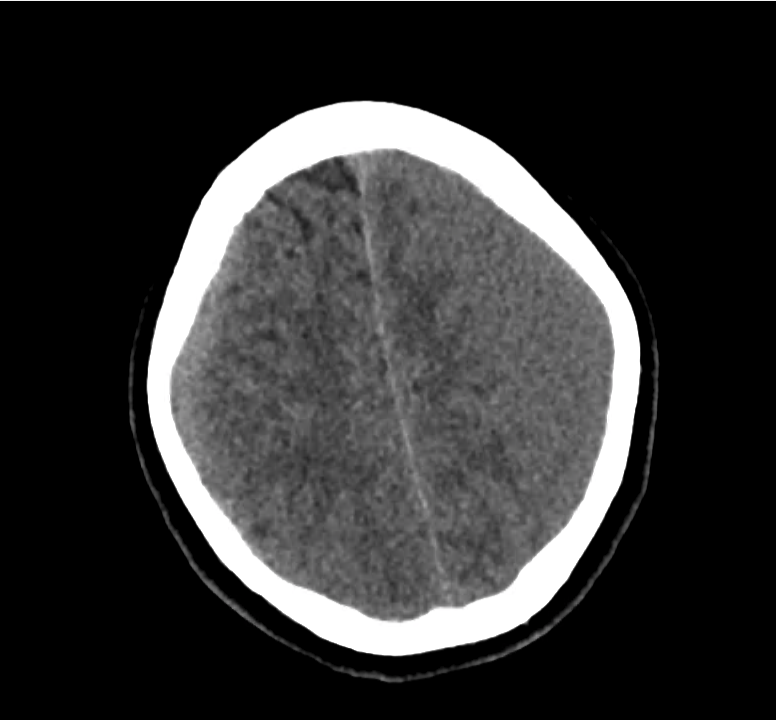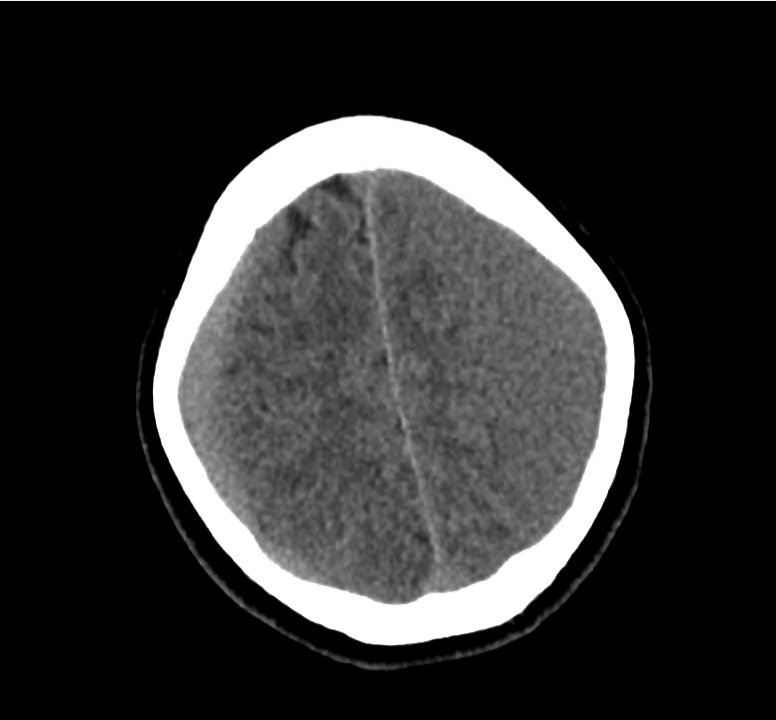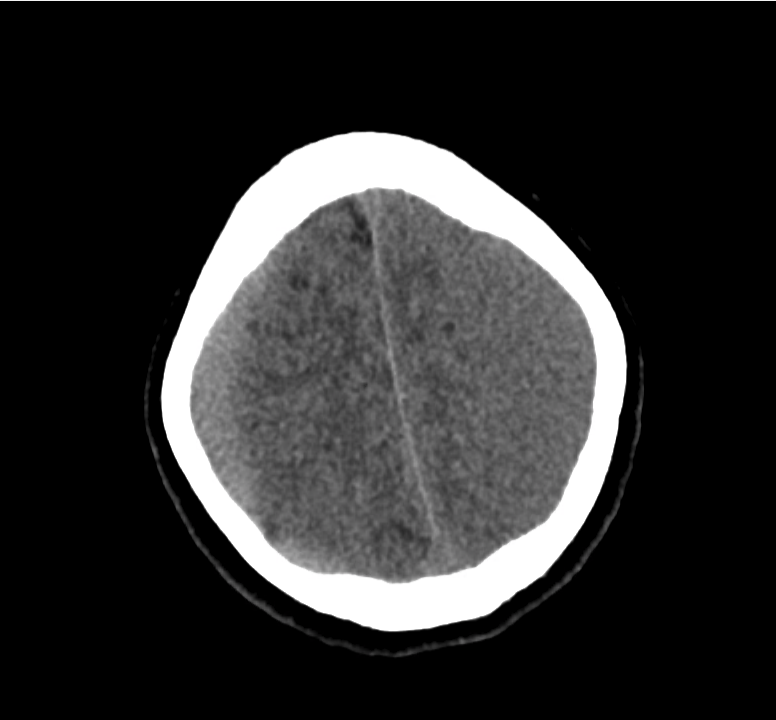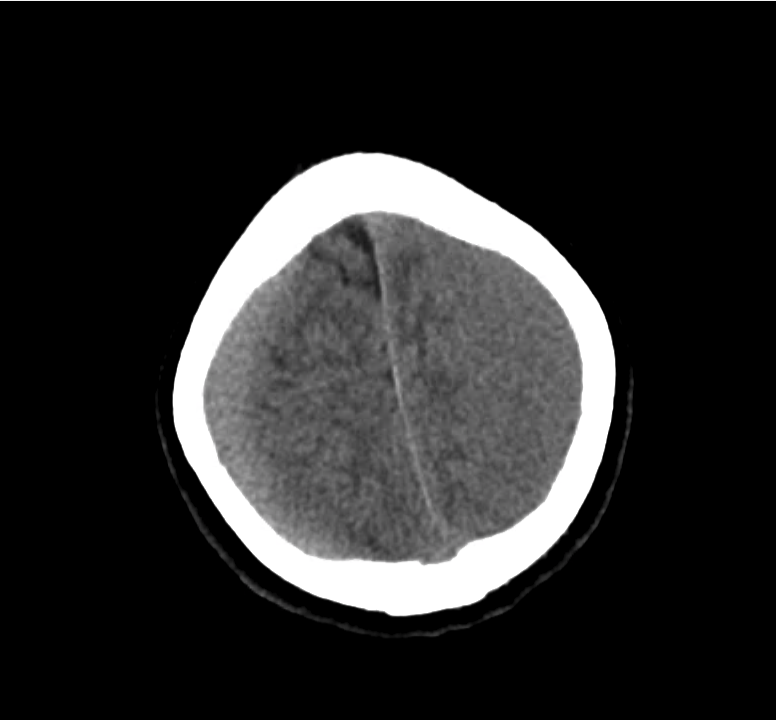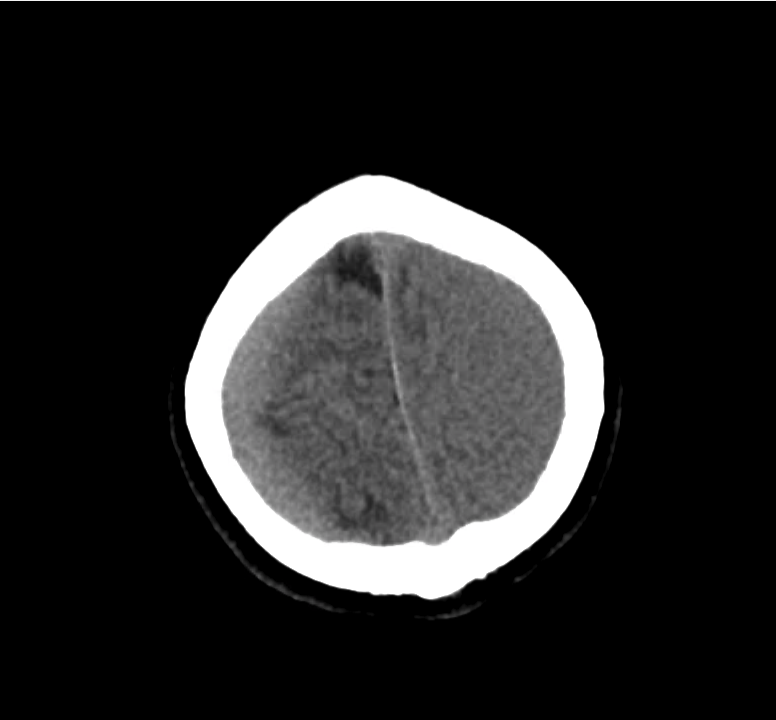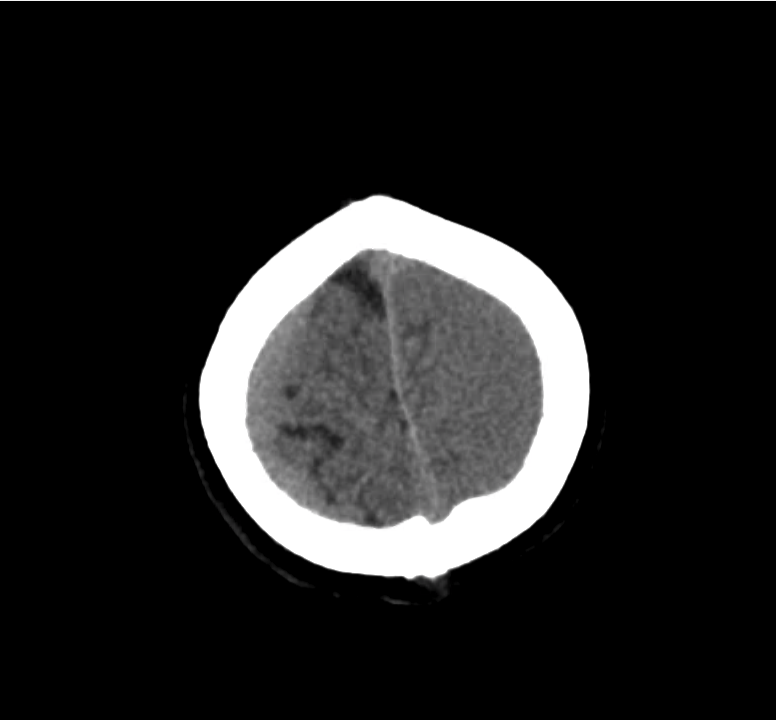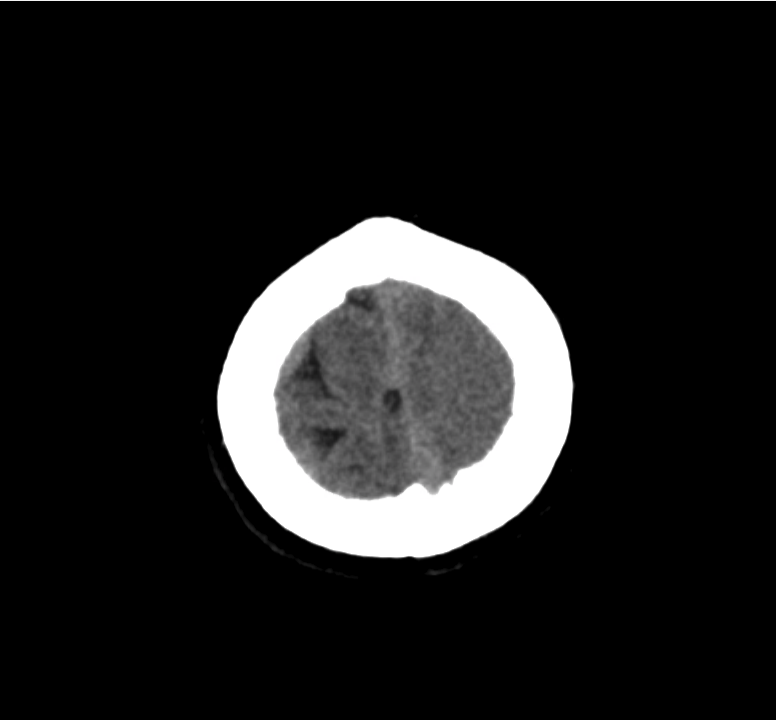 Example #3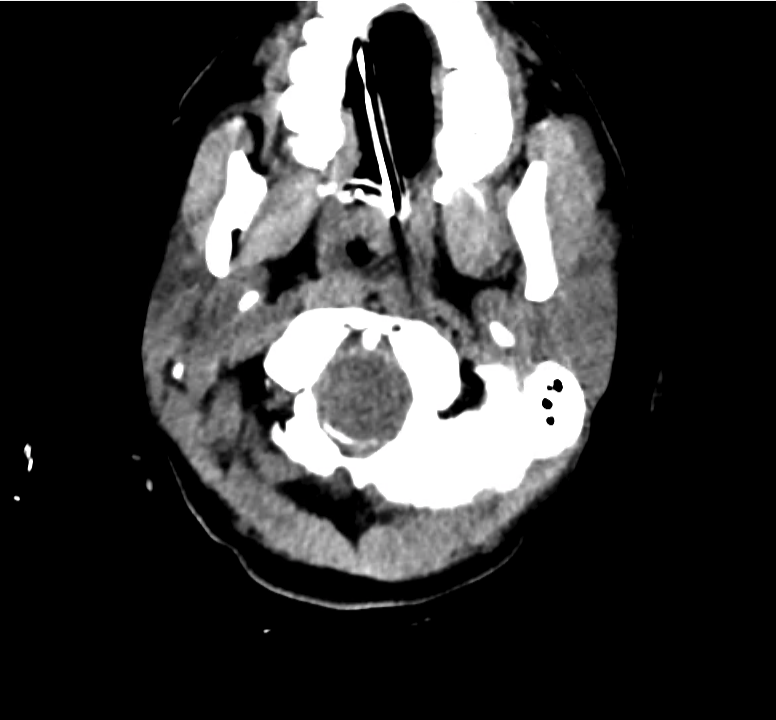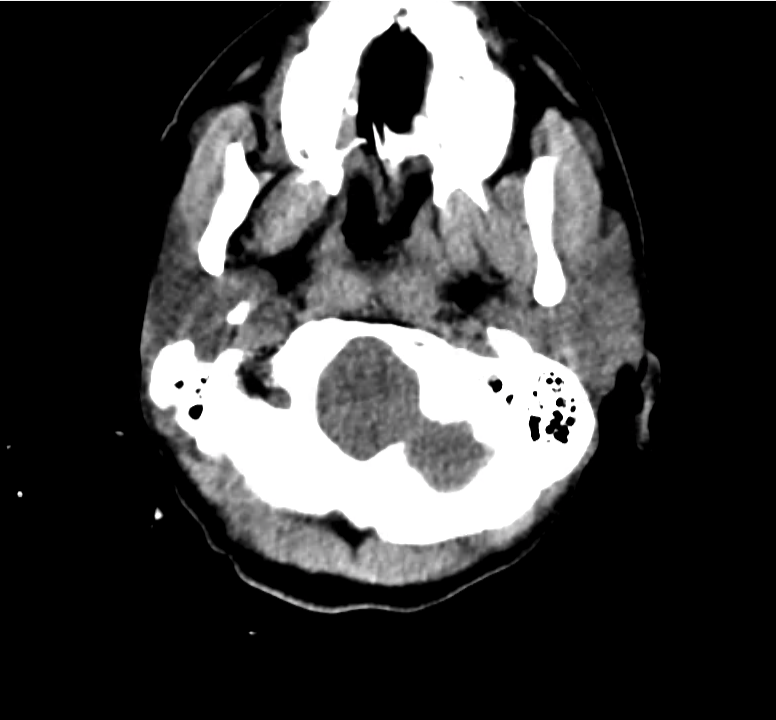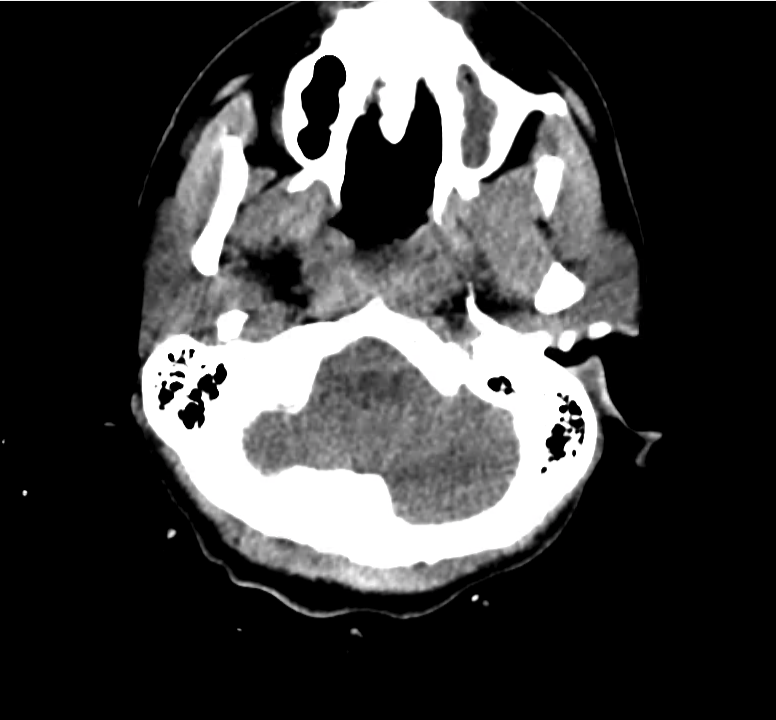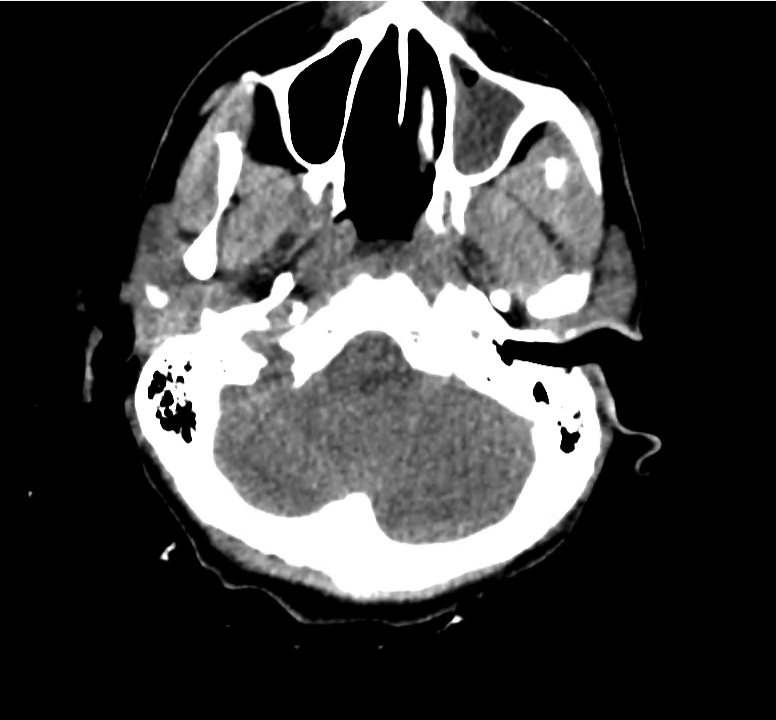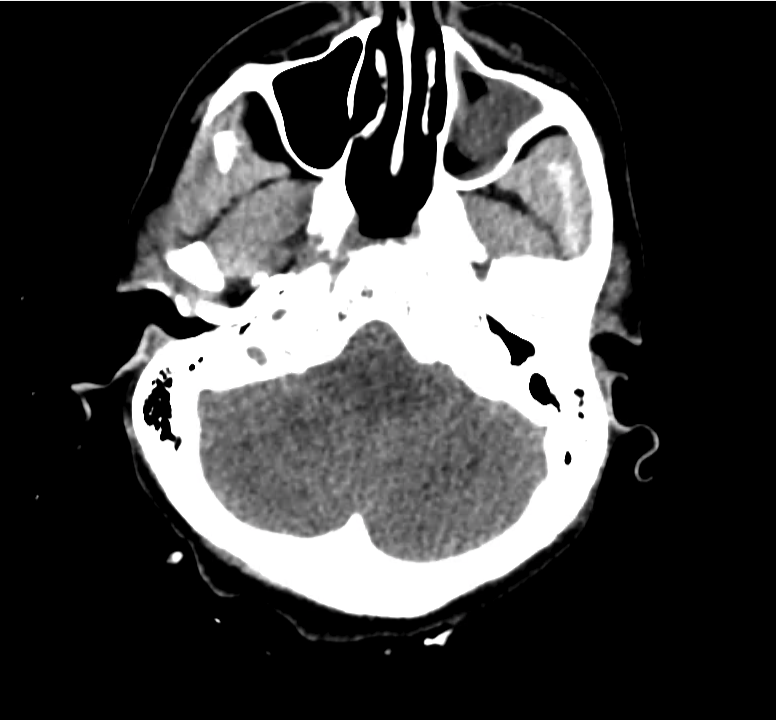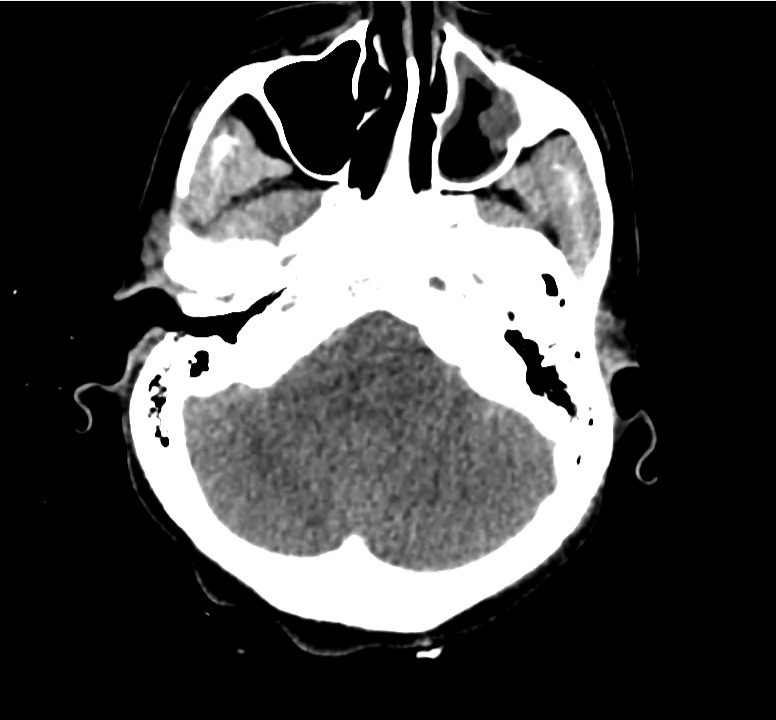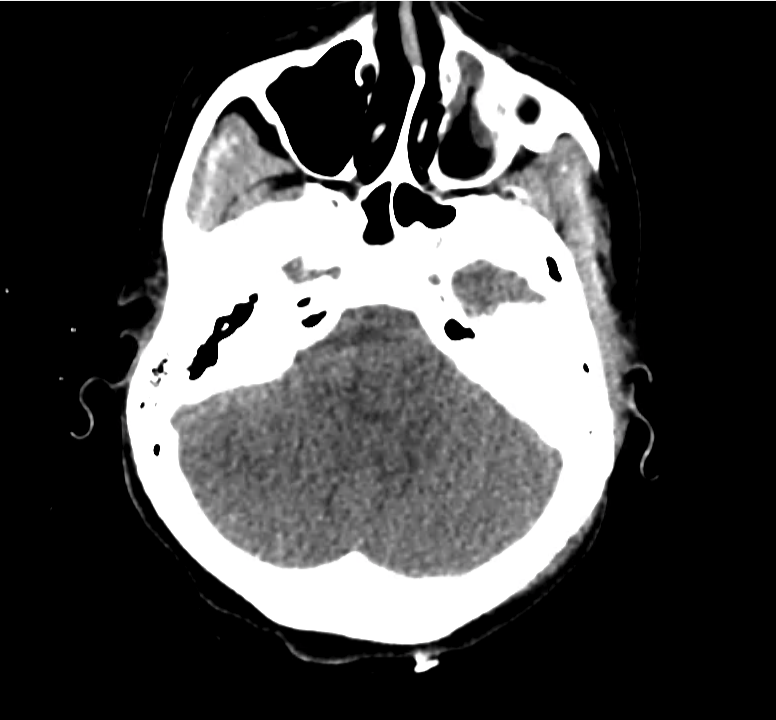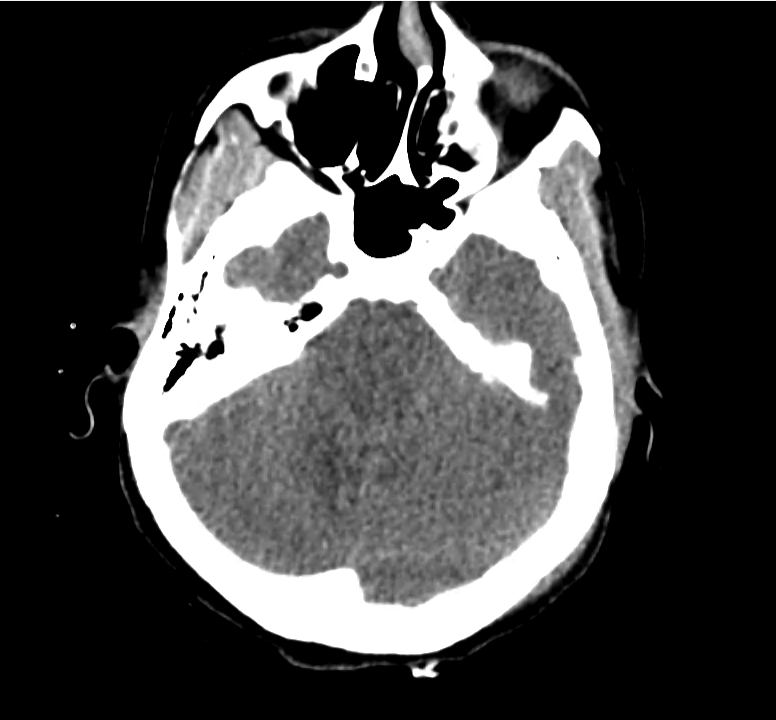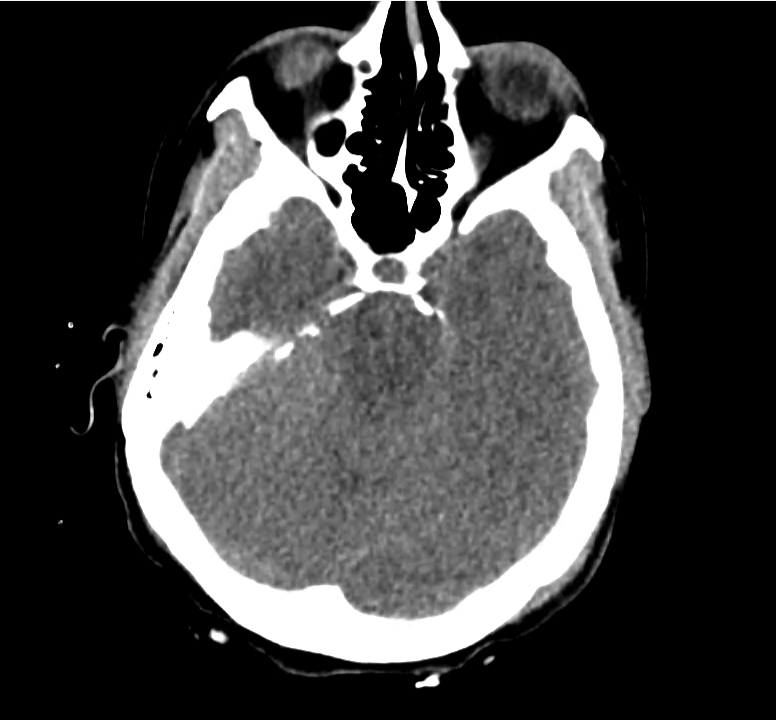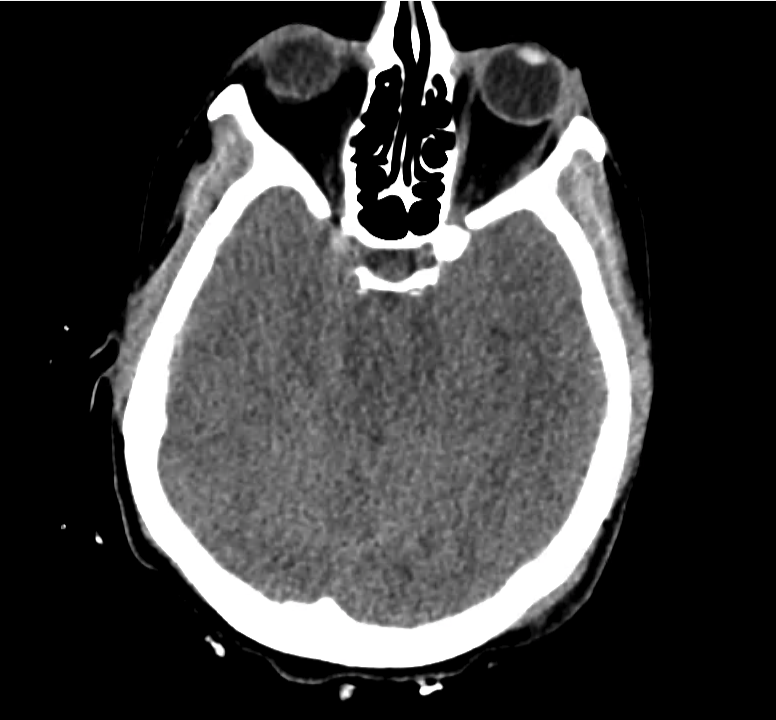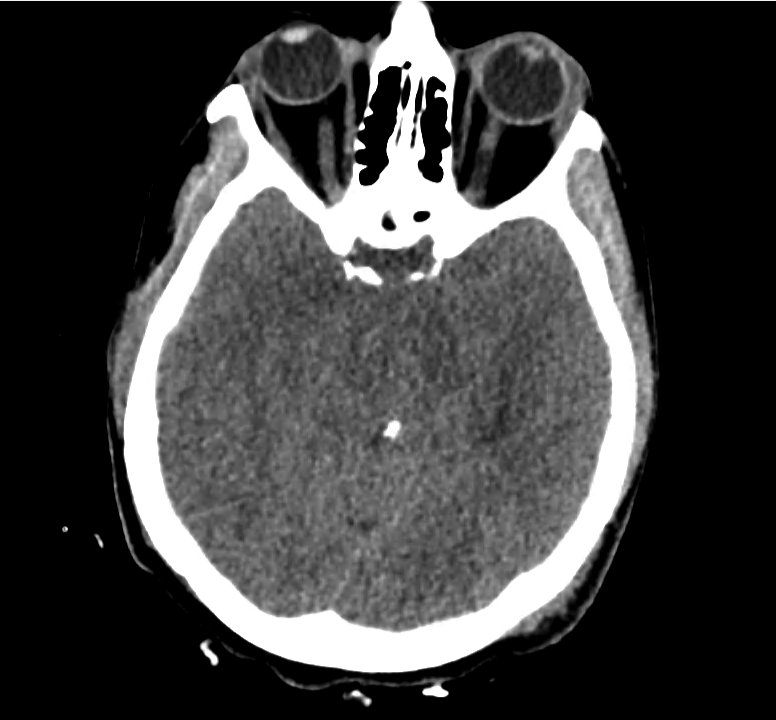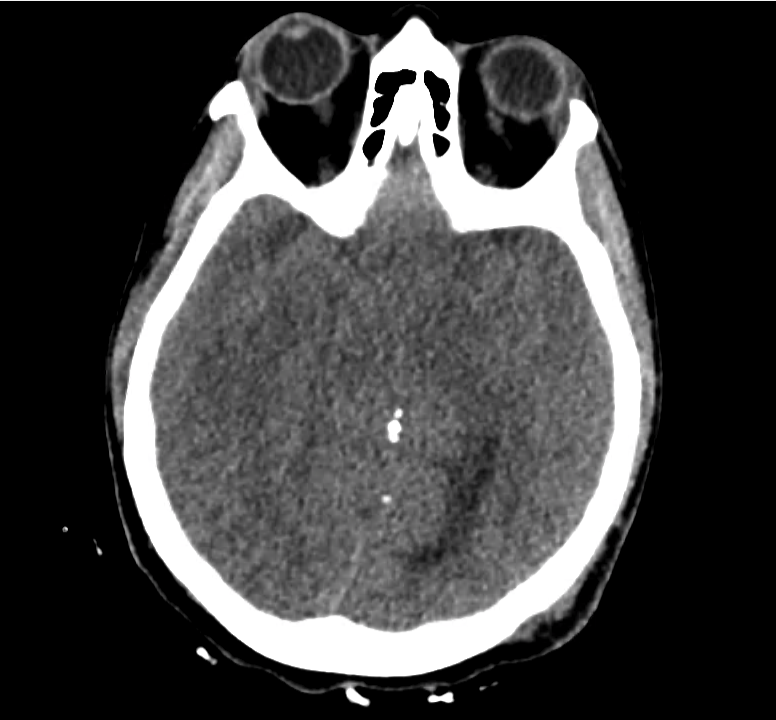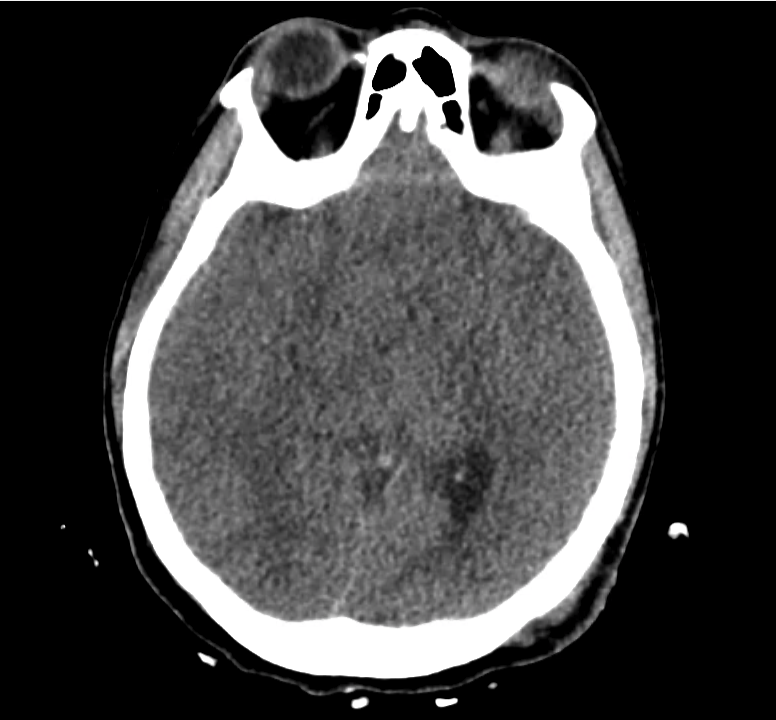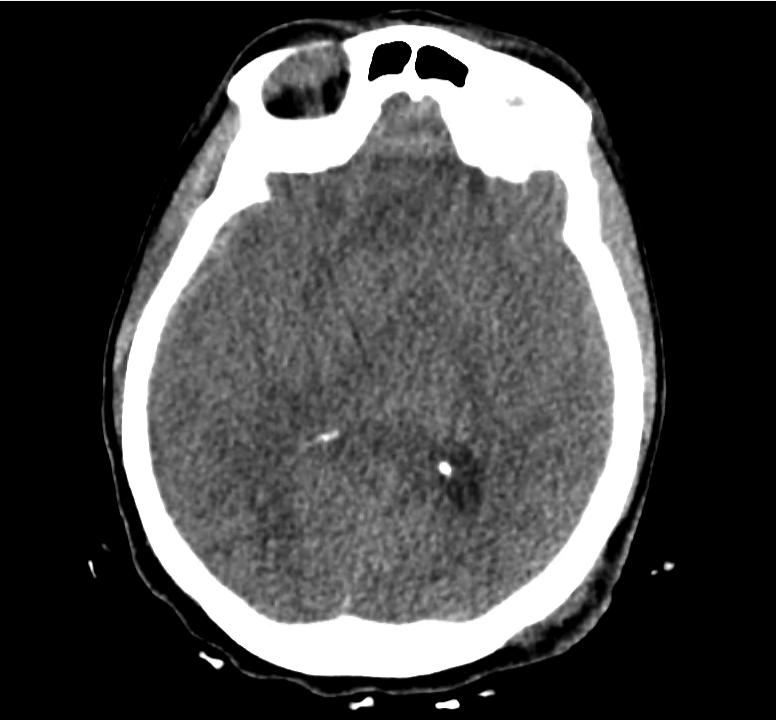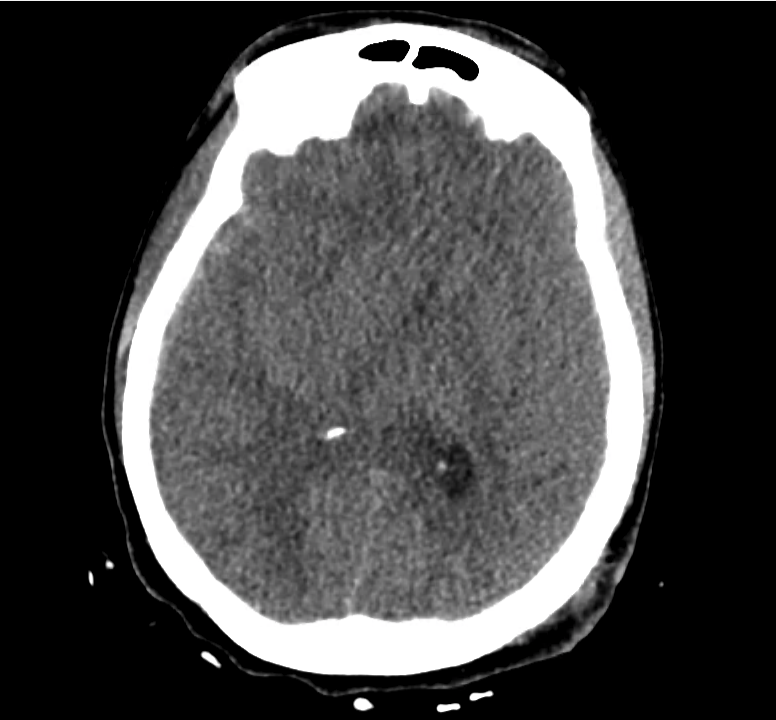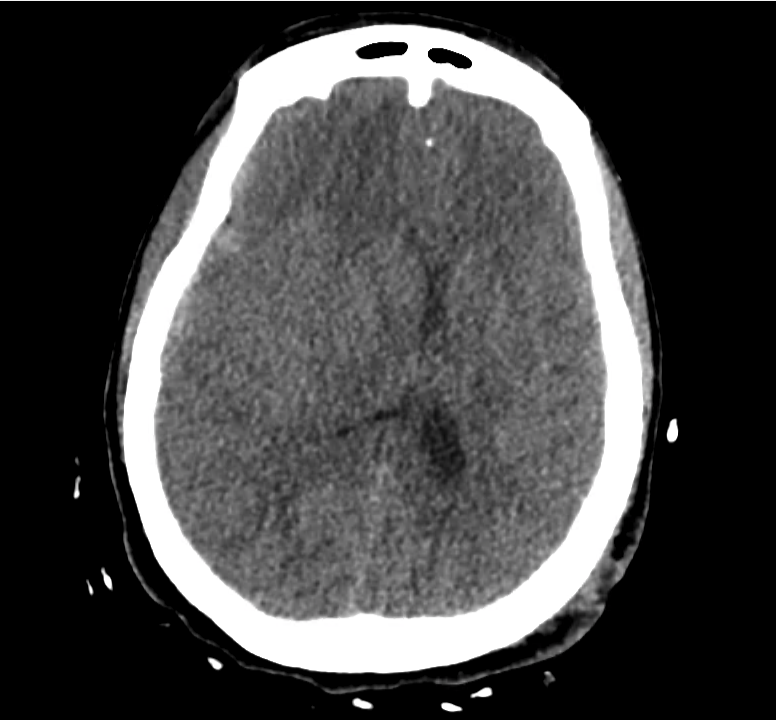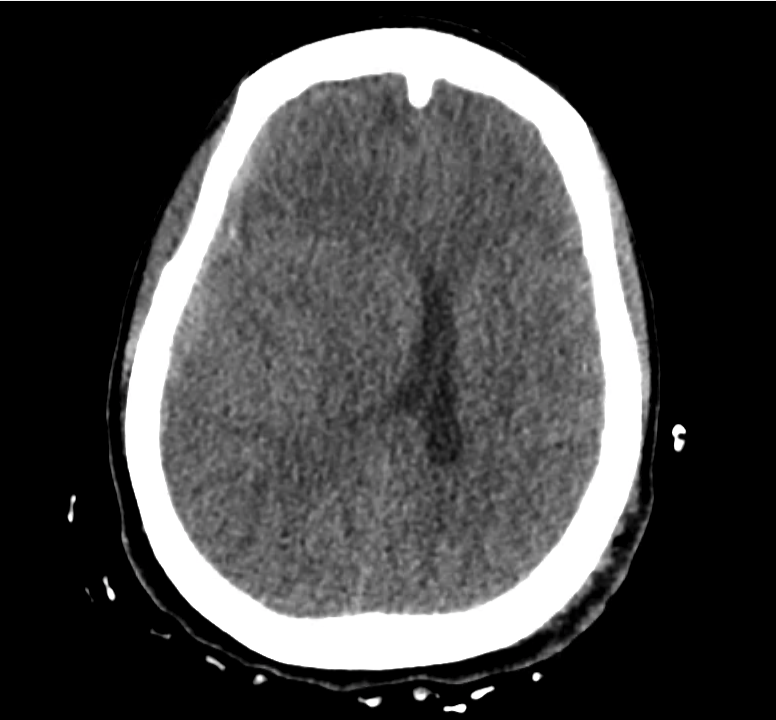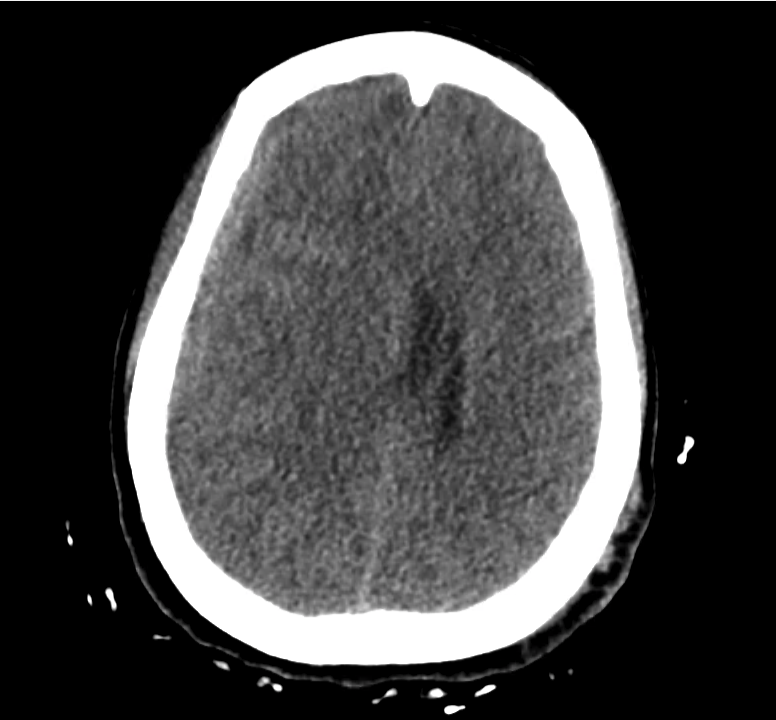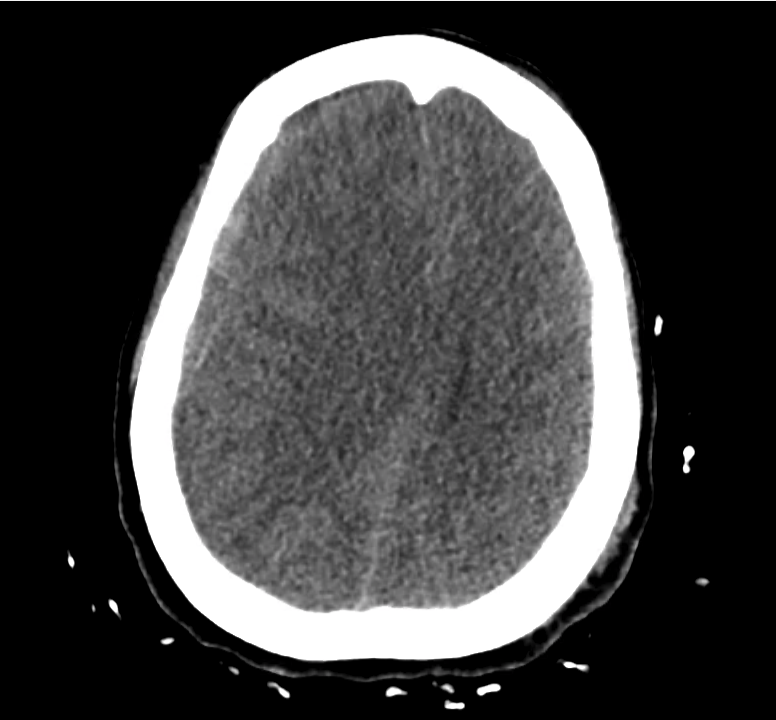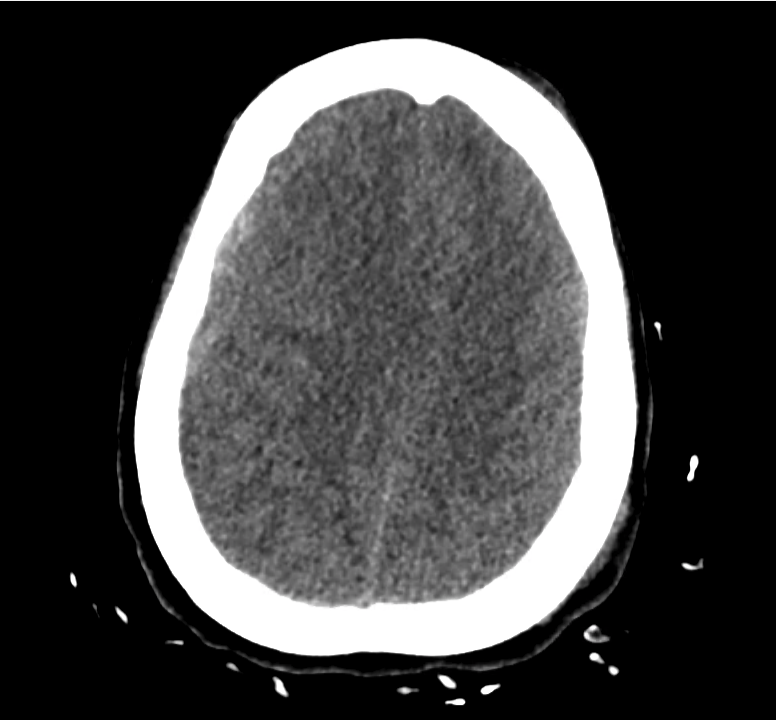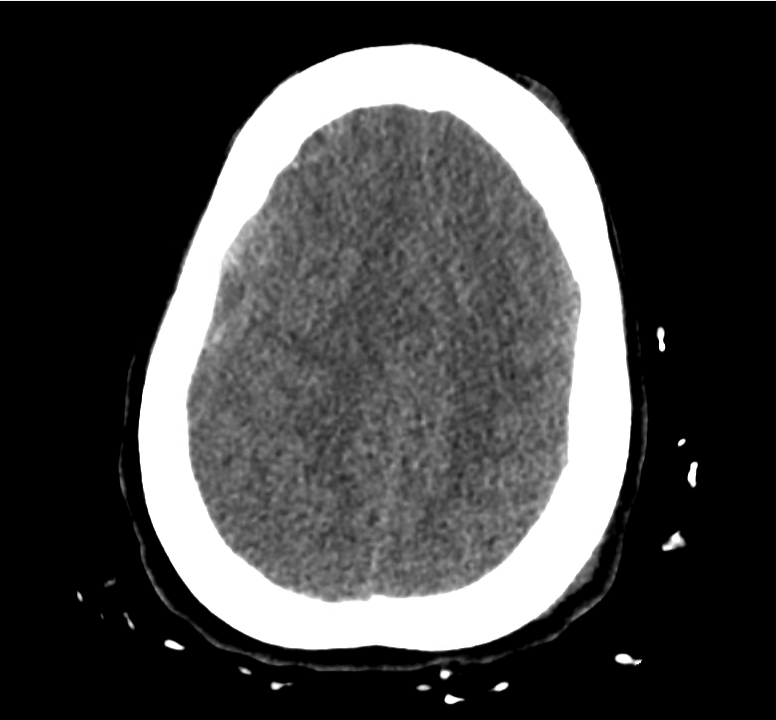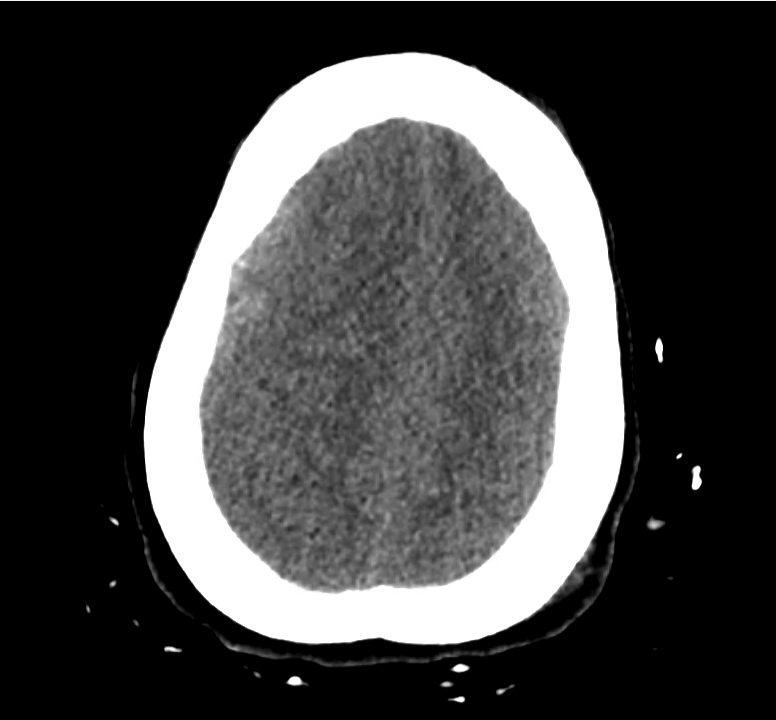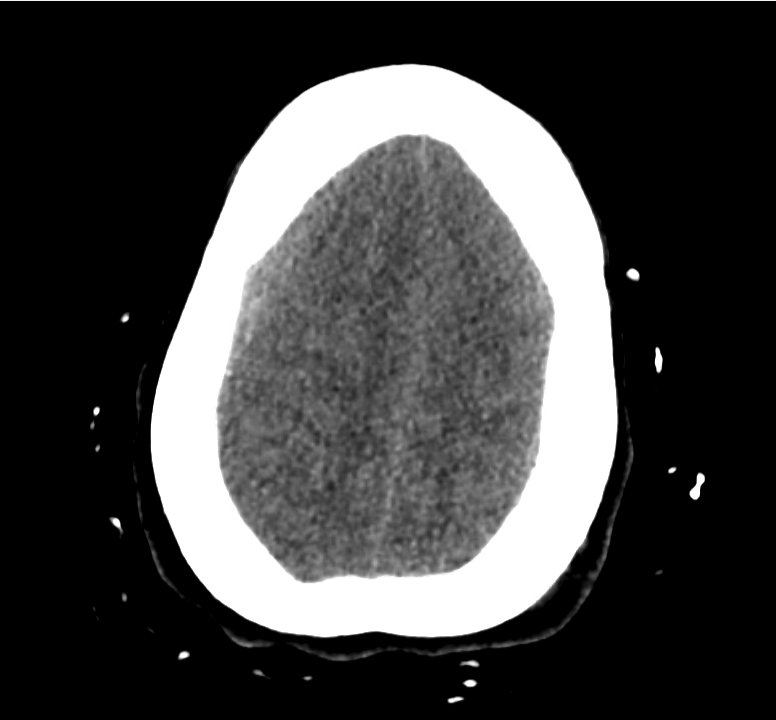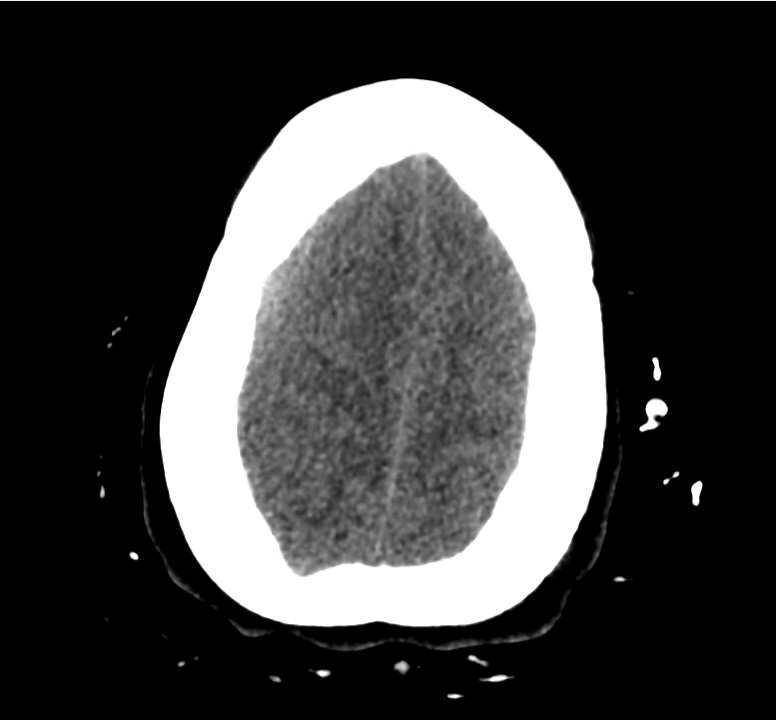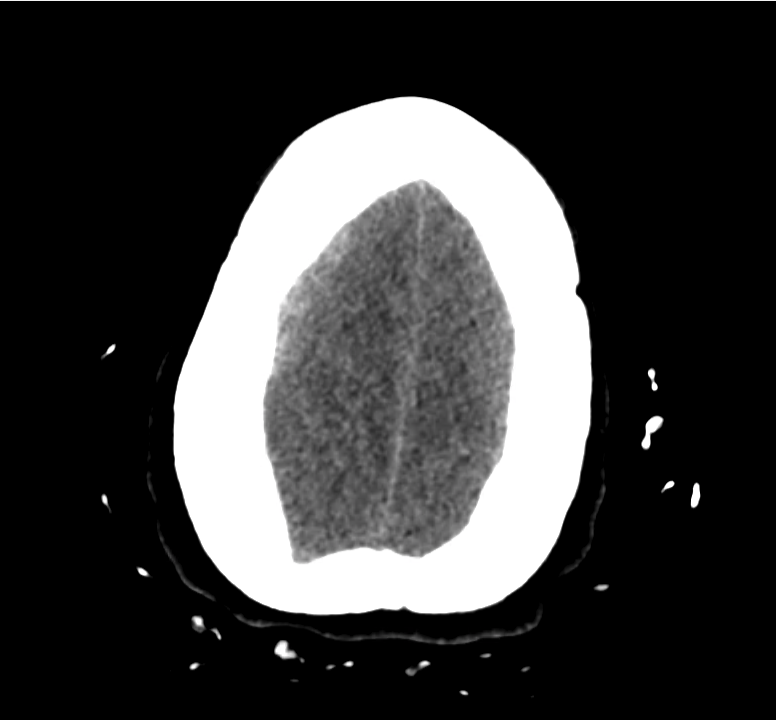 References
Perron A. How to read a head CT scan. Emergency Medicine. 2008.
Arhami Dolatabadi A, Baratloo A, Rouhipour A, et al. Interpretation of Computed Tomography of the Head: Emergency Physicians versus Radiologists. Trauma Mon. 2013;18(2):86–89. doi:10.5812/traumamon.12023.