Brief HPI:
A middle-aged female with no known medical history is brought to the emergency department with altered mental status. Her family notes worsening confusion over the past 2-3 days associated with vomiting and yellow discoloration of skin and eyes.
Initial vital signs were normal, though with borderline hypotension (99/64mmHg). Examination demonstrated an alert, but lethargic patient with jaundice and scleral icterus, no skin lesions were appreciated. Laboratory studies were obtained:
CBC
WBC: 21.3 (N: 83%, Bands: 11%)
Hb: 5.5
Plt: 6k
Marked schistocytes
Coagulation Panel
INR: 1.26
PTT: Normal
Fibrinogen: Normal
FDP: Normal
D-dimer: >9,000 (normal 250)
Haptoglobin: Undetectable
LDH: 1493
CMP
Creatinine: 1.1
AST/ALT: Normal
TB: 4.3, DB: 0.8
Imaging:
CT Head: No acute intracranial process.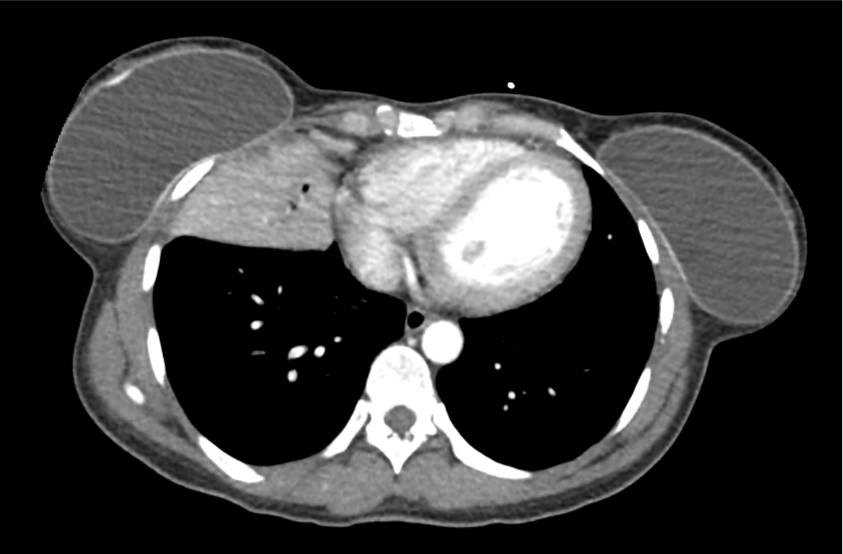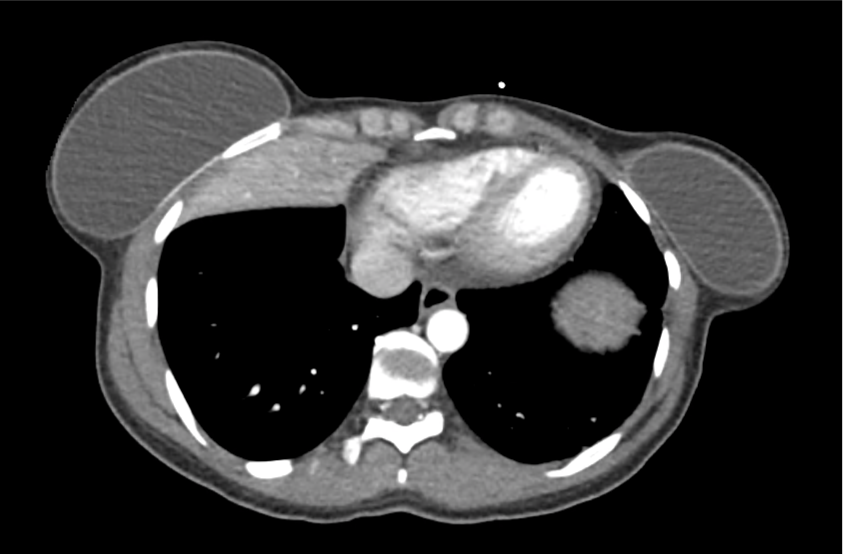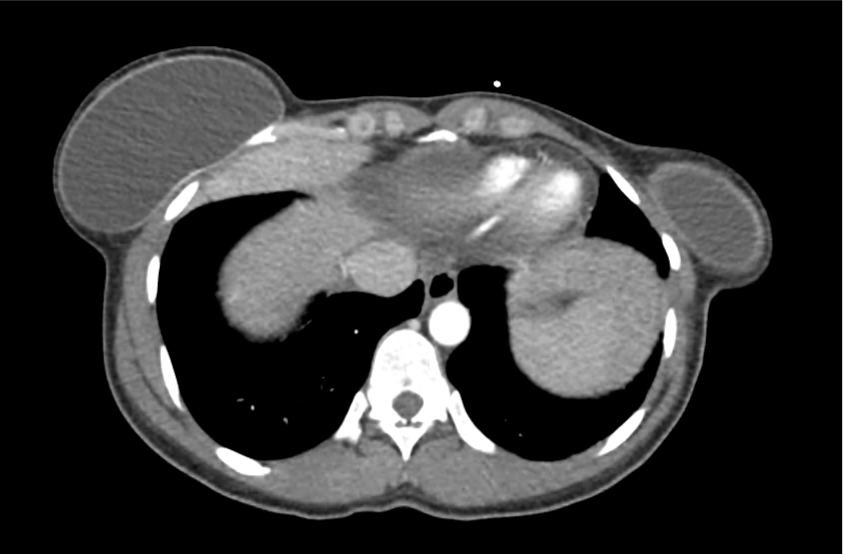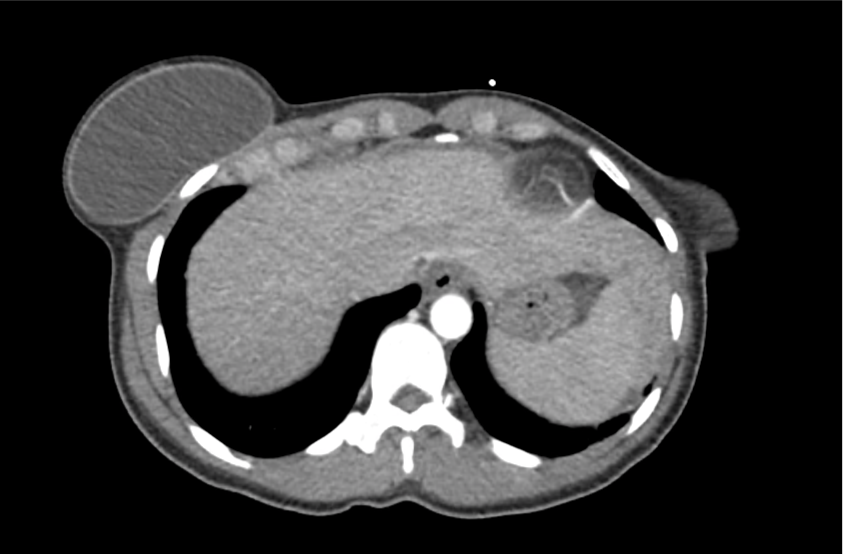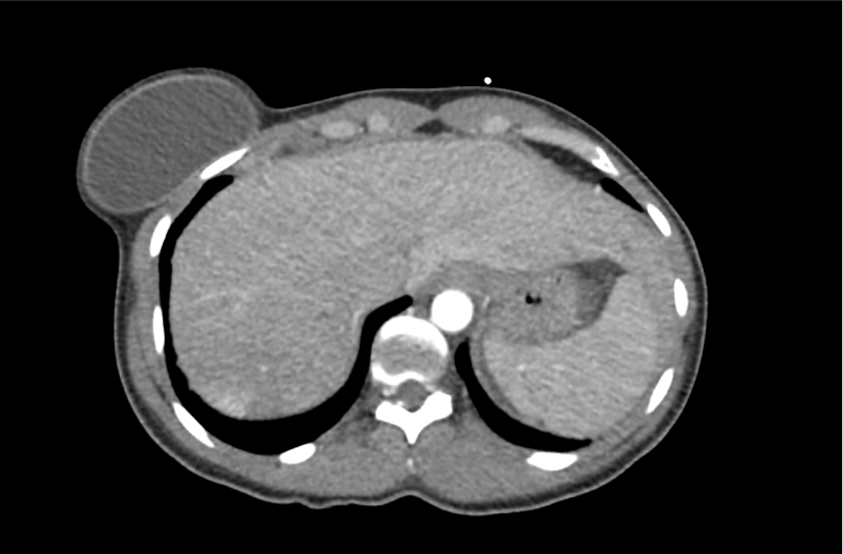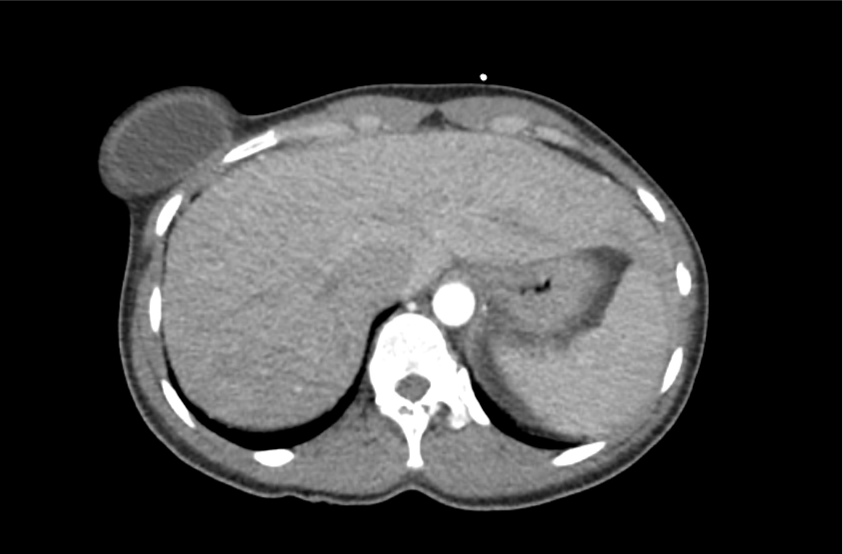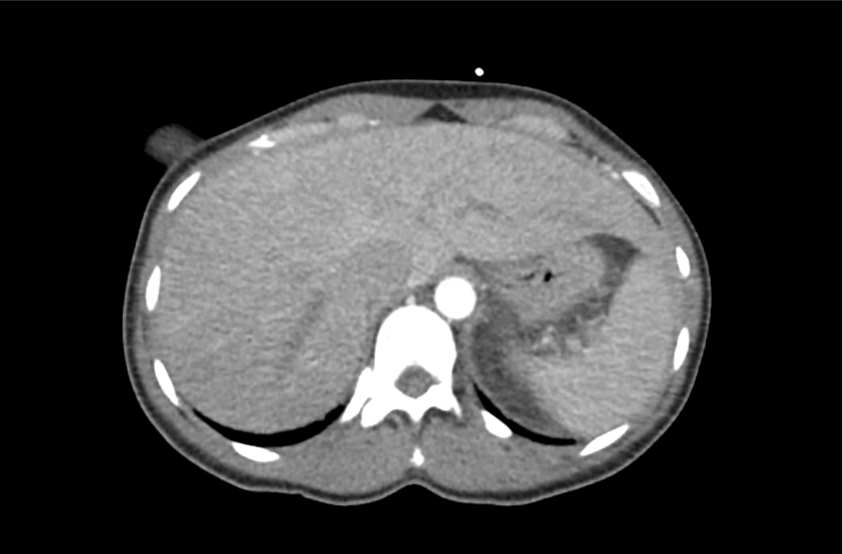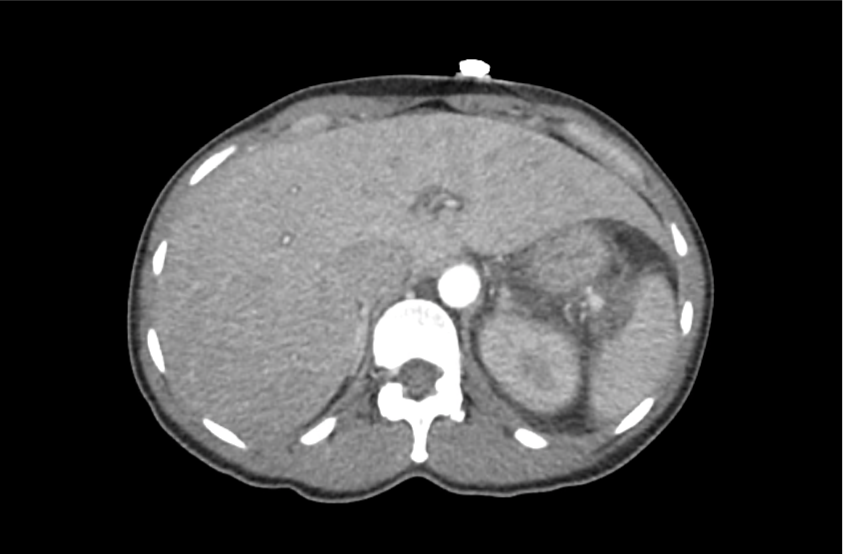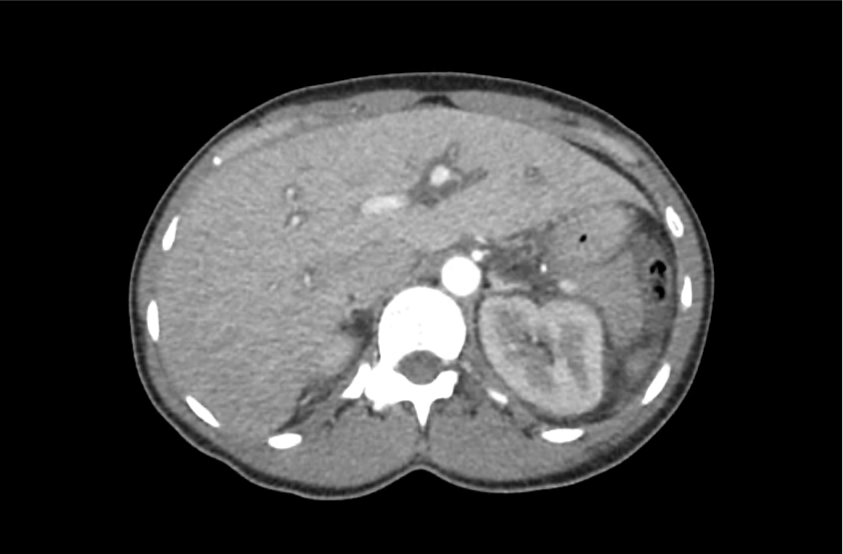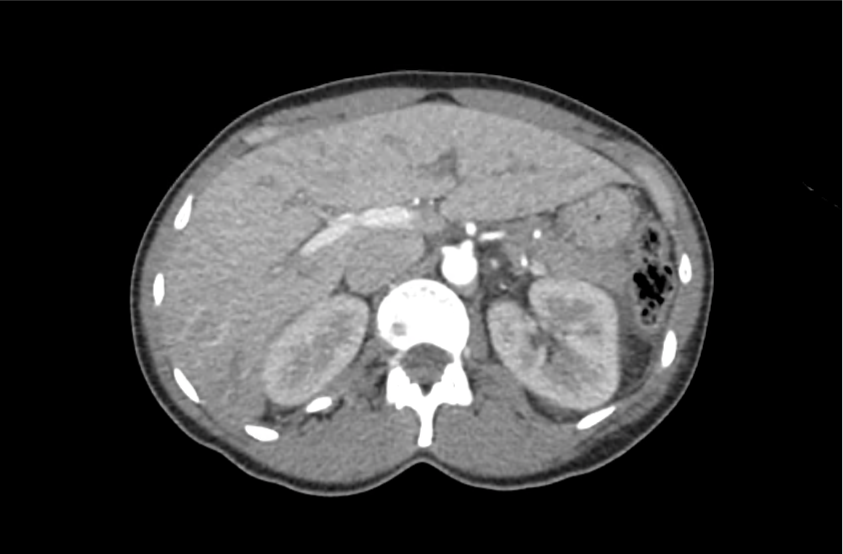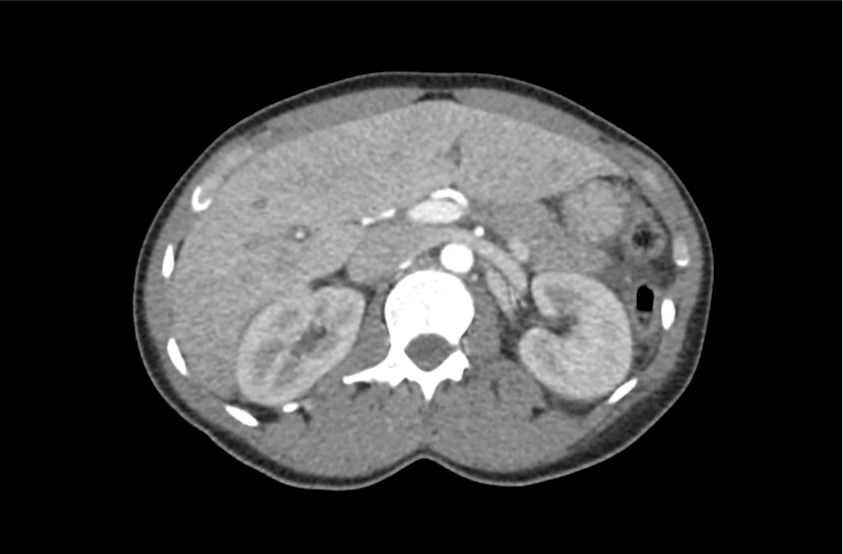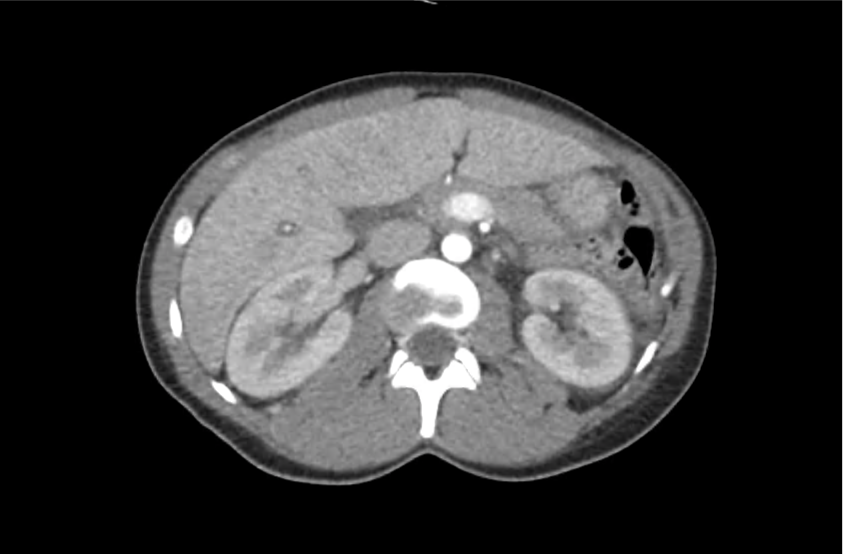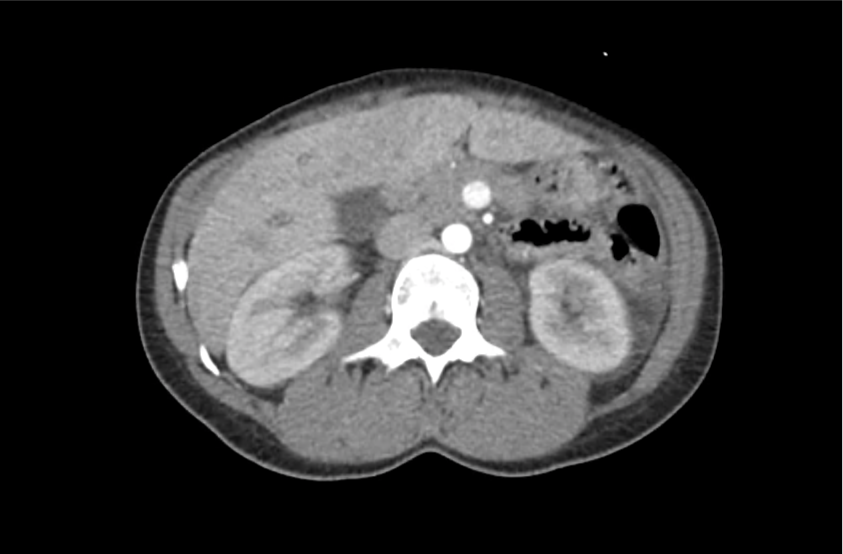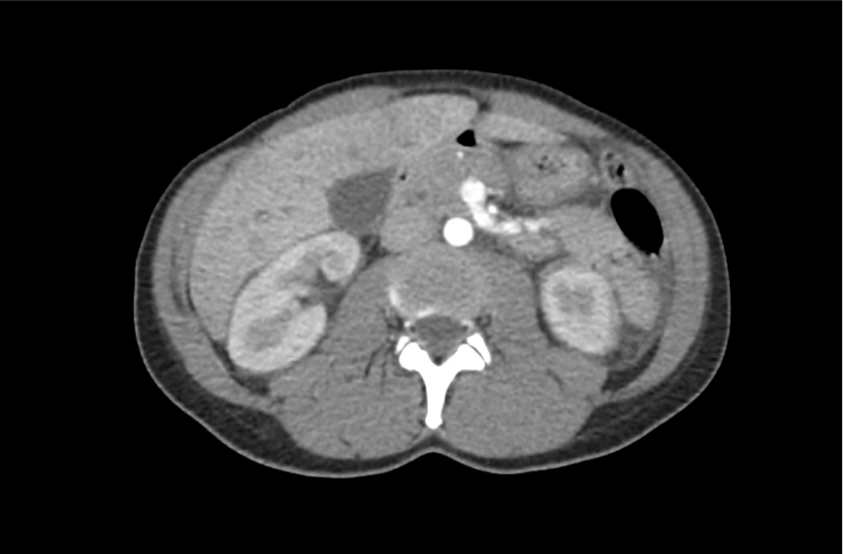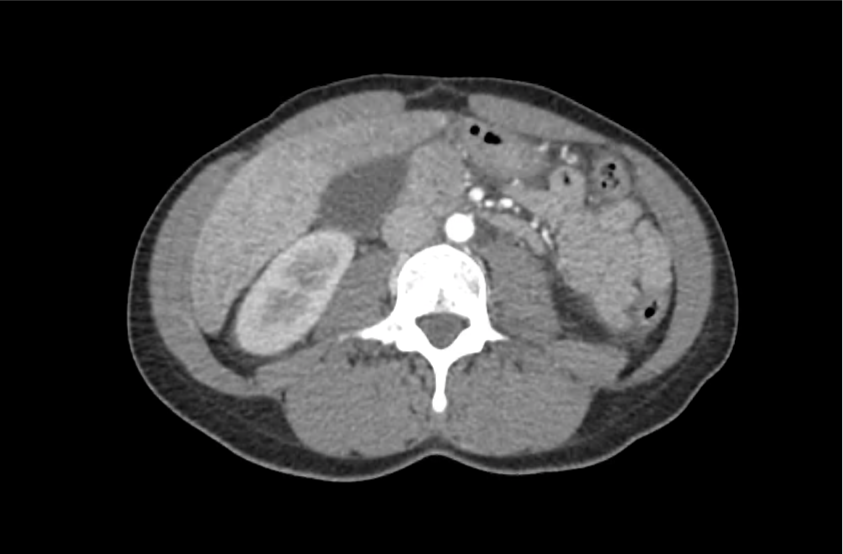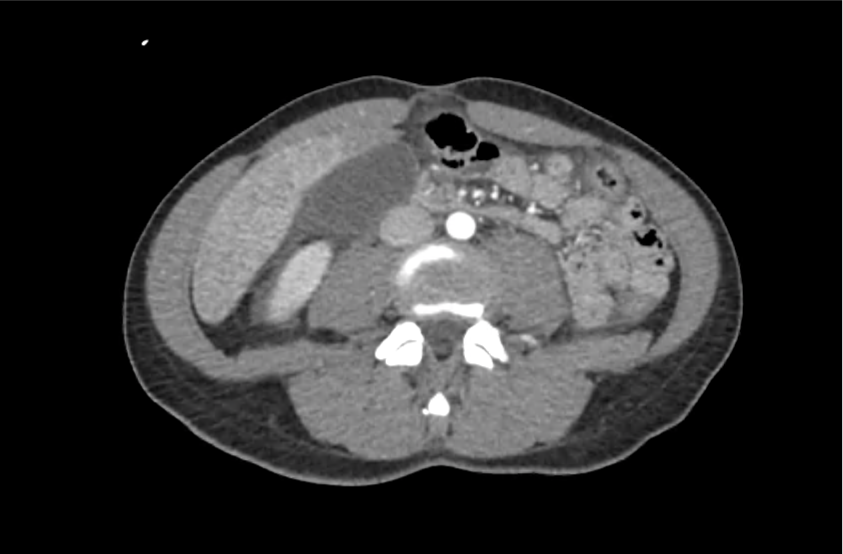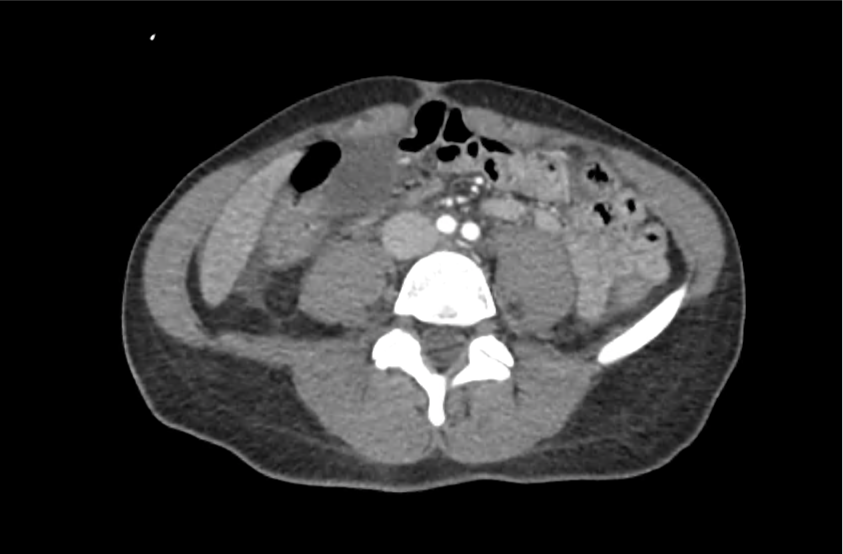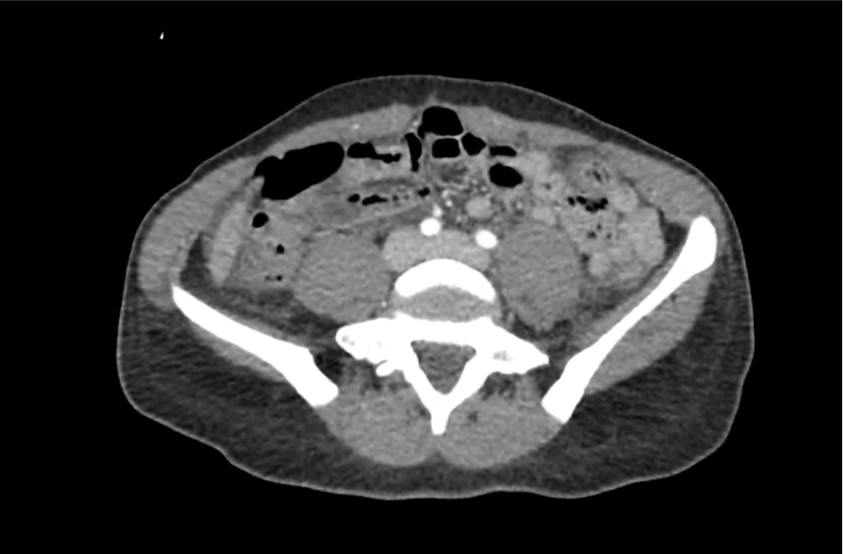 ED Course:
The patient developed worsening respiratory failure with hypoxia and tachypnea requiring endotracheal intubation. Thrombotic thrombocytopenic purpura was suspected and while awaiting emergent plasma exchange transfusion, the patient arrested and resuscitation efforts were unsuccessful.
The patient's ADAMTS13 activity level was <3%. Autopsy demonstrated consolidation of the right middle lobe with possible lymphoproliferative mass, and lung petechial hemorrhages from microvascular thrombi.
Differential Diagnosis of Thrombocytopenia 1-7
Algorithm for the Evaluation of Thrombocytopenia 8
Definition 9
Mild: <150k
Moderate: 100-150k
Severe: <50k

10-30k: bleeding with minimal trauma
<10k: increased risk spontaneous bleeding
History 9,10
Prior platelet count
Family history bleeding disorders
Medications

Heparin
Quinine, quinidine
Rifampin
Trimethoprim-sulfamethoxazole
Vancomycin

Alcohol use
Travel-related infections
Physical Examination 9,10
Splenomegaly (liver disease)
Lymphadenopathy (infection, malignancy)
Workup 10,11
hCG
Repeat CBC

Detect spurious measure
Neutrophil-predominant leukocytosis: bacterial infection
Immature leukocytes (blasts): leukemia, myelodysplasia

Peripheral smear

Schistocytes: microangiopathic process (DIC, TTP, HUS)
Atypical lymphocytes: viral infection
Intracellular parasites: malaria
Hypersegmented neutrophils: nutritional deficiency

Infectious features: HIV, HCV, EBV, H.pylori, blood cultures
Autoimmune features: ANA, APL-Ab
Suspected occult liver disease: LFT, PT/PTT/INR
Suspected thrombotic microangiopathy: PT/PTT/INR, haptoglobin, LDH, fibrinogen, FDP, d-dimer
Specific Conditions 2-6,9,12-20
Disease
Cause
Presentation
Laboratory Findings
Treatment
DIC
Sepsis
Trauma
Burn
Malignancy
Bleeding
Multi-organ failure
Shock
INR
Fibrinogen
FDP
D-dimer
Directed at underlying cause
Transfusion thresholds for hemorrhage:
FFP for INR >1.5
Platelets if <50k
Cryoprecipitate of fibrinogen <100mg/dL
TTP
Insufficient ADAMTS-13 activity
Non-specific constitutional symptoms (ex. weakness)
Neuro: headache, AMS, focal neuro deficit
GI: abdominal pain, nausea/vomiting
LDH
Reticulocyte
Unconjugated bilirubin
Haptoglobin
Plasma exchange
HUS
Shiga-toxin-producing bacteria, E. coli O157:H7
Bloody diarrhea, anuria, oliguria, and hypertension
Aggressive supportive care
HELLP
Spectrum of eclampsia
Hypertension
Visual symptoms
Headache
RUQ abdominal pain
AST/ALT
Uric acid
Unconjugated bilirubin
LDH
Reticulocyte
Haptoglobin
Delivery, MgSO4
ITP
Primary ITP

Secondary ITP
– Drug
– Autoimmune
– Infection
– Malignancy

Usually asymptomatic, may have petechiae or easy bruising
Isolated thrombocytopenia
Steroids
HIT
Exposure to heparin or LMWH
Thrombocytopenia or a 50 percent reduction in platelet count between 5-10d exposure
New thrombosis or skin necrosis
4 T's score
Platelet factor 4 antibodies
Withdraw heparin
References
Greinacher A, Selleng S. How I evaluate and treat thrombocytopenia in the intensive care unit patient. Blood. 2016;128(26):3032-3042. doi:10.1182/blood-2016-09-693655.
Joly BS, Coppo P, Veyradier A. Thrombotic thrombocytopenic purpura. Blood. 2017;129(21):2836-2846. doi:10.1182/blood-2016-10-709857.
Leslie SD, Toy PT. Laboratory hemostatic abnormalities in massively transfused patients given red blood cells and crystalloid. Am J Clin Pathol. 1991;96(6):770-773.
Neunert C, Lim W, Crowther M, et al. The American Society of Hematology 2011 evidence-based practice guideline for immune thrombocytopenia. Blood. 2011;117(16):4190-4207. doi:10.1182/blood-2010-08-302984.
Kappler S, Ronan-Bentle S, Graham A. Thrombotic microangiopathies (TTP, HUS, HELLP). Emerg Med Clin North Am. 2014;32(3):649-671. doi:10.1016/j.emc.2014.04.008.
Greinacher A. Heparin-Induced Thrombocytopenia. Solomon CG, ed. N Engl J Med. 2015;373(3):252-261. doi:10.1056/NEJMcp1411910.
Reardon JE Jr., Marques MB. Evaluation of Thrombocytopenia. Lab Med. 2006;37(4):248-250. doi:10.1309/R7P79KERAJHPRHLT.
Stasi R. How to approach thrombocytopenia. Hematology Am Soc Hematol Educ Program. 2012;2012:191-197. doi:10.1182/asheducation-2012.1.191.
Gauer RL, Braun MM. Thrombocytopenia. Am Fam Physician. 2012;85(6):612-622.
Abrams CS. 172 – Thrombocytopenia. Twenty Fifth Edition. Elsevier Inc.; 2016:1159–1167.e2. doi:10.1016/B978-1-4557-5017-7.00172-0.
Wilson CS, Vergara-Lluri ME, Brynes RK. Chapter 11 – Evaluation of Anemia, Leukopenia, and Thrombocytopenia. Second Edition. Elsevier Inc.; 2017:195-234.e195. doi:10.1016/B978-0-323-29613-7.00011-9.
Hui P, Cook DJ, Lim W, Fraser GA, Arnold DM. The frequency and clinical significance of thrombocytopenia complicating critical illness: a systematic review. Chest. 2011;139(2):271-278. doi:10.1378/chest.10-2243.
Jokiranta TS. HUS and atypical HUS. Blood. 2017;129(21):2847-2856. doi:10.1182/blood-2016-11-709865.
Neunert CE. Management of newly diagnosed immune thrombocytopenia: can we change outcomes? Hematology Am Soc Hematol Educ Program. 2017;2017(1):400-405. doi:10.1182/asheducation-2017.1.400.
Lambert MP, Gernsheimer TB. Clinical updates in adult immune thrombocytopenia. Blood. 2017;129(21):2829-2835. doi:10.1182/blood-2017-03-754119.
Arepally GM. Heparin-induced thrombocytopenia. Blood. 2017;129(21):2864-2872. doi:10.1182/blood-2016-11-709873.
Aster RH, Bougie DW. Drug-induced immune thrombocytopenia. N Engl J Med. 2007;357(6):580-587. doi:10.1056/NEJMra066469.
Boral BM, Williams DJ, Boral LI. Disseminated Intravascular Coagulation. Am J Clin Pathol. 2016;146(6):670-680. doi:10.1093/ajcp/aqw195.
Scully M, Hunt BJ, Benjamin S, et al. Guidelines on the diagnosis and management of thrombotic thrombocytopenic purpura and other thrombotic microangiopathies. Br J Haematol. 2012;158(3):323-335. doi:10.1111/j.1365-2141.2012.09167.x.
Levine RL, Hursting MJ, Drexler A, Lewis BE, Francis JL. Heparin-induced thrombocytopenia in the emergency department. Ann Emerg Med. 2004;44(5):511-515. doi:10.1016/j.annemergmed.2004.06.004.