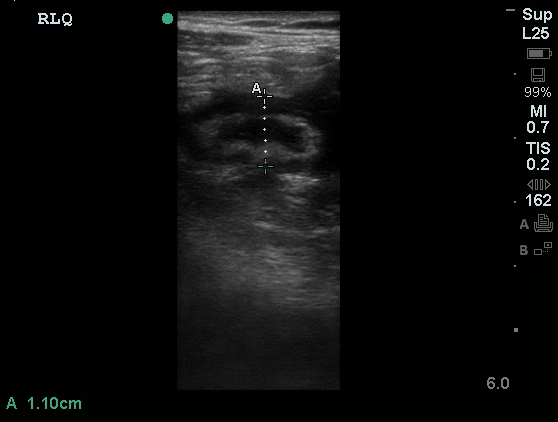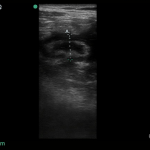 Appendicitis
Non-compressible tubular structure in the RLQ of a patient with focal abdominal tenderness. >6mm in diameter.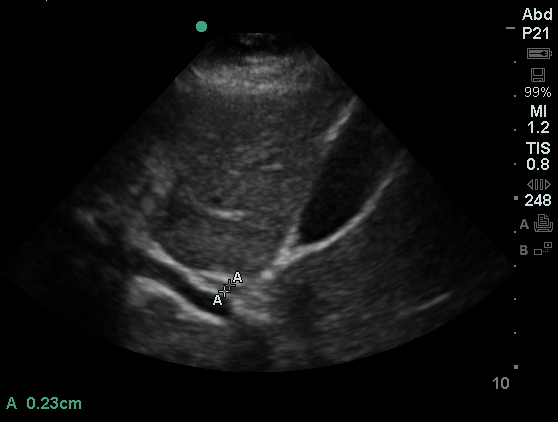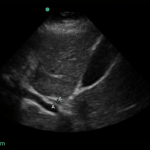 Common Bile Duct
A tubular structure typically anterior to the portal vein without flow. Normally measures <4mm, increases by 1mm per decade after 40yrs.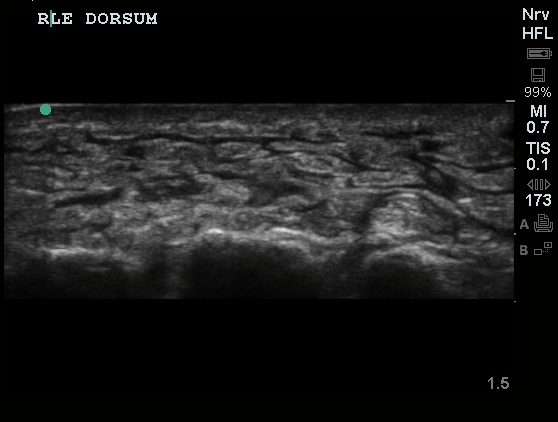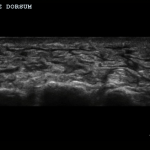 Cellulitis
"Cobblestone" appearance of soft tissue suggesting infection/edema.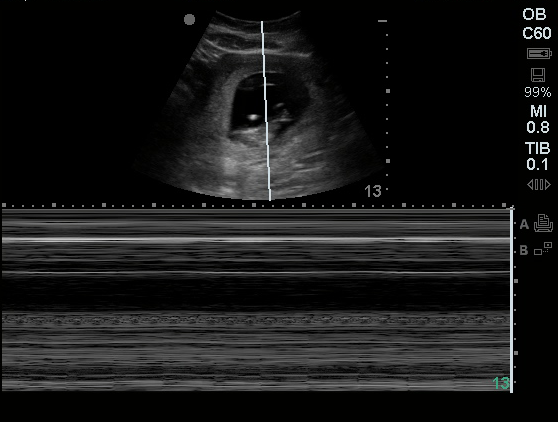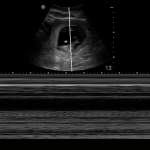 Fetal Heart Rate
Placing the M-Mode marker over the most visibly active portion of the fetal heart allows for measurement of the fetal heart rate.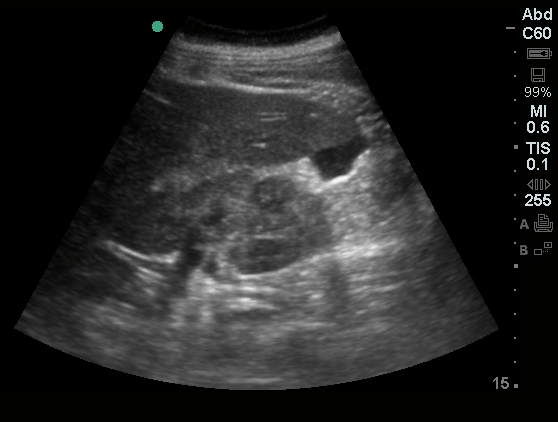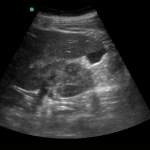 Free Fluid
Free fluid in the hepatorenal recess.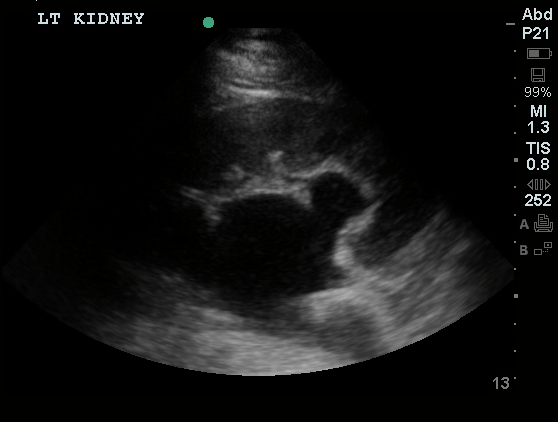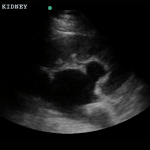 Hydronephrosis
Severe hydronephrosis. Thoracic Aorta Aneurysm
Subxiphoid view of thoracic aorta, markedly dilated (>3cm) with thrombus. Pericardial Effusion
Mild pericardial effusion in a patient with pleuritic chest pain. Inferior Vena Cava
IVC without significant respiratory variation. B-lines
B-lines extending deep from pleura suggestive of interstitial fluid accumulation (pulmonary edema). "Shred" sign
Irregular, "shredded" pleural line suggestive of consolidation. Pneumothorax
Transition point with loss of lung sliding in a patient with a small spontaneous pneumothorax.